Jeff Thomas
Jeff is a dedicated, multifaceted, award winning outdoor & adventure video producer with over 15 years of experience. Jeff has been producer, director, editor and cinematographer on multiple award winning Poor Boyz Productions and Switchback Entertainment films, as well as co-produced countless episodes of the successful Salomon Freeski TV program. Most recently he has been Director of Video Production at Origin Design and Communications, a Canadian Marketing and Production company focussed on travel tourism and outdoor brand marketing. He has been Director and Executive producer on a vast variety of both summer and winter marketing campaigns, short films, web series, commercial content, and films.  Now as a freelance creative and video producer he continues deeply involved in his passion for skiing, the outdoors and pushing the level of outdoor and winter sport video production and story-telling.
Awards:
2009 X- Dance 'Core Film of the Year', 2009 IF3 'Movie of the Year', 2009 IF3 'Best Soundtrack', 2010 IF3 Europe - 'Best Rider Segment', 2010 IF3 Europe - 'Best Soundtrack', 2010 Powder Video Awards 'POV Shot of the Year', 2011 Hollywood Music in Media Awards Best Commercial advertisement placement, 2012 Banff Mountain Film Festival - 'Best Mountain Film', 2012 X Dance - 'Best Short Film', 2012 VIMFF ' best Short Film', 2012 Powder Video Awards - 'Best Documentary', 2012 5 Point Film Fest 'Most Inspiring Story', 2012 5 Point Film Festival - People's Choice',  2013 Sheffield Adventure Film Festival 'Best Artistic Film', 2013 Banff Mountain Film Festival Official Selection & World Tour, 2013 Telluride Mountain Film Official Selection & World Tour, 2013 IF3 - 'Best Webisode', 2013 IF3 Best VFX, 2012-2014 Powder Video Awards 'Web Series of the Year', 2016 NSAA - Best Marketing Campaign, 2017 If3 - Nominated Movie of The year, Best Big Mountain Film, Best Editing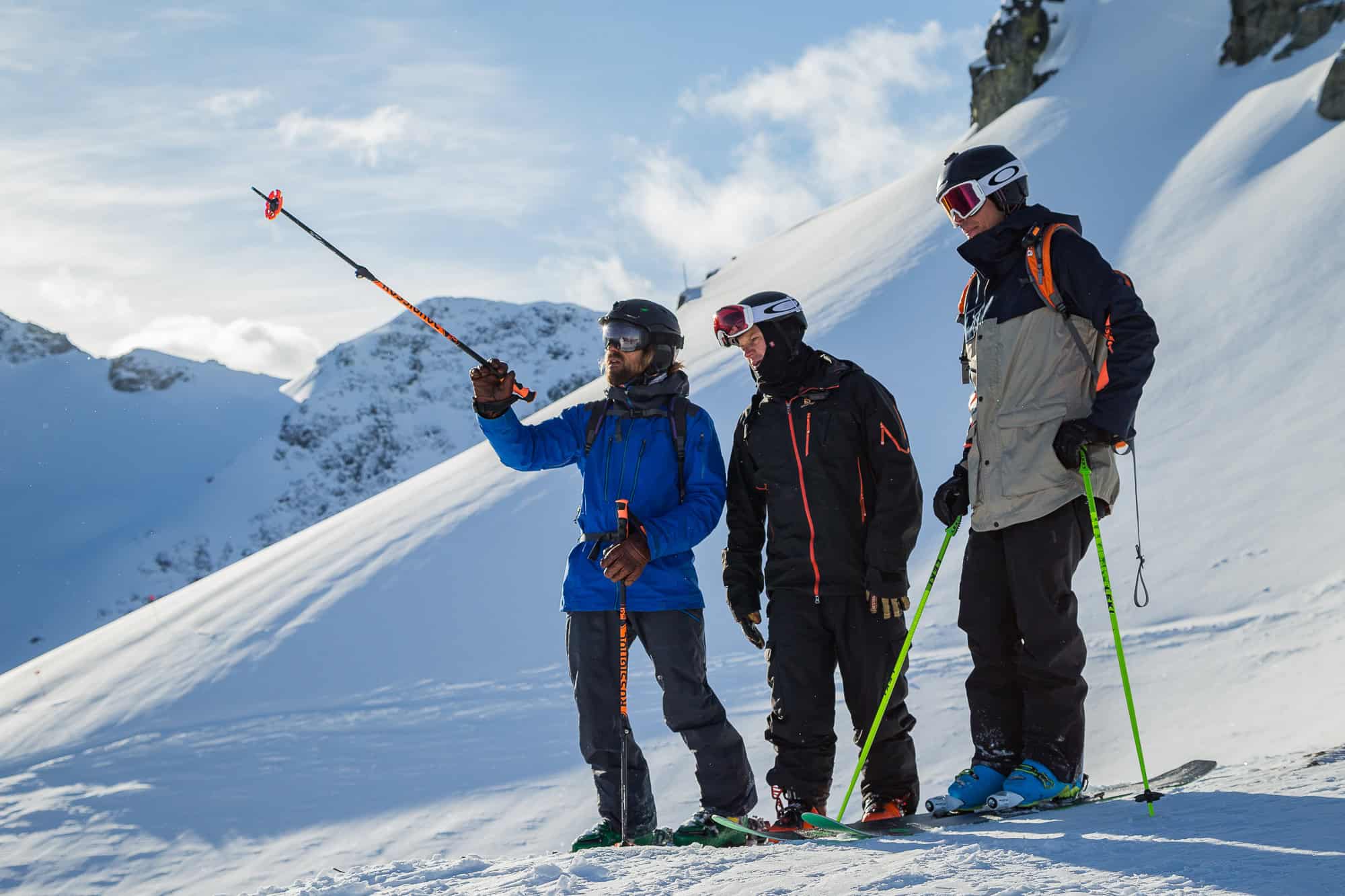 Callum Pettit
While calm and calculated on the exterior, Whistler local Callum Pettit has stepped up to some of the rowdiest lines ever descended on skis. Growing up shredding some of the gnarliest terrain in North America has given Callum an in-depth knowledge of the mountains, which he is stoked to pass on to up and coming big mountain shredders. Callum's accolades include winner of 'Best Line' and 'Full Throttle' for his part in Sherpas Cinema's Into the Mind at the 2013 Powder awards.
Tatum Monod
Best known for her backcountry film parts with Level1 Productions, professional skier Tatum Monod is thrilled to be joining Momentum for Session Five, Girls Week. Tatum's career as a big mountain skier sky rocketed in 2014 when she was voted 'Skier of the year' by her peers in Freeskier Magazine's Rider Poll.
As one of the few females on record Tatum recently scored the cover of Powder Magazine and picked up the coveted 'Best Female Performance' award at the 2017 Powder Magazine Awards. Tatum has already collected more accolades than most skiers do in a lifetime. Although being awarded for her film parts are a bonus, to Tatum this isn't what its all about, "I ski because for me, being in the mountains is where I find my happiness." Said Monod, "Just being out there in that environment is incredibly rewarding in itself, I am so excited to get up on the glacier with my campers and share that with them."
James Woods
Former camper and member of the British Slopestyle Team, 'Woodsy' totally hit his stride this season winning the World Cup Slopestyle Overall Title and a Silver medal at the World Championships.  He is the first British skier to win a World Cup Globe and has been crowned British Slopestyle Champion 5 times! Woodsy's easy going and fun personality make him a firm favorite at Momentum.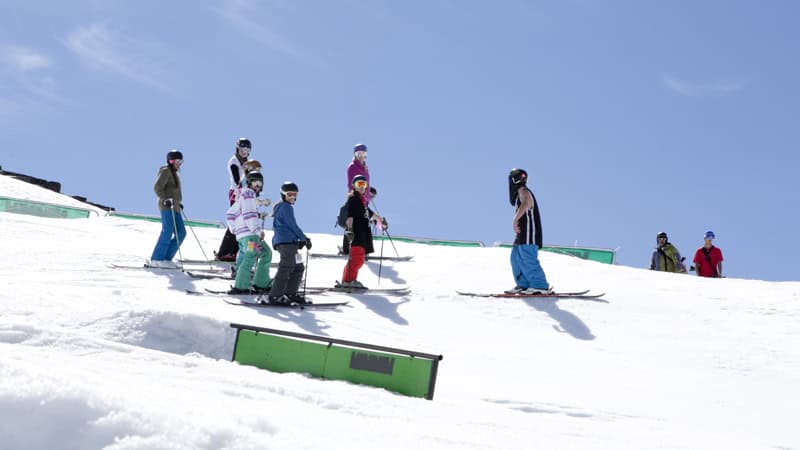 Career Highlights: 2015: Toyota One Hit Wonder Big Air – 3rd 2015: Dumont Cup – 3rd 2015: AFP World Tour Finals Slopestyle – 2nd 2014: 4th at the Sochi Winter Olympics games 2014: 2nd at Winter Games New Zealand Slopestyle 2014: 2nd at NZ Freeski Open 2013: World Cup Slopestyle Champion 2nd – 2013 World Championships 2 x 1st place at Copper Mountain World Cups 2013 4th Euro X Games 2012 2nd 2012 WSI 3rd, Euro X Games 2011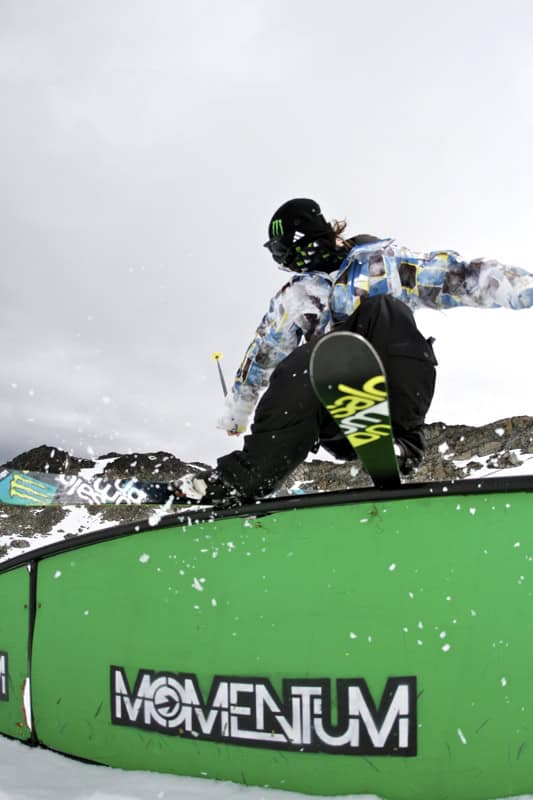 Cassie Sharpe
Olympic half pipe Gold medallist, reigning World Champion, X-Games (2016) Gold medallist- you couldn't have a more stacked resume. On meeting Cassie, you wouldn't realise she is one of the fiercest competitors in freeskiing. However, her game face is strictly reserved for the top of the halfpipe and on a day to day basis, this girl is more bubbly than your  favourite soda. Cassie's cat-like skills transfer effortlessly from the half-pipe across to jumps, hips and rails, where she's constantly challenging herself and everyone around her to learn something new.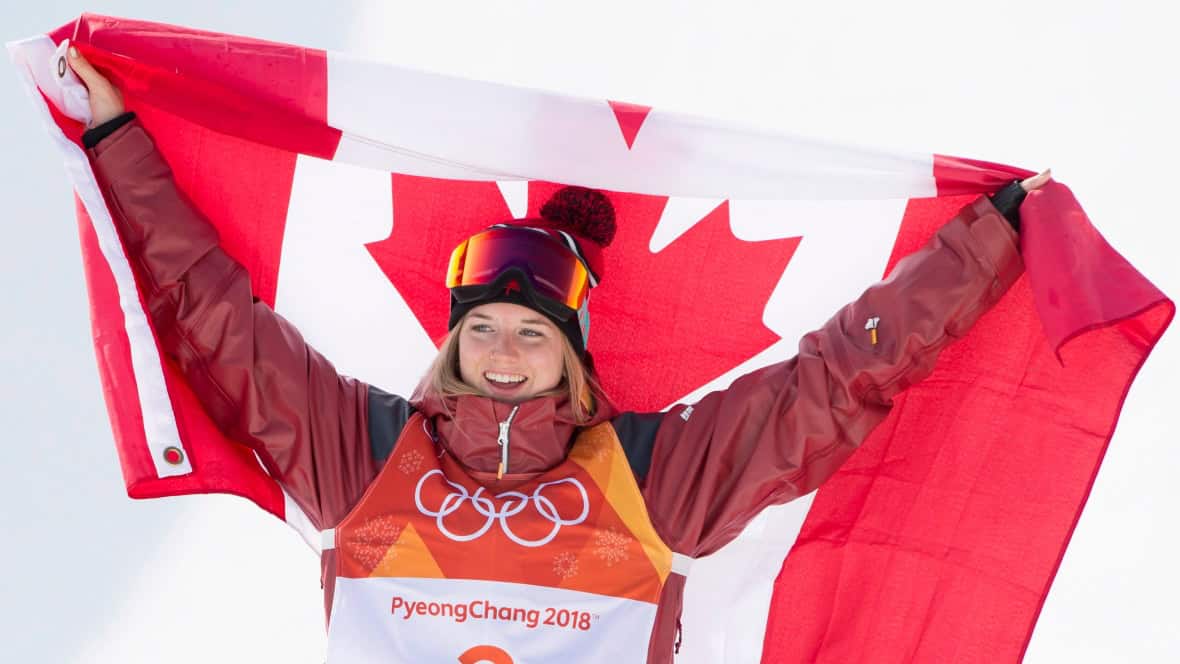 Evan McEachran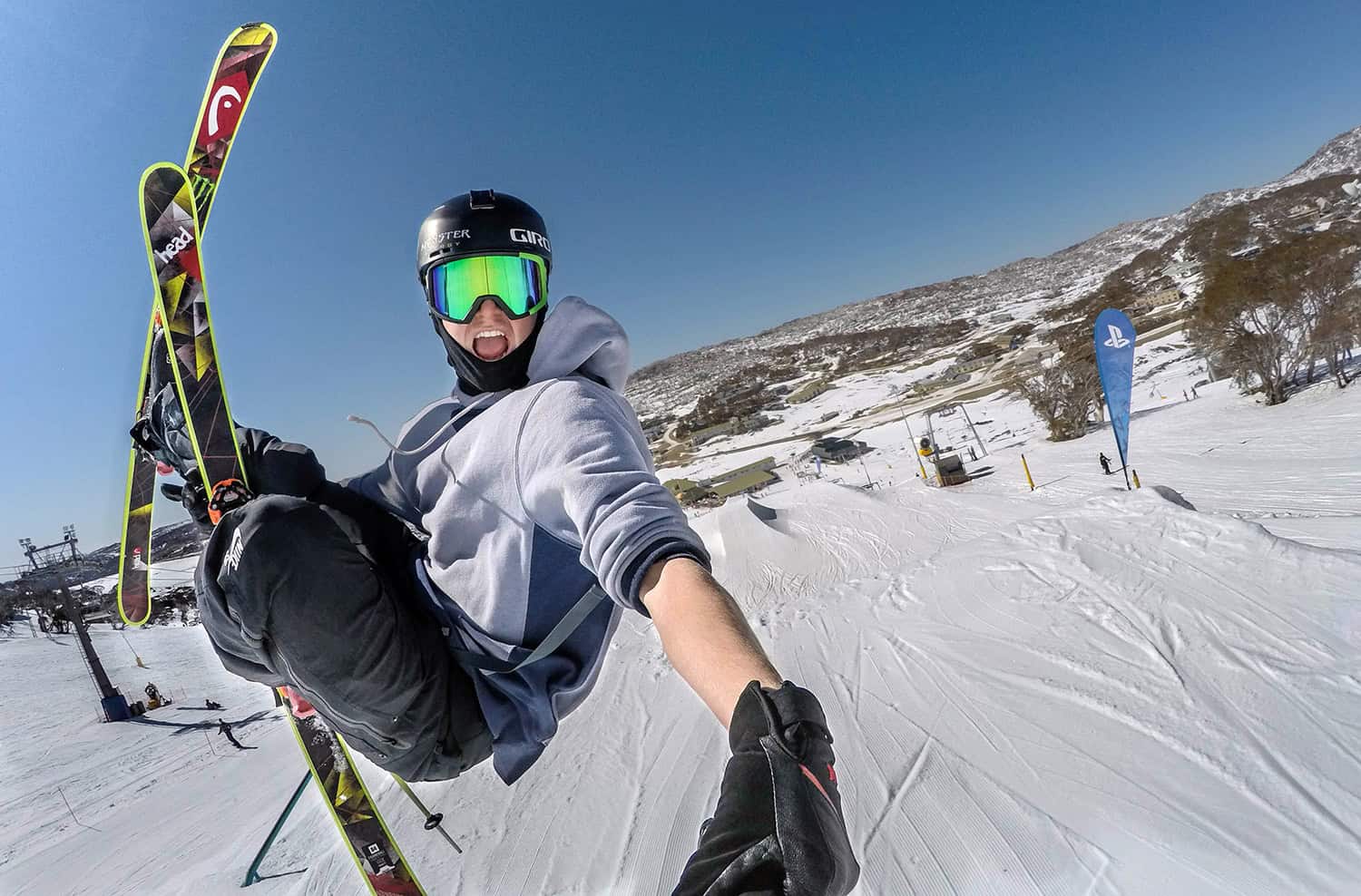 A podium-quality run at the 2018 Olympics was no surprise to skiers that have followed Evan McEachren over the years. The Oakville, Ontario native and former Momentum camper has a deep quiver of big tricks and a casual style that makes every spin, flip and grab look effortless. Evan can show you how to do almost any trick you can think of, and make it look good, too. If you need proof then check his Instabanger from the glacier last summer.
Fabian Bosch
Fabian has represented Switzerland at 2 x Winter Olympics, won an X-Games gold and silver medal in Big Air and took the 2015 World Champion title for slopestyle- all before his 21st birthday! Not to mention his international infamy for gaining hang time on escalators in exotic places. The Swiss Bosch has crazy air awareness, leading to some wild antics in the air that will blow your mind.
https://www.instagram.com/p/BfFq2VfAcCj/?utm_source=ig_embed
Phil Casabon
Phil, aka B-Dog, is at the forefront of modern skiing's park, urban and backcountry progression with a technique that's uniquely his. And some free advice: don't challenge him to a game of chess. Former Canadian Freeski team member and X-Games competitor, Phil now focuses on shooting mind blowing film parts. He just recently won X-Games Real Ski Gold for his most recent urban edit, below.
Tom Wallisch
Tom joined the Momentum coaching crew in 2011 and we were stoked on how well he fit in with the program.  His positive,  modest and easy-going personality along with his very smooth technical ability made him an instant hit. We are excited to welcome him back again this summer after another successful season on the circuit. Tom is still at the top of the game right now , with his seemingly effortless style he has walked away with almost every big win, including X-Games Gold, World Championship Gold, War of the Rails Gold, Dew Tour Gold plus the overall Dew Cup and AFP Titles!  But what really tops this all off is the fact that he is also studying at the University of Utah where he has made the Deans list twice!   This is the kind of role model we are very proud to have on board with us.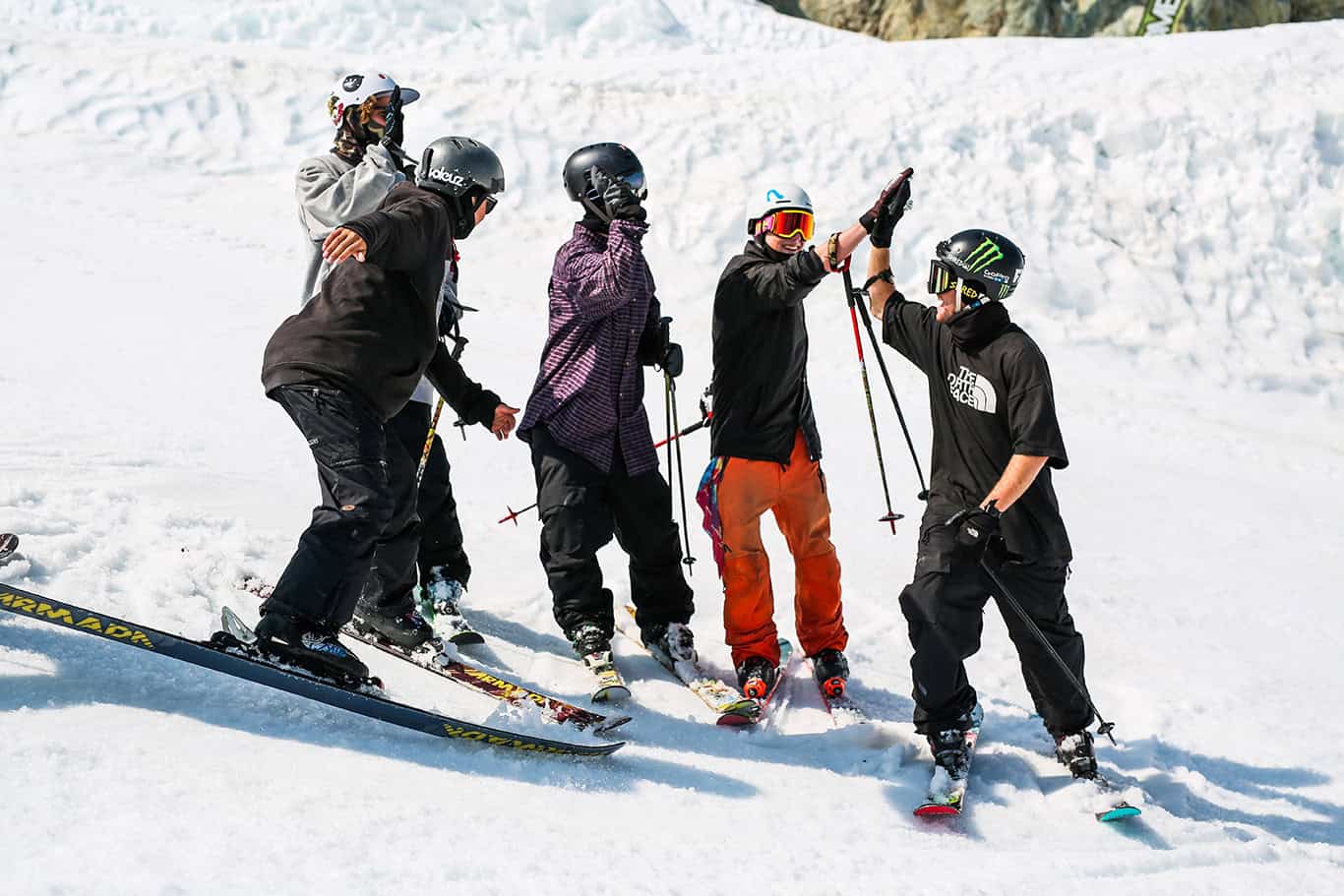 Career Highlights 2015 X Games Aspen Slopestyle – 6th 2015 Filmed web series for "Good Company", featured on NBC 2013 World Champion 2012 X Games Gold 2012 Euro X Games Silver 2012 ESPN Action Sportsman of the Year 2012 AFP Overal Champion 2010 X Games Gold 2010 Euro X Games Gold
Dean Bercovitch
This Whistler local's huge bag of tricks and uncanny air awareness has began turning heads over the last couple years.  When he's not lapping the park or traveling, you'll probably find Dean down at Whistler's Bounce, creating new ways to spin and defy physics. Dean's trampoline background and understanding of  movement have led him to develop some of the most unique tricks in the game. Spins, flips, corks... you name it, he'll try it. Dean not only competes on the Big Air circuit, but has filmed for Whistler Blackcomb's Magnetic movie and with Blank Productions for their film Canvas.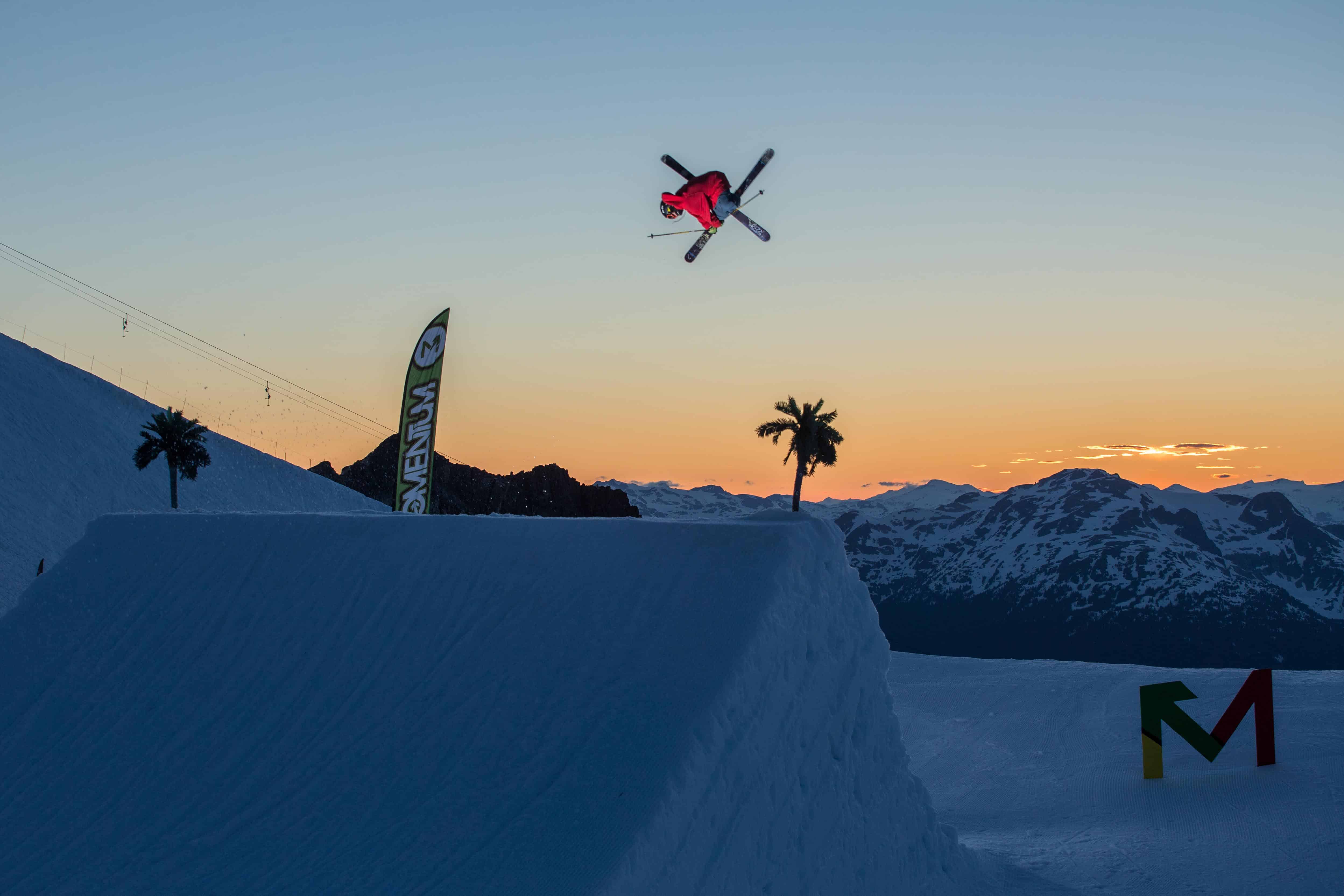 Big Mountain
Park + Pipe
Moguls
Exposure: Film + Photo