Mogul Skiing is one of the greatest challenges a skier can face. Conquer the bumps and you can ski anywhere on the mountain. Good mogul skiers learn to adjust to ever-changing terrain, with a technique that requires much more range of motion than regular skiing.
The Mogul Program
Using coaching techniques developed directly from World Cup skiers and coaches, Momentum teaches you the correct way to absorb, control speed and ski the zipper line with confidence! Combining exercises on the flats, use of our 'absorption tank', practise in soft summer bumps, a step by step approach to air and daily video review, our program is set up to progress your skiing.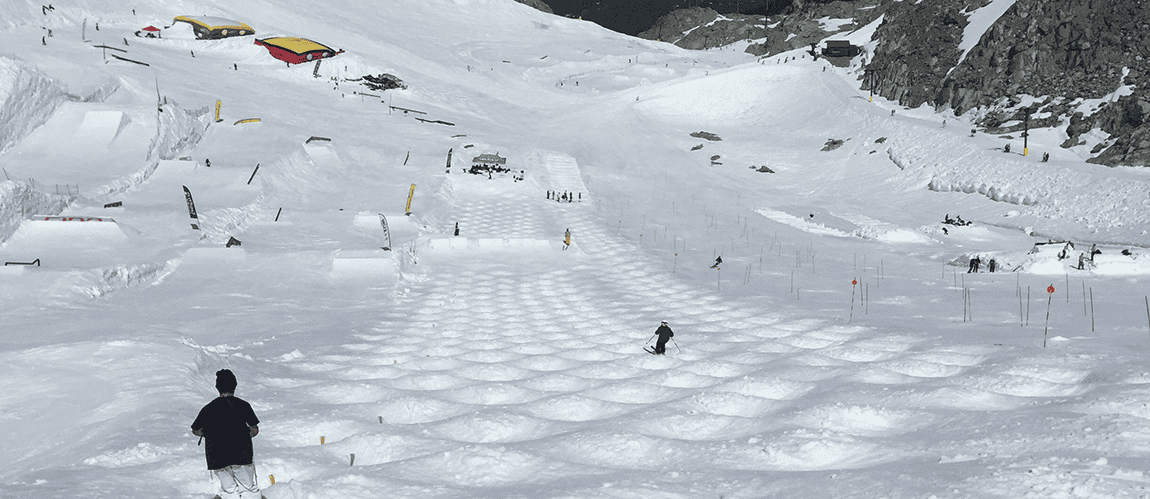 Terrain/Facilities:
Momentum builds a private and world class Mogul training area every summer:
Located on Horstman Glacier at the top of Blackcomb Mountain, we have the largest, highest and most diverse summer snow park in North America
12 lines of perfect bumps on a super course measuring 24 meters wide (80′)  x 280 meters long (920′)
includes 8 lines of bumps with tables and jumps plus 4 lines of bumps dedicated to moguls only (no tables or jumps)
two tables with a pro jump built to spec for World Cup
large coaching table at the bottom with a 'learn to flip and spin' jump site
double wide absorption tank to help you learn the right timing and technique for absorbing the bumps
two tables with a pro jump built to spec for World Cup
2 giant on-snow airbags, including a 150 foot long Progression Landing Bag
Off-hill trampolines along with all the best summer activities Whistler has to offer
a full Water Ramp facility
Learn new tricks safely on trampolines, water-ramps and airbags before taking them to forgiving soft, summer snow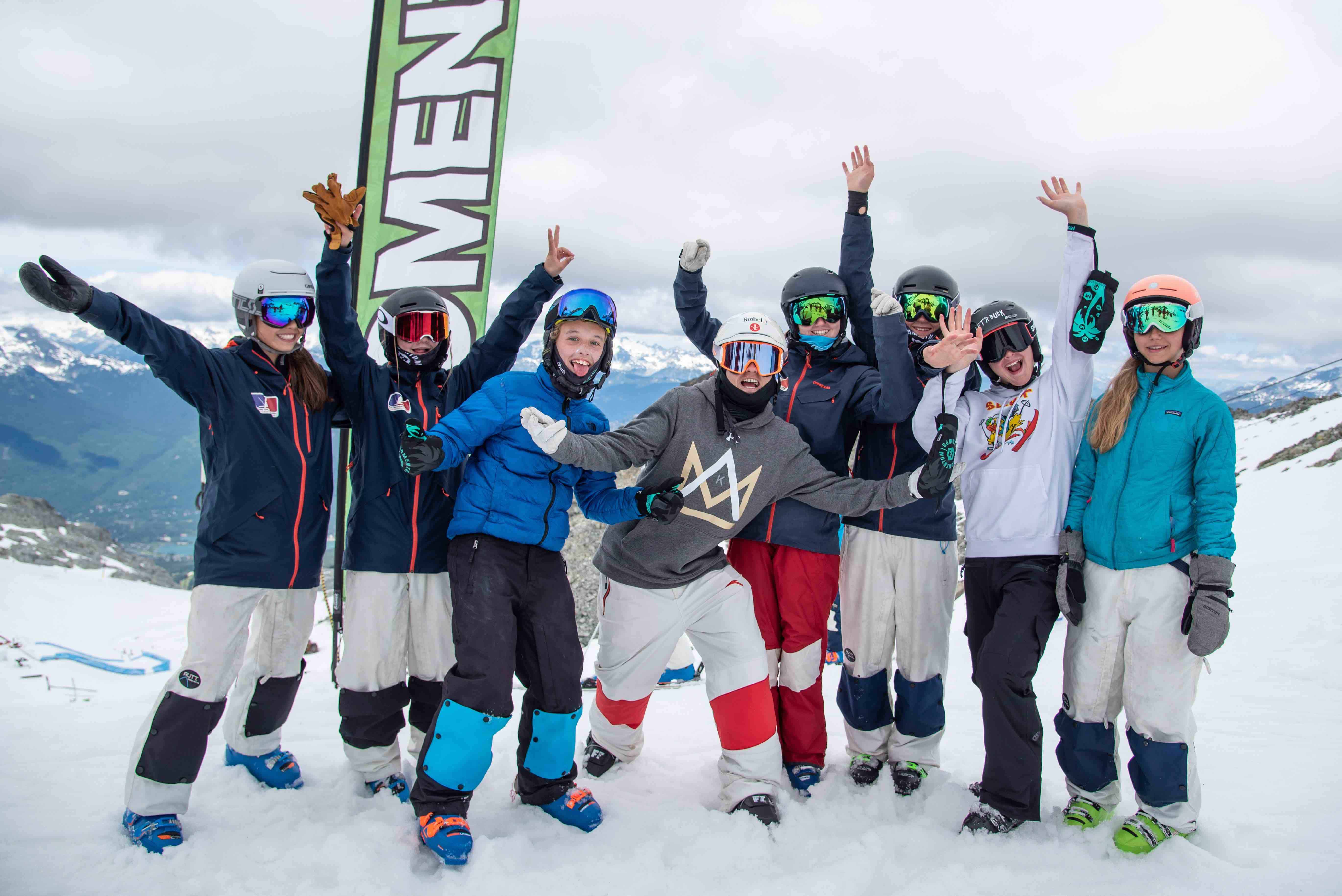 Coaching:
Without question, we have the greatest line up of talented Moguls Coaches in the world, and it's no coincidence that many of these coaches were also once Momentum campers themselves. It's almost like a lifecycle – start out as a camper, go make your mark on the world and come back to coach the new generation! It's this relationship between the coaches and the campers that makes Momentum so successful. There is no faster way to learn a sport than by copying….the key is WHO you are copying! By simply being themselves, our coaches instil the belief which made them successful – that everyone can achieve their goals, no matter what level you aspire to!
Small customized groups, ensuring that each camper can focus on the skills they want to learn
One-on-one attention and in-depth video review every day
Work with a different pro each day with exposure to all our great coaches to maximize learning
Optional sport psych session to help optimize on-snow performance
Video footage from the week emailed to you at end of camp.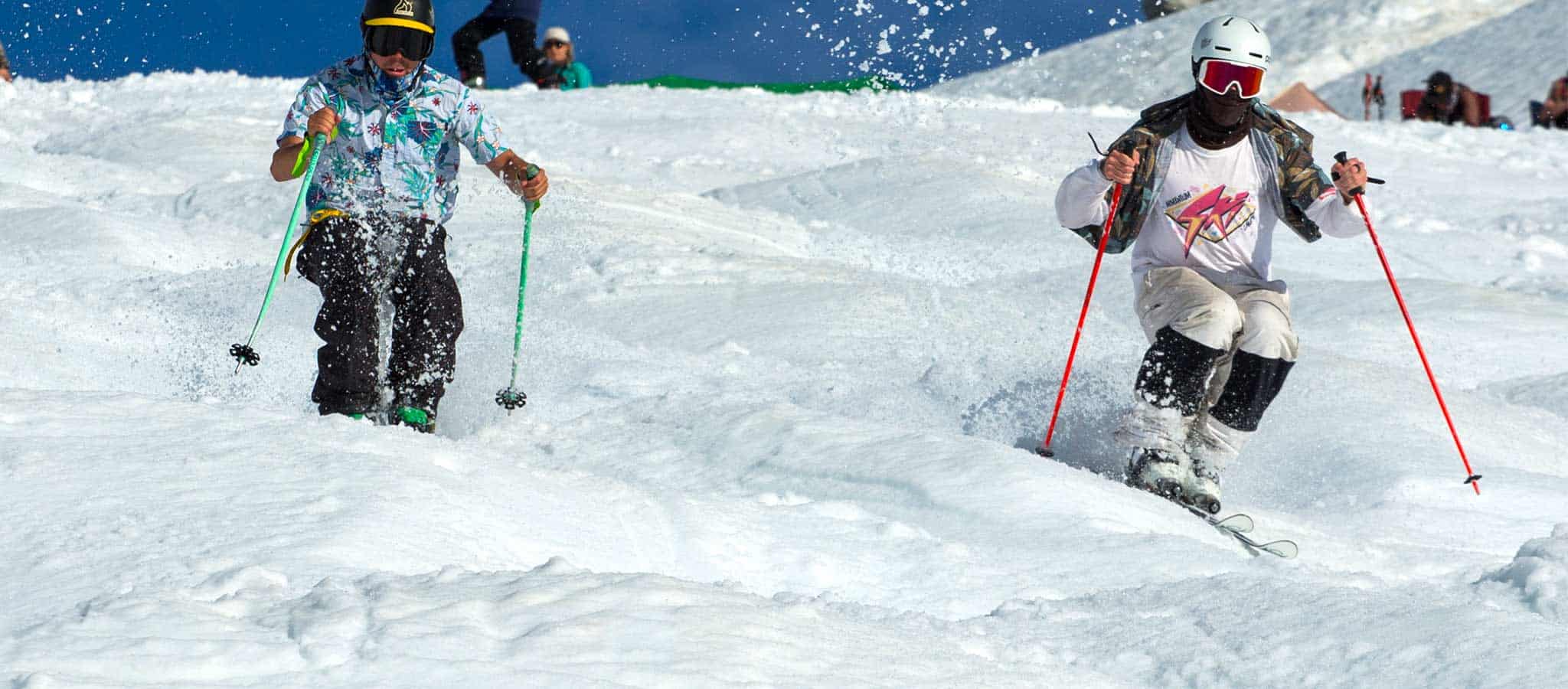 Who is it For:
We have both Youth and Adult sessions available. Open to all levels of skiers from those just learning to ski the bumps to those gunning for the Olympics. We work in small groups at your level.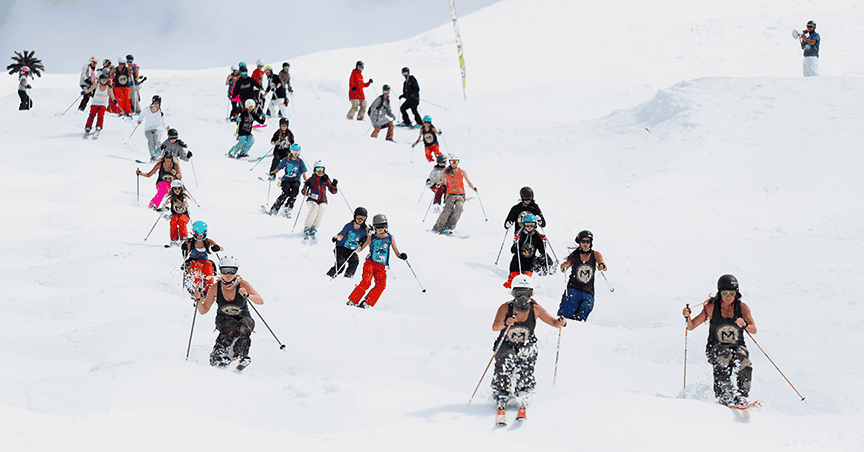 Girls Week, Session 4
Our special 'Girls Week', runs alongside the regular Youth camp in Session 4. Our top female coaches focus their energy on mentoring and coaching the Momentum girls, with the objective of creating the ultimate environment for women to progress. See 'Girls Week program' for full details and note that we have Girls and Boys attend ALL of our sessions, so you are not restricted to that one week only.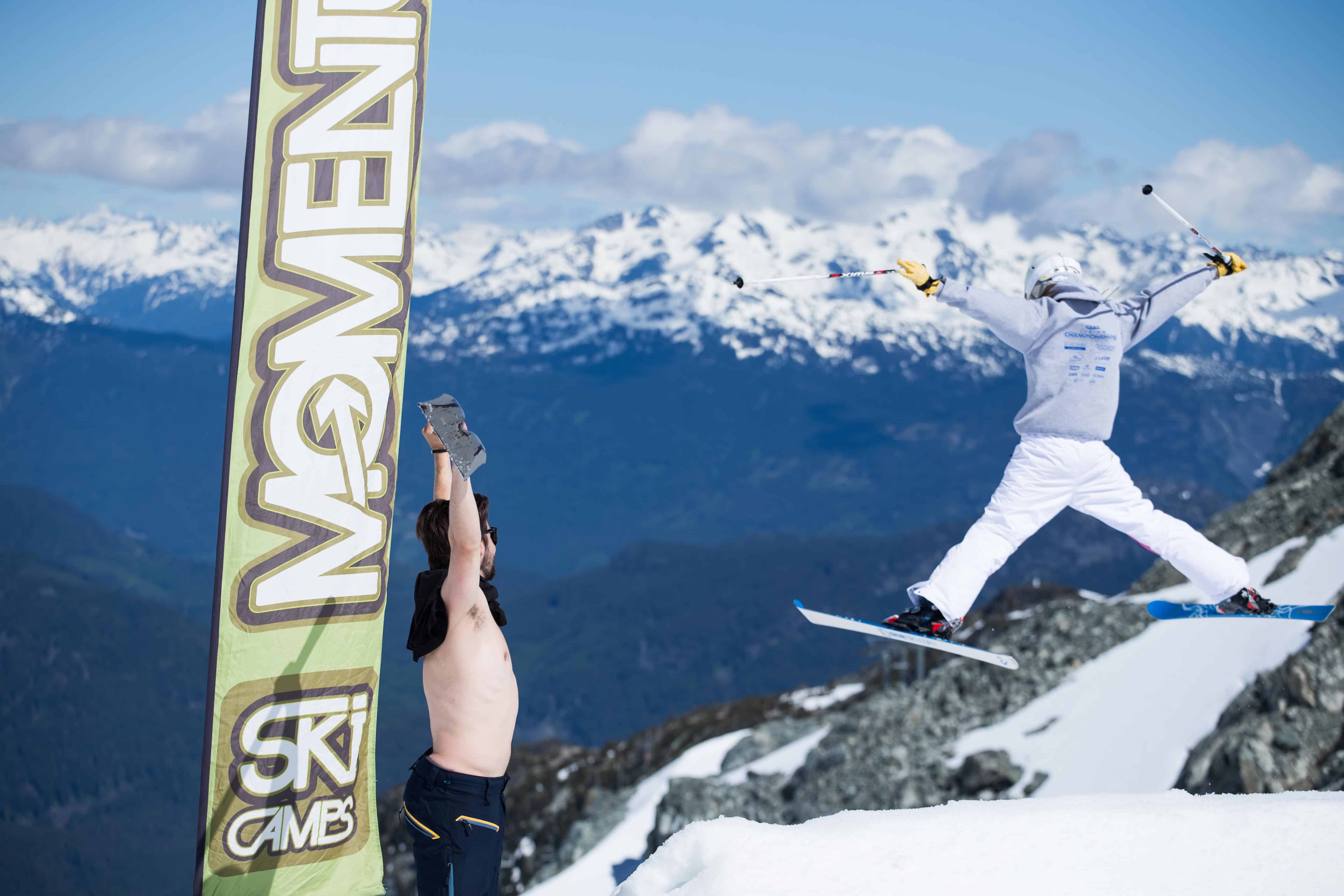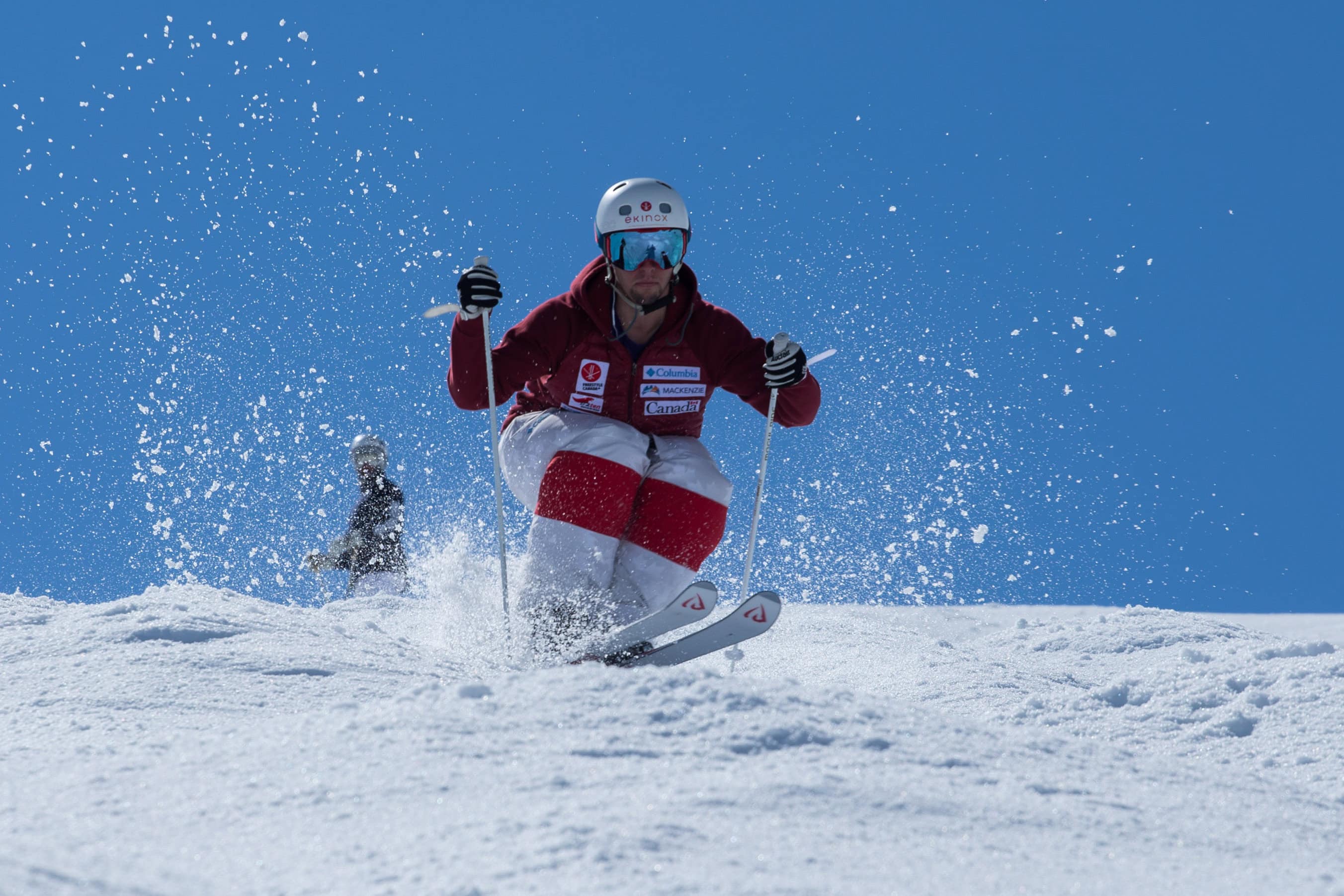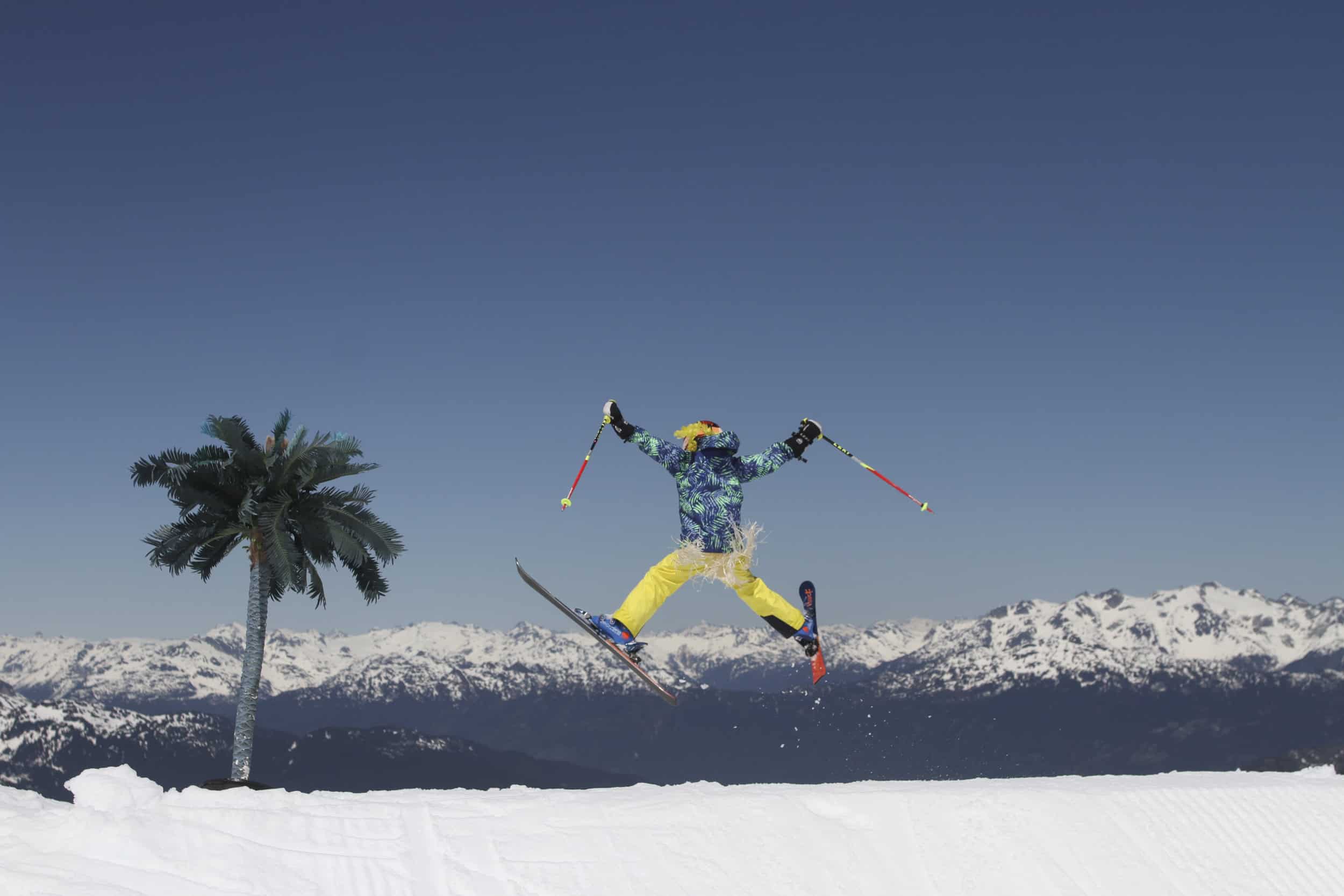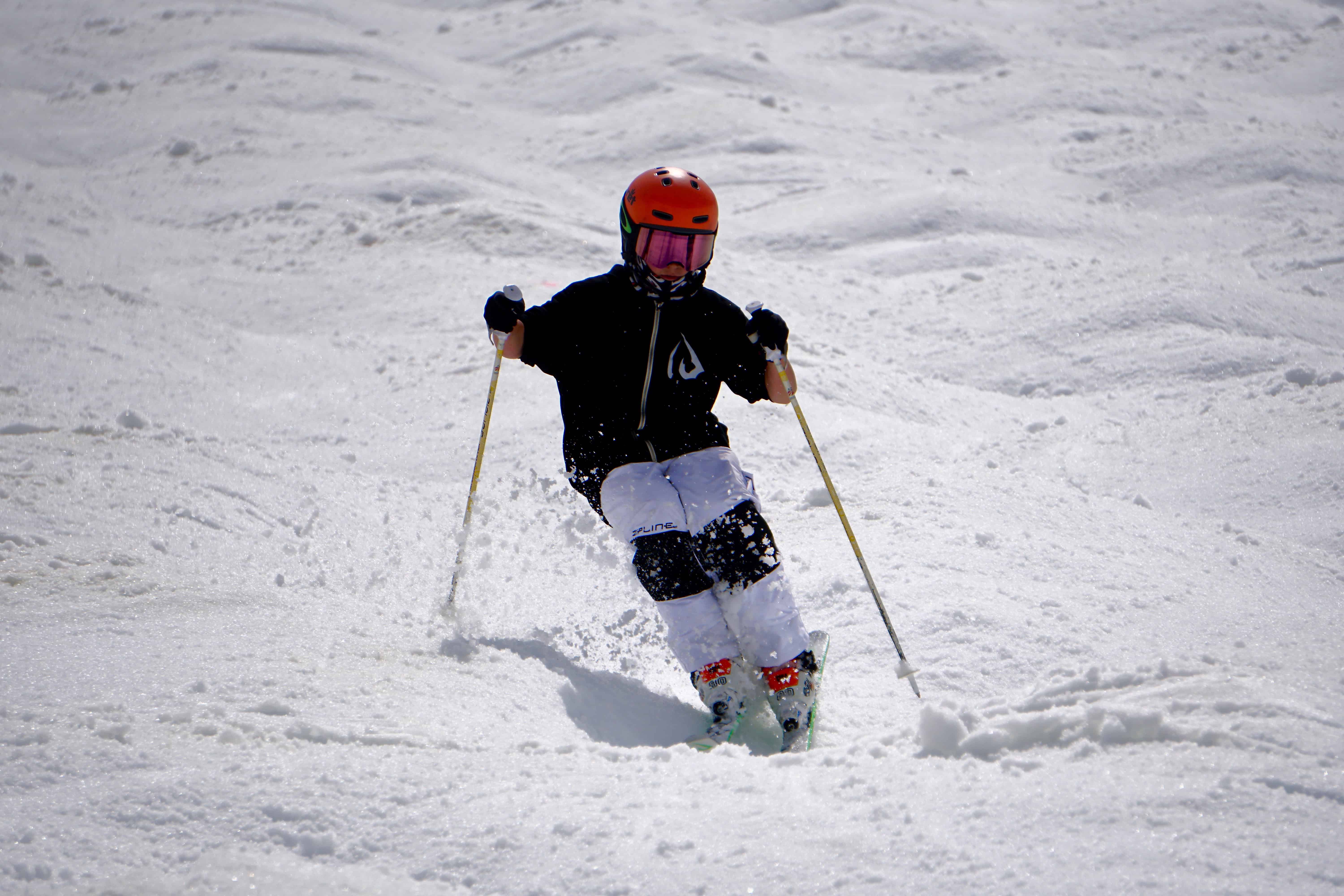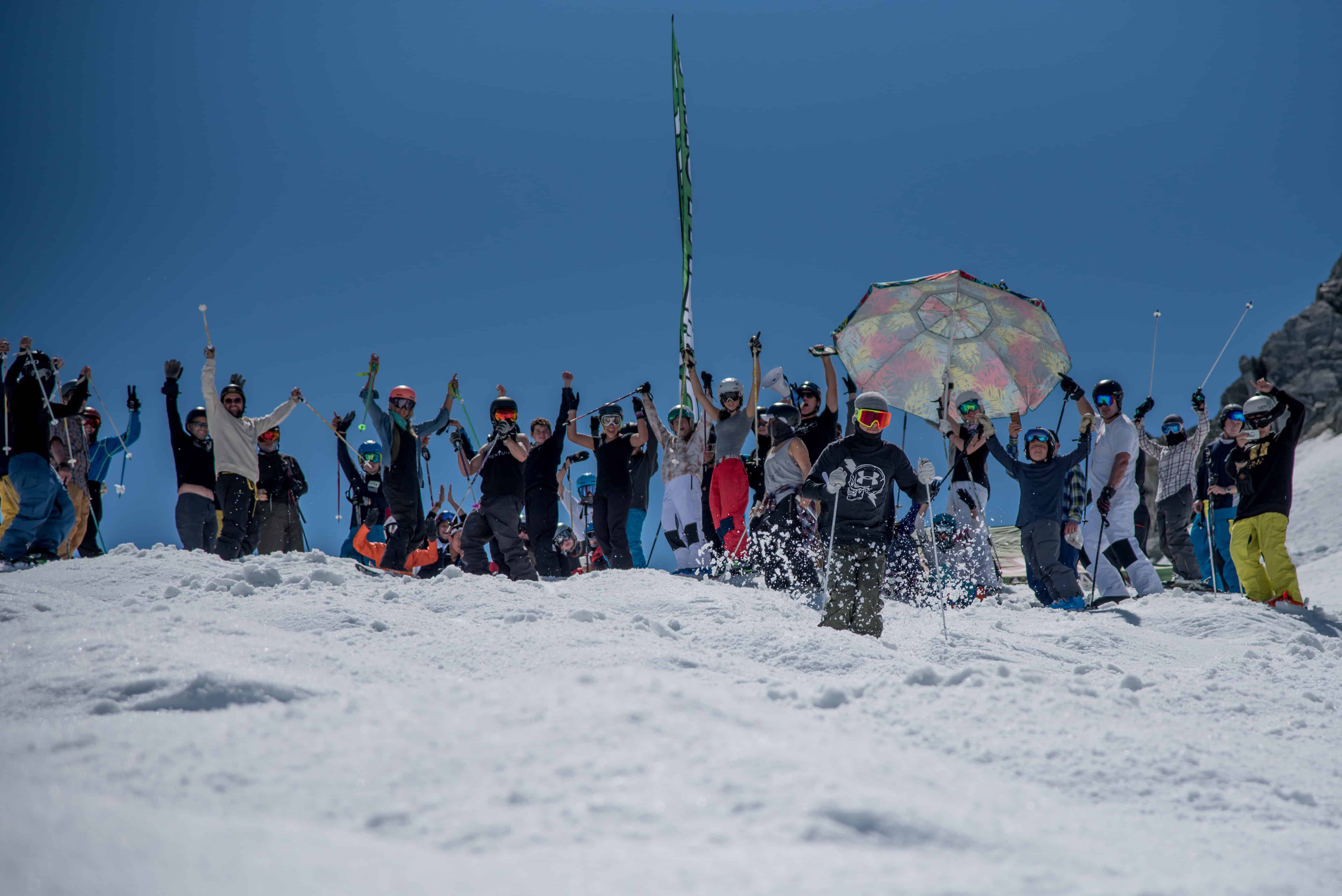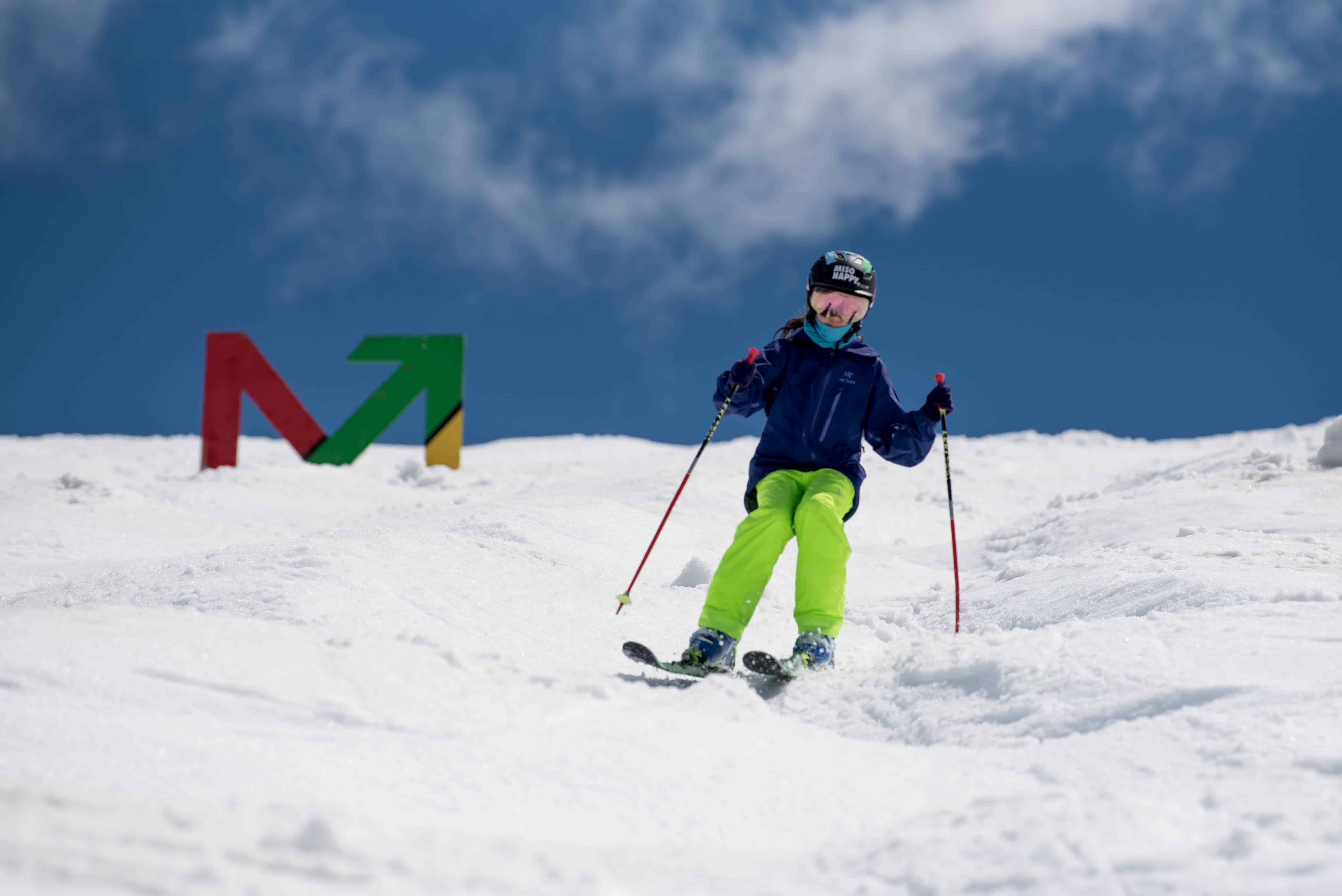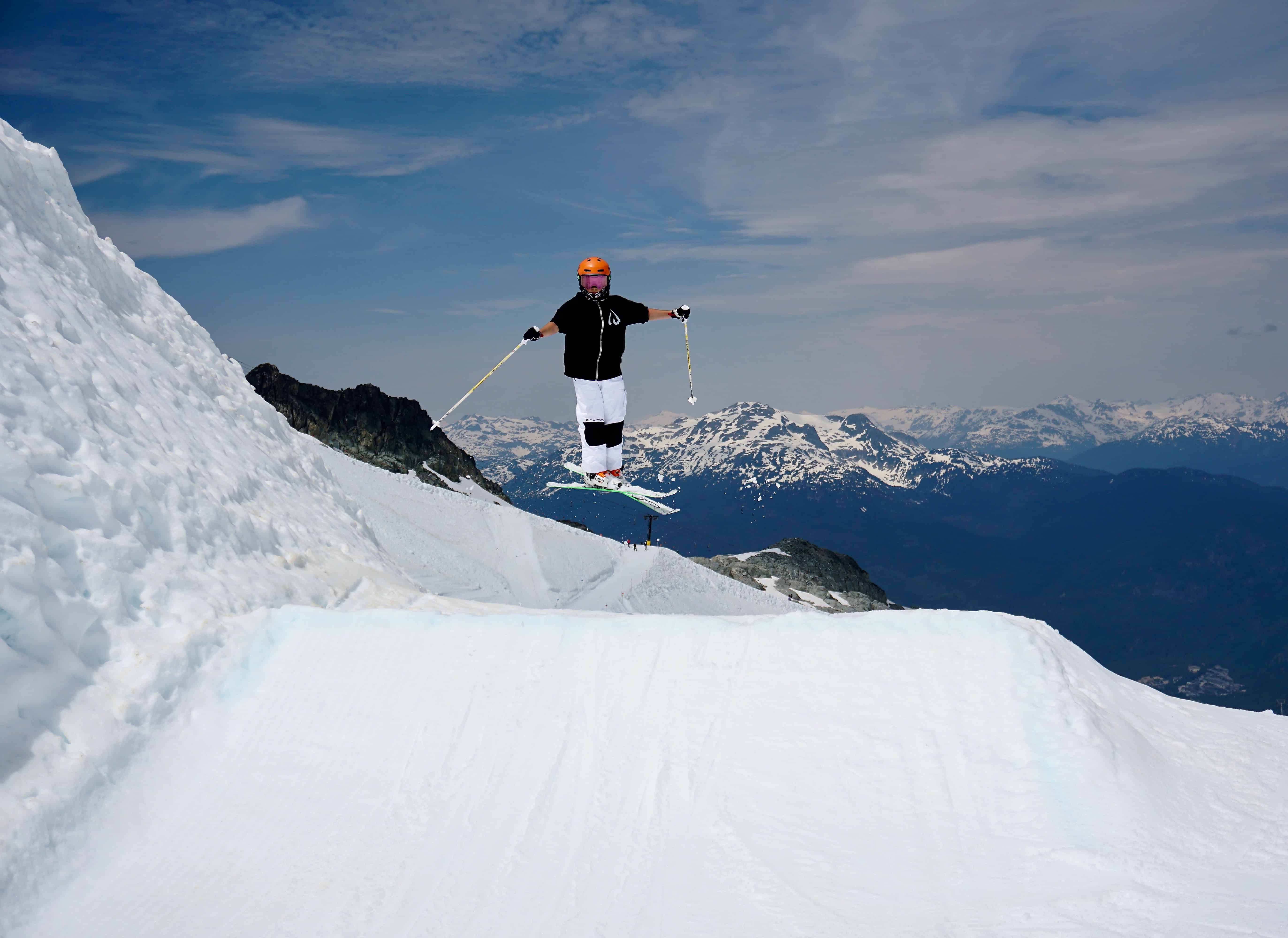 Meghan_Session5Day2-6copy
---
Full Package: 
includes everything

terrain access, coaching, lift tickets, hotels, meals, airport transfers, all activities, video review
Coaching Only Package: 
includes everything except hotel, meals, some activities and transport

activities, transport and meals can be added as extras
Full Details:  Open a new tab here for our Dates and Rates page with the full details including discounts, extras, travel, cancelation insurance and more…
_________________________________________________________________________________________________________________
Team Programs
We also offer special Team Programs for those wanting to focus on high performance either with their own coaches or with Momentum's star coaches. See our Team page or Contact us for details.
Get ready for your Best Summer Ever!