How to smooth out the Bumps
Love them or hate them Moguls are a constant challenge no matter what your level of skiing! If you've been avoiding them, longing to conquer them or simply just frustrated by them, Momentum Winter Mogul Sessions will unlock the simple mystery of skiing bumps and help you become an all round more versatile skier. Add this skill to your quiver and ski everywhere on the mountain.

Explore the Mountains
Depending on your goals and ability we can utilize a purpose built mogul course with a consistent pitch and rhythm, or follow the weather and explore the best mogul stashes over our vaste two mountains. With over 8100 acres of skiable terrain we have a huge variety of slopes to choose from. Important note, if it dumps more than a foot of snow on the day you booked, it will be our duty to teach you to shred the pow for a couple laps before dropping into the soft bumps!
Park and Airbag
Park skiers will enjoy access to Whistler/Blackcomb's world class park facilities, as well as access to the Gemini Freestyle Centre with 50 foot Airbag (weather permitting) and beginner rail and jump set up.
Airbag Only Drop-In may be an option – contact us for details.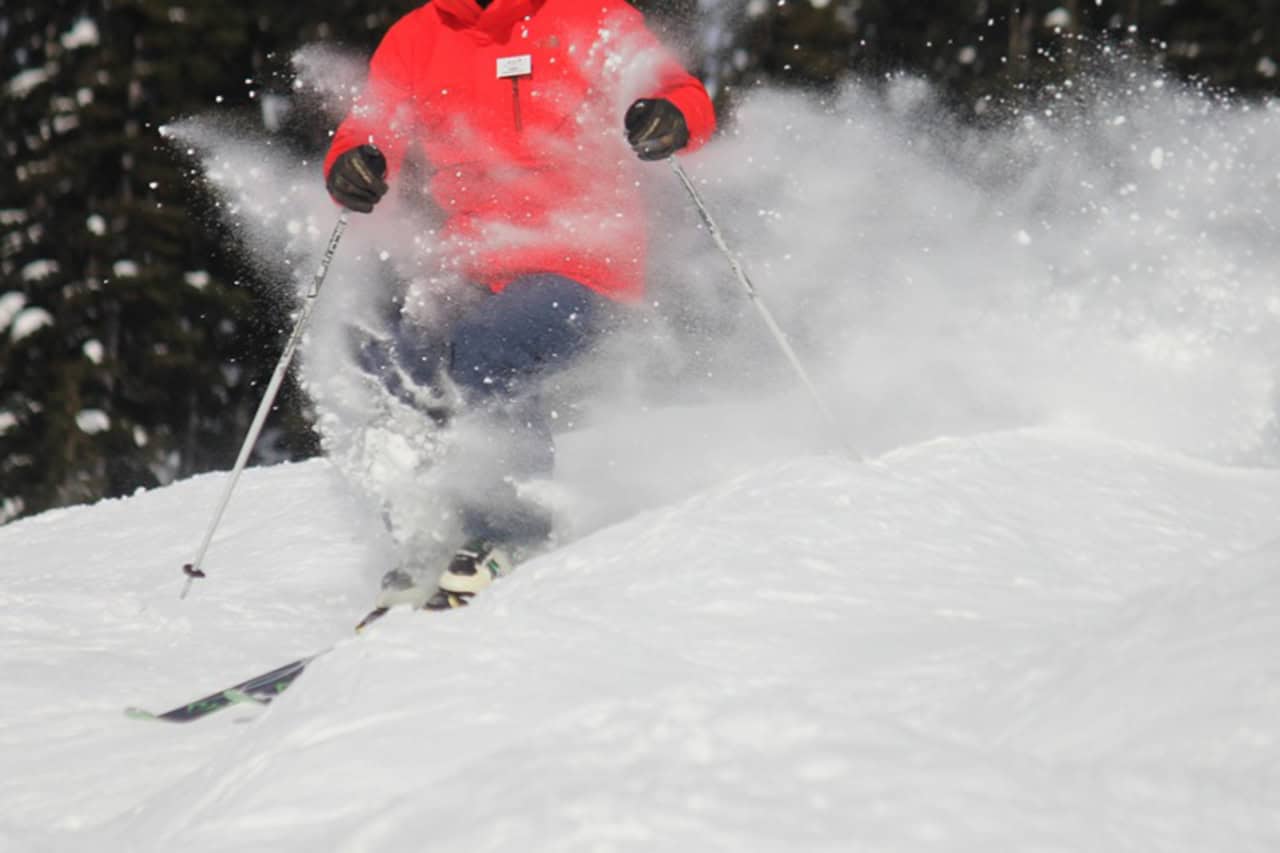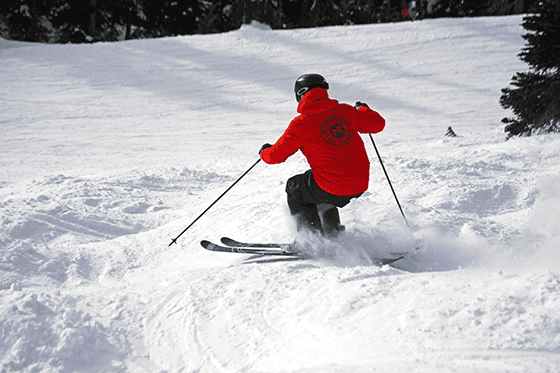 Program Details:
World-Class Coaches (World Cup, X-Games, Olympians and Noram skiers)



Geared for high intermediate to advanced skiers looking for a new challenge. Skiers must be advanced skiers on groomed trails, able to make short radius turns and comfortable on single black diamond runs (High Level 5/Level 6 +)
All day clinics –  drop in on a daily basis or do back-to-back sessions till you drop out!
Group size 3 – max 6
Exclusive Access to the world class Gemini Freestyle Centre (Mogul Course and Airbag facility)

Daily video review with in-depth analysis

Meet at 8:30 – 8:45 am at Milestones Restaurant, base of Blackcomb in the Upper Village and ski until the lifts close
Women Only Days available on Jan 13 and Feb 17
Women's Only Day
2022/2023 Dates:   Select one, two or multiple days
MONTH
DATES
December

December 27, 28, 29, 30 – All Ages

January

January 7, 8 – All Ages

January 13 – Women's Day Only

January 14, 15 – All Ages

January 21, 22 – All Ages

February
Japan Camp**: Feb 4 – 12
Feb 17 – Women's Day Only
Feb 18, 19, 20 – All Ages
March

March 11, 12 – All Ages

March 18, 19 – All Ages

April

April 7, 8, 9, 10 – All Ages

PRIVATES
Custom dates are available for any private bookings
** Japan Camp:  Feb 4 – 11th. Click here for more details.
Rates:
| DAYS | RATES |
| --- | --- |
| 1 Day | $239.00/day +  5% GST |
| 2 Days | $239.00/day + 5% GST |
| 3+ Days | $199.00/day + 5% GST |
| Privates Regular Season | $999/day + 5% GST (up to 5 people) |
| Privates Holiday Season* | $1149/day + 5% GST (up to 5 people) |
Lift Tickets:
Above prices for Epic pass holders only, they do not include cost of lift tickets.
Without Epic pass add $60/day for the 1 or 2 day programs.
Check for Epic Pass black out dates if you have a restricted pass!
Holiday Season*
Dec 15 – Jan 21, Feb 2 -24, Apr 8 – 22. Private rates $1149 + GST/Day for up to 5 people.
Cancelation Policy:
If you have to cancel for any reason and we cannot rebook you at a later date in the season our cancelation policy is as follows:
If you cancel outside 1 week prior to the clinic  – full refund, minus a 3% credit card fee
If you cancel within 1 week of the clinic and up to 48 hrs before –  $50/day cancelation fee
If you cancel within 48 hours – no refund
Covid-19 Issues: If we are unable to operate due to Covid (e.g. mountain closes, staff illness) then you will receive a full refund.
Please note: If it turns out your ability is below our minimum level we reserve the right to cancel your booking with a full refund.
Powder Bumps!
Book Now
Youth Program
Whistler Week
For questions contact
info@momentumcamps.com
All reservations must be made directly with Momentum Camps – you cannot book through Whistler/Blackcomb.
Check out our reviews on Trip Advisor: