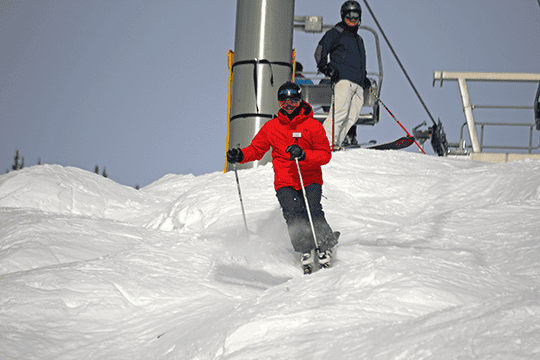 Love them or hate them Moguls are a constant challenge no matter what your level of skiing! If you've been avoiding them, longing to conquer them or simply just frustrated by them, Momentum Winter Mogul Sessions will unlock the simple mystery of skiing bumps and help you become an all round more versatile skier.

Program Details:
Geared for high intermediate to advanced skiers looking for a new challenge. Skiers must be advanced skiers on groomed trails, able to make short radius turns and comfortable on single black diamond (High Level 5/Level 6 and above*).
All day clinics –  drop in on a daily basis or do back-to-back sessions till you drop out!
Meet at 8:30- 8:45am am at the Wizard Grill, base of Blackcomb in the Upper Village and ski until the lifts close.
Group size 3 – 6.

Lift line priority ensures plenty of mileage!

Clinic also includes daily video review with a one-on-one analysis after skiing at Milestones Restaurant, base of Blackcomb.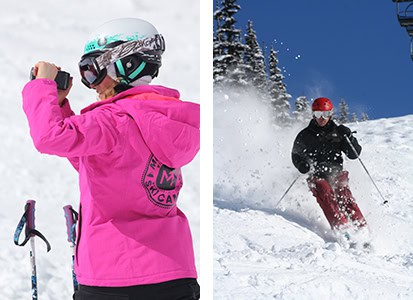 * If it turns out your ability is below our minimum level we reserve the right to cancel your booking with a full refund.
Covid-Update:
We are currently waiting for confirmation on Whistler/Blackcomb's winter season plans and will be able to confirm operating procedures soon.
2020/2021 Dates:   Select one, two or multiple days
MONTH
DATES
December
December 19, 20
December 22, 23, 24
December 27, 28, 29, 30
January
January 2, 3
January 15, 16, 17
January 22, 23, 24
February
February 13, 14, 15
Whistler Camp*: Feb 21, 22, 23 & 25, 26, 27
March
March 13, 14
March 20, 21
April
April 2, 3, 4, 5
April 10, 11 (Easter)
PRIVATES
Custom dates are available for any private bookings
* Whistler camp:  Exclusive one week adult only camp. Click here for more details.
2020/2021 Rates:
| DAYS | RATES |
| --- | --- |
| 1 Day | $210.00/day +  5% GST |
| 2 Days | $195.00/day + 5% GST |
| 3+ Days | $185.00/day + 5% GST |
Lift Tickets: Above prices do not include cost of lift tickets.
If it is more convenient for you to book lift tickets through us we can have them ready for you at check-in – contact us for details.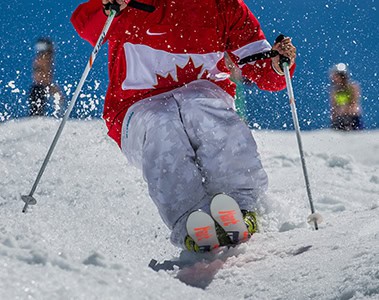 Book Now
For questions contact
info@momentumcamps.com
.
(Please note that you cannot book, change or cancel your reservation through Whistler/Blackcomb reservations but must register with Momentum directly.)
Discounted hotel rooms available at the Blackcomb Lodge. Contact us for details.
Check out our reviews on Trip Advisor: