Exposure Camp
What better location to hone your shooting, filming and editing skills than in beautiful Whistler, BC using some of the world's best skiers, riders, skaters, kayakers and bikers as your subject matter. We bring together some of the top filmmakers and photographers in the action sports industry to act as your mentors and instructors. With a combined Film + Photo Camp you can specialize in either or practice a mix of both –  the choice is yours!
---
Program Details
Exposure offers training and workshops in both technical and creative aspects of action sports film and photography.
The program consists of practical shooting sessions on the glacier and at other select locations around Whistler. There is usually also a dedicated sunset/night shoot up on the glacier (weather permitting). Your subjects will include the World's top skiers and riders along with talented athletes in the other Whistler action sports.
Editing sessions and workshops in our private edit suite with one-on-one guidance in creative and professional editing techniques from your coaches.
You will learn about the latest digital equipment, editing and postproduction software, uploading to web platforms, etc.
The goal is to create a finished edit/slideshow by the end of the session, which will be showcased to an audience of Momentum Campers, coaches and staff on the final night. Your shows will be profiled, if you choose, through Momentum channels, to our wider online audience and to camp sponsors.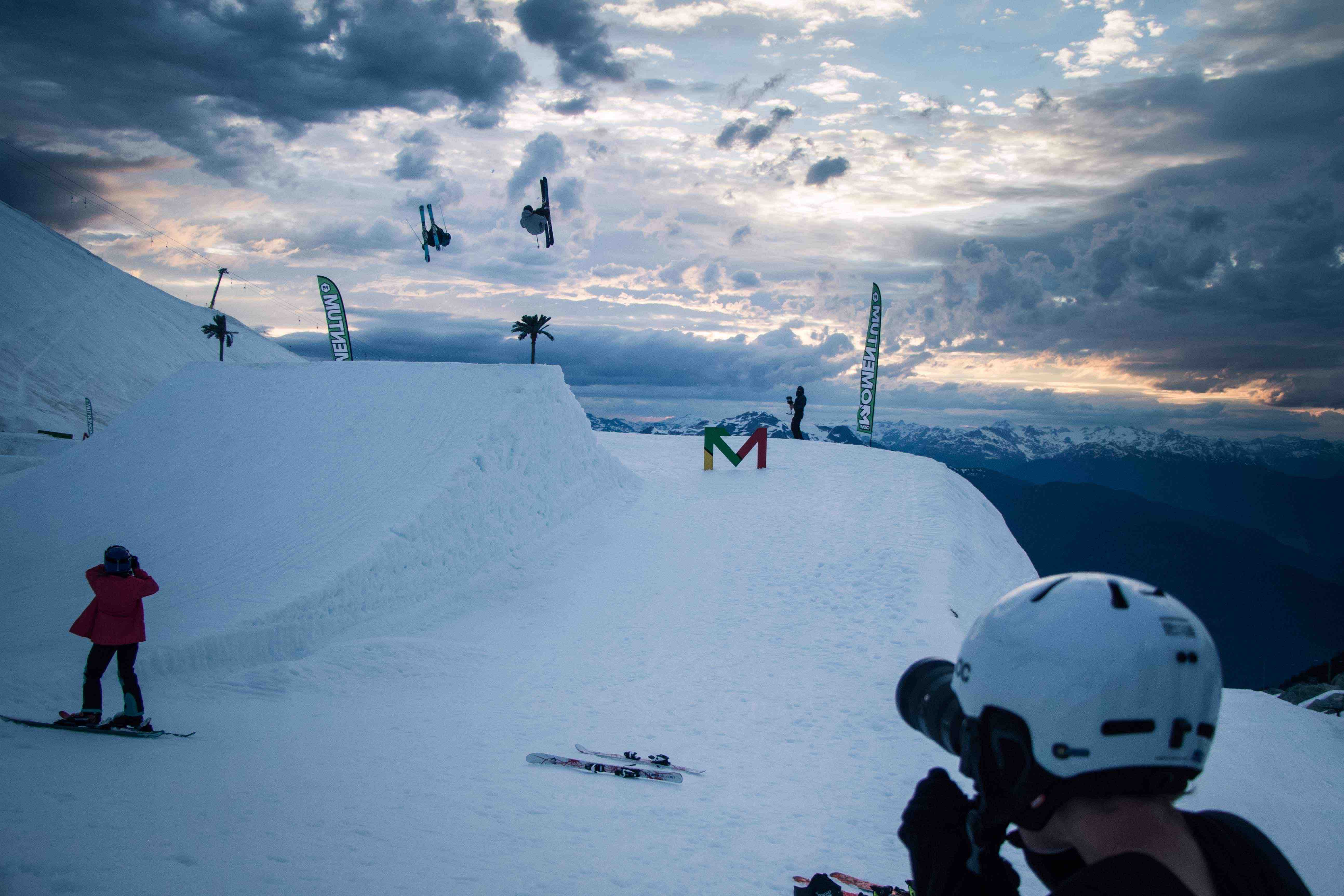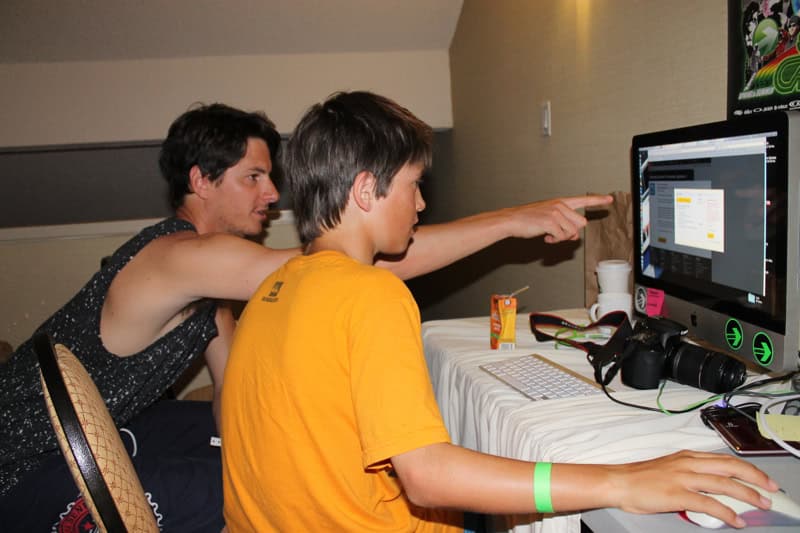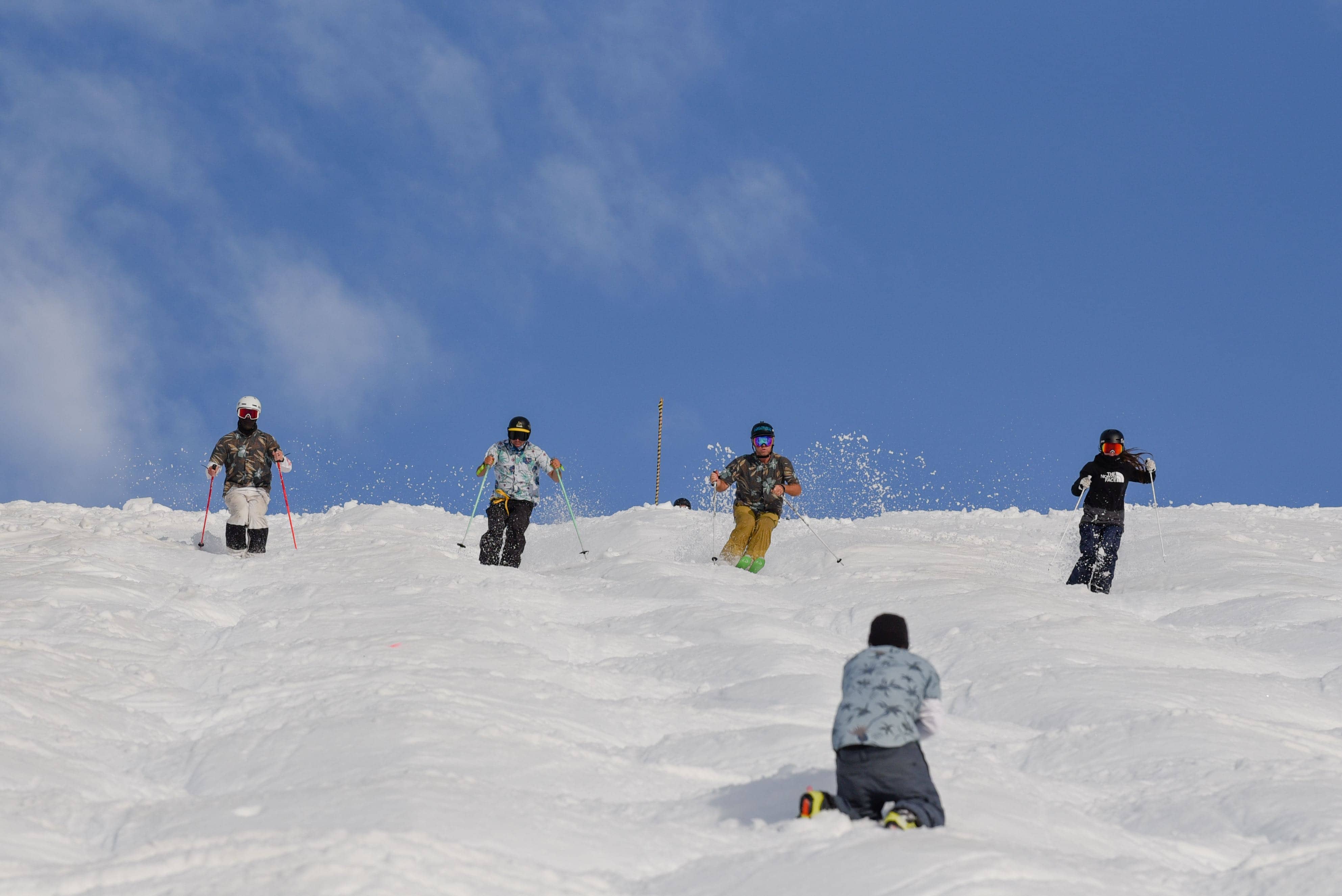 ---
Who is it For
Geared for teens + young adults who are passionate about action sports film and photography, whether as a hobby or as a potential career.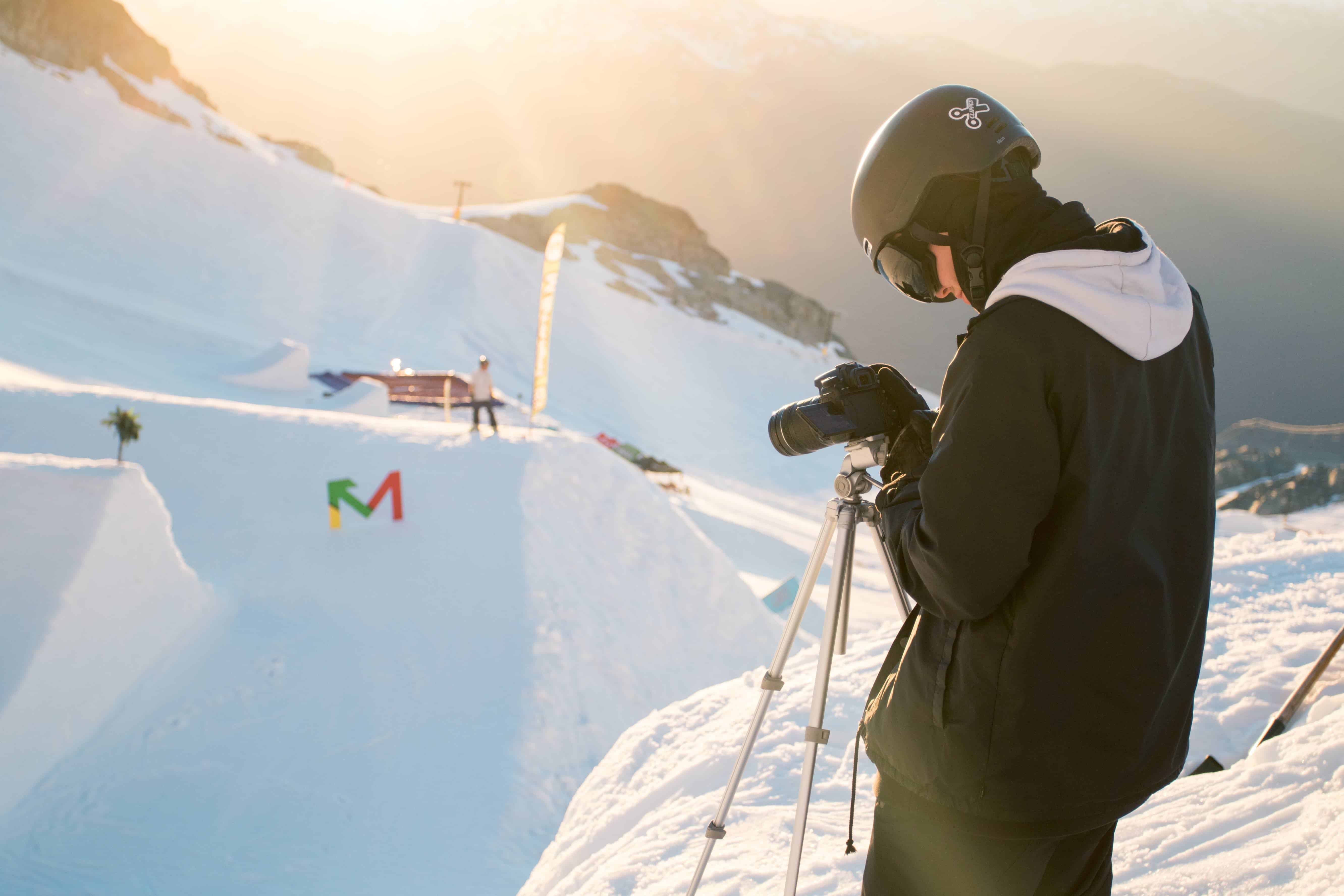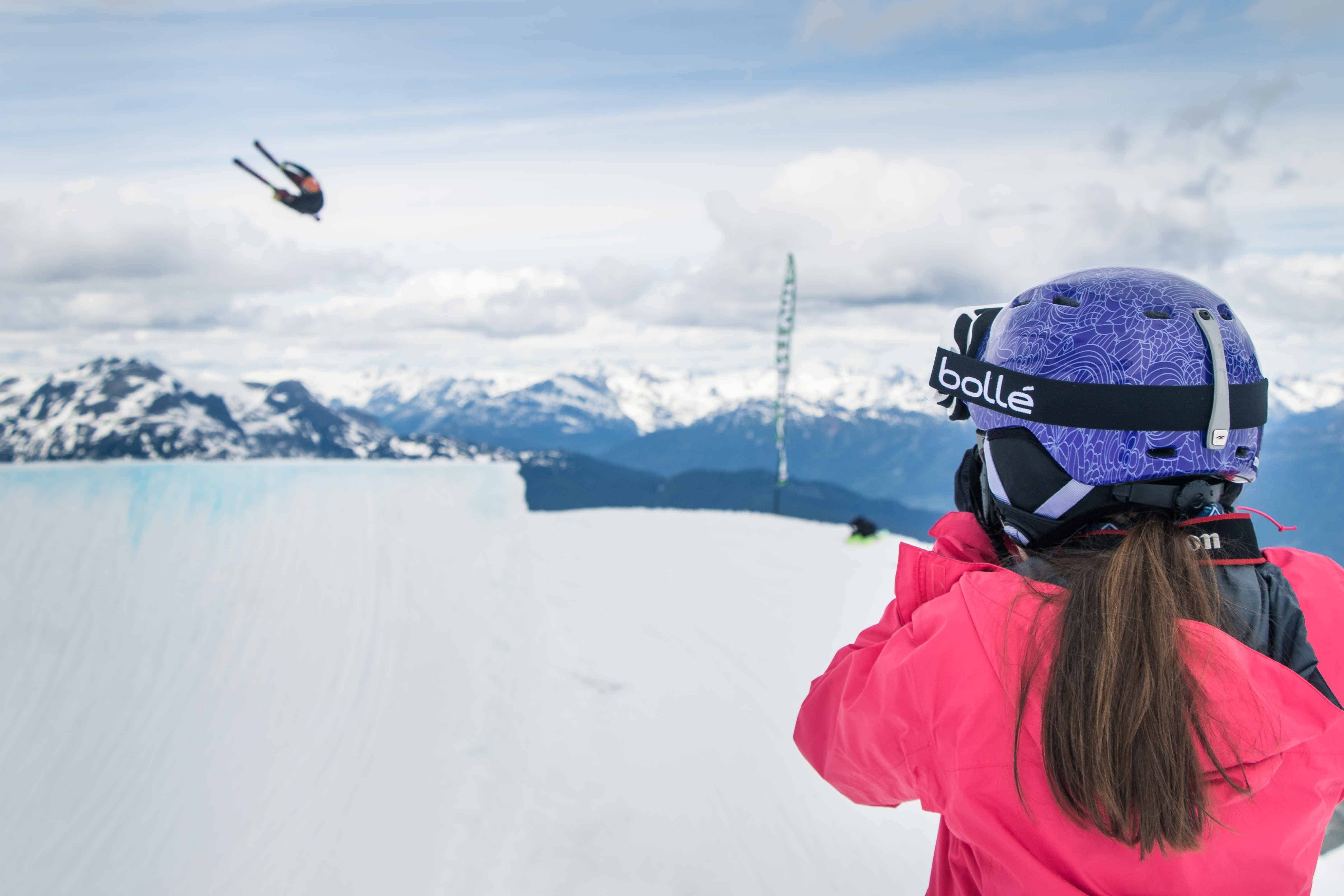 ---
Equipment requirements:
Camera:   You must have your own digital SLR camera and/or video camera.  You will want a few lenses as well, ideally in the focal range of approximately 18 – 200mm.
Laptop:  Mac is recommended. Apple computers are available to rent, but must be booked ahead of time.
Software: For Film we recommend – Adobe Premiere Pro or Final Cut Pro. For Photography – Adobe Lightroom.
External Hard drive: Please bring an external hard drive to store your footage if space is limited on your laptop.
Ski/snowboard equipment: Be prepared to ski/ride into the glacier for on-snow action shoots (intermediate terrain). Rental gear can be arranged and must be booked ahead of time.
---
Coaches (2023 coaches TBC)
Your Host:
Jeff Schmuck – Editor of Forecast Magazine, Jeff has been part of every Exposure camp and brings a wealth of industry knowledge to the table, as well as being an accomplished photographer himself.
Past Coaches and Workshop presenters include:
Blake Jorgenson, Reuben Krabbe, Chad Chomlack, Mason Mashon, Johnny Decesare (Poor Boyz), Josh Berman (Level1), Dave Mossop (Sherpas Cinema ), Nick Martini(Step Studios),  Tyler Hamlett (Poor Boyz), Darren Rayner (Magnafire Media), Jeff Thomas, Reid Ross, Zach Moxley (Moxley), Charlie Grinnell (RightMetric) and Mike Douglas from Switchback Entertainment.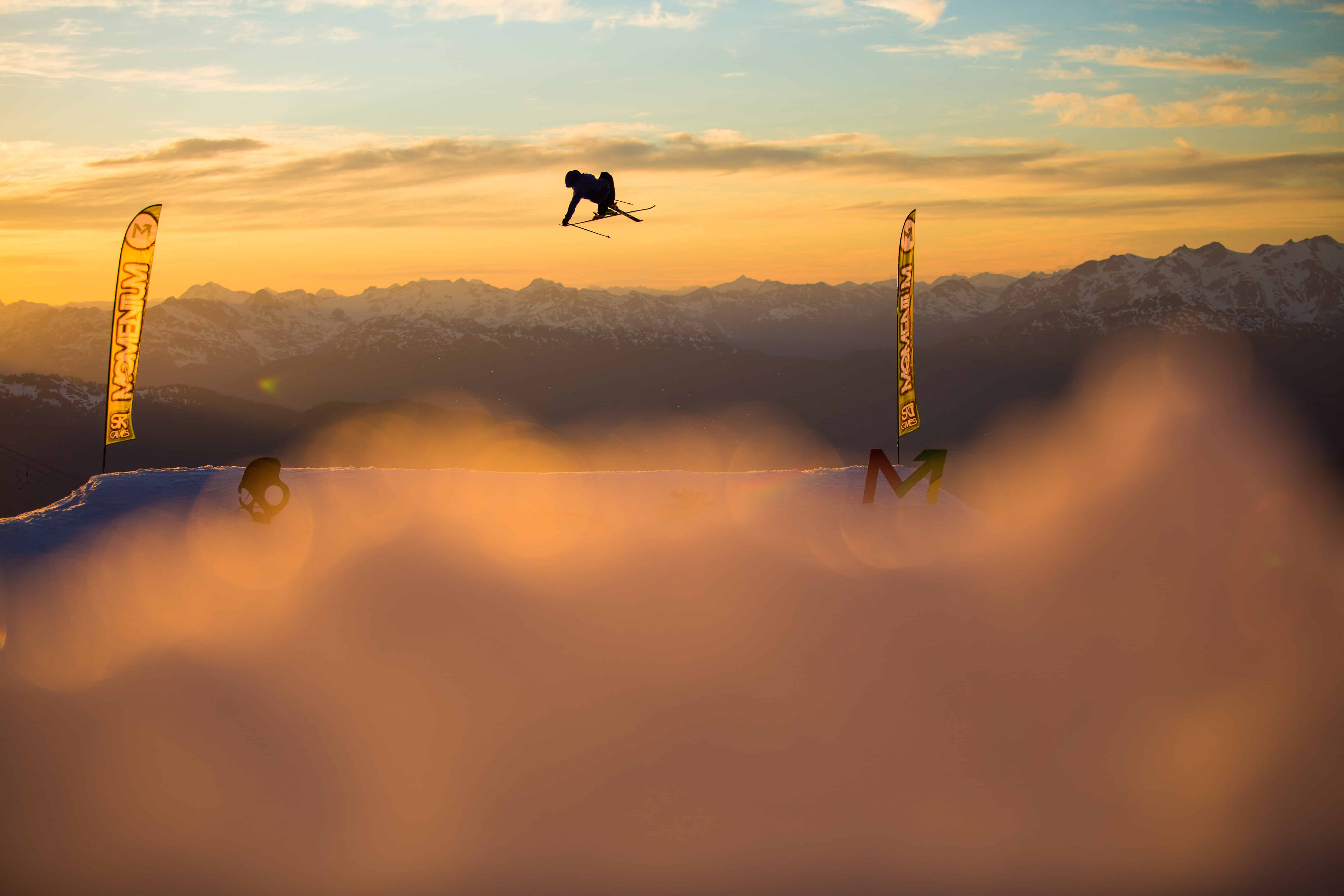 2023 Rates
$CDN Dollars
$USD Dollars
2023 rates
Full Package
Coaching Only
Full Package
Coaching Only
S3 : June 25– July 3 (9 day)
$3675
$2145
$
$
• Dates may be subject to change due to circumstances beyond our control.
Full Package: 
includes everything

terrain access, coaching, lift tickets, hotels, meals, airport transfers, all activities, video review
Coaching Only Package: 
includes everything except hotel, meals, some activities and airport transfers

activities, transport and meals can be added if you choose
Full Details:  Open a new tab here for our Dates and Rates page with the full details including discounts, extras, travel, cancellation insurance and more…
---
Campers' Work
The talented Whistler duo of Sam Rainer and Oskar Steiner demonstrate what it's like to be an Exposure camper through this handy 'how-to' guide to Exposure Film and Photo Camp!
Archive: See past campers/coaches in action:
EXPOSURE REVIEW:
Filming and interviewing the top pros – Tom Wallisch: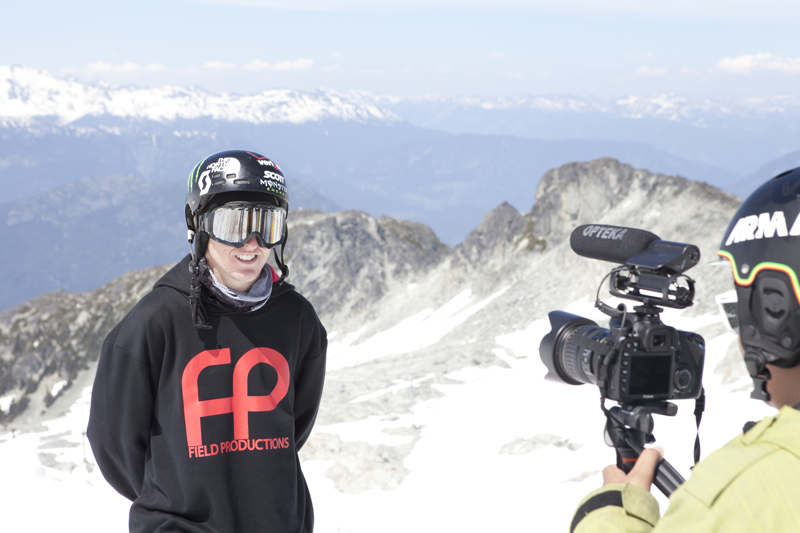 The Night Shoot – All Exposure Campers take part in a spectacular sunset/night shoot on top of the glacier, filming some of the world's best skiers + riders against a breathtaking backdrop: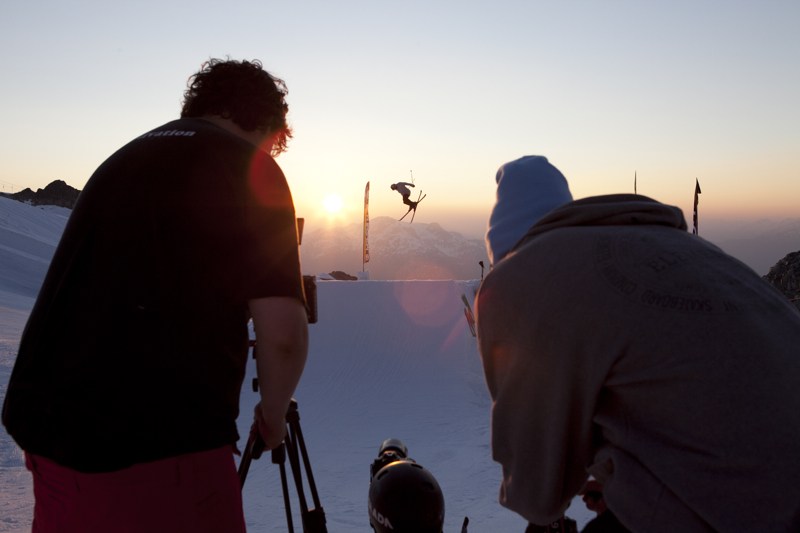 Some of the exposure gained by Campers: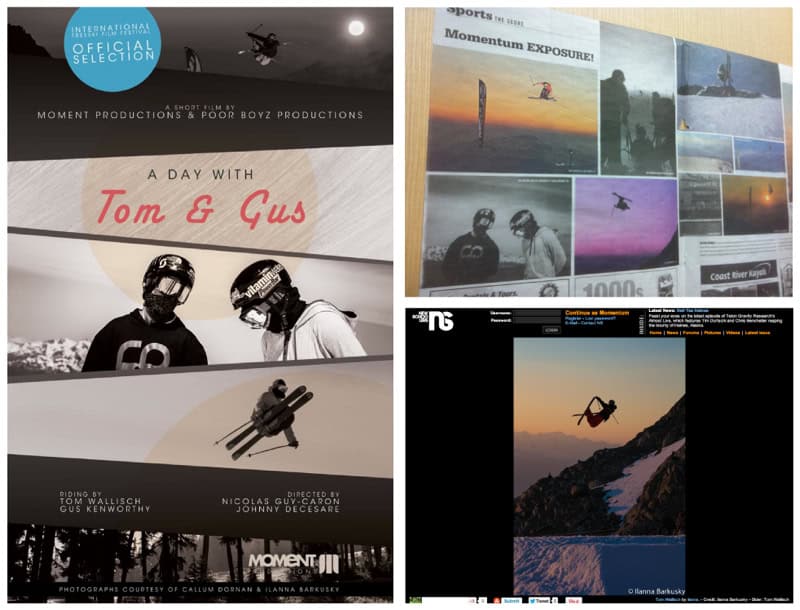 Exposure Campers' work has been featured in magazines, newspapers and web sites.
(LEFT) Former camper Nick Guy-Carron was asked by Johnny DeCesare for an edit to be featured in Poor Boyz Production's film "WE: A Collection of Individuals" DVD.
He also had a film at IF3 Montreal, co-directed with Johnny DeCesare! ….Click the photo to watch the edit.
(TOP RIGHT) Local Newsmagazine featured many campers' work.
(BOTTOM RIGHT) Ilanna Barkusky featured on the home page of Newschoolers.com and Ilanna has gone on to work as a professional photographer.
In addition, a number of companies have approached Exposure campers for shots to use in their Ad campaigns!
Newschoolers.com recap and camper edits. Click HERE.
EXAMPLES OF PREVIOUS EDITS AND SLIDE SHOWS
All campers put together film edits and slideshows which were showcased to a big crowd of Momentum Campers, Coaches and Staff on the Final night.
•  To see some of these edits visit the Momentum Video Gallery or check out Newschooolers.com feature post: HERE
• For the photo showcase click HERE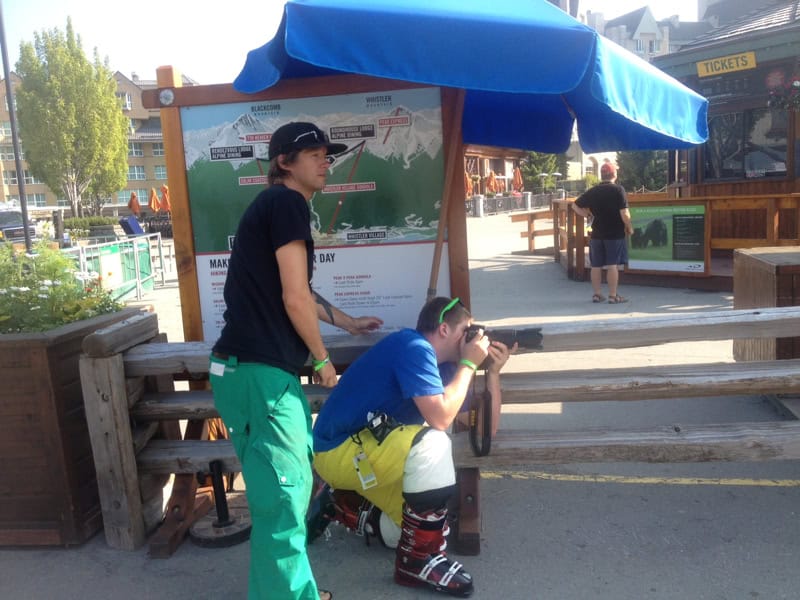 Past Exposure Edit"
Get ready for your Best Summer Ever!