Adult Only Camps: June 10-18 and Mixed Ages June 18-25
Enjoy the best early season snow conditions!
Check out the level of fun at this camp:
---
The Mogul Challenge…
Love them or hate them moguls are a constant challenge no matter what your skiing level. If you've been avoiding them, longing to conquer them or simply just frustrated by them, Momentum will unlock the simple mystery of skiing bumps and help you become an all round more versatile skier.
There is a big misconception that mogul skiing is bad for your knees and your back – skiing with the wrong technique could definitely cause you some aches and pains, but mogul skiing is actually very smooth and fluid, if you learn the right techniques for absorption and improve your range of motion.
The love/hate relationship many people have with the bumps is something the Momentum crew wants to change. Many adults attending our sessions have struggled with mogul skiing for years and are surprised to learn how easy it can be. It's a versatile technique, which really boosts your confidence and helps you become an all around more capable skier, not only in the bumps, but on all mountain terrain.
---
Park/Slopestyle…
Have you ever wanted to grind a rail, hit a table top and keep up with the kids in the park?  Then Momentum Adult Park Coaches will safely teach you the basic skills to progress, build your confidence and prove that age need be no hindrance! Coached by some of the top pros in the business, who will help you step out of your comfort zone and achieve those illusive goals! Learn to flip, nail that 360 or try skiing 'switch'! Use of the airbags, water ramps and trampolines will further boost your confidence and help give you the 'air sense' you need to land safely!
---
New – Adult Snowboard Camp, Session 1
Due to popular demand we have added  Snowboarding to Adult Camp. Same great coaching from some of the World's top snowboarders and all the fun of Adult-only week!
---
Who is it for?
Geared for all levels of Mogul and Park skiers/riders, but you do need to be a high intermediate regular skier/rider before you tackle the bumps and the park! Momentum attracts a wide variety of ages and abilities from all over the world, from people in their 20's right up to people in their 60's. Everyone is highly motivated to improve, and the coaches are stoked to help, which creates an energetic and inspiring learning environment, as well as a fun social scene in the evenings for those with stamina!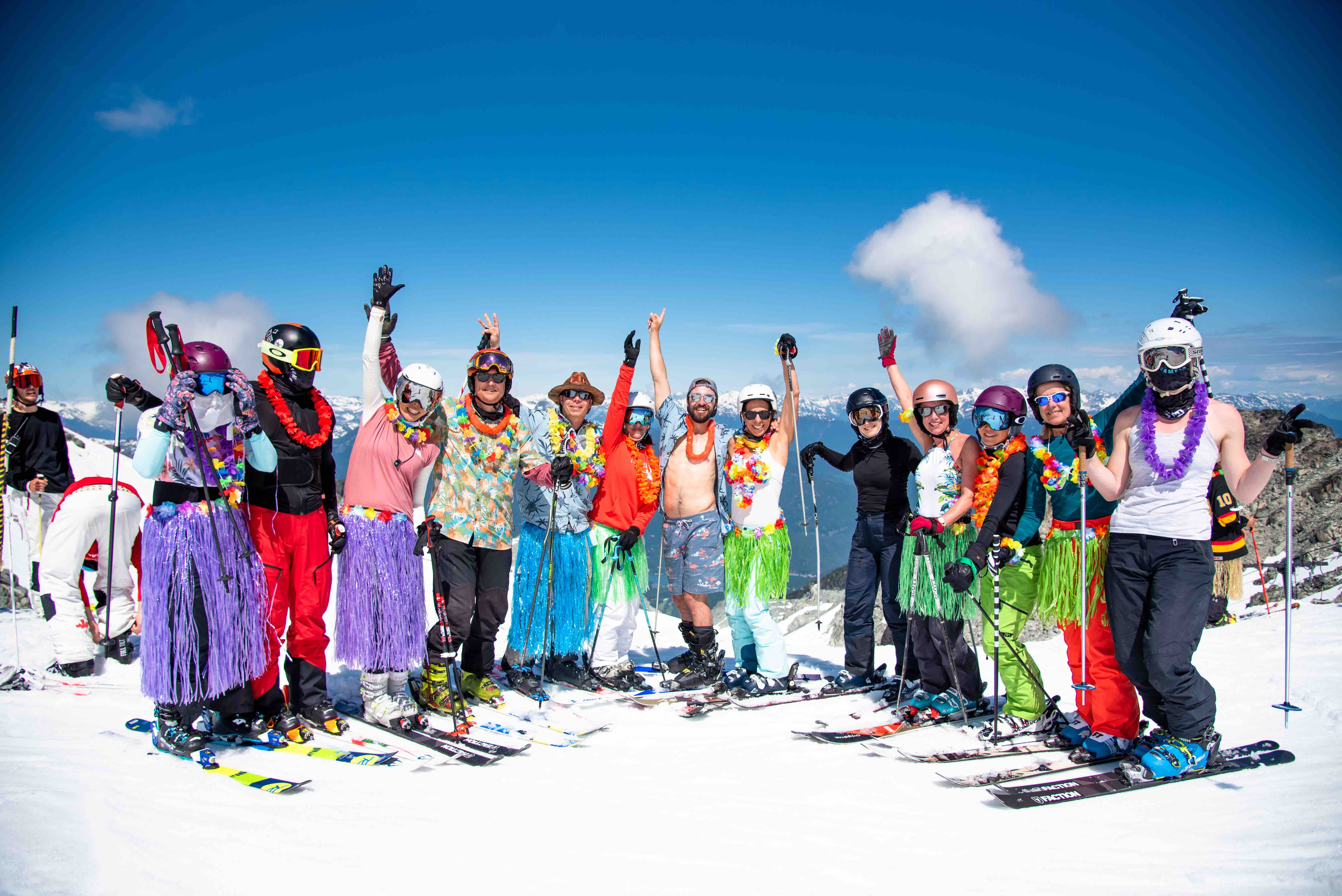 ---
Bring Your Partner:
We can help put together a customized programme for your non-skiing partner. While you join the camp up on the glacier, your partner can enjoy a variety of different activities in the valley and then join you again for the afternoon and evening portion of the camp. We can customize the activities to suit your style from Eco to Extreme to R&R! Childcare and activities can also be arranged for a perfect break for you both. Contact us for details.
---
No Rules..
The best part of Adult-only camp is no curfew and no restrictions on evening activities — we have two theme parties planned during the week plus you have every other night. Our Hotel is located in the heart of Whistler Village, one of the most vibrant resorts in North America. So if you have spare energy after a day in the bumps & jumps, Whistler's fun factor won't disappoint!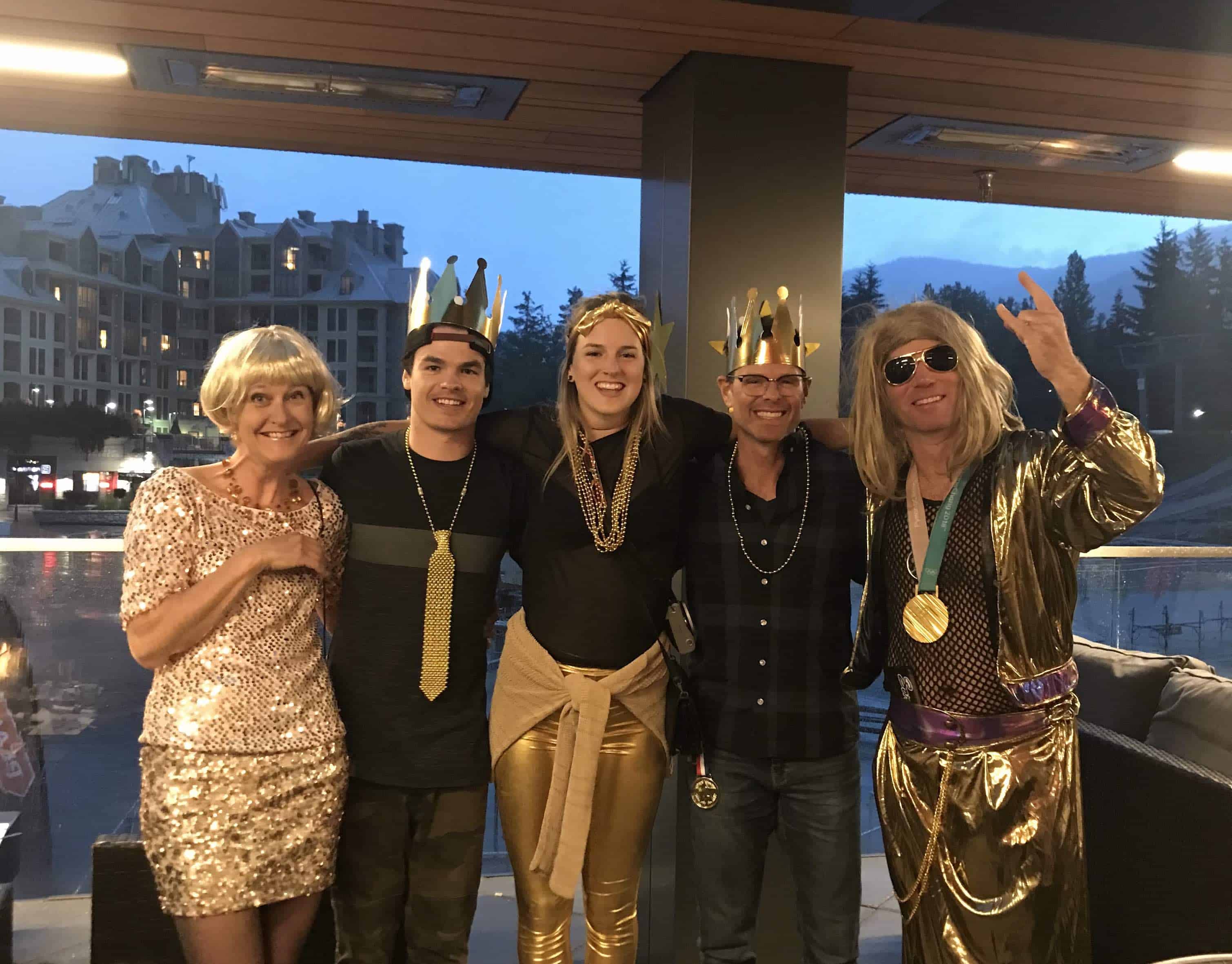 ---
North America's No#1 Ski Resort…
Whistler Resort was showcased to the World in 2010 and if you have not been here you will soon understand why the Olympic Committee selected Vancouver/Whistler for the 2010 Olympics. You won't be disappointed choosing to spend your precious holiday time in this beautiful part of the world. Whistler is the ideal place for mixing sport, pleasure and leisure and the Momentum Camp hotel is located right in the centre of the village close to all the restaurants, cafes and bars and a short walk from the ski lift.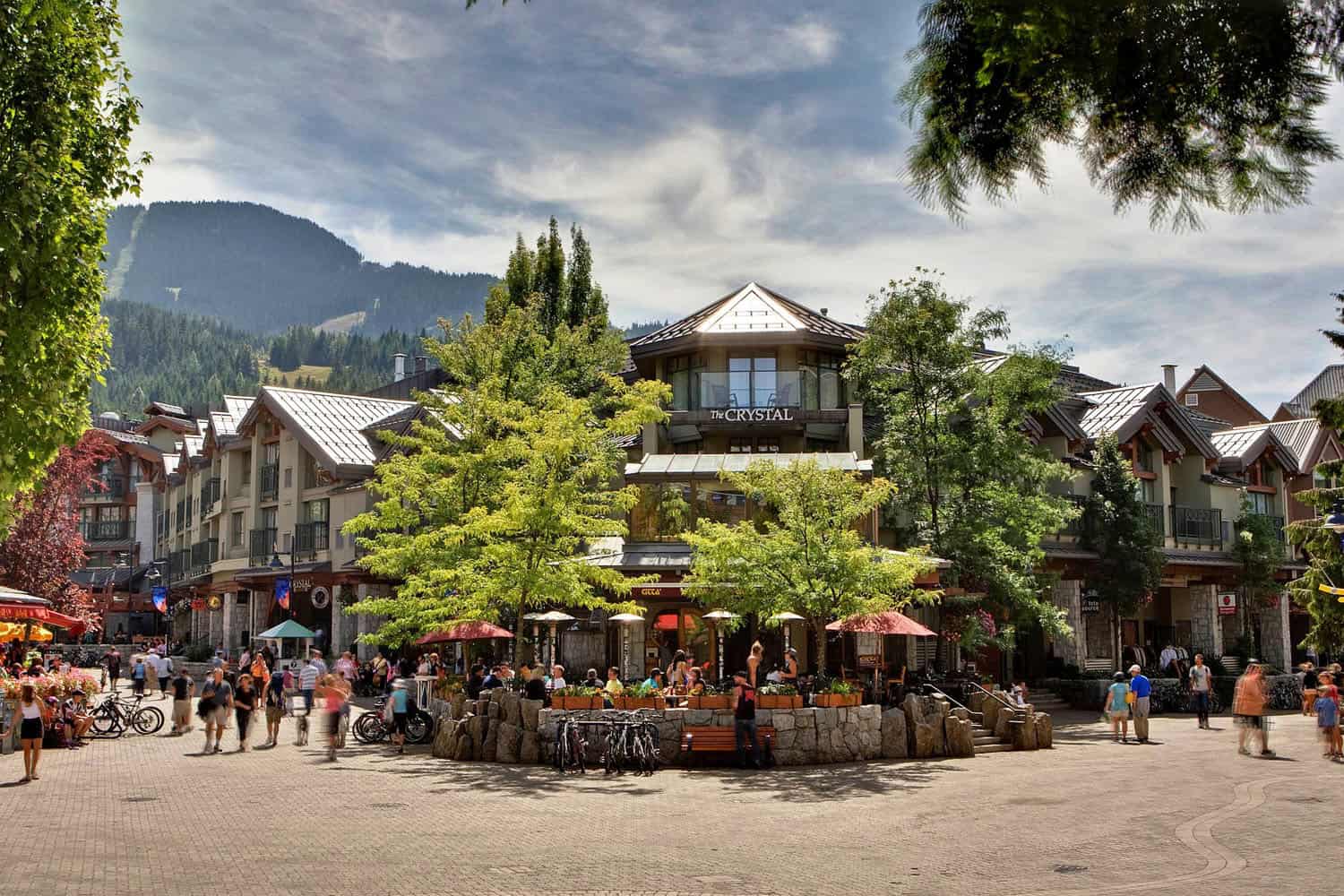 ---
Full Package: 
includes everything

terrain access, coaching, lift tickets, hotels, meals, airport transfers, all activities, video review
Coaching Only Package: 
includes everything except hotel, meals, some activities and transport

activities, transport and meals can be added as extras
Full Details:  Open a new tab here for our Dates and Rates page with the full details including discounts, extras, travel, cancelation insurance and more…

Get ready for your Best Summer Ever!