The Park Program
Terrain/Facilities:
• Largest, highest and most diverse summer ski terrain in North America with best snow conditions
• A progression of jumps and rails to suit all levels
• 2 giant on-snow airbags including a 150 foot long Progression landing bag
• off-hill trampolines
• a full Water Ramp facility
Coaching:
Without question we have the greatest line up of talented Park + Pipe coaches in the world, and it's no coincidence that many of these coaches were also once Momentum campers themselves. It's almost like a lifecycle – start out as a camper, go make your mark on the world and come back to coach the new generation! It's this relationship between the coaches and the campers that makes Momentum so successful. There is no faster way to learn a sport than by copying….the key is WHO you are copying! By simply being themselves, our coaches instil the belief which made them successful – that everyone can achieve their goals, no matter what level you aspire to!
• customized to your level in small groups, to teach you exactly the skills you want to learn
• one-on-one attention and in-depth video review every day
• work with a different pro each day with exposure to all our great coaches to maximize your learning
• sport psych session to help you optimize your performance
• video footage from the week available for download after the camp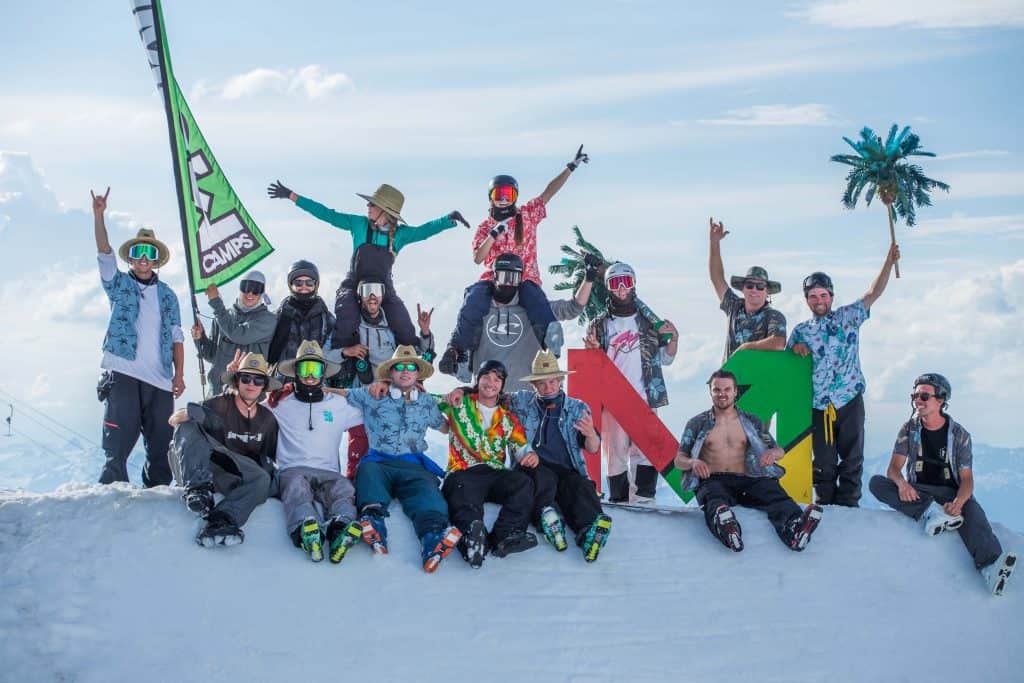 Who is it For:
We have both Youth and Adult sessions available. Open to all levels of freestyle skiers from those just learning their first 180's to those gunning for the Olympics. We work in small groups at your level and our park is designed with progression in mind from beginner features with small 5′ table tops, tube rails and boxes to our more burly 40′ double kink rails, S Rails and jumps up to 70′.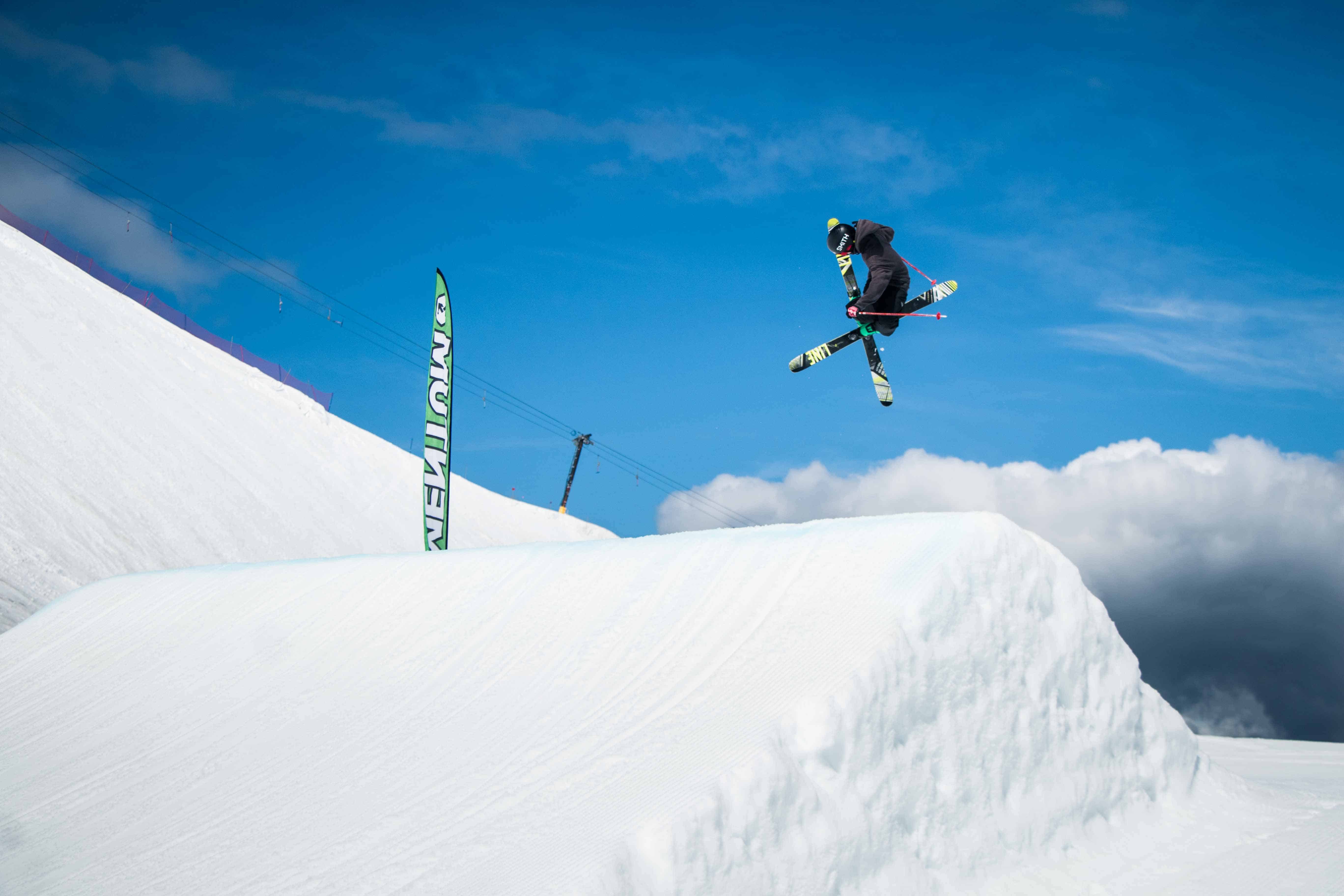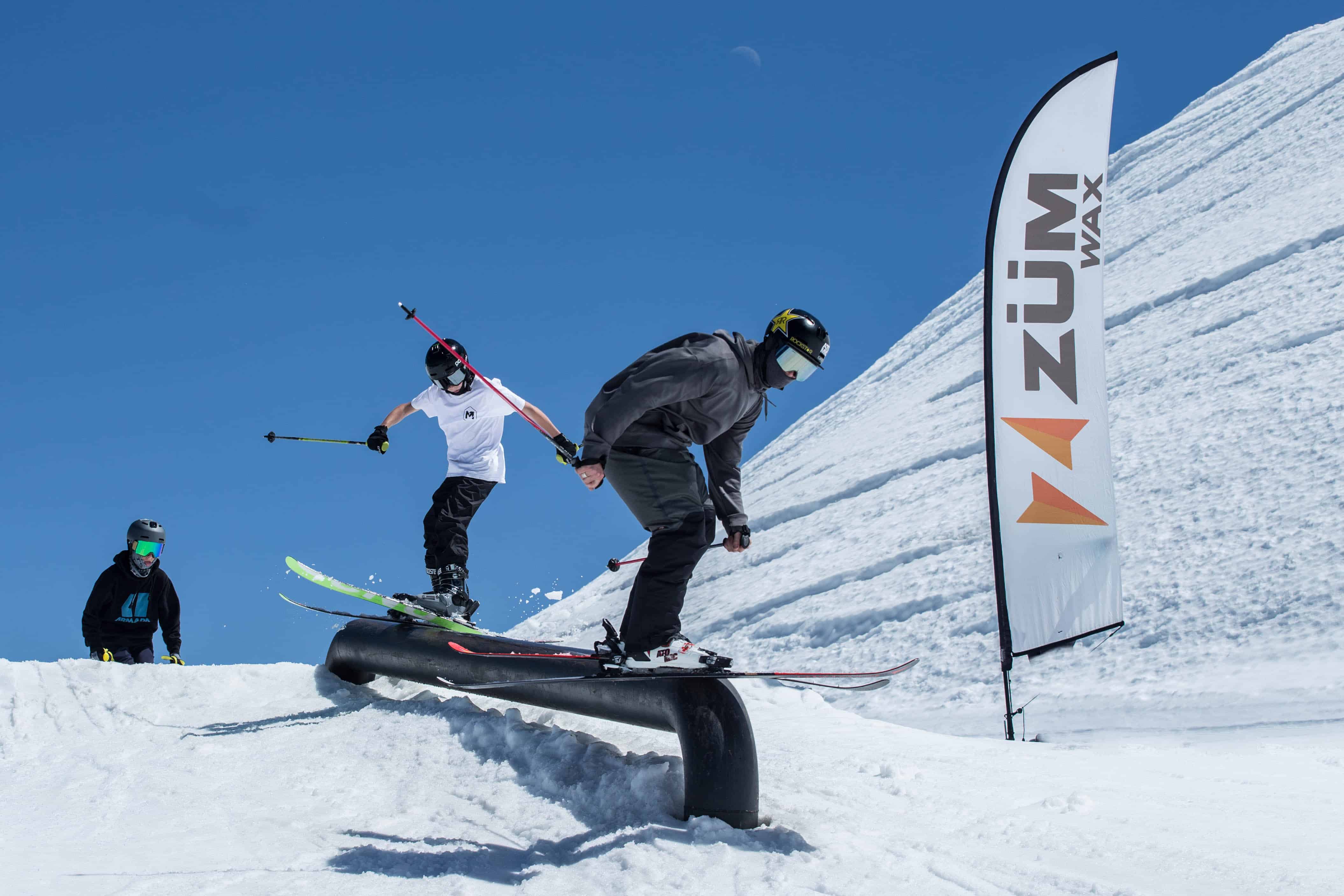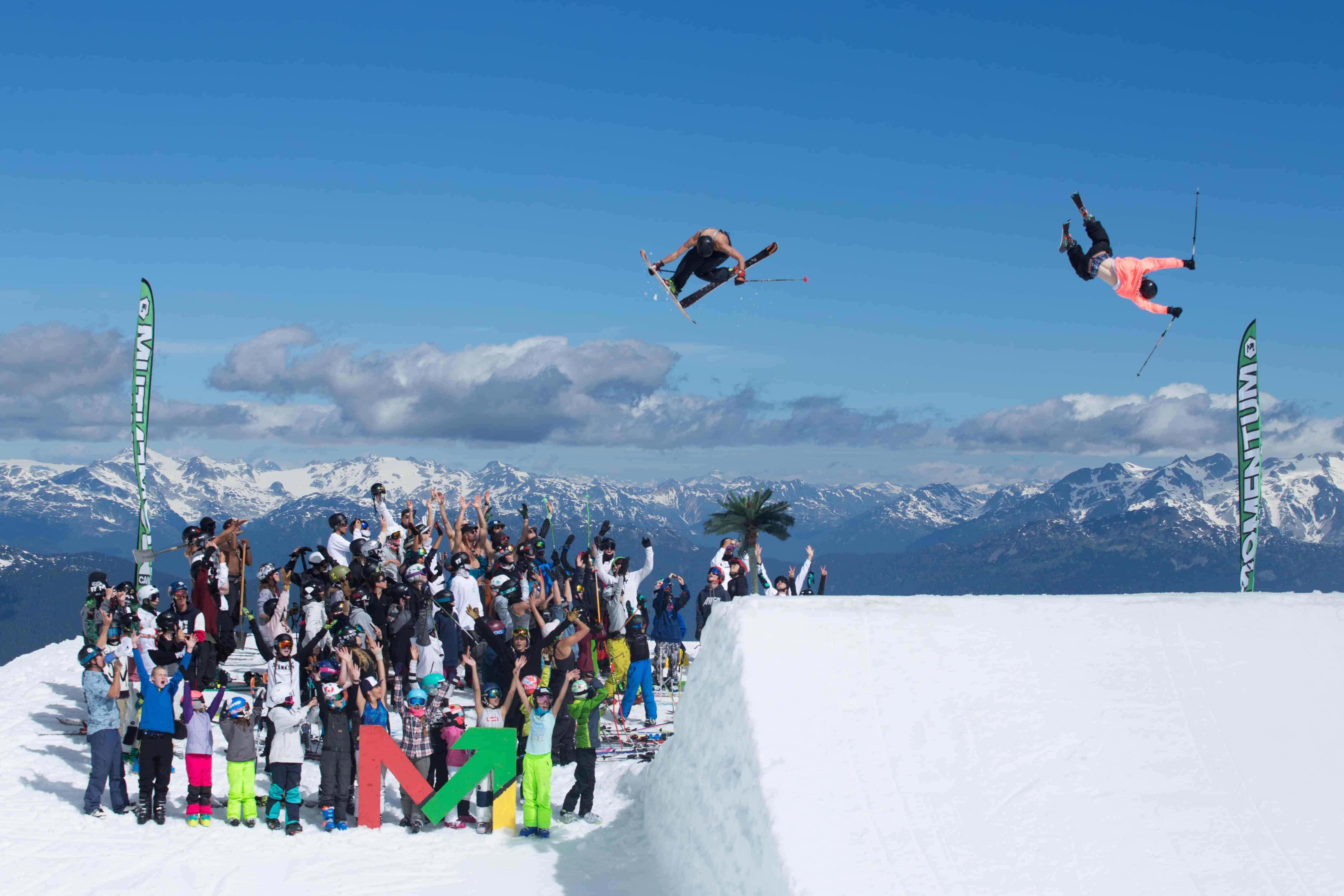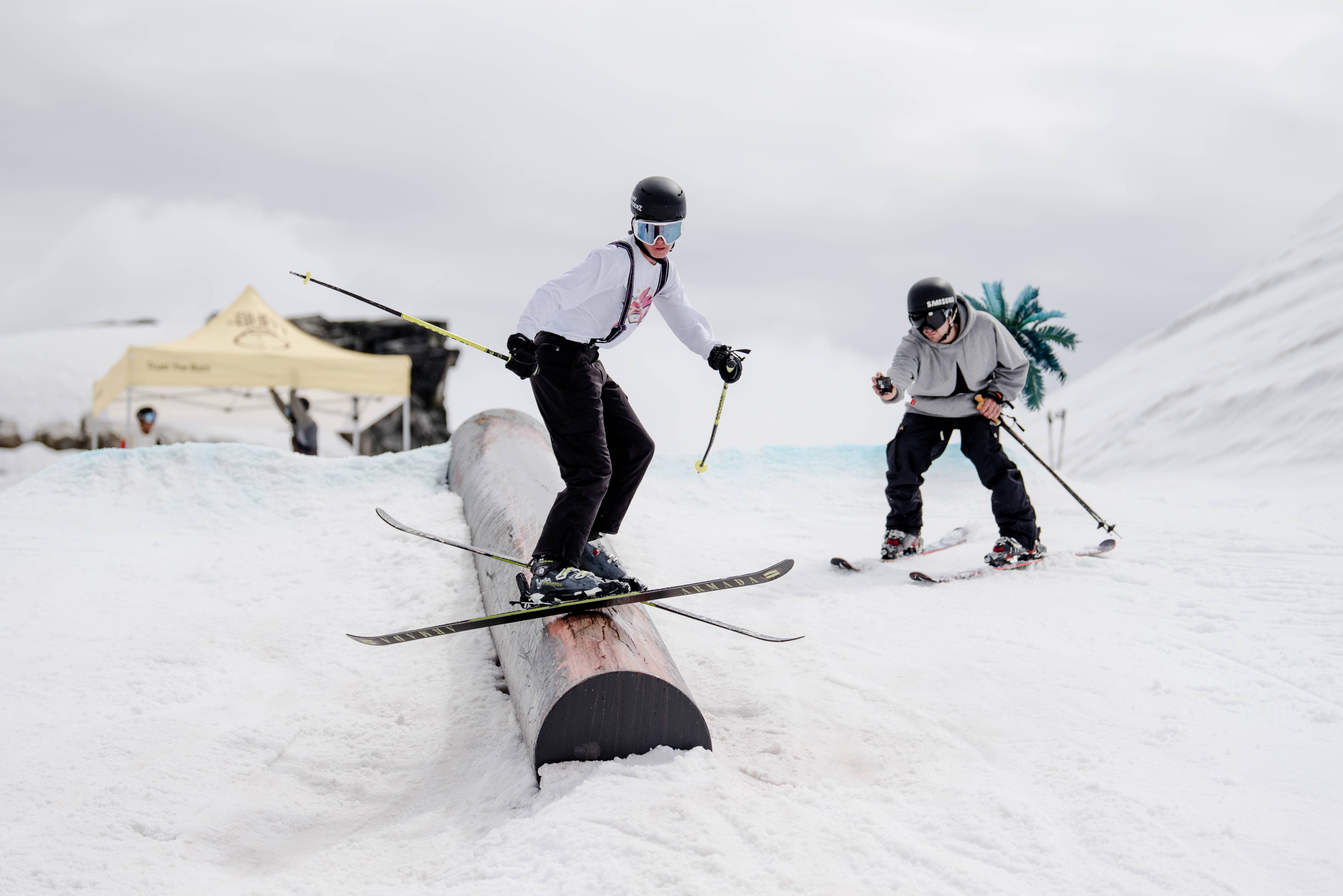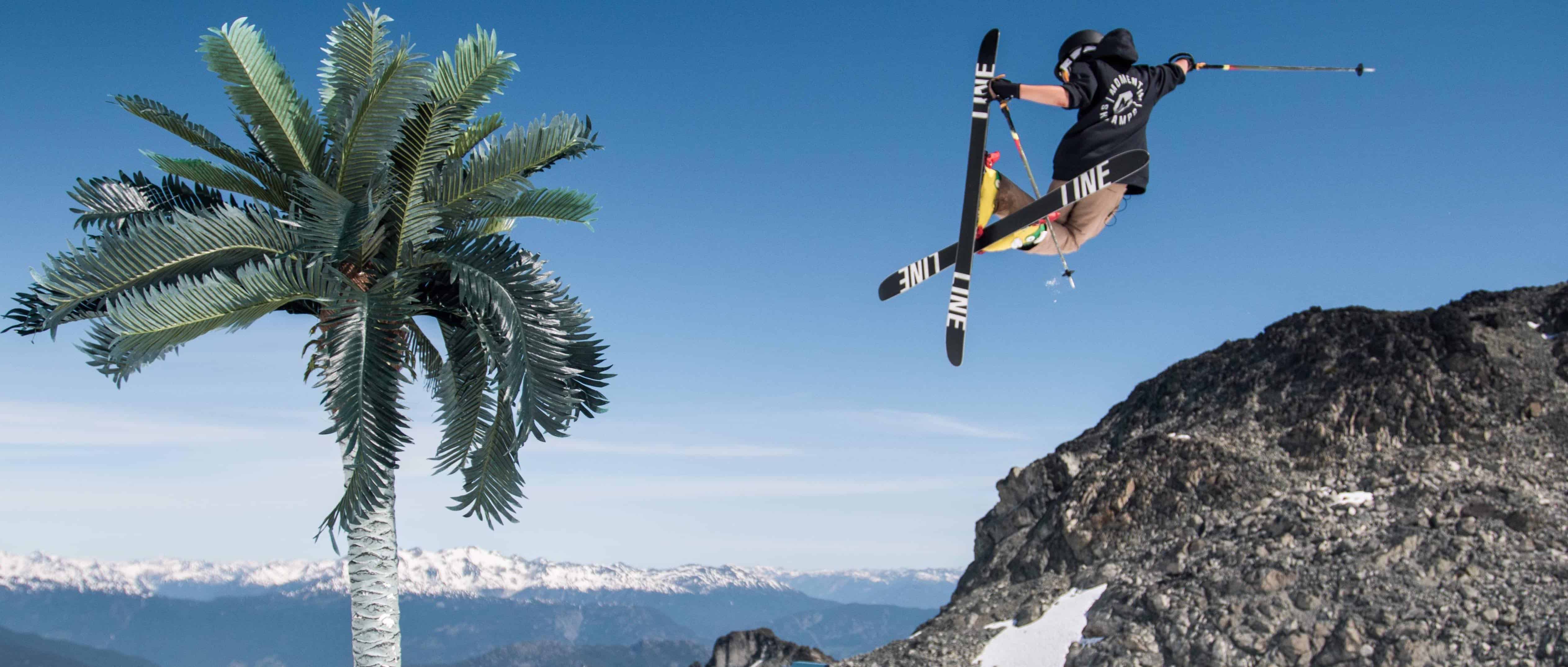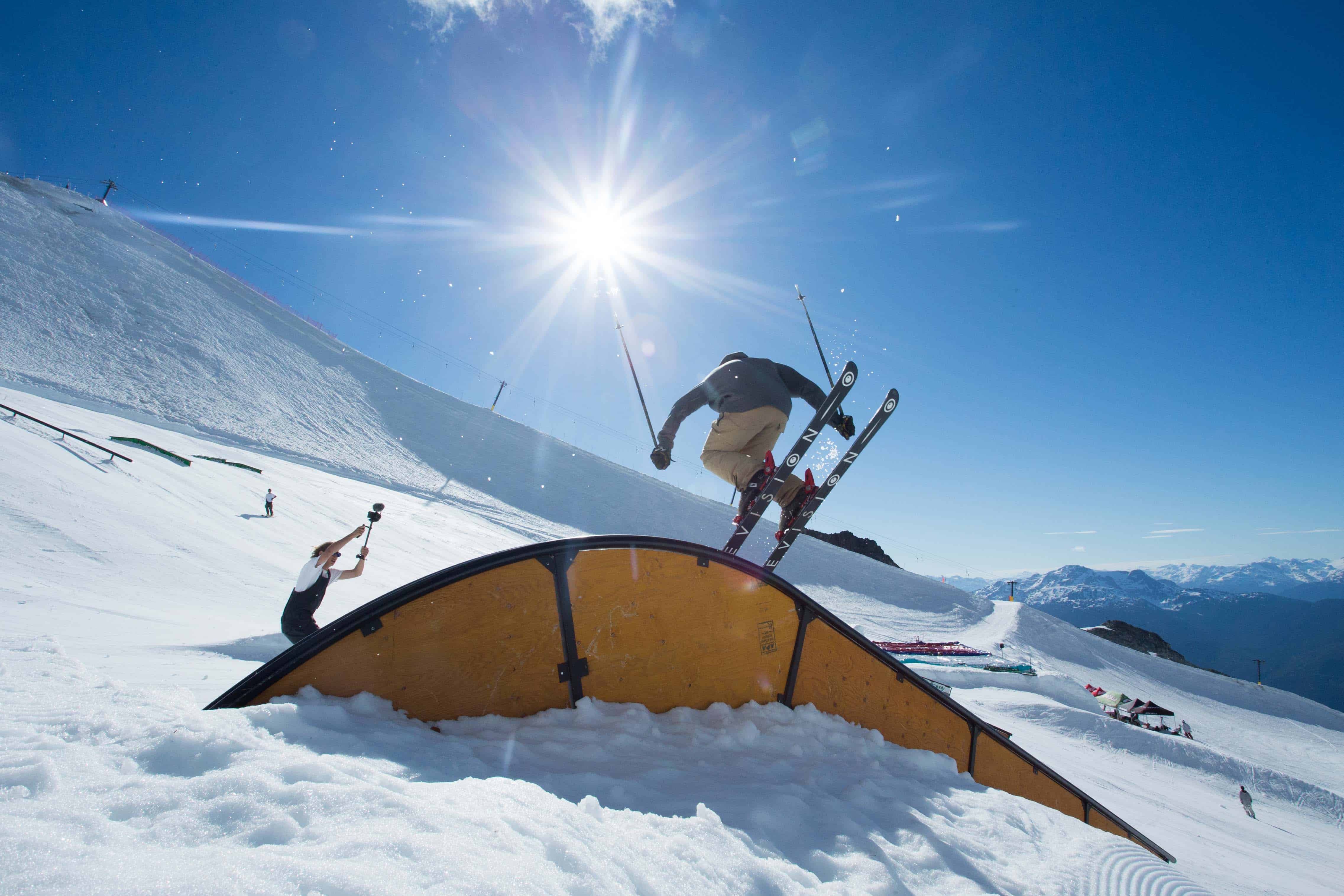 Full Package or Ski-Only Package
• Full Package – includes everything: terrain access, coaching, lift tickets, hotel, meals, airport transfers, all activities, video review.
• Ski-Only Package –  includes terrain access, coaching, lift tickets, video review.  (Activities + Meals can be added)
Girls Week, Session 5, July 9-16, 2019 (Boys also attend Session 5 in the regular youth camp)
Girls Week will be back again this year, along with the 'Spirit of Sarah' Scholarship. Sarah Burke was instrumental in getting this program off the ground and she will continue to inspire up and coming young female skiers as her legacy is forever remembered.  Our  Girls Week coaches in the past have included many of the world's top skiers such as Olympic Gold medalist Dara Howell, Bronze medalist Kim Lamarre, Olympians and X-Games Champions Roz G, Keltie Hansen, Anna Segal, Yuki Tsubota and more….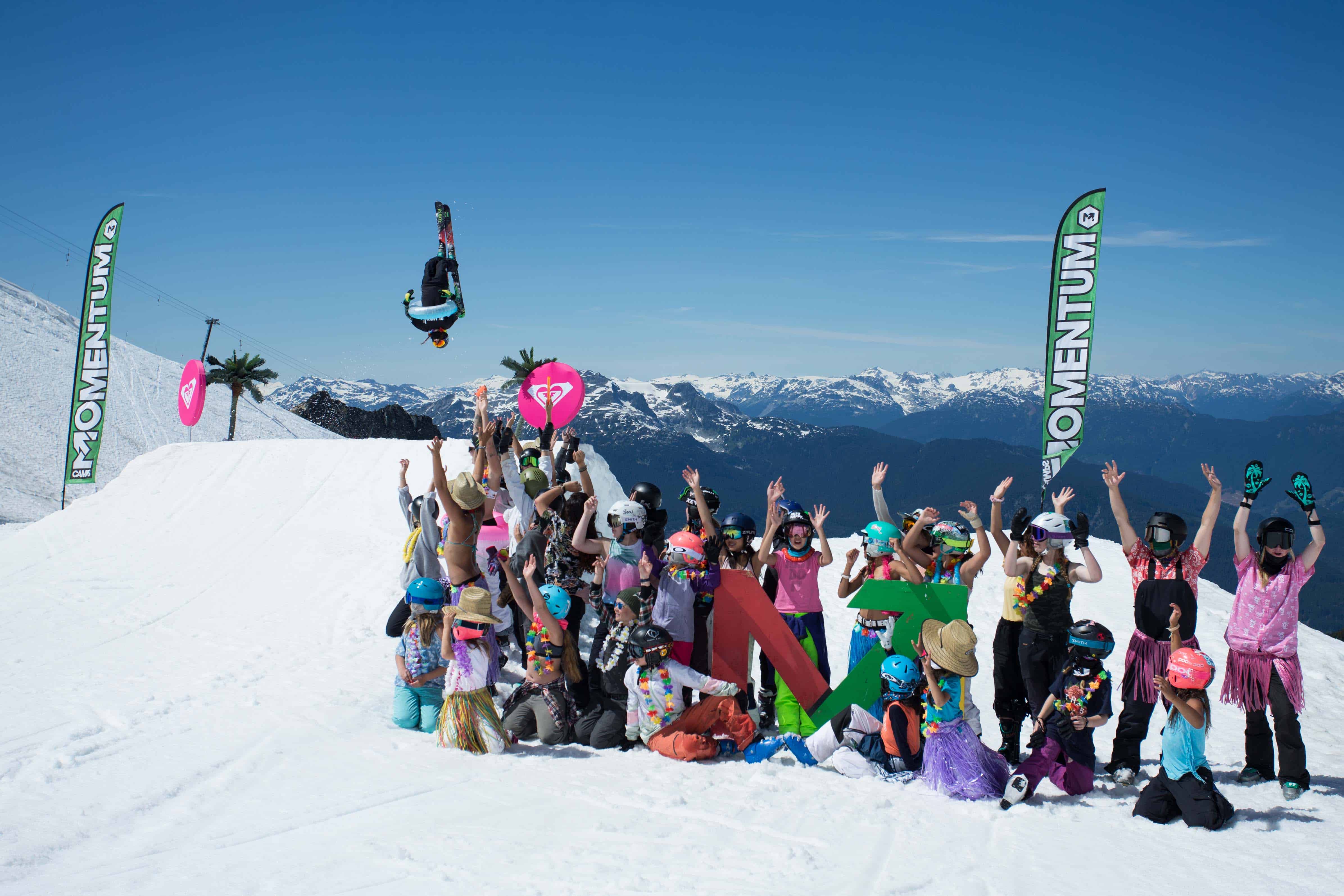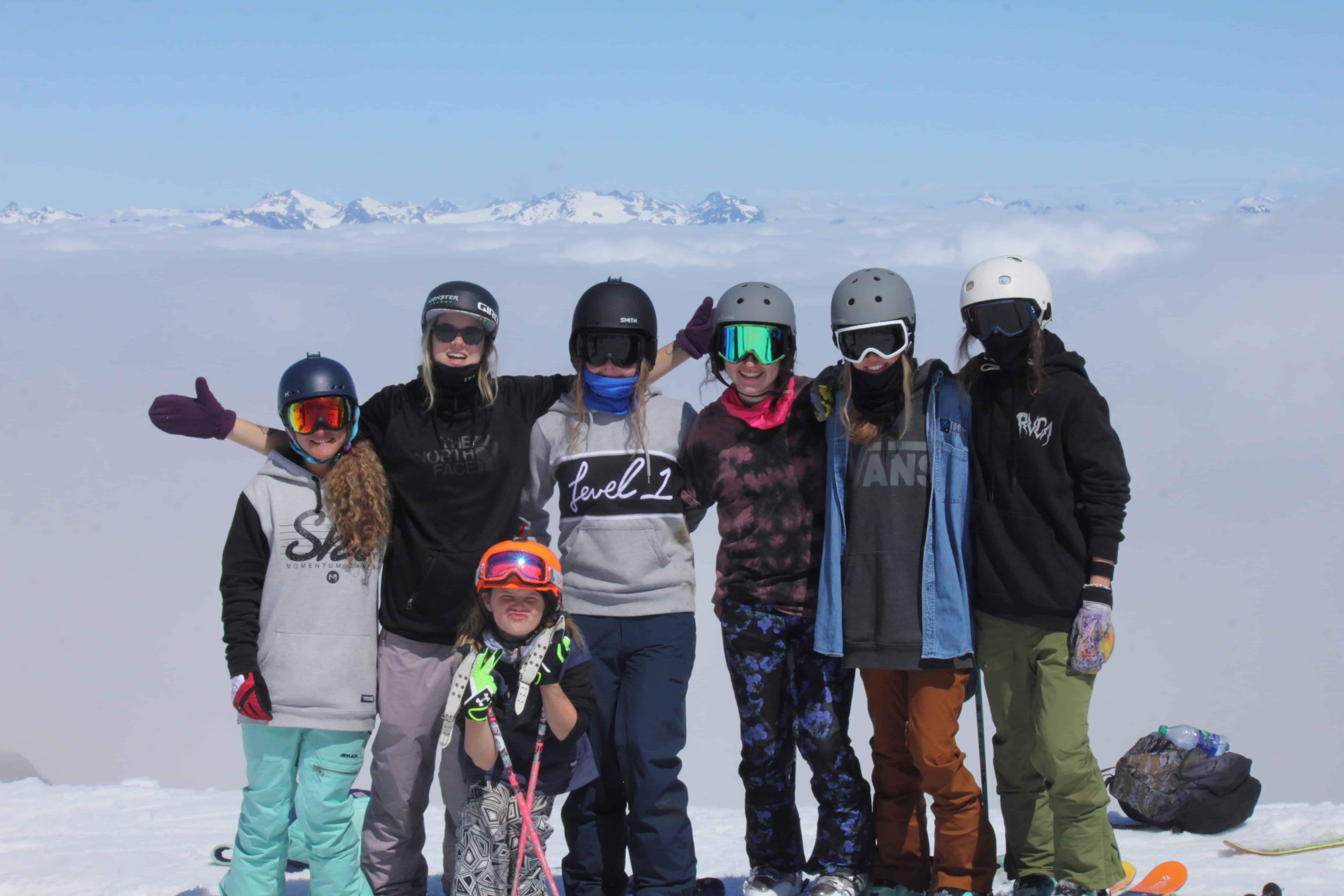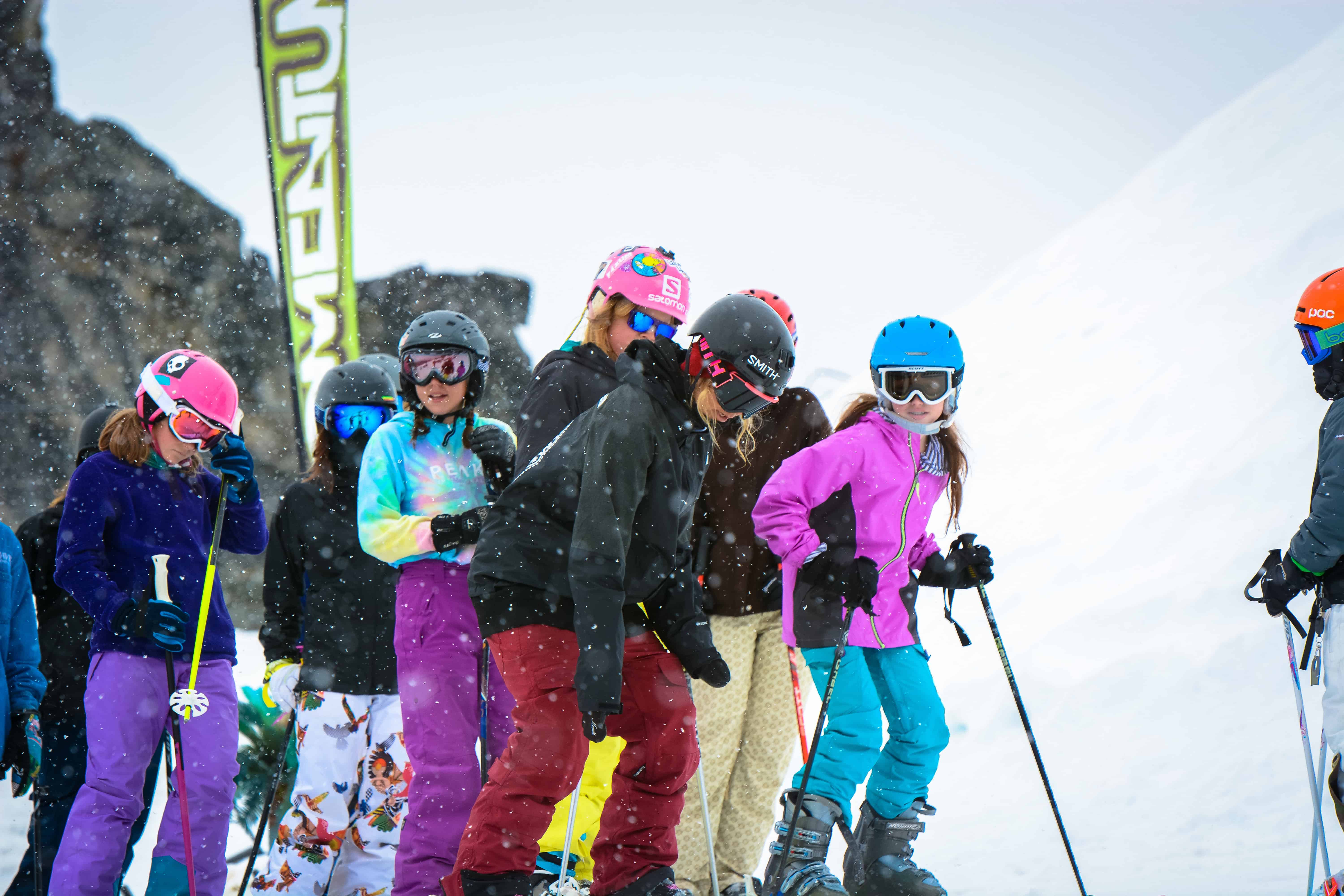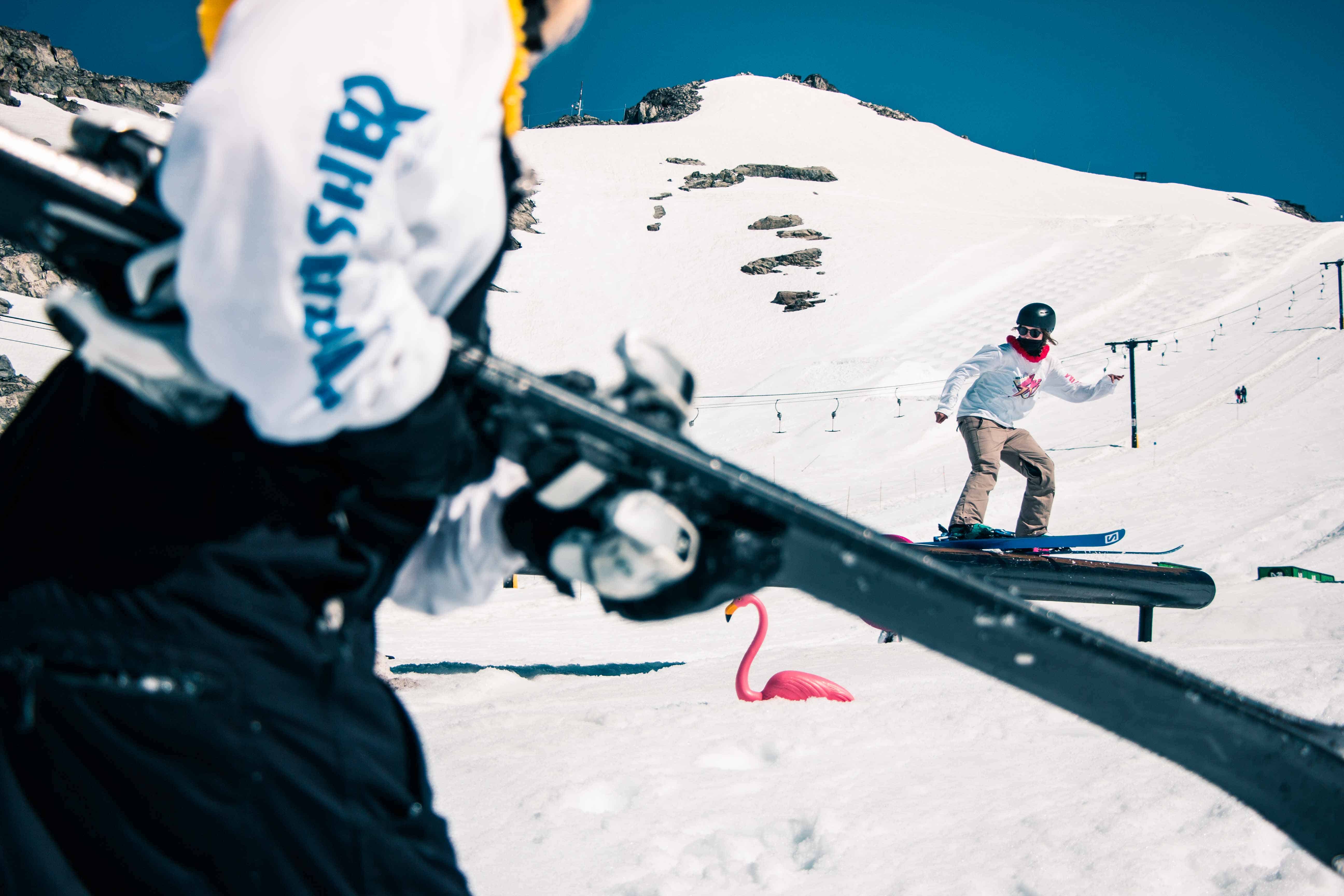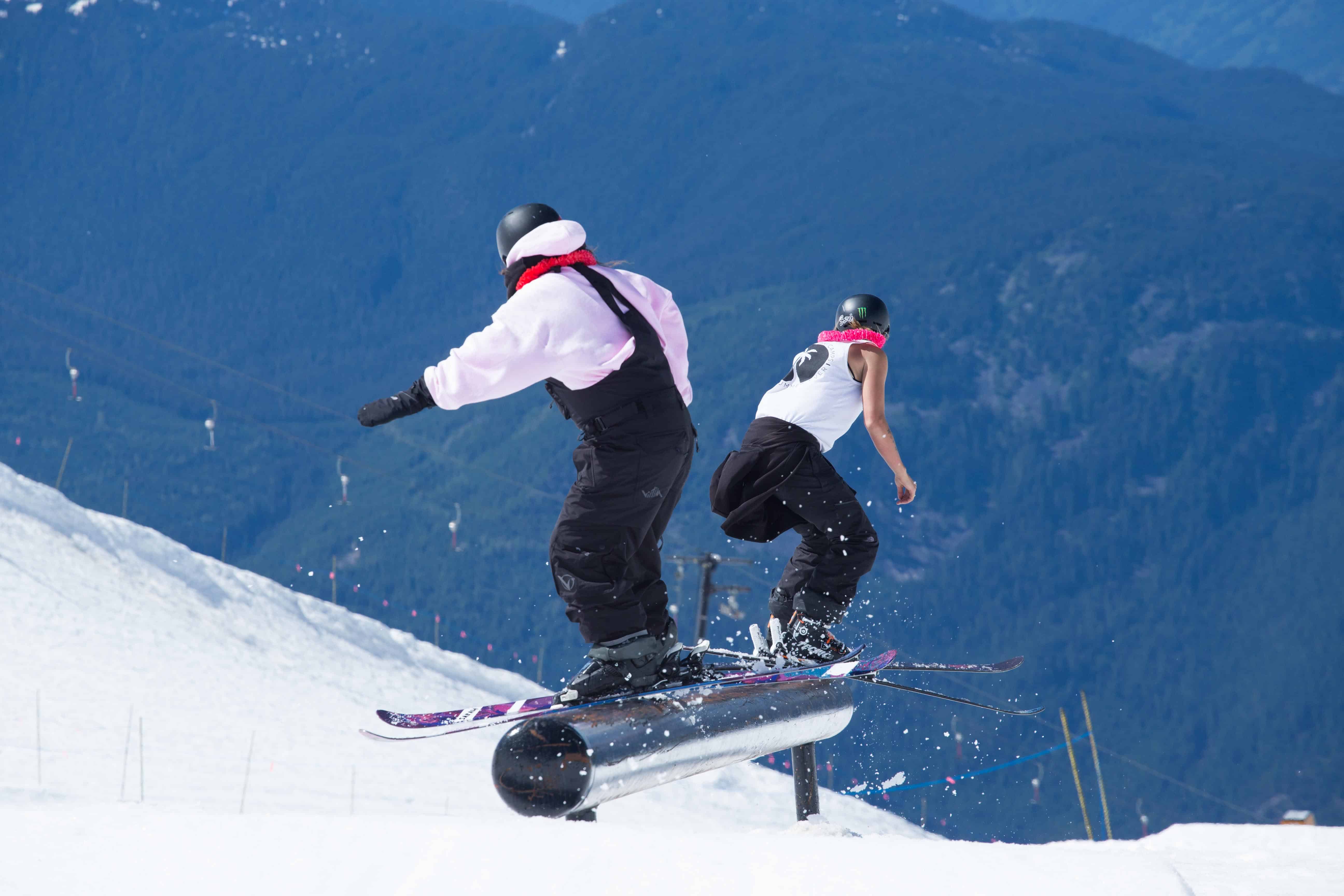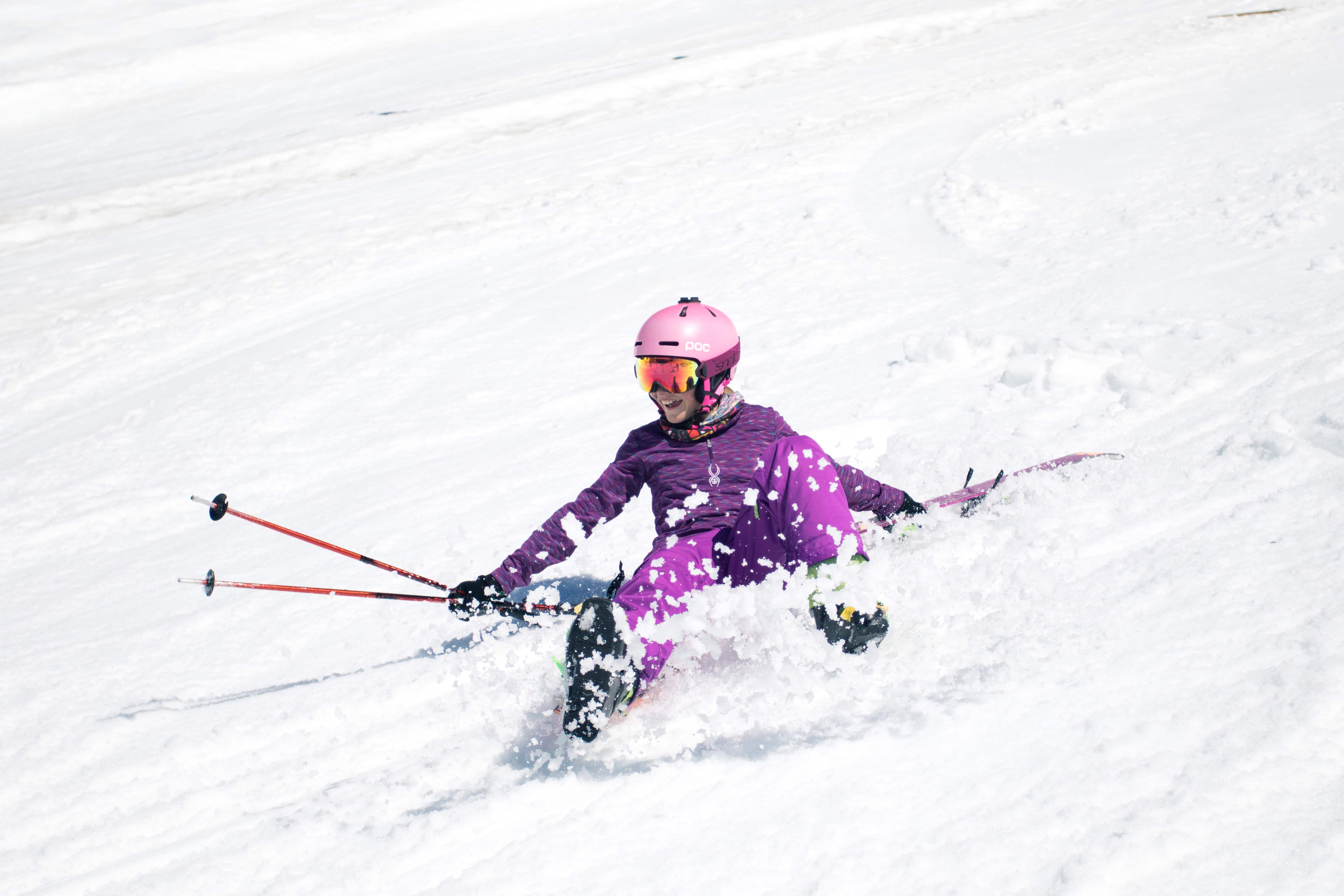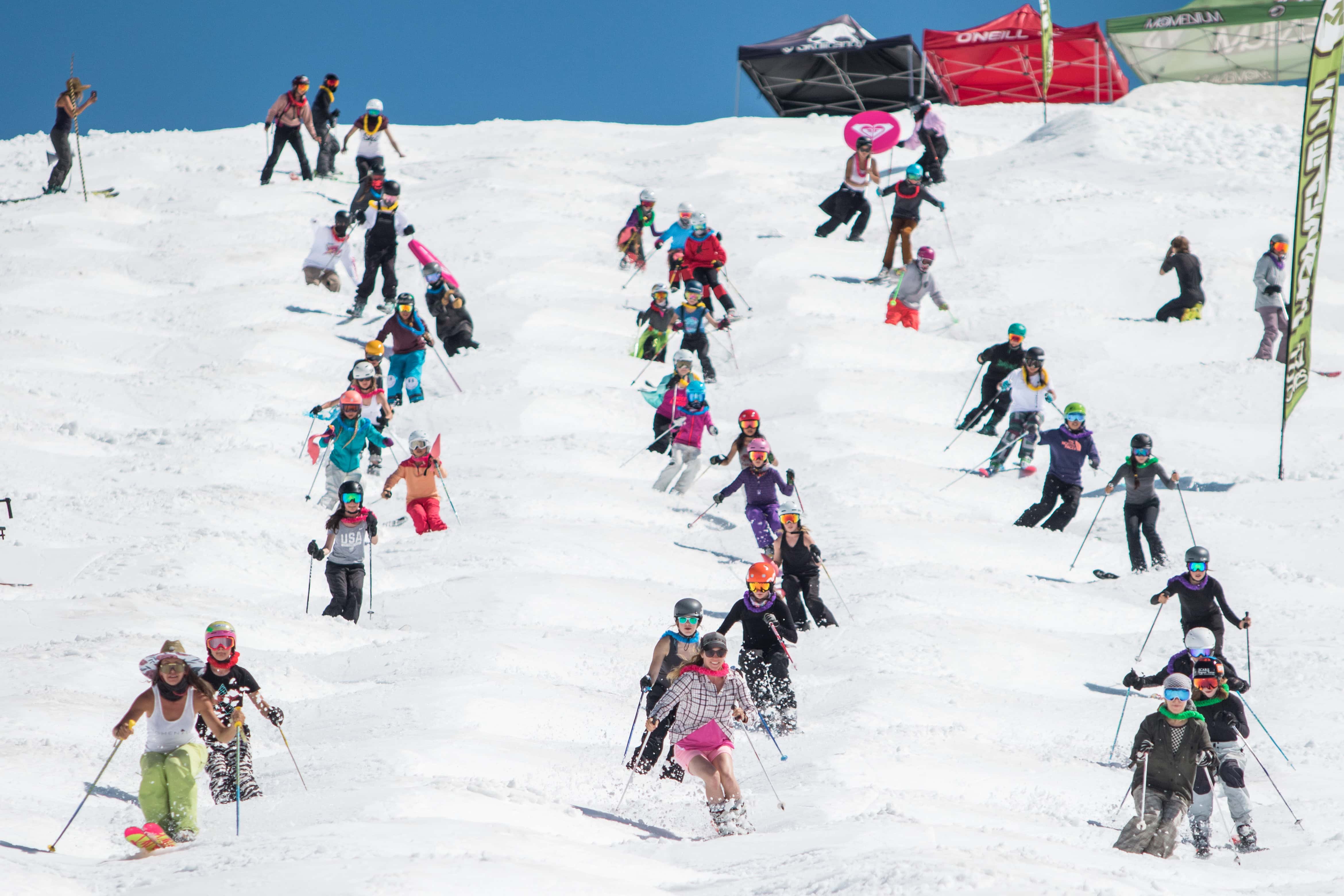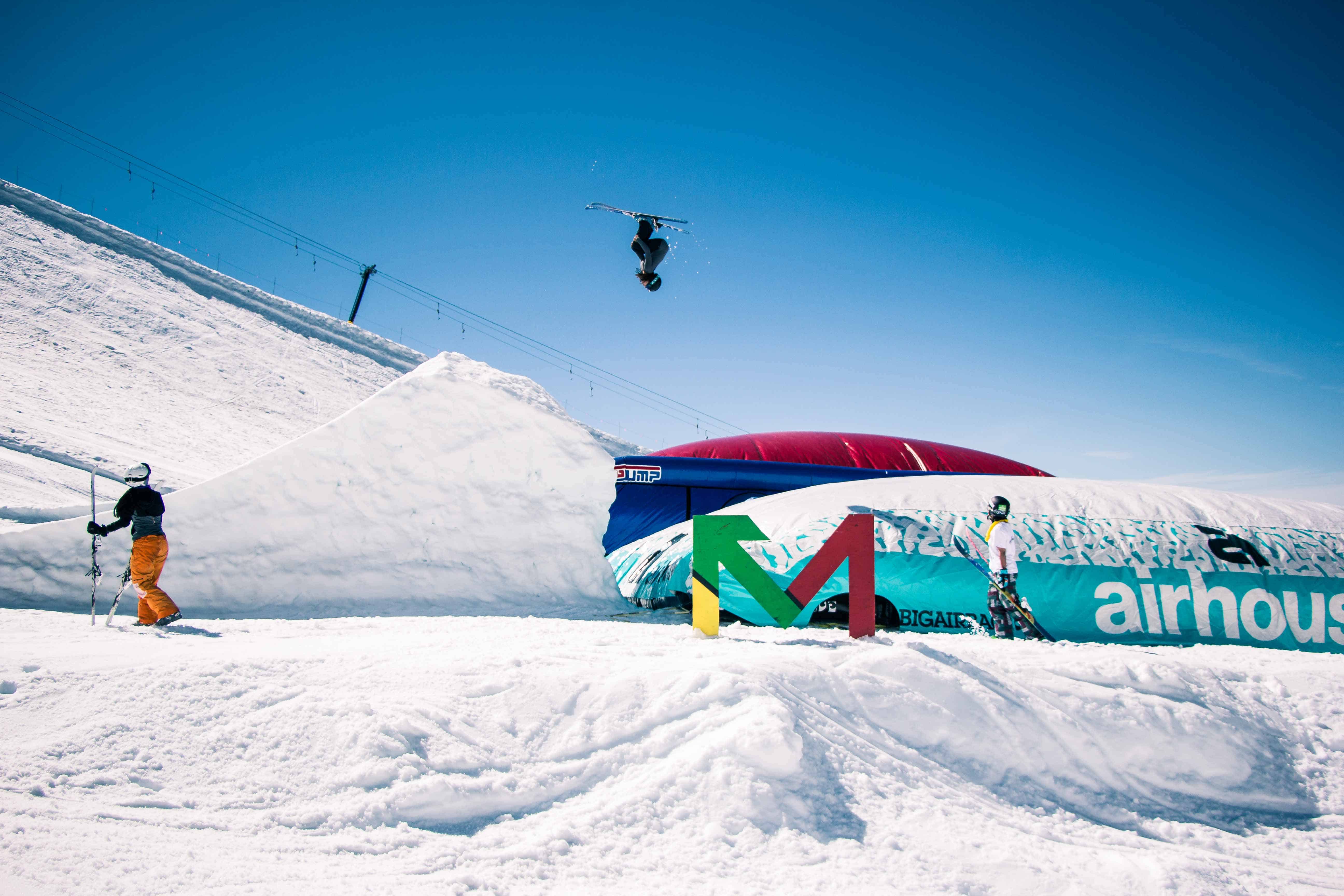 Team Programs
We also offer special Team Programs for those wanting to focus on high performance either with their own coaches or with Momentum's star coaches.  Contact us for details.
Get ready for your Best Summer Ever!