Summer 2020 – Now Open for applications!
In partnership with the Sarah Burke Foundation, Momentum offers the 'Spirit of Sarah Scholarship', to honour and remember our much loved camper, long time coach and friend Sarah Burke. One Free Full Package Summer Camp is awarded to a female skier, who best embodies some or all of Sarah's very special strengths and characteristics.
One of the causes dear to Sarah's heart was encouraging young girls to follow their dreams and believe in their skiing abilities. Sarah played a big part in getting our 'Girls Week' off the ground and inspired so many young women through her incredible skiing talent, but more importantly through her special personality, which showed modesty, kindness and a wonderfully positive approach to life.
To learn more about Sarah's incredible legacy please visit our tribute page and read the many stories from campers whom she inspired over the years.
Previous winners include:
14 year old Kirsty Muir from Scotland
16 year old Megan Oldham from Ontario
16 year old Emma Stevens from Nova Scotia
15 year old Carly Lavieille from Ontario
13 year old Elena Gaskell from Silverstar, BC
12 year old Maya Mikkelsen from Vancouver, Canada
13 year old Bella Bacon from Ellicotville, NY
All of whom enjoyed an amazing week of training and inspiration from some of the top female freestyle skiers in the world.
---
How to apply:
Create a short video presentation (no longer than 3 minutes), showing why you deserve to be awarded the camp. Upload to Vimeo or Youtube and email the link to info@momentumcamps.com with the subject "Spirit Of Sarah Scholarship"
The presentation could include an interview with yourself and your references such as your coaches, teachers or anyone else you feel could be persuasive in helping you win the scholarship.
It could include action footage of skiing or other sports, be wildly creative, fun and funny or simple and straightforward, use graphics or voiceover…etc –  the choice is yours!
Critical dates
Deadline for 2020 submissions will be May 31st.
Winner will be announced June 15th, 2020
Winner receives:
The scholarship includes one Full Package Camp to any 2020 Youth Session, although ideally you will want to attend our Special Girls Week in Session 5, July 12-20th. We know times are tough right now and if camps cannot operate this year due to Covid-19 the winner will come in 2021!
---
Check out this inspirational documentary about Sarah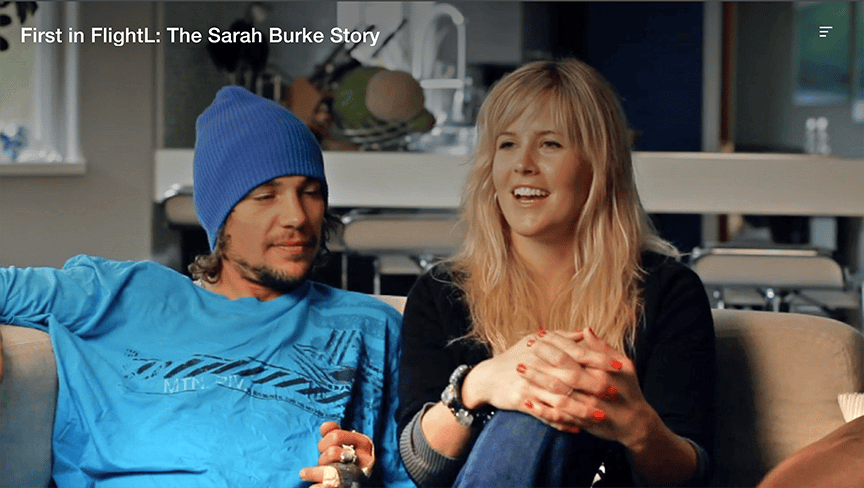 ---
 
---