Our private summer park is located on the highest part of the glacier, offering the best snow conditions and the largest, most diverse terrain park, including a variety of rails &  jumps to suit all levels, two giant airbags, mogul course and a private T-Bar located right alongside our lane, guaranteeing you the fastest lap times and the most mileage!
If snow conditions permit we will build a 22 foot Halfpipe or alternatively offer a 22 foot spine to airbag single hit jump used very effectively by national halfpipe teams.
Huge Private Terrain!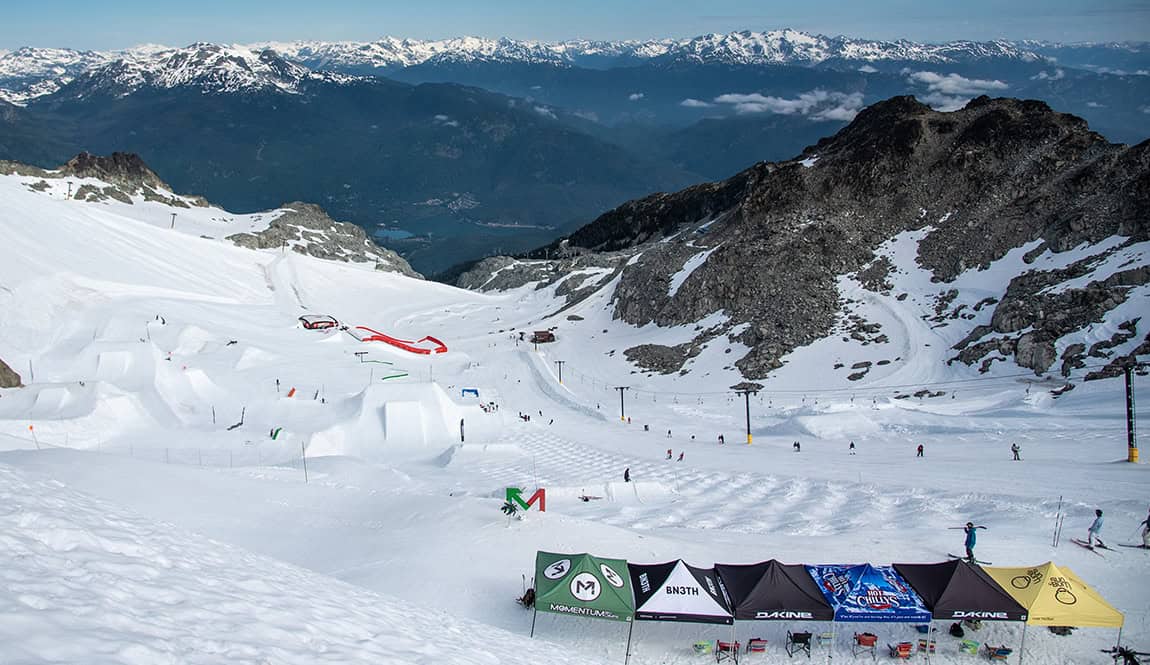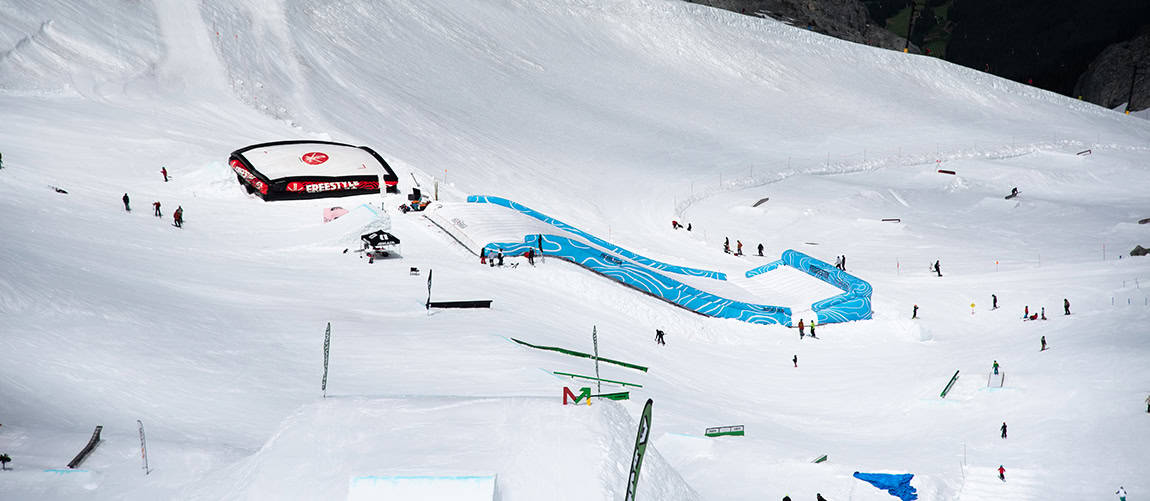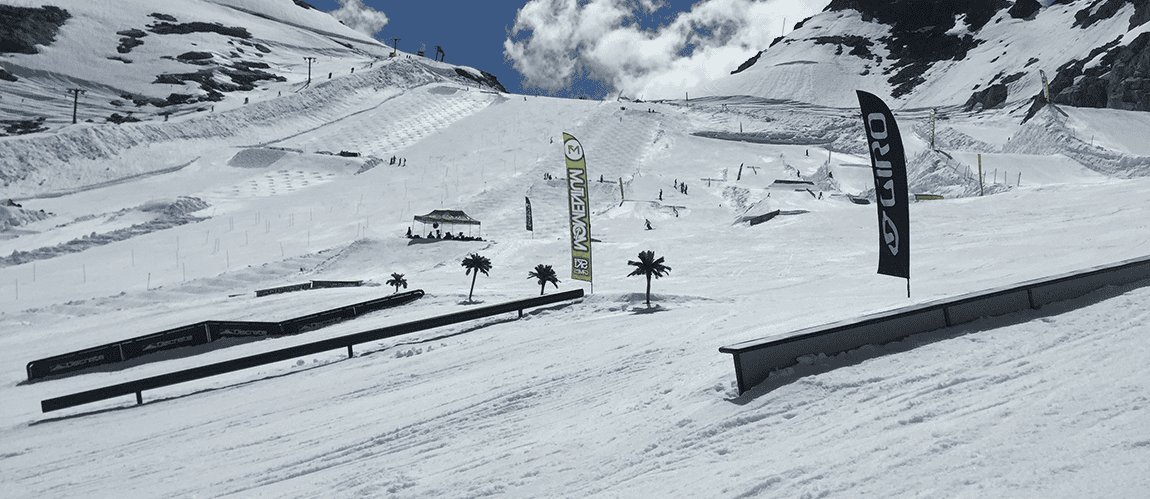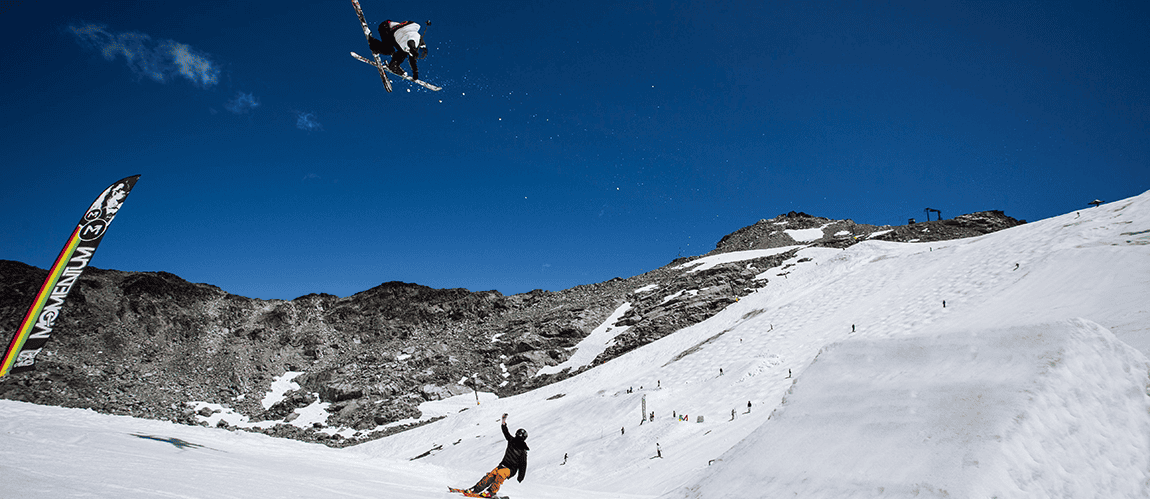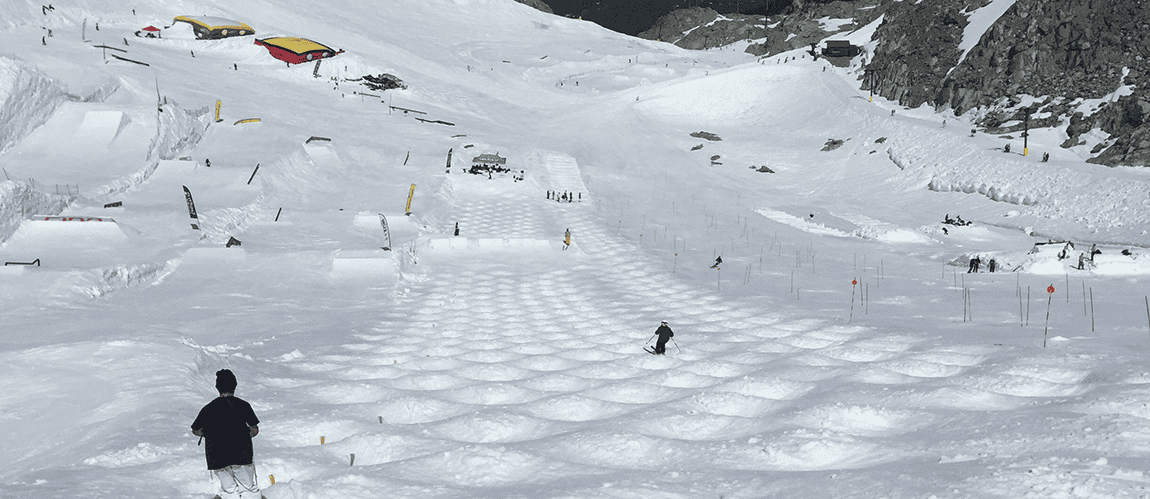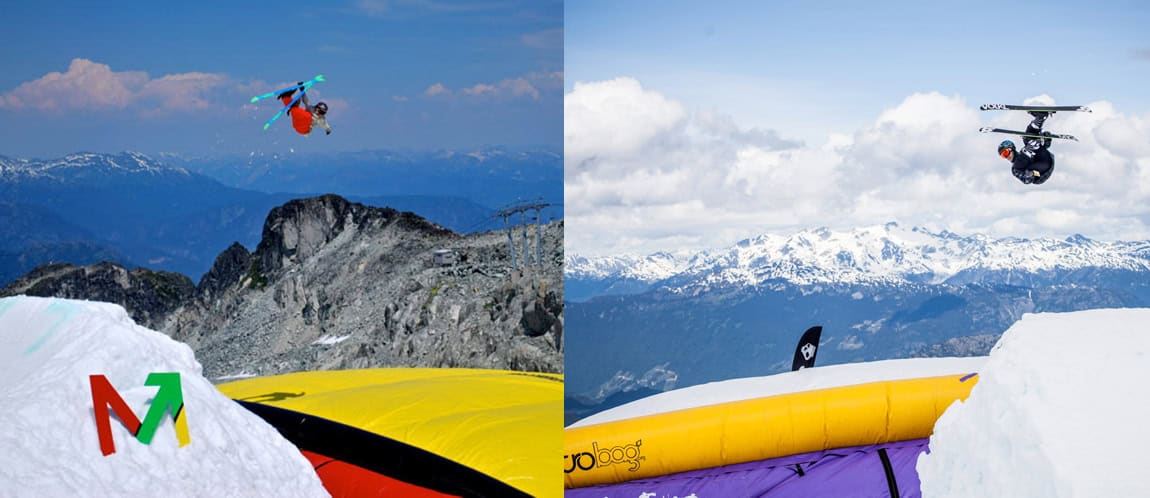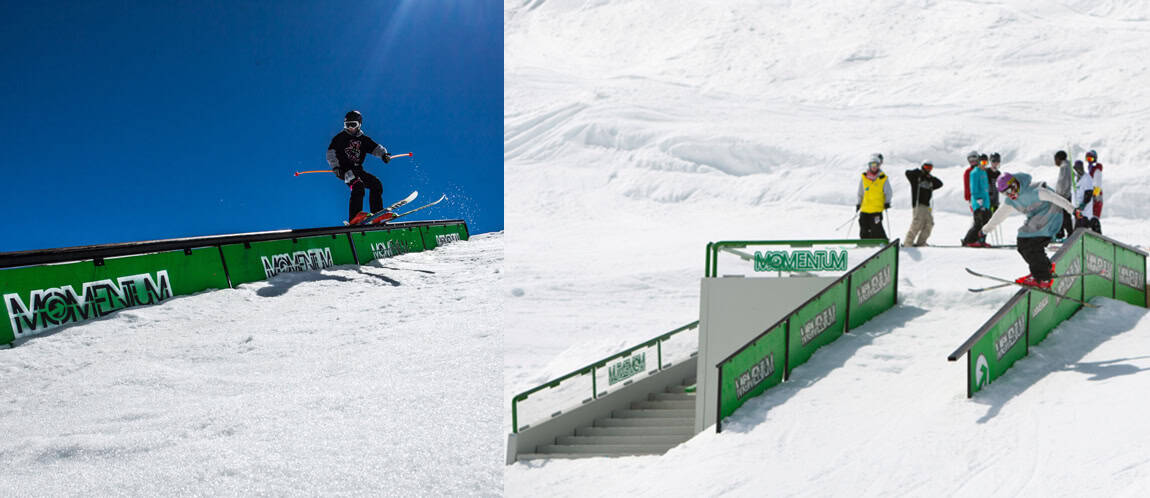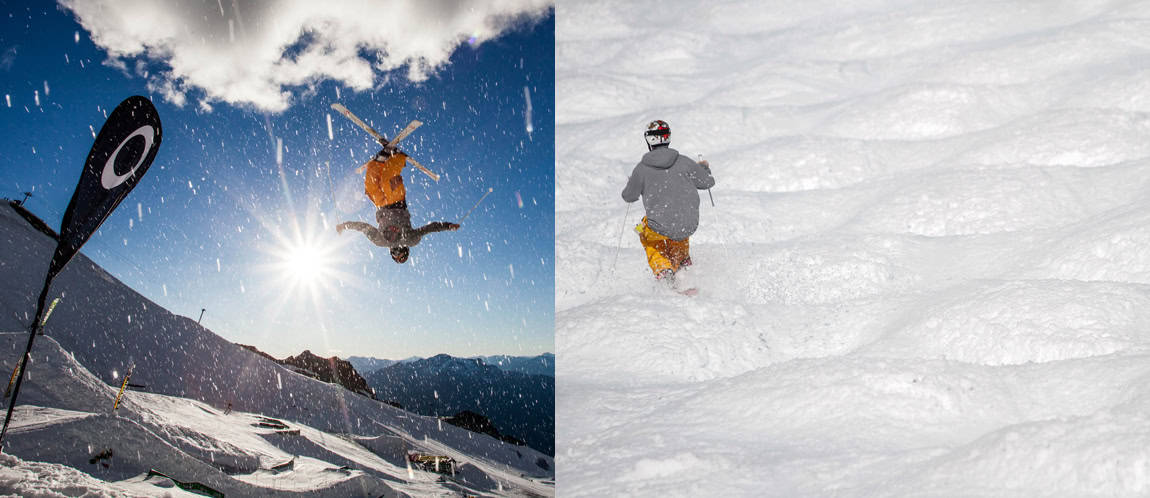 Take a Ride through the park.