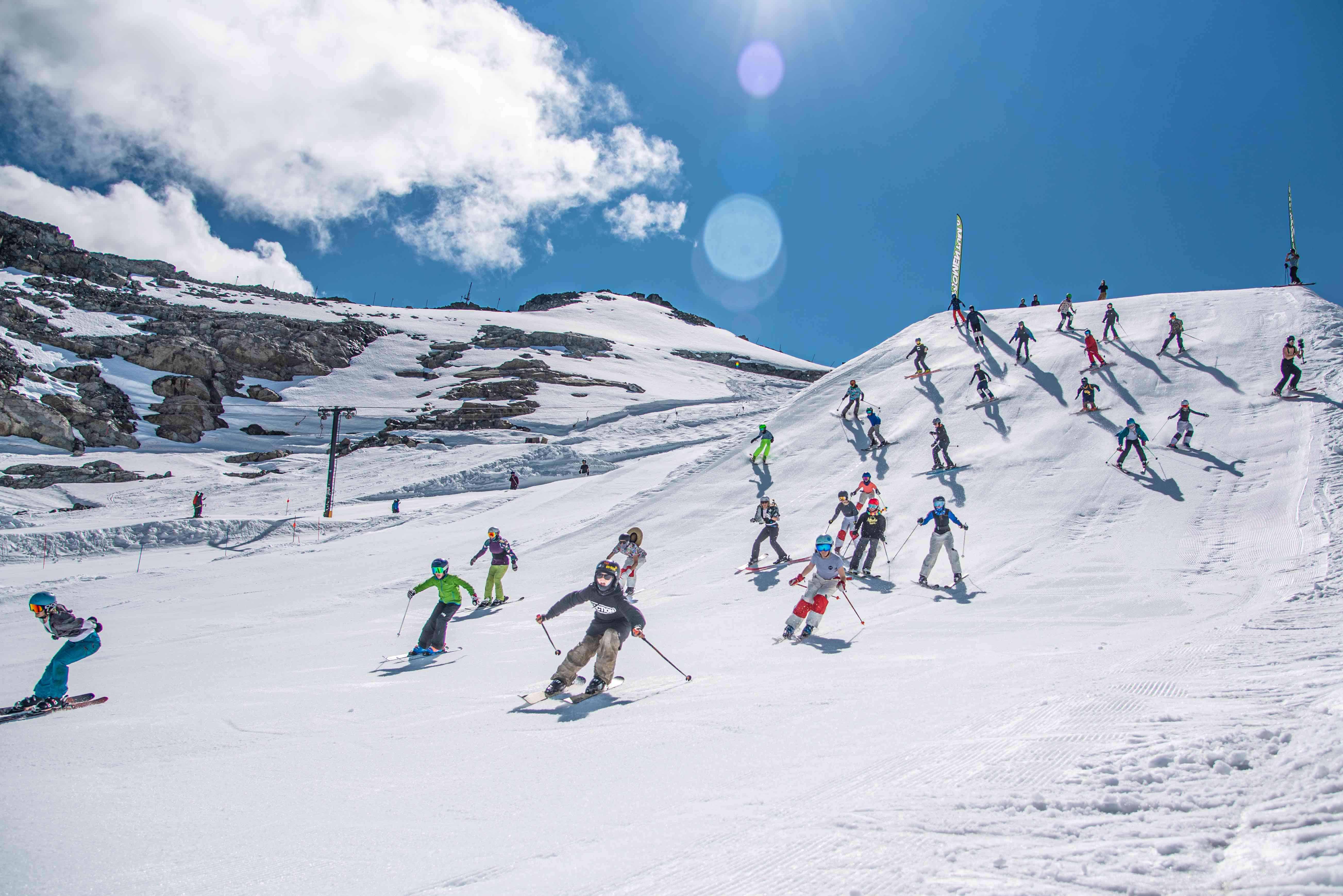 Session 3 Recap
All photos by Meghan Lahatte and Sam Rainer.
Session 3 was our biggest session for 2019. We not only had Park and Mogul skiing, but also added Big Mountain and for the first time ever – snowboarding for core campers. We were excited to have pro snowboarders, Mikey Ciccarelli and Jody Wachniak, leading this program and coaching a talented group snowboarders through the park all week.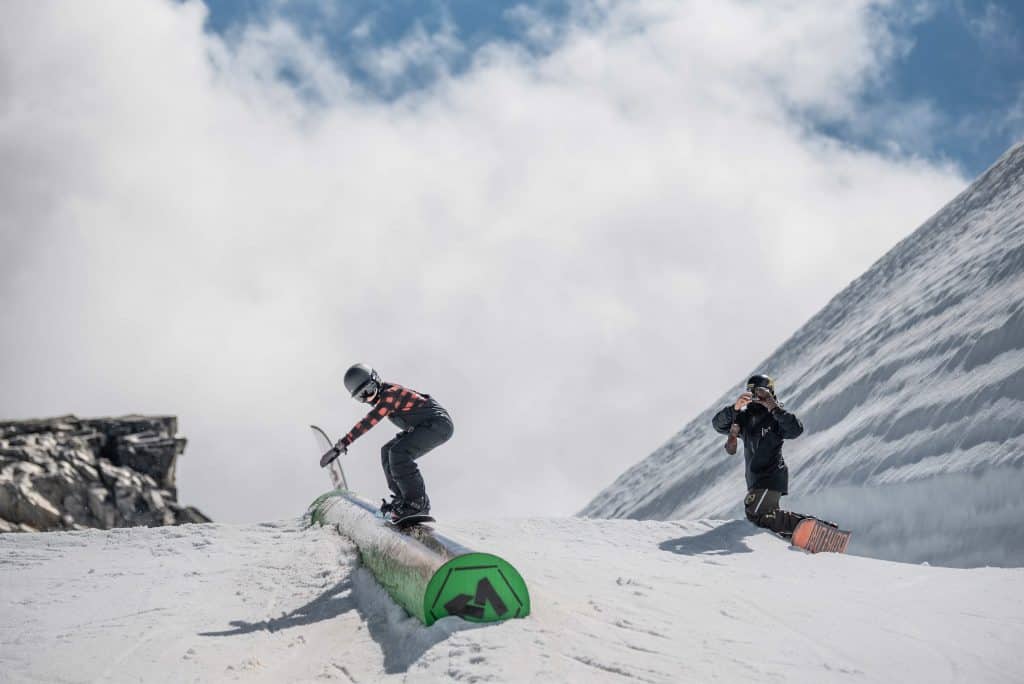 Our two Big Mountain coaches, Austin Ross and Cal Pettit, led their campers to the best summer snow stashes on offer. They also found airs throughout the park and worked on backflips and 360s. When it came time for the serious stuff they teamed up with ACMG guide, Brett Mentor from Altus Mountain Guides, to study backcountry safety and snow science with their groups, to prepare them for a winter of freeride skiing.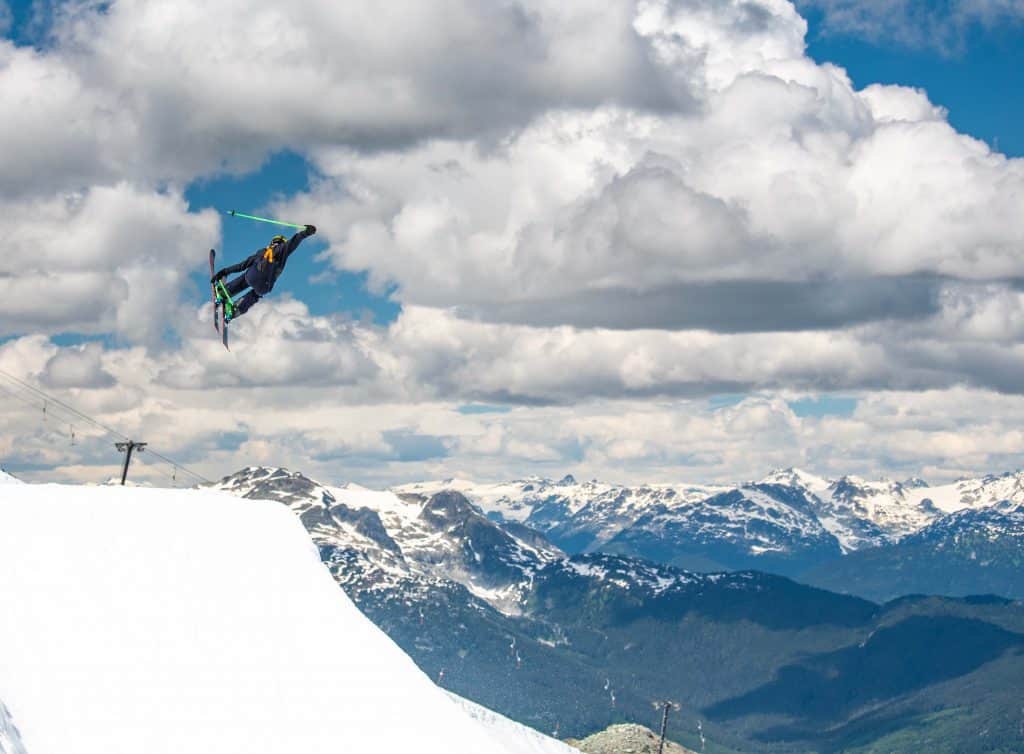 As a Giro sponsored skier, it was also Callum's role to take the lead in the Giro Goggle weekly Fox Chase. We secured a fox tail to Callum's behind, and let the campers loose! The camper to first grab the tale won a brand new pair of Giro goggles. We had more campers participate than expected….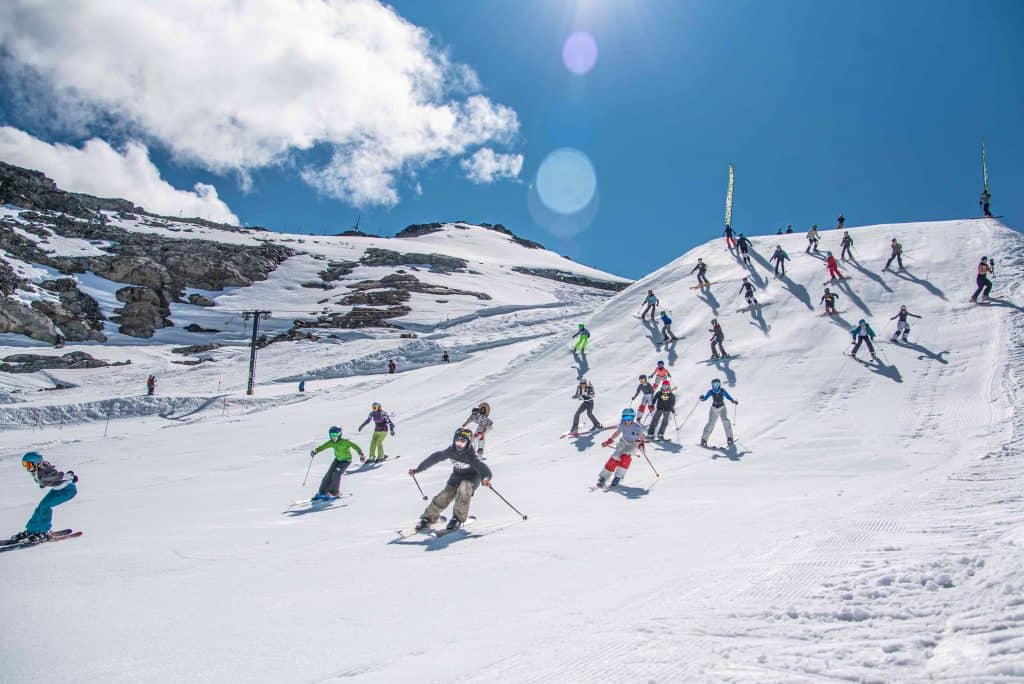 The Canadian Slopestyle team were in the Momentum lane for a second week, turning up the heat and dialling in new tricks for their upcoming winter competition season. As always, it was a pleasure to watch these guys and girls set new standards for what is possible on skis.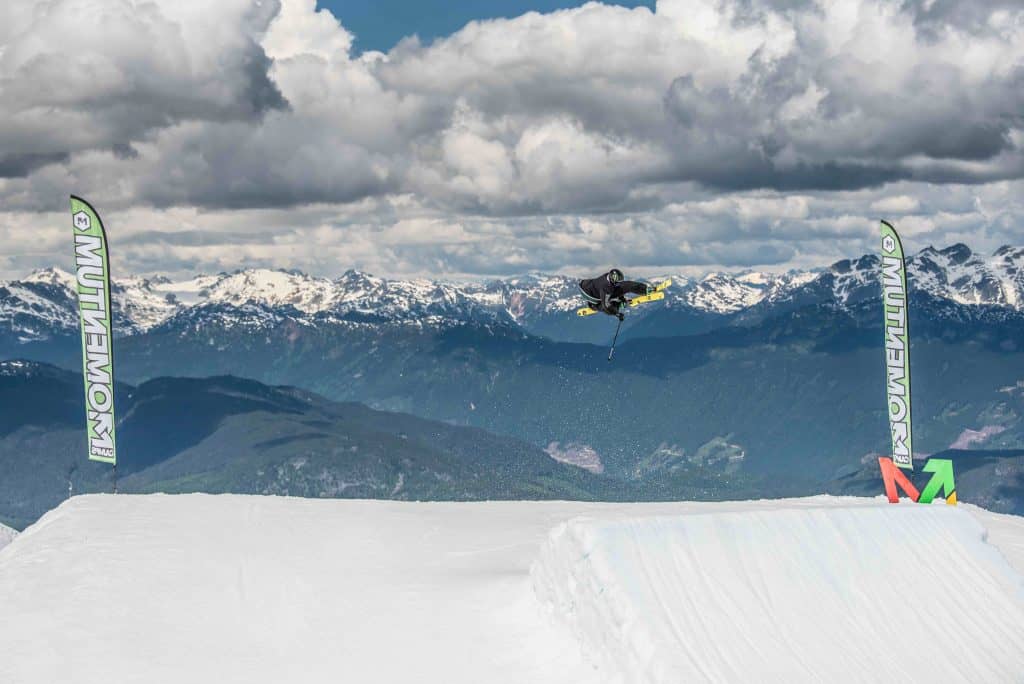 Afternoon activities kept everyone busy, with some choosing to keep the intensity high, with water ramps and trampoline sessions, while others kept it more chill with a park yoga session, led by Colby Stevenson and Luke Mageau.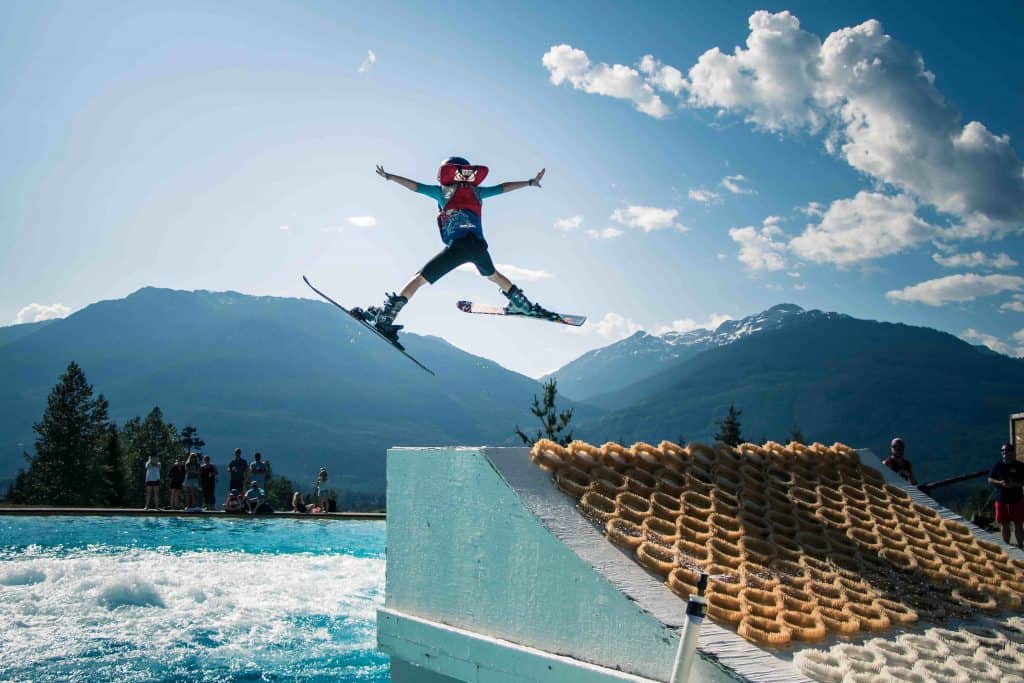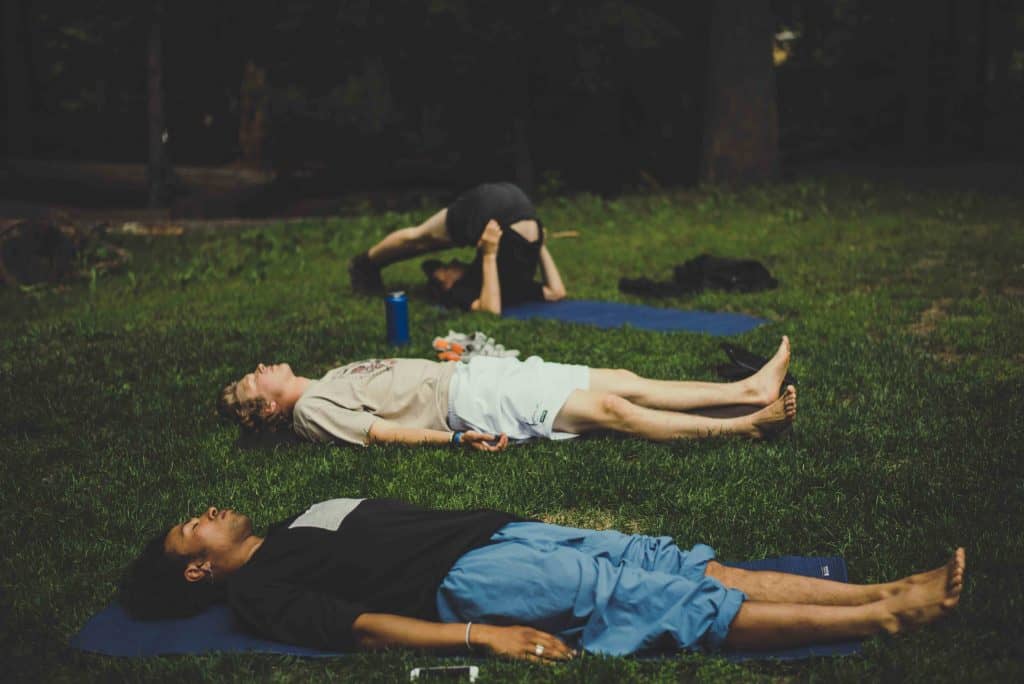 To end an awesome week on the glacier, we ran a rail jam for the park skiers and a dual mogul contest for the mogul groups. With brand news skis up for grabs, campers were keen to show the coaches what they had learned throughout the session.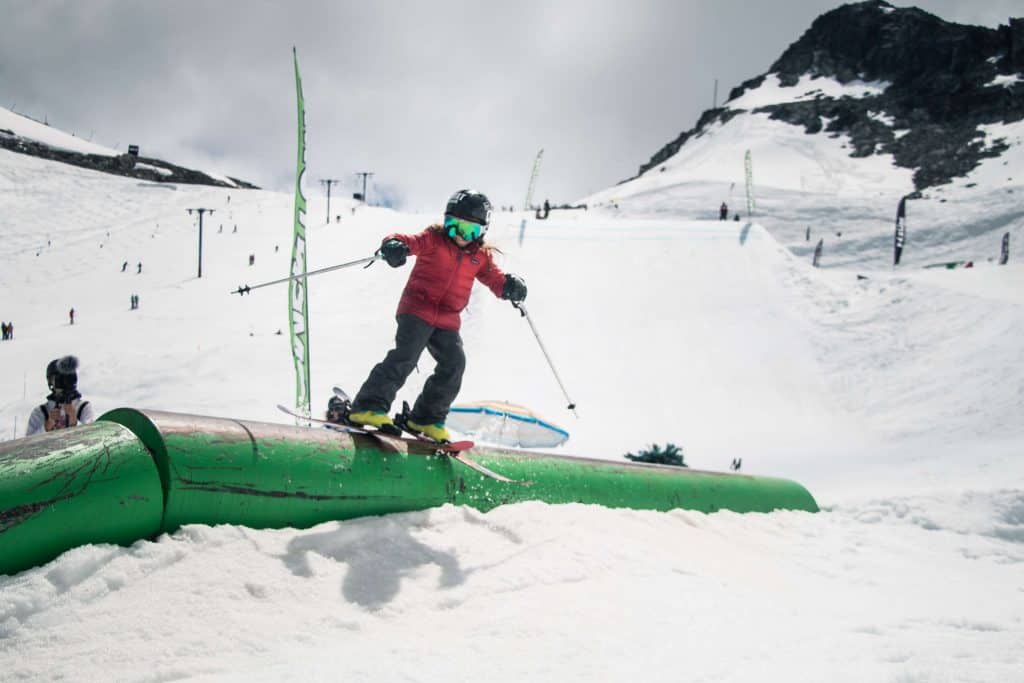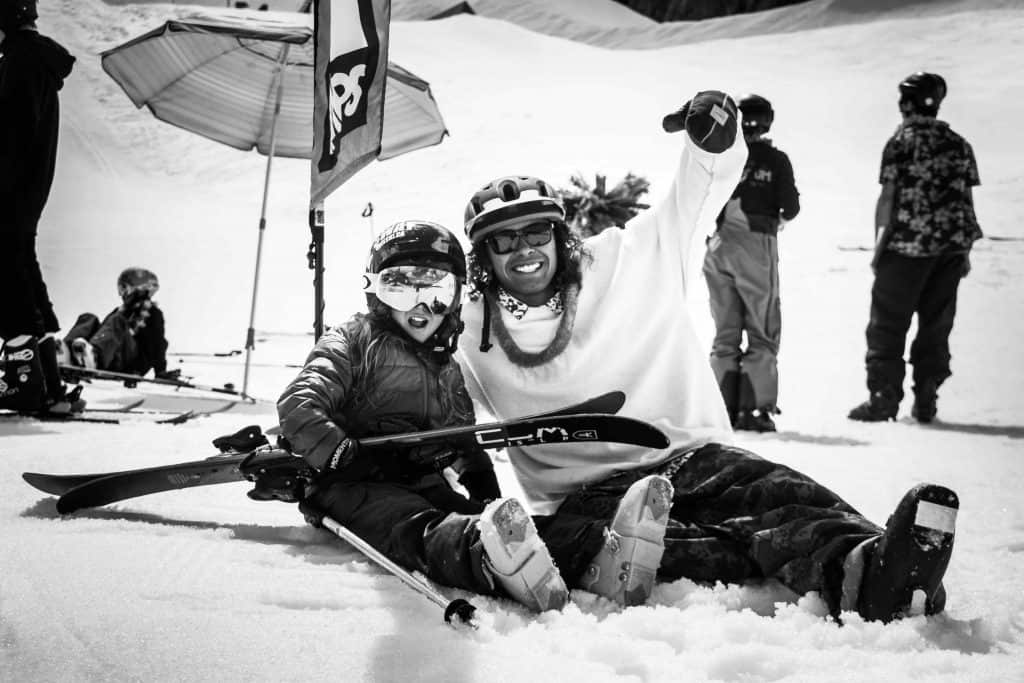 After everyone had packed and organised their bags, campers headed to the Awards Party, to play dodge ball, eat pizza, participate in the 'Challenge' and hang-out with their coaches.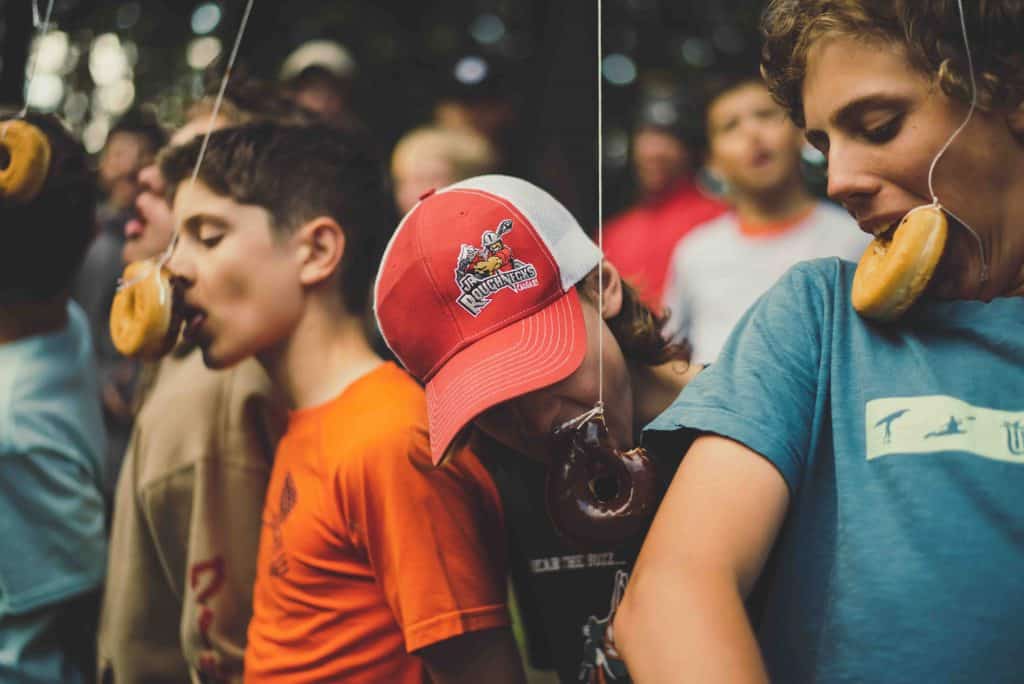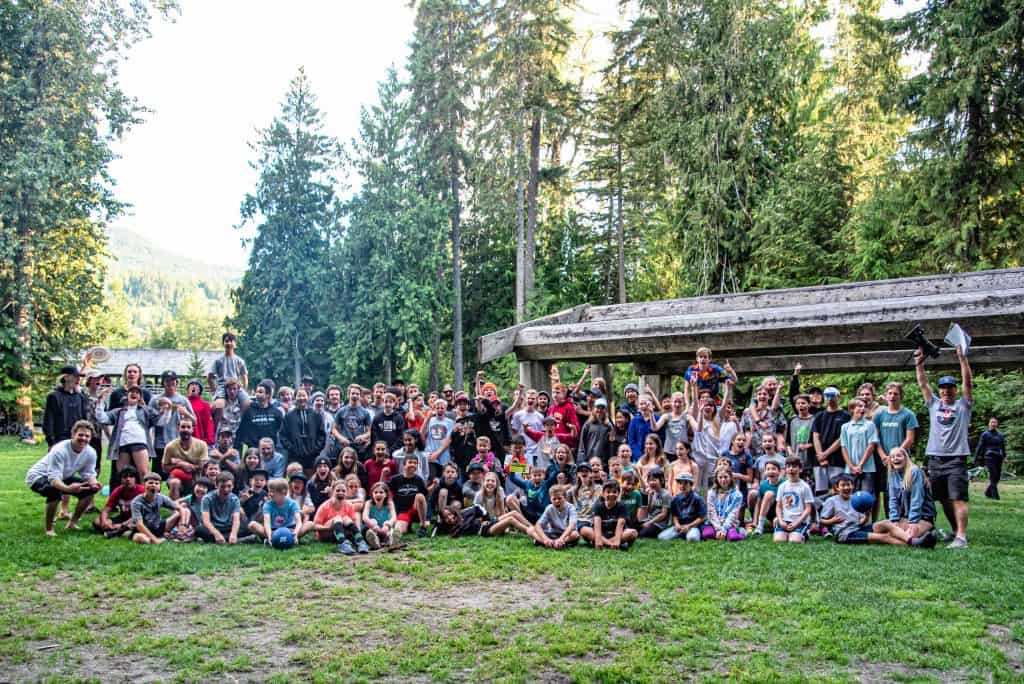 Thanks to all our Session 3 campers, you were a blast! Hope to see you in Whistler next year.
July 7, 2019