Momentum has added Snowboarding – with the same formula that we've always used: bring in a selection of the world's top riders to coach (like Mikey Ciccarelli, Darcy Sharpe, Chris Rasman and Jody Wachniak) to coach the next generation of snowboarders.
When:  Adult Only Session 1 –  June 12 – 20th, Youth Sessions 3 & 4  (June 27 – July 5 and July 5 – 12)

Terrain/Facilities:
• Located on Horstman Glacier at the top of Blackcomb Mountain, we have the largest, highest and most diverse summer snow park in North America
• A progression of jumps and rails to suit all levels
• 2 giant on-snow airbags, including a 150 foot long Progression Landing Bag
• Off-hill trampolines along with all the best summer activities Whistler has to offer.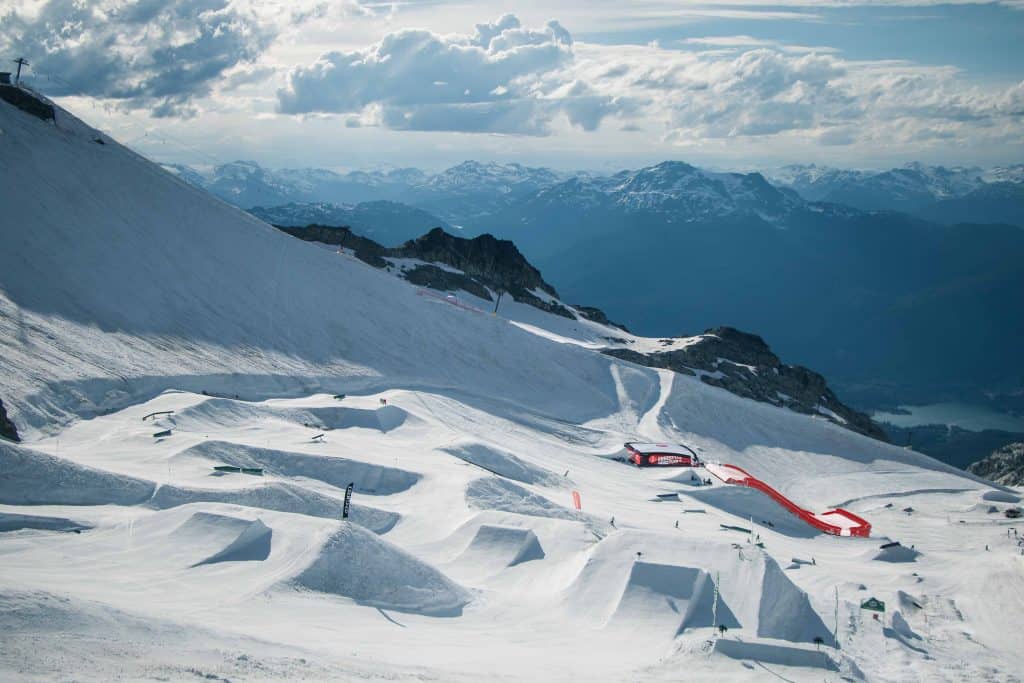 Coaching:
Coaching is the most important component of our camp and we believe that the best way to learn is by watching and copying.  The key is WHO you are copying! Our snowboard coaching crew is made up of talented athletes who not only demonstrate, but also inspire our campers – the next generation of snowboarders. Our coaches include members of  Snowboard Canada's National Team and the snowboard industry's top film athletes.  By simply being themselves, our coaches instil the belief that made them successful – that everyone can achieve their goals, no matter what level you aspire to!
• Small customized groups, ensuring that each camper can focus on the skills they want to learn
• One-on-one attention and in-depth video review every day
• Work with a different pro each day with exposure to all our great coaches to maximize learning
• Optional sport psych session to help optimize on-snow performance
• Video footage from the week emailed to you at end of camp.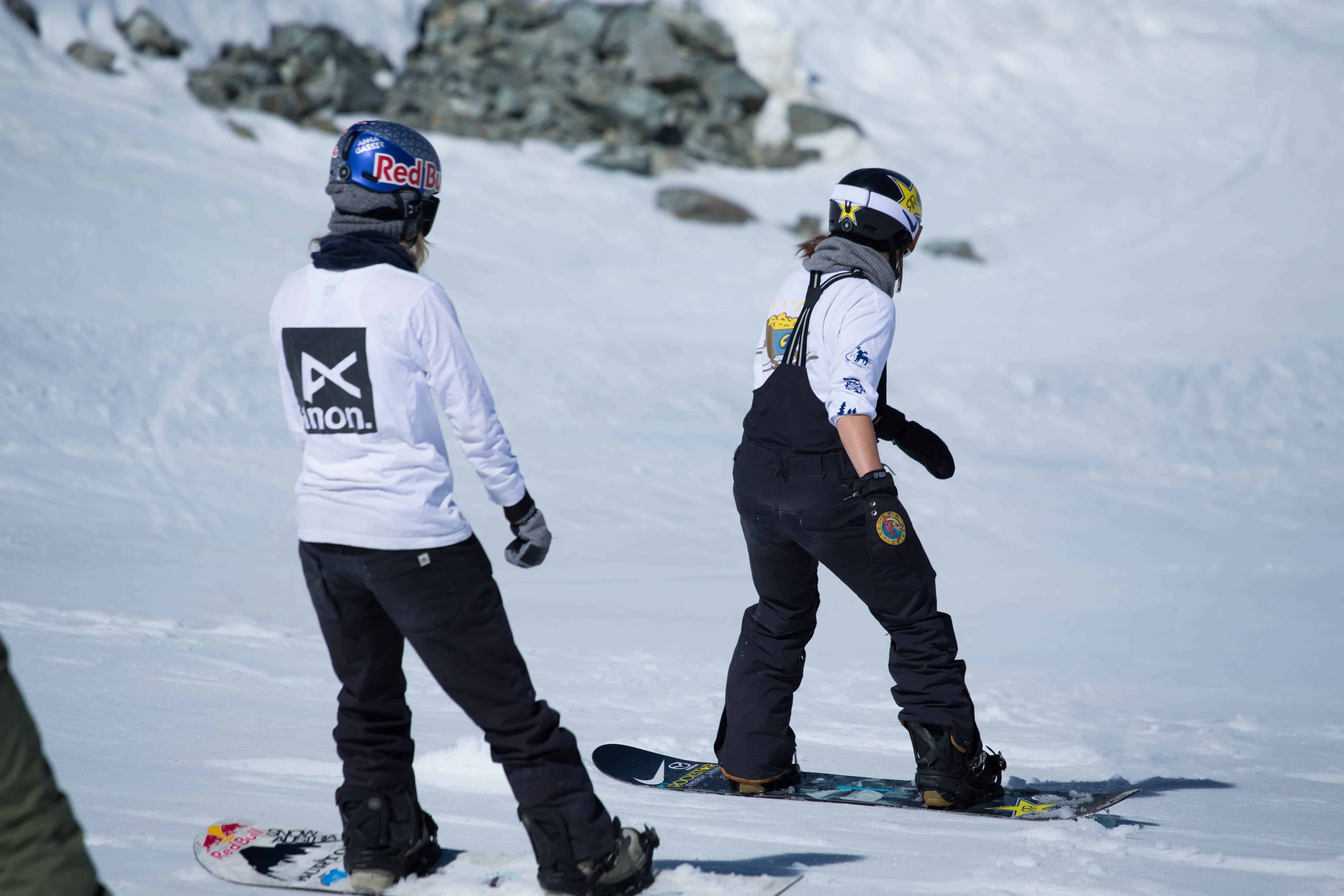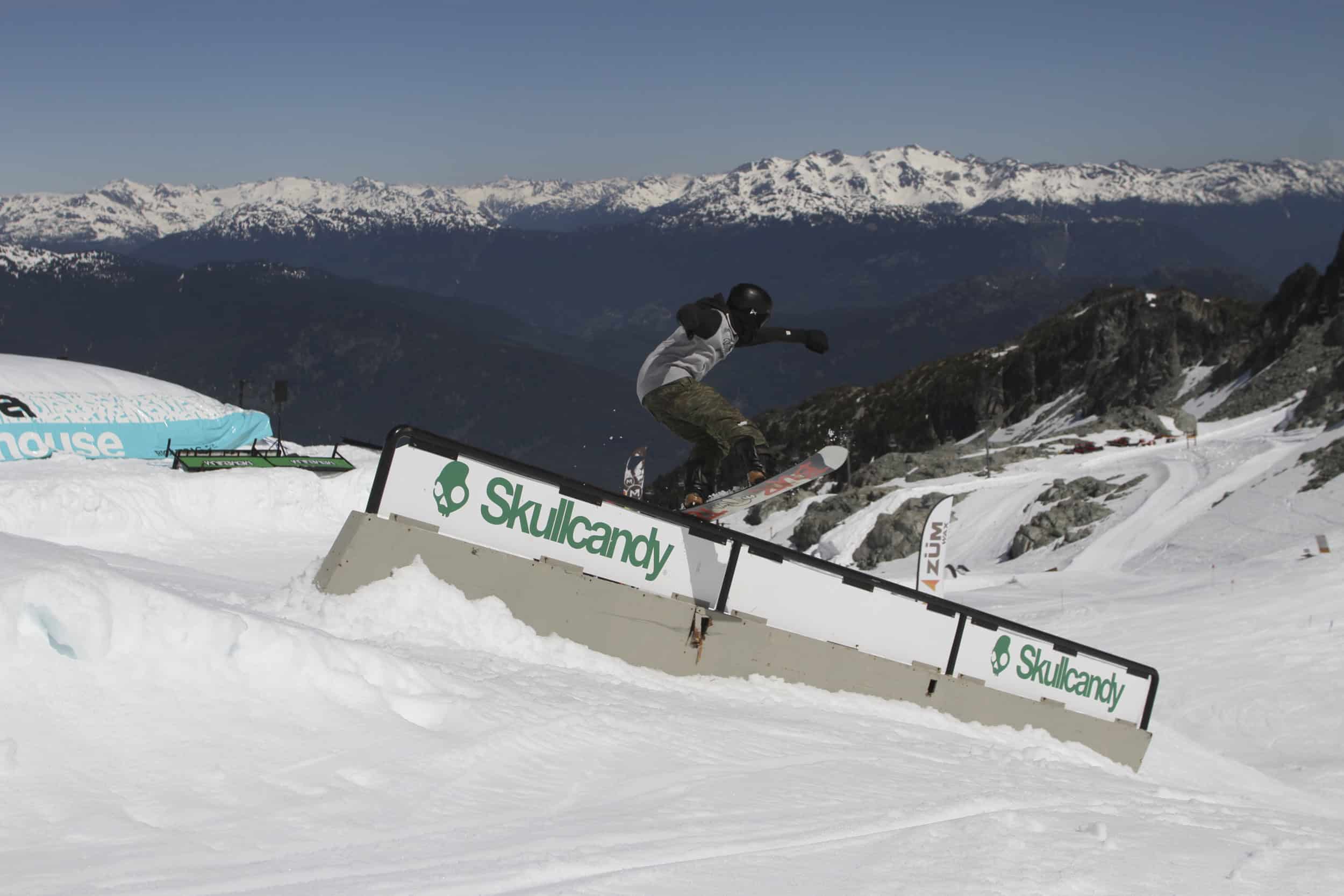 Who is it for:  You must be at a strong intermediate level or above (i.e. must be able to easily snowboard down a black run).  Our park is designed with progression in mind from features with small 5 ft table tops, boxes and tube rails,  to our more burly double kink rails, S rails and jumps up to 70ft in size.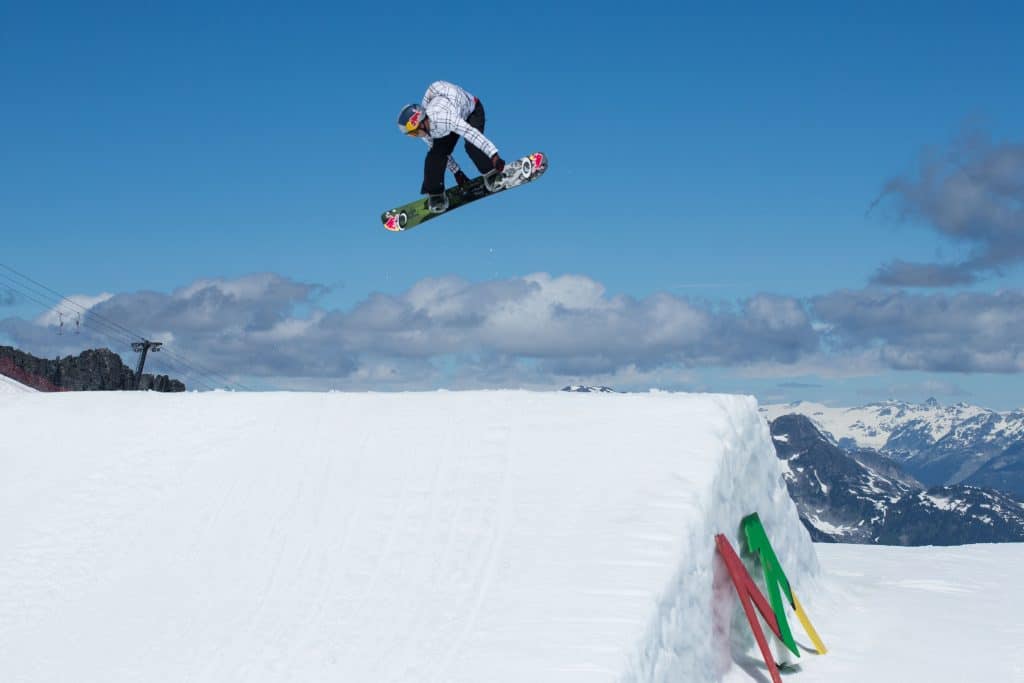 Full Package or Ride-Only Package
• Full Package – includes everything: terrain access, coaching, lift tickets, hotel, meals, airport transfers, all activities, video review.
• Ride-Only Package –  includes terrain access, coaching, lift tickets, video review, evening trampoline (activities, transfers + meals can be added).
Team Programs
We also offer special Team Programs for those wanting to focus on high performance, either with their own coaches or with Momentum's star coaches. Click here for details.
GET READY FOR YOUR BEST SUMMER EVER!