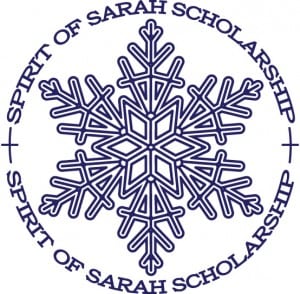 Spirit of Sarah Scholarship 2013
Momentum Camps team up with the 'Sarah Burke Foundation' to offer 2nd annual 'Spirit of Sarah' Scholarship
Whistler, BC February 24, 2013 – Momentum Ski Camps, in partnership with the Sarah Burke Foundation, is launching the 2nd annual 'Spirit of Sarah Scholarship'. The training scholarship was set up to honour the memory of freestyle skier and long time Momentum camper and coach Sarah Burke, who passed away last year in a tragic accident.
Camp Director John Smart says, "One of the causes dear to Sarah's heart was encouraging young girls to follow their dreams and believe in their skiing abilities. Sarah played a big part in getting our 'Girls Ski Week' off the ground and inspired so many young women through her incredible skiing talent, but more importantly through her demonstration of modesty, kindness and her wonderfully positive approach to life."
One lucky lady will win a Free Full Package week, worth over $2300, to train at Momentum Camps in Whistler, BC this summer, under the mentorship of some of the top freestyle skiers in the world. Applicants have been asked to submit a 3-5 minute video presentation to plead their case. The judging panel will be looking for a worthy candidate who best embodies Sarah's very special strengths and characteristics. Candidates can make submissions to info@momentumcamps.com until April 15th.  Full details here.
Last year 16 year old Emma Stevens from Nova Scotia was the inaugural winner and enjoyed an inspiring week of training  at Momentum's special 'Girls Week' in July. When asked recently how the scholarship has impacted her season she says:
"The additional summer training it gave me provided me with a good head start and helped me ease into this year's season a lot smoother. It isn't so much the training though, that has helped me the most. Meeting all the pro skiers and hearing their own success stories directly from them really helped me see where I want to go, and it gave me that extra push to want to strive for greatness."
"Being at Momentum was the first time that I was actually able to be around a big group of female freestyle skiers and that was also really awesome and showed me how big Sarah's spirit was. Before Momentum I knew that there were a lot more girls out there other than me, but living in Nova Scotia sheltered me to only myself and at most 8-10 other girls. So being around 40+ girls all at once was a really big eye opening experience. I think the experience I got has given me that extra push I needed to succeed."
The Sarah Burke Foundation is also offering two separate $7500 cash scholarships. Deadlines for submissions are March 1st. Full details 
here
.
#CelebrateSarah
February 25, 2013