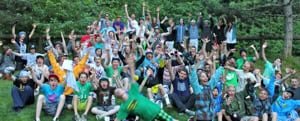 Session 2 Recap
What another amazing Session!!!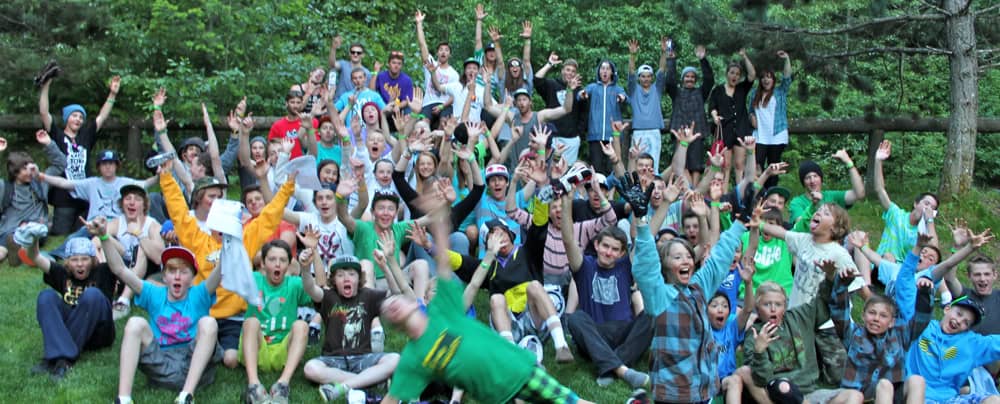 Session 2 had a few more coaches added to the roaster, guys like… Tom Wallisch, Gus Kenworthy, Mikael Kingsbury, Rory Bushfield, B Paul, Riley Leboe, and Phil Marquis who joined…TJ Schiller, James 'Woodsy' Woods, Alexi Godbout, Mike Henitiuk, Cheaslea Henitiuk, Andrew Clough, Tami Bradley and the rest of the team!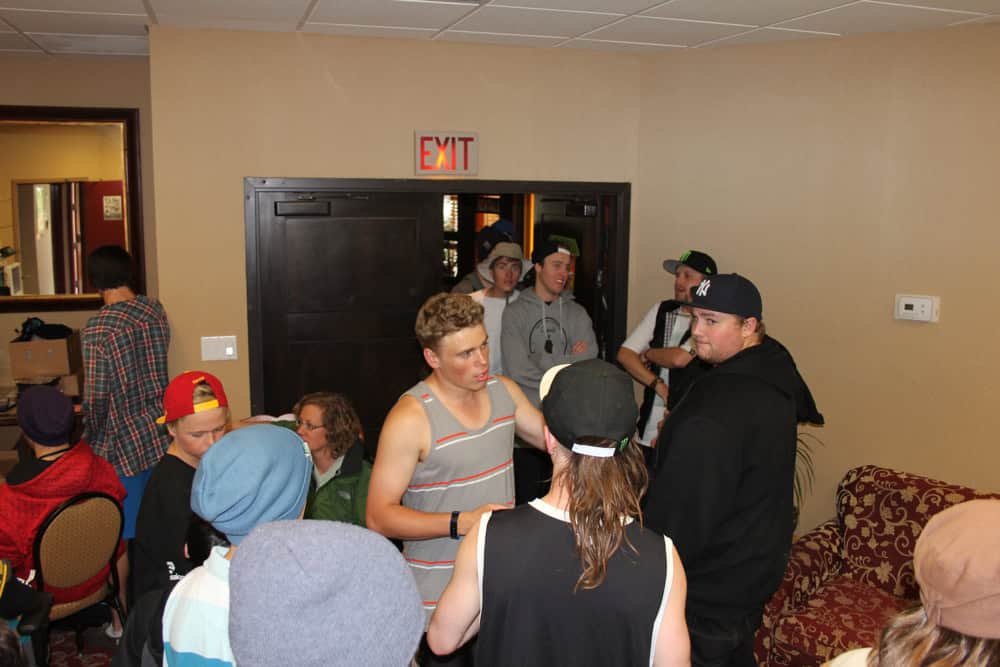 Gus Kenwothy, James 'Woodsy' Woods, Tom Wallisch, Jeff Schmuck and Charlie Grinnell with his 2 RED camera converge on the camp office.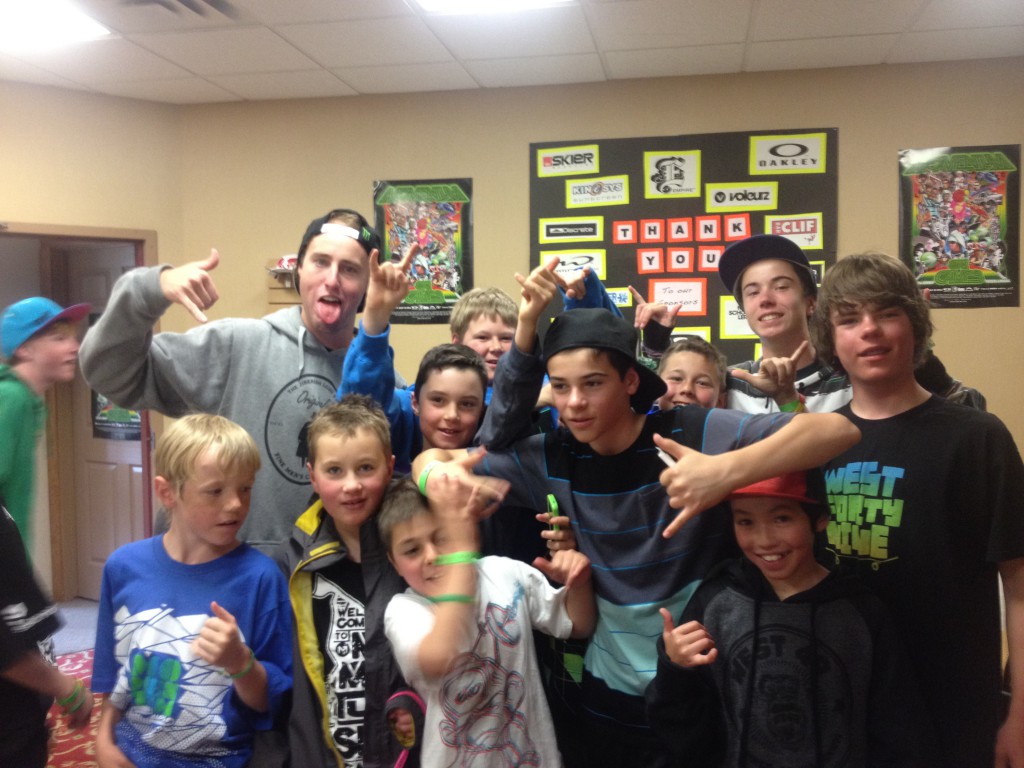 Welcome Tom Wallisch!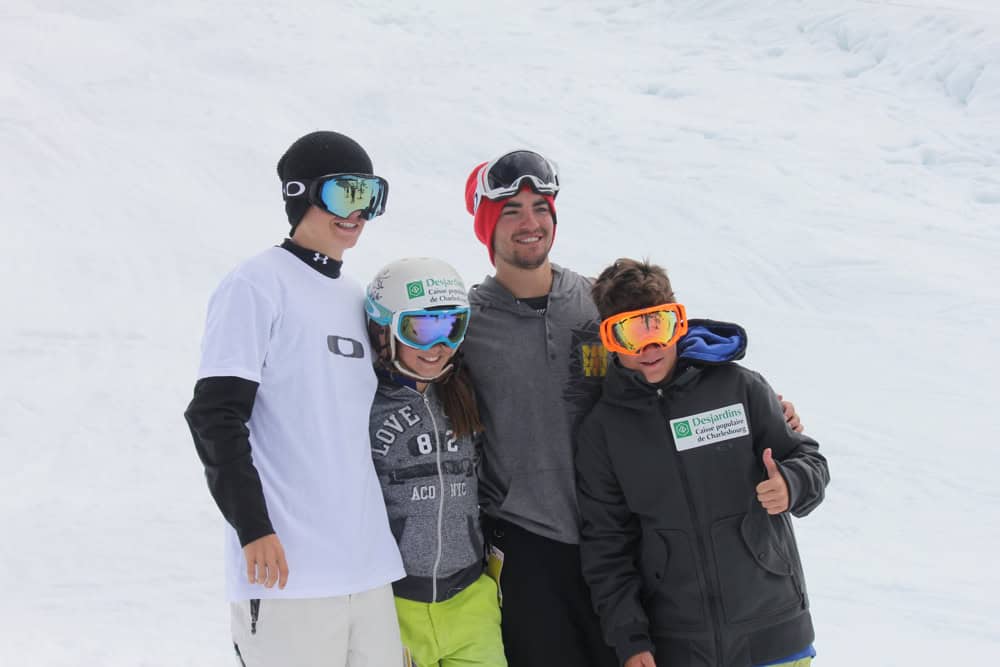 Mikael Kingsbury, Phil Marquis and campers.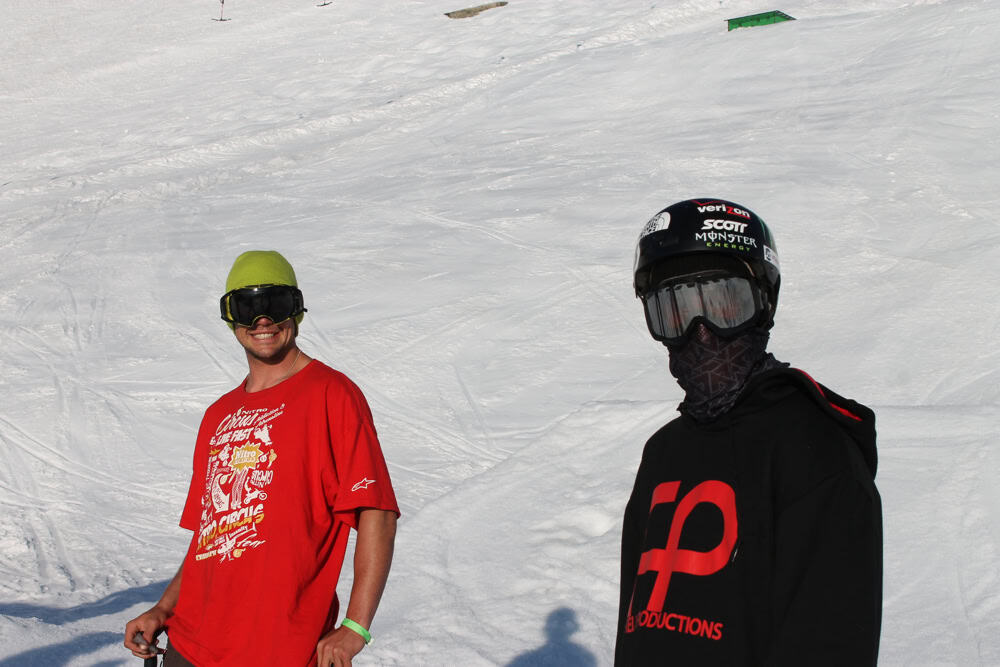 Rory and Tom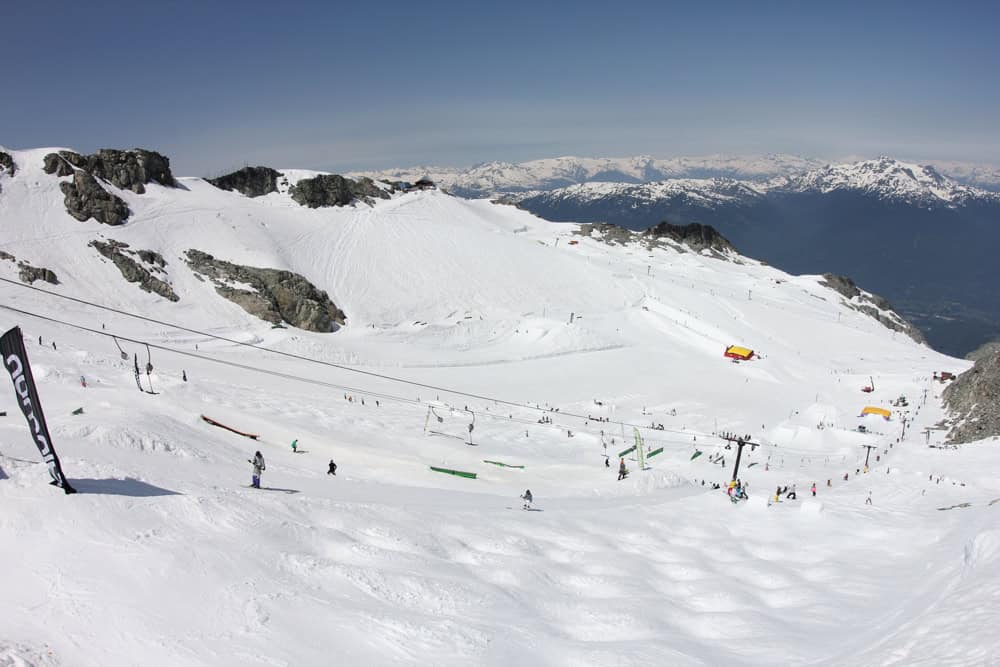 New features are added regularly keeping Session to Session fresh as the Dalai Lama's socks!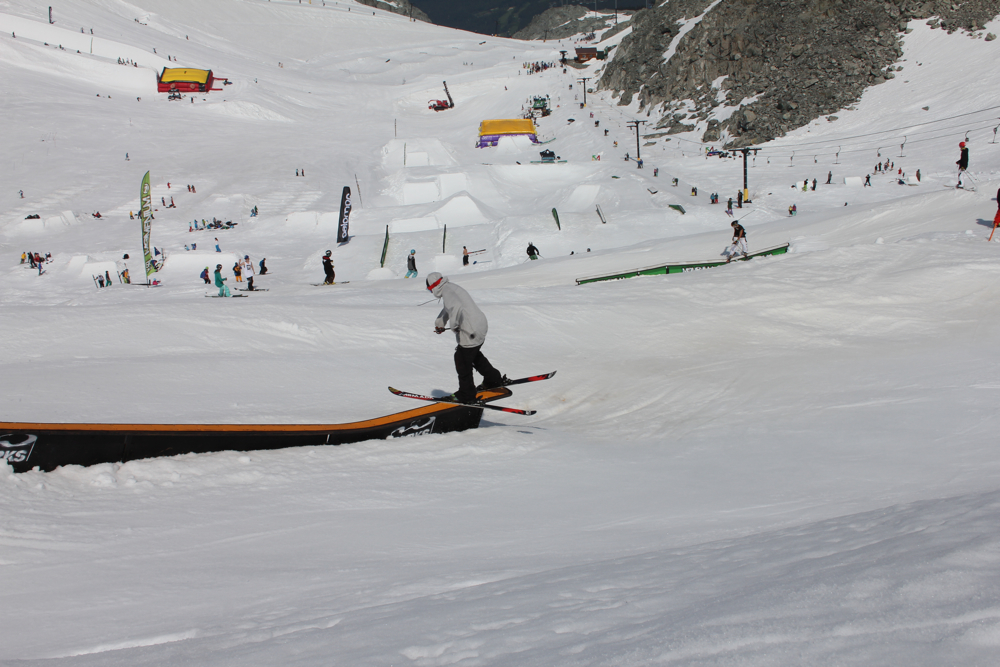 As Gus Kenworthy demostrates on the hockey stick rail.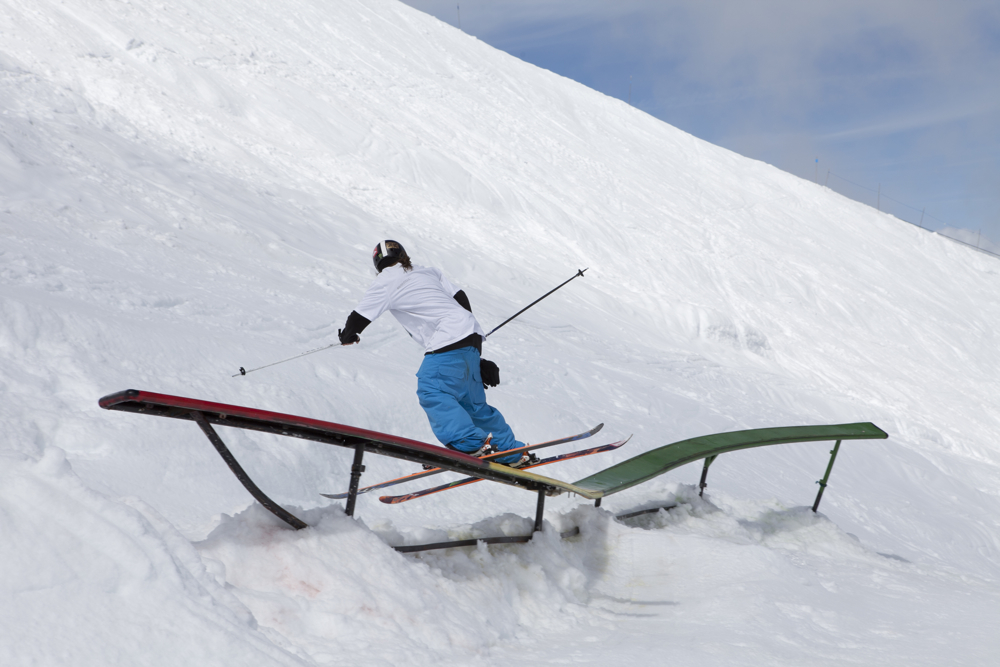 James 'Woodsy' Wood on the S coaster rail – The park just keeps getting better!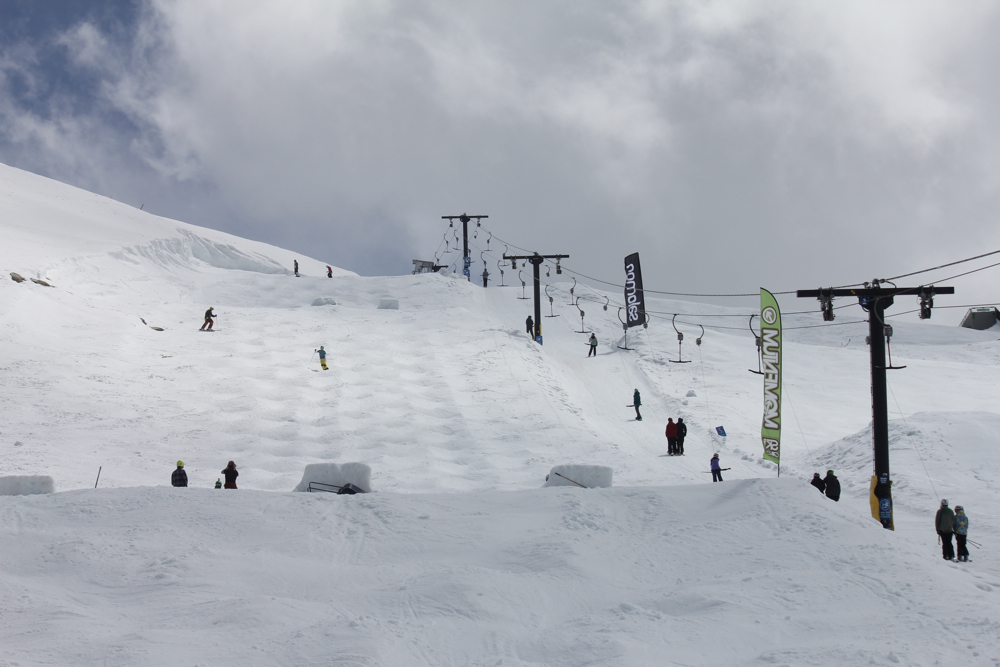 Mogul lane is tight and perfect as usual!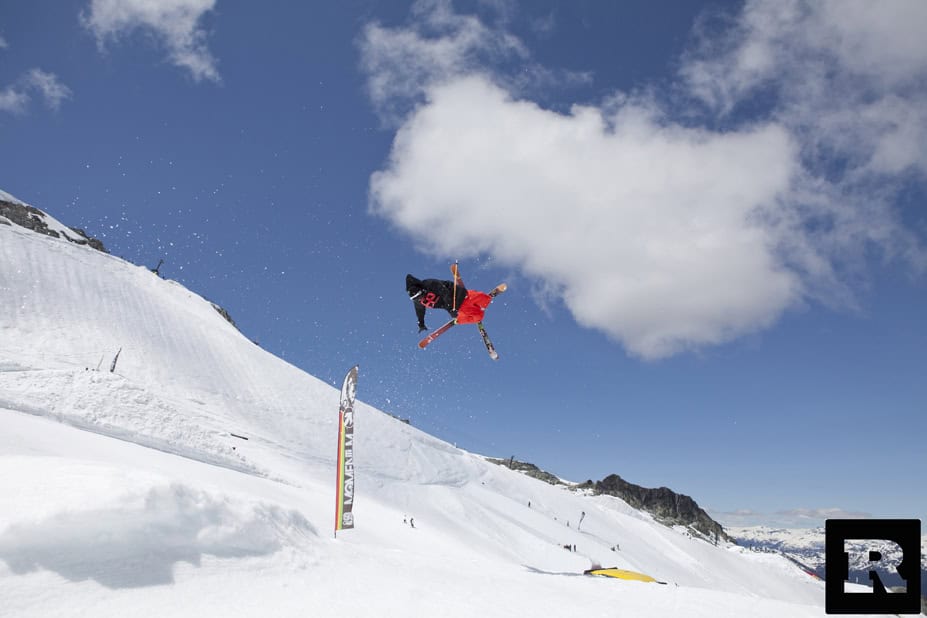 Tom Wallisch has been stoked at how fast campers and coaches can hot lap the park – Milage is one of the keys to learning!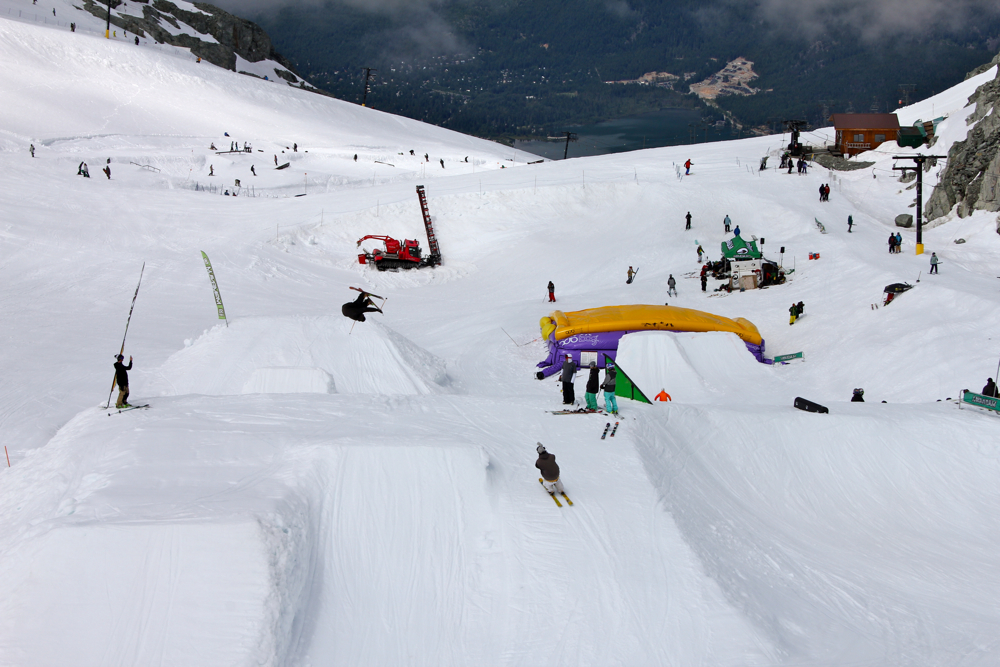 Look Mom no line!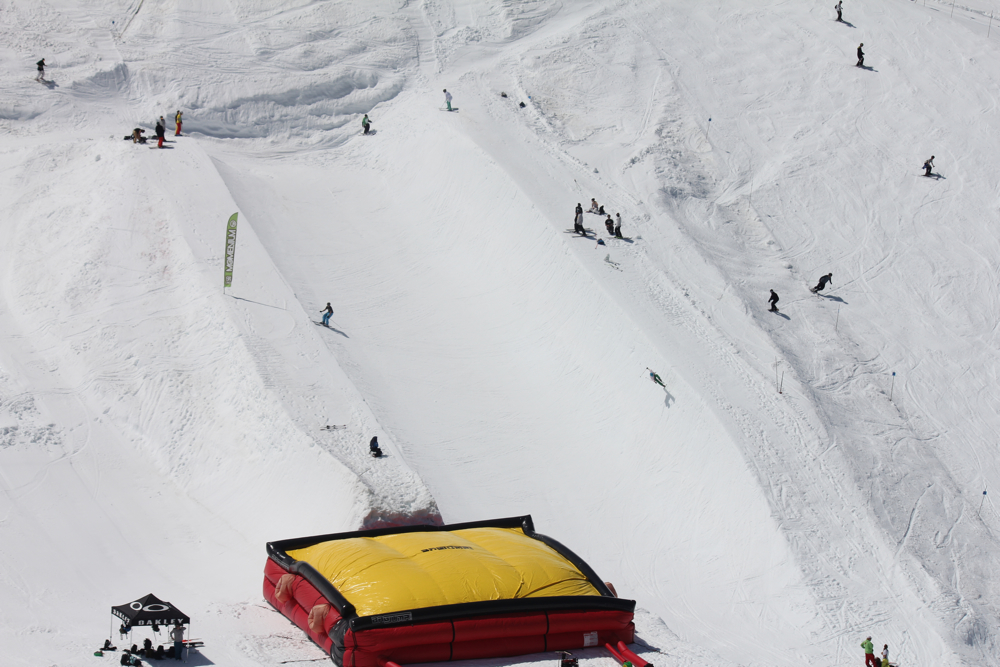 With the best Halfpipe training facility in the world right now – The Canadian, Russian, New Zealand, British, and Belarus National teams have converged on Momentum for training.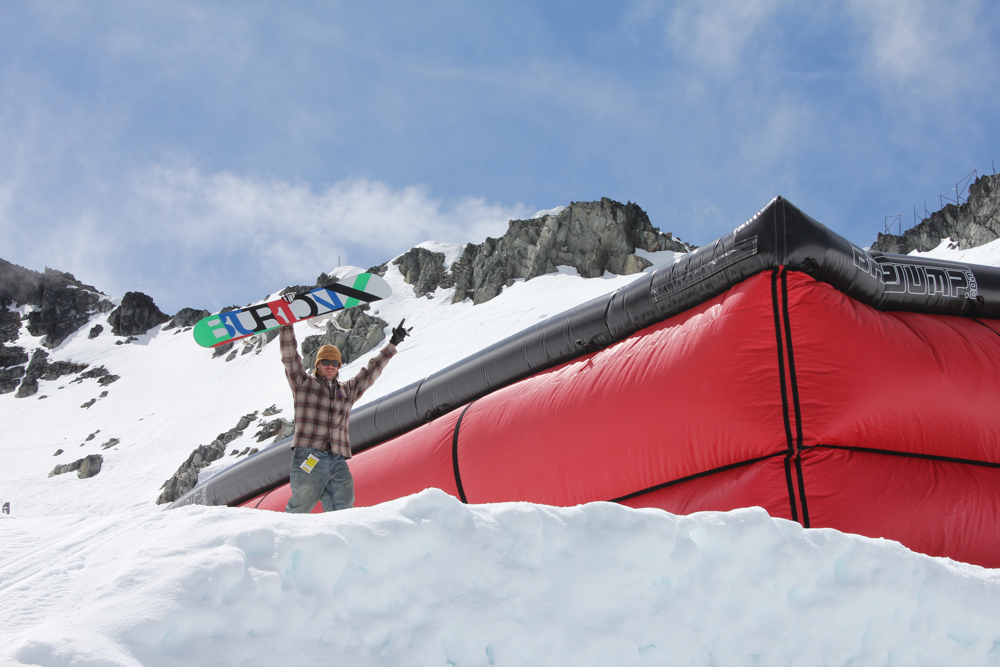 It's no wonder we've had snowboard national teams ask to train at Momentum as other camps lack such key freestyle training tools.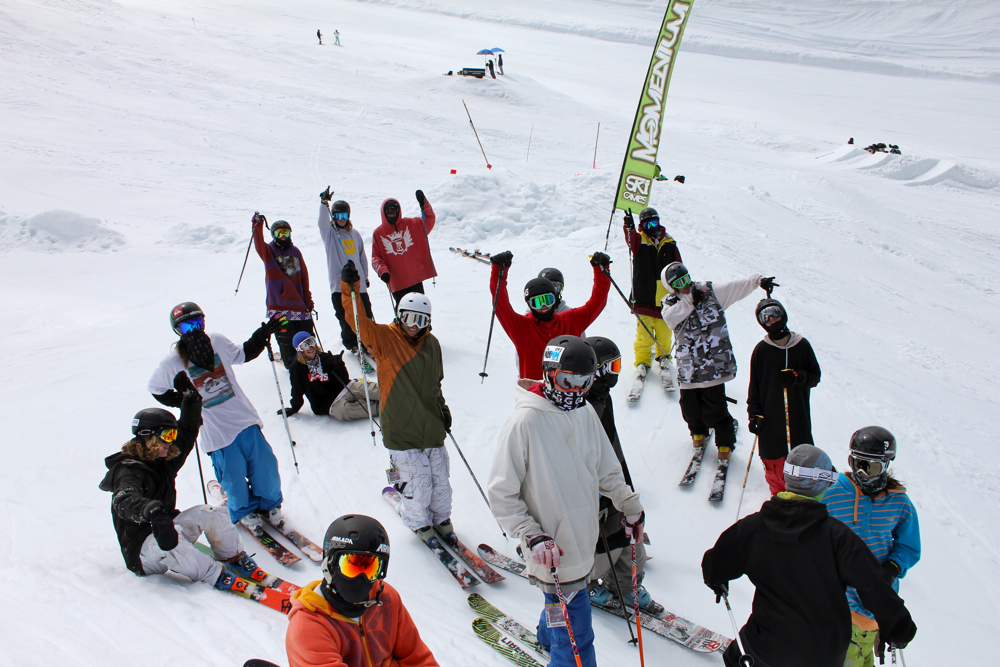 The campers have been shredding like no other.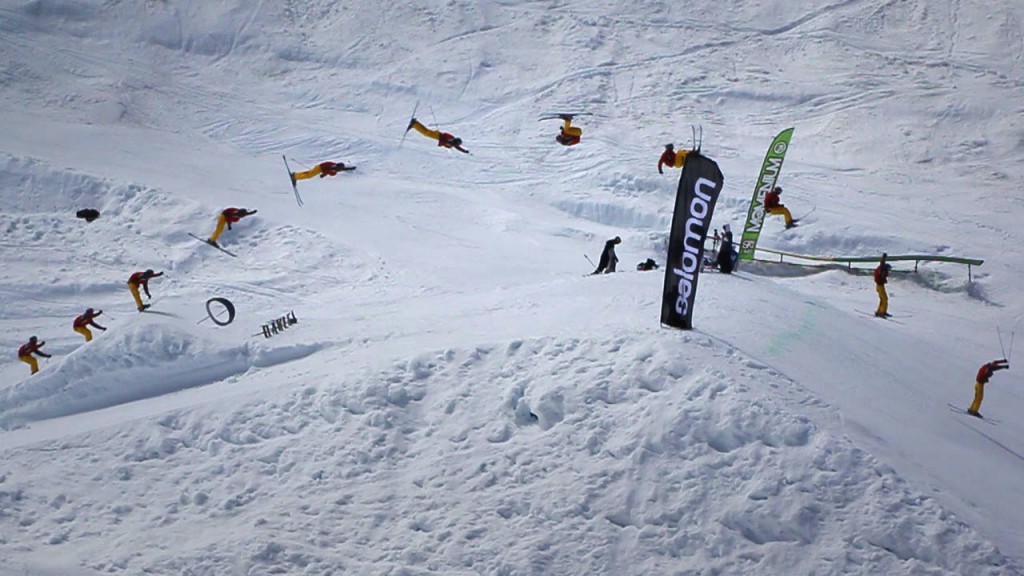 Richard Sibley, one of the older camper during session 2 (31 years old) – showed he still had it with a huge superman front flip on the 75 foot Step Up!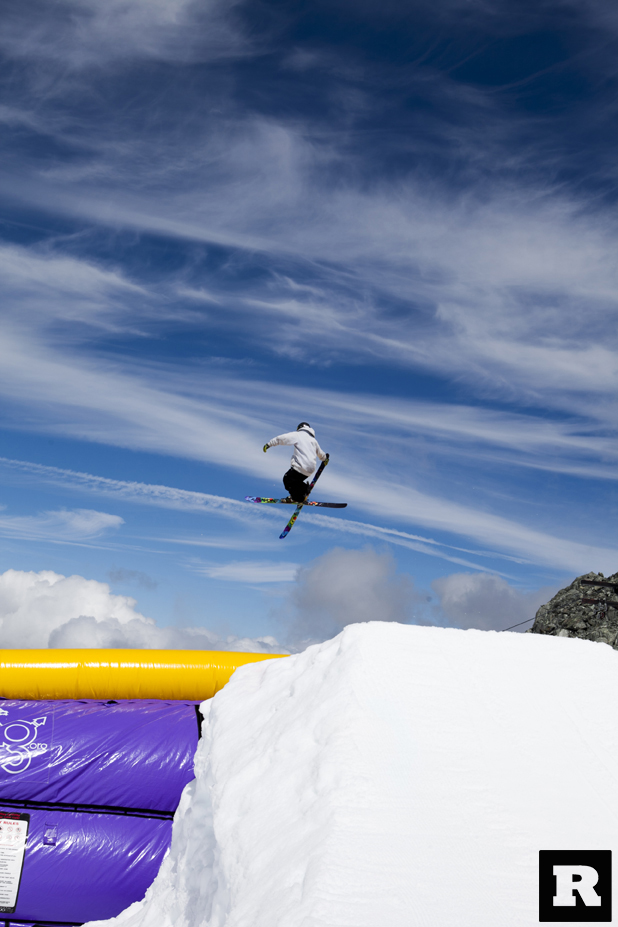 Other campers used the airbag to work on their tricks – one of the many safe training tools at Momentum.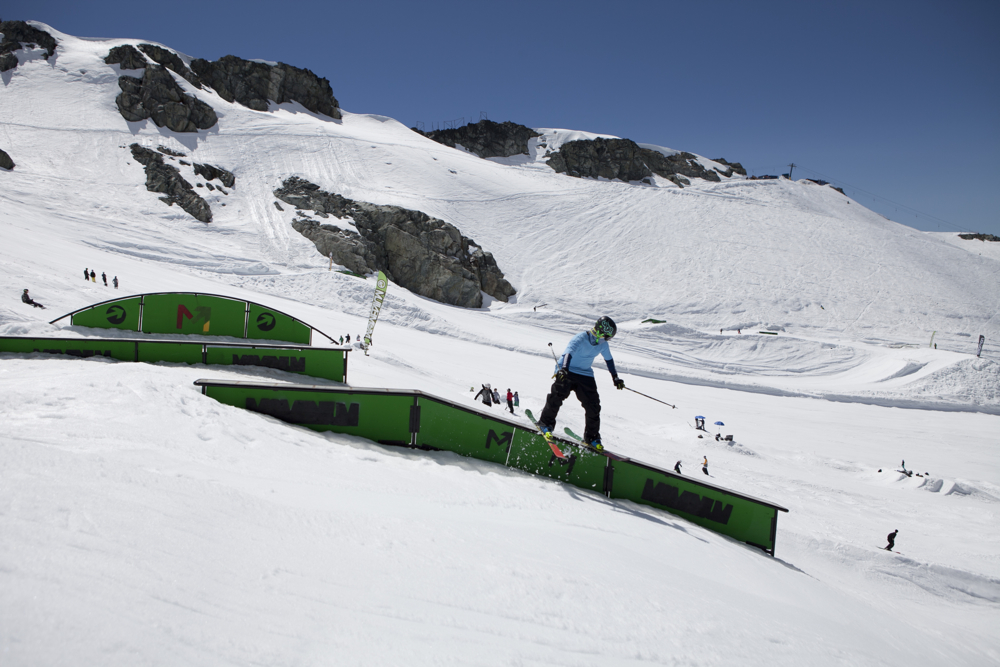 Rails are always fun!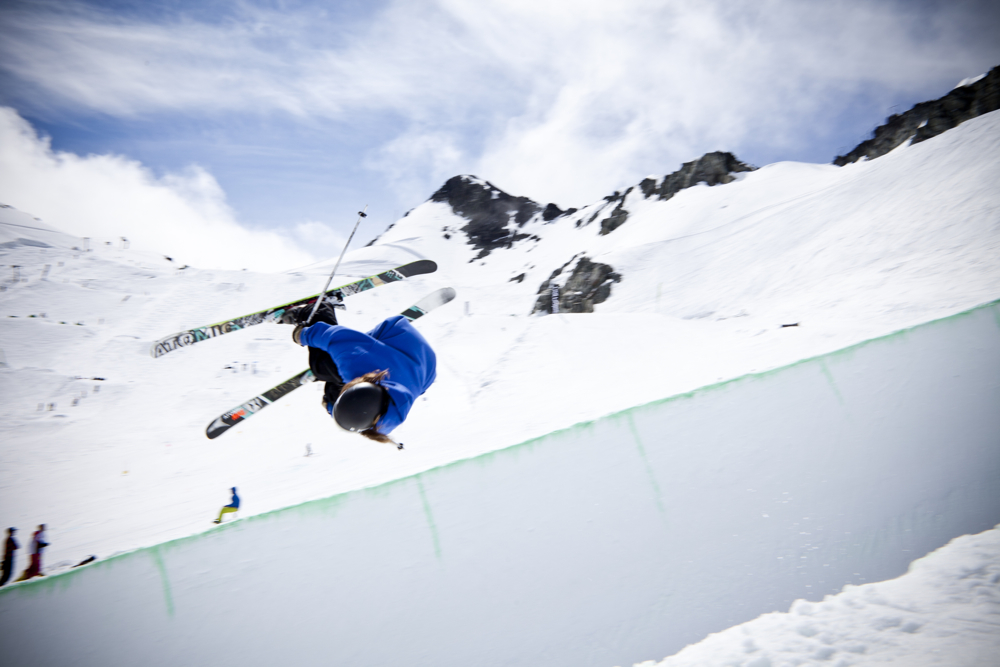 Airing out of a 22 foot pipe is always an exhilarating experience!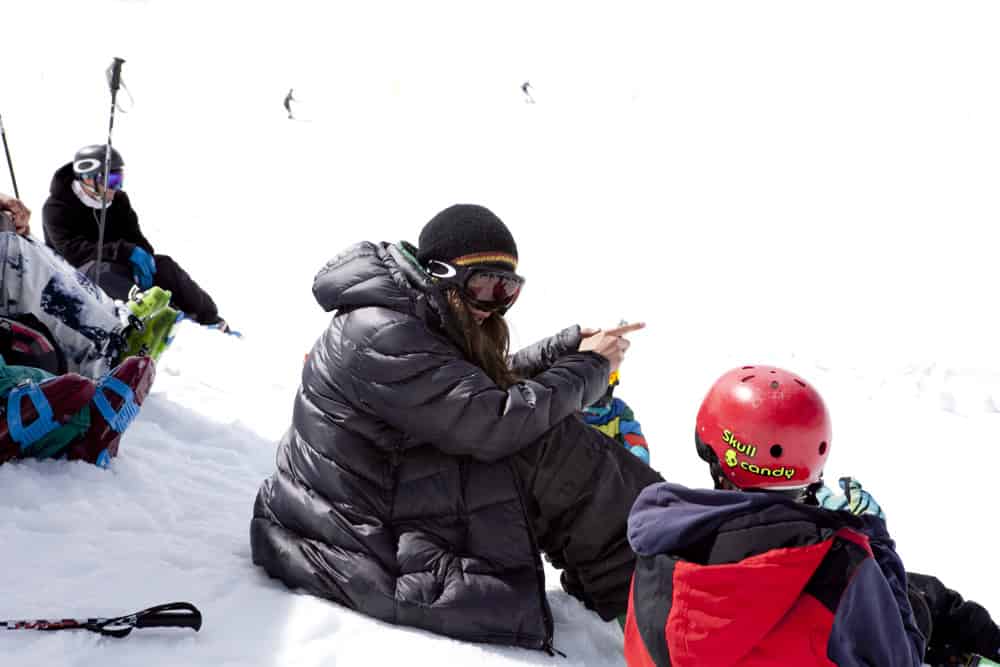 B Paul pep talk to his camper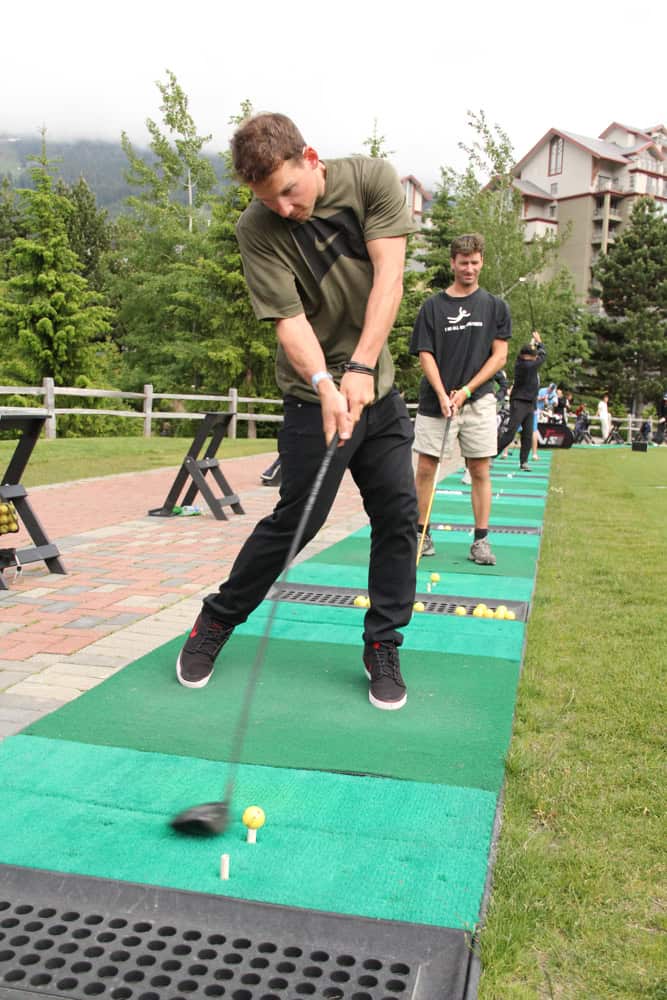 Activities – All Free and with your coaches. TJ Schiller showing how to crush a ball.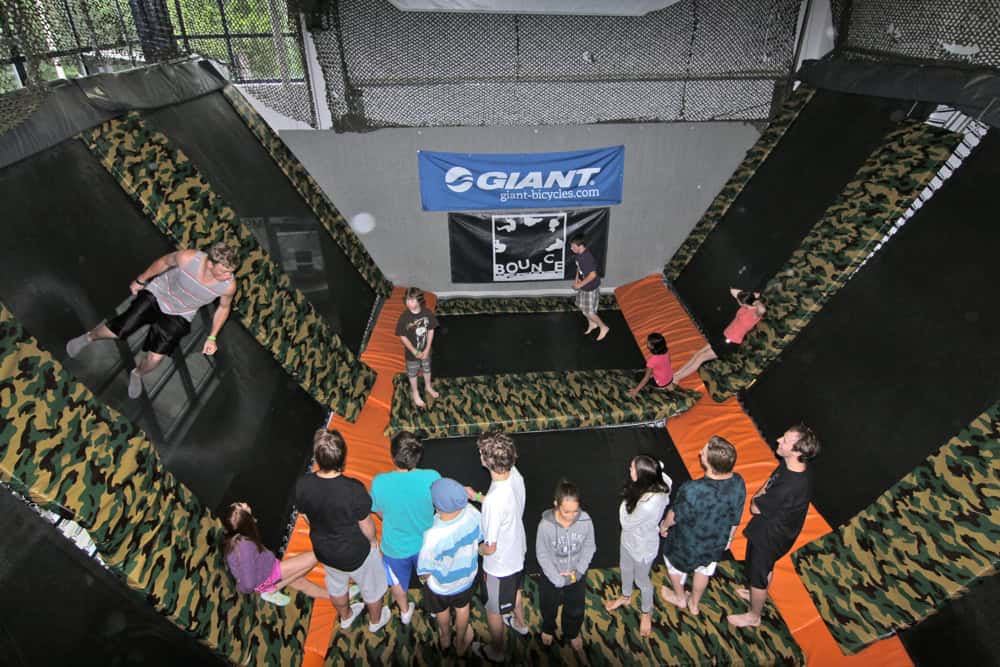 Here Gus shows he can stand at a 45 degree angle without falling. Campers and Tom are impressed!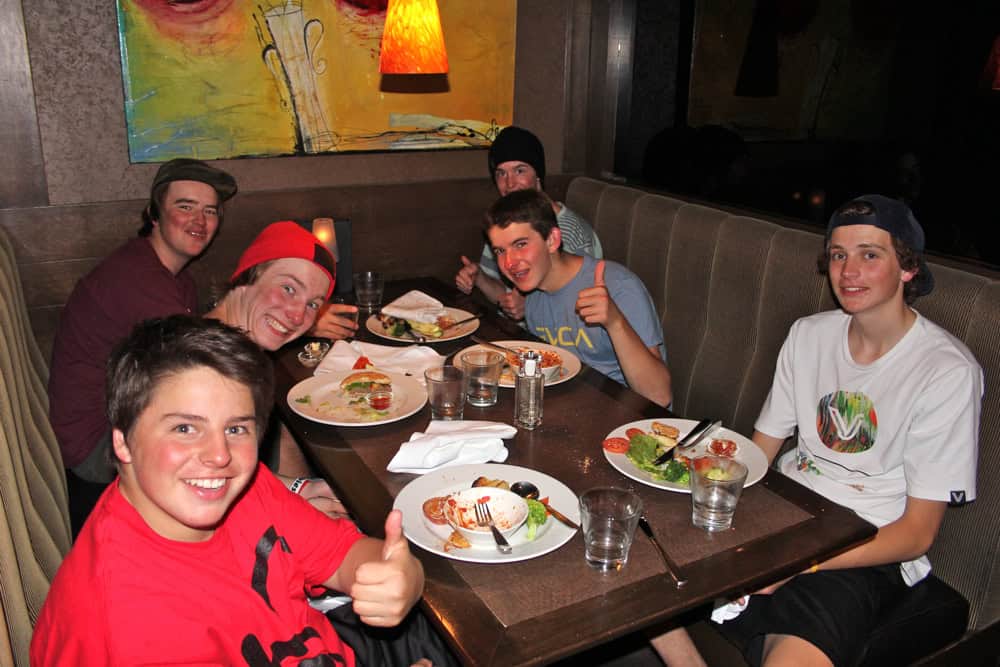 We've had a ton of campers express how much they've been enjoying the restaurants each night!   Hell YAH proper nutrition is cool!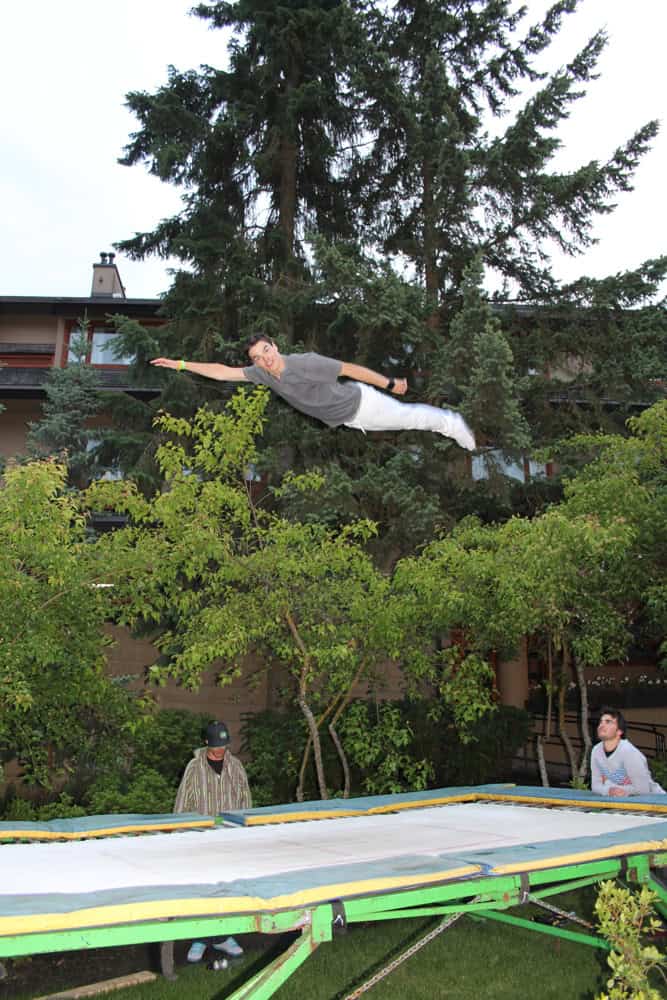 Both Coaches and Campers have been really enjoying the hotel; The Blackcomb Lodge and Spa w/ Trampoline out front!
p.s. Superman's true identity is Mikael Kingsbury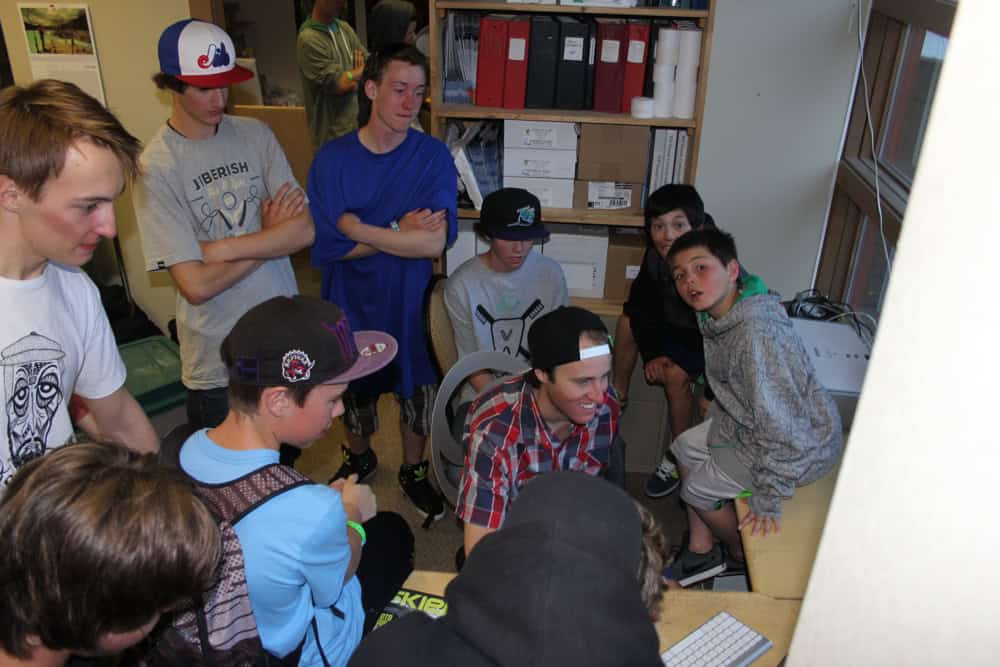 Tom and Gus reviewing the day with their campers.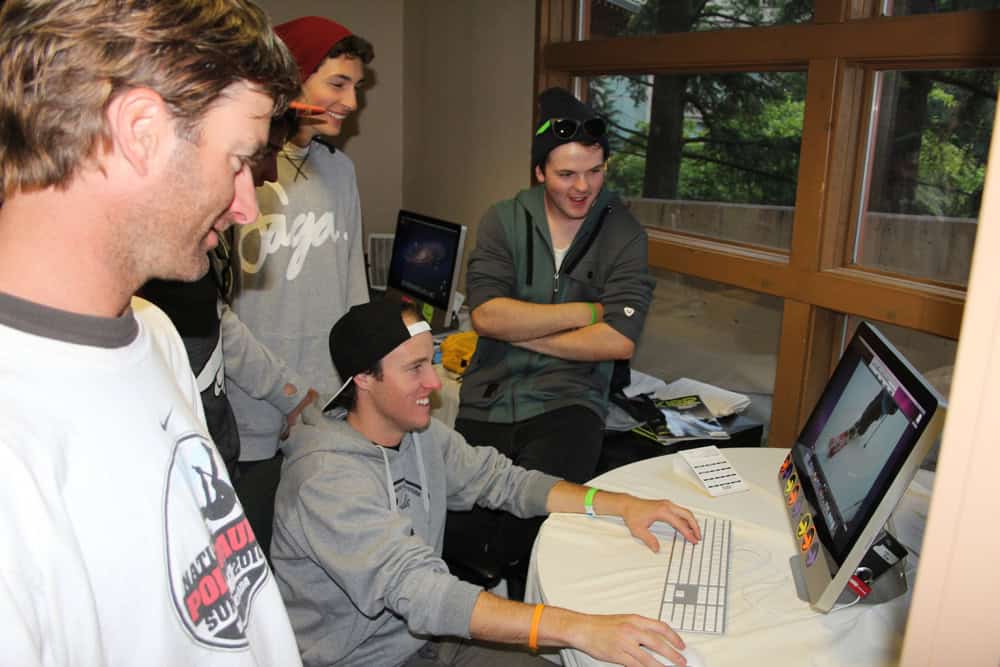 Tom Wallisch had his campers cracking up with his commentary during Video Review!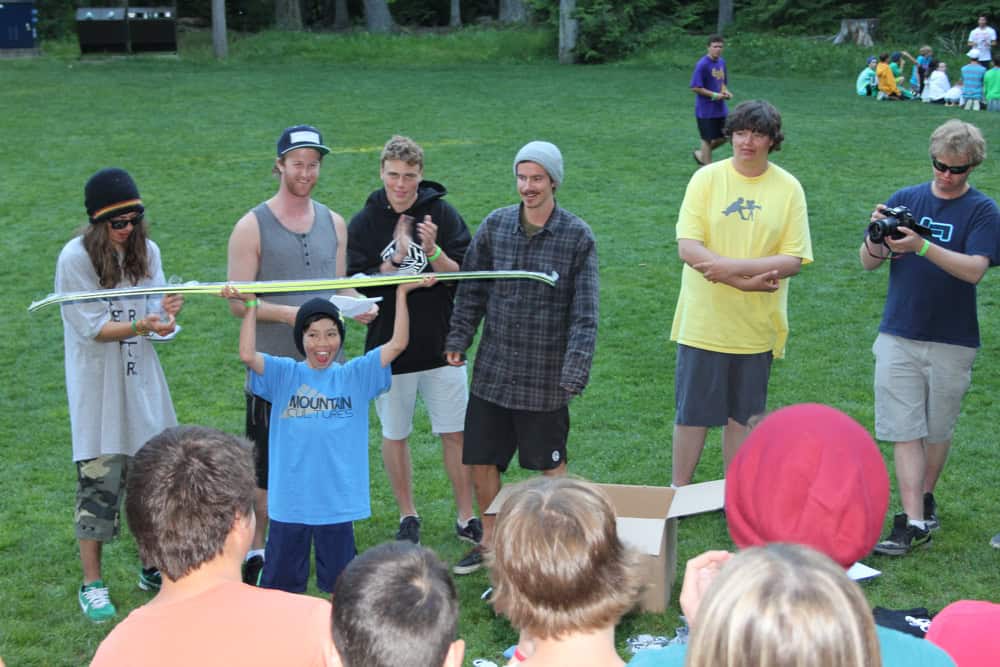 Awards and prizes are always a nice way to wrap up an awesome week of skiing!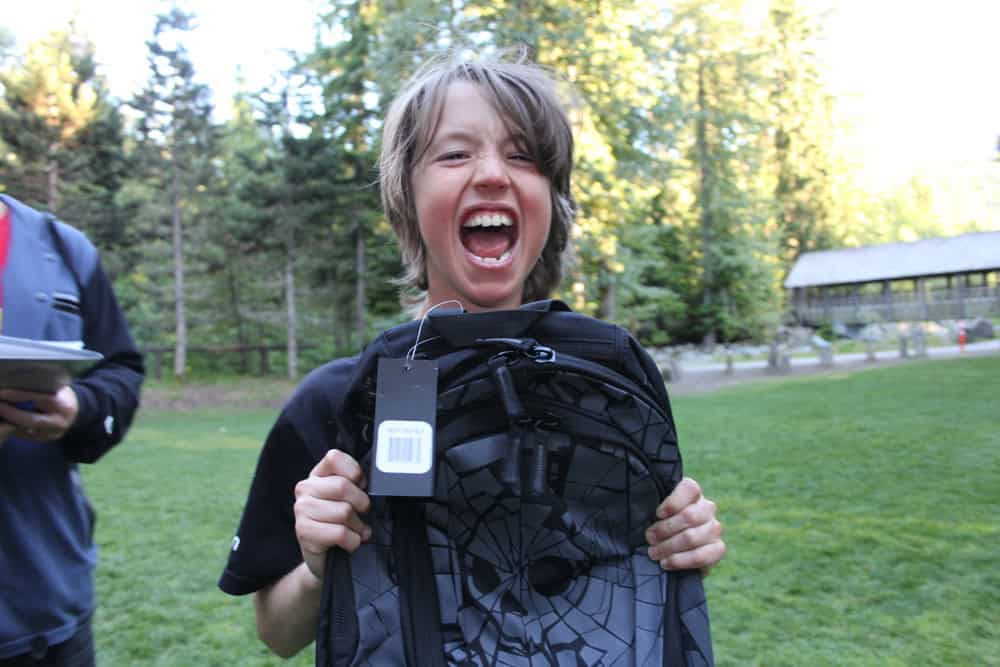 With some campers extra stoked!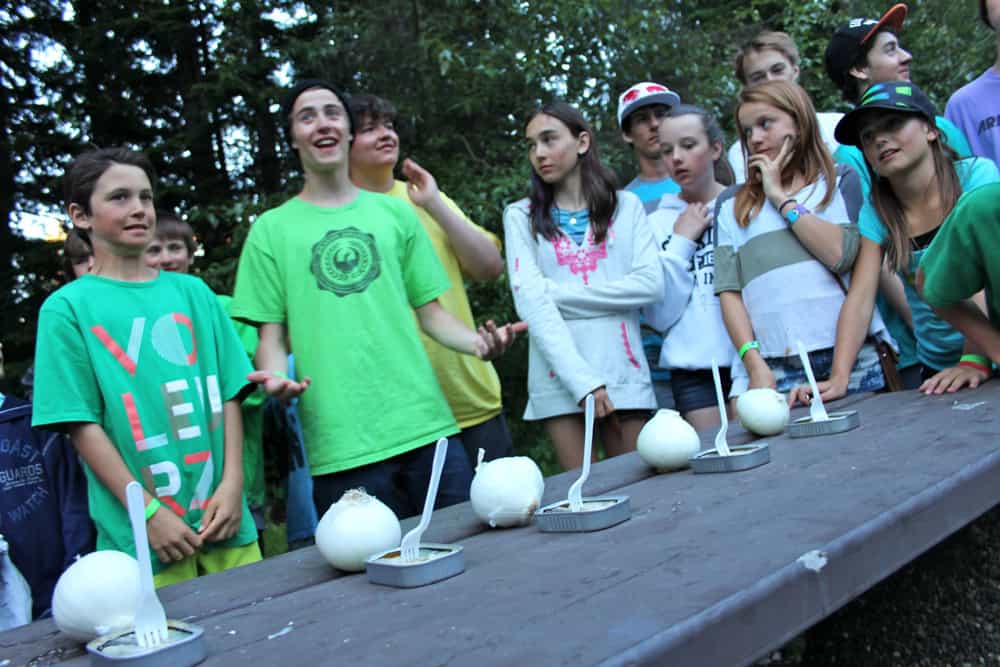 Sardines and Onions for GoPro, Oakley's and Skullcandy's!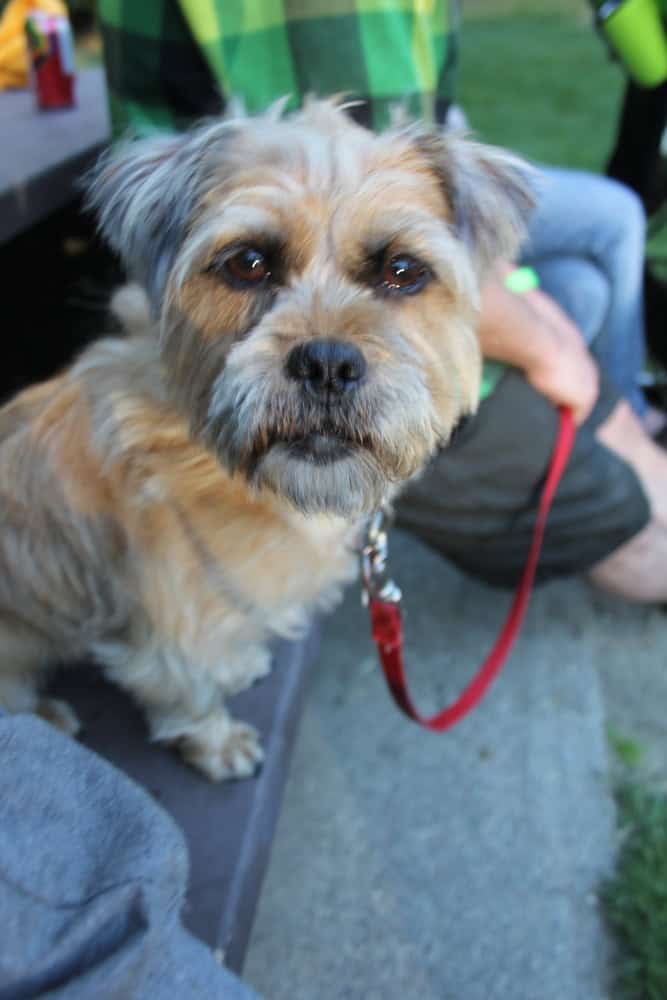 Head coach Mauro Nunez's dog Daisy wondering why the campers were so crazy.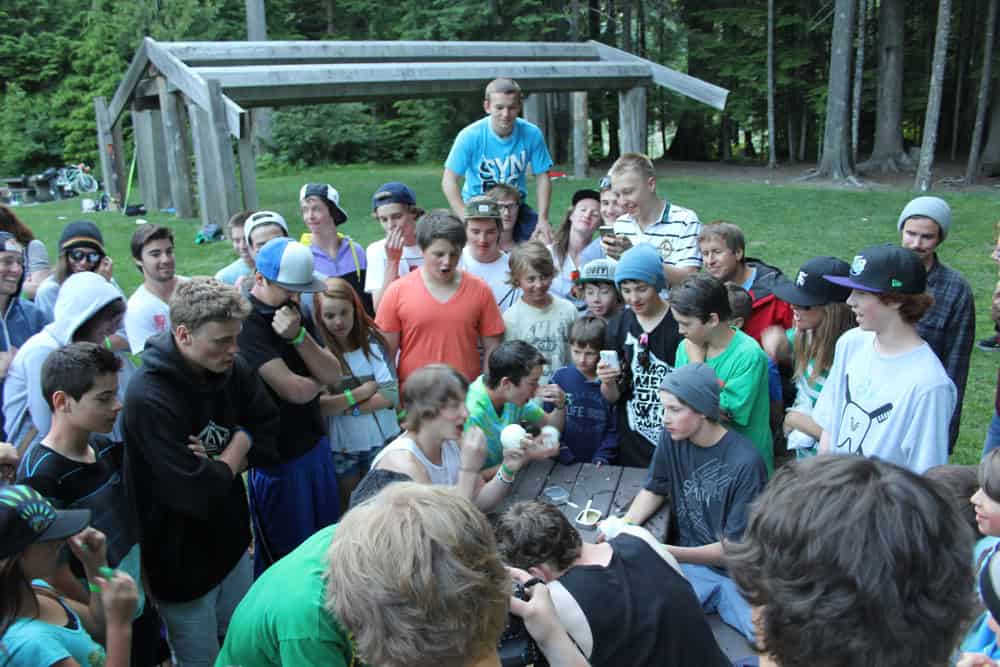 The challenge was set, and the campers diligently battled bite after bite, until Vincent Kelly finished every last bite!
BONUS: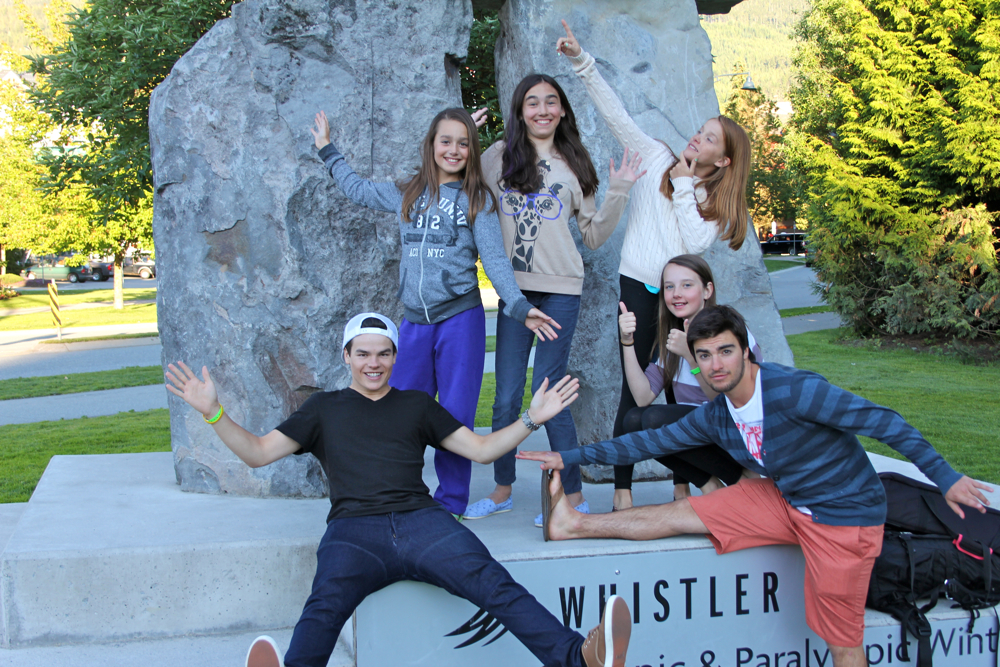 Mikael Kingsbury and Phil Marquis interviewed by their campers.
In the spring Tom Wallisch and Momentum created an online course for students to enter for a chance to win a Free Session at Momentum. The top student ended up being Jarod Thornton! Not only did he win a free session to Momentum, he also was hooked up with a GoPro and Skullcandy Swag pack!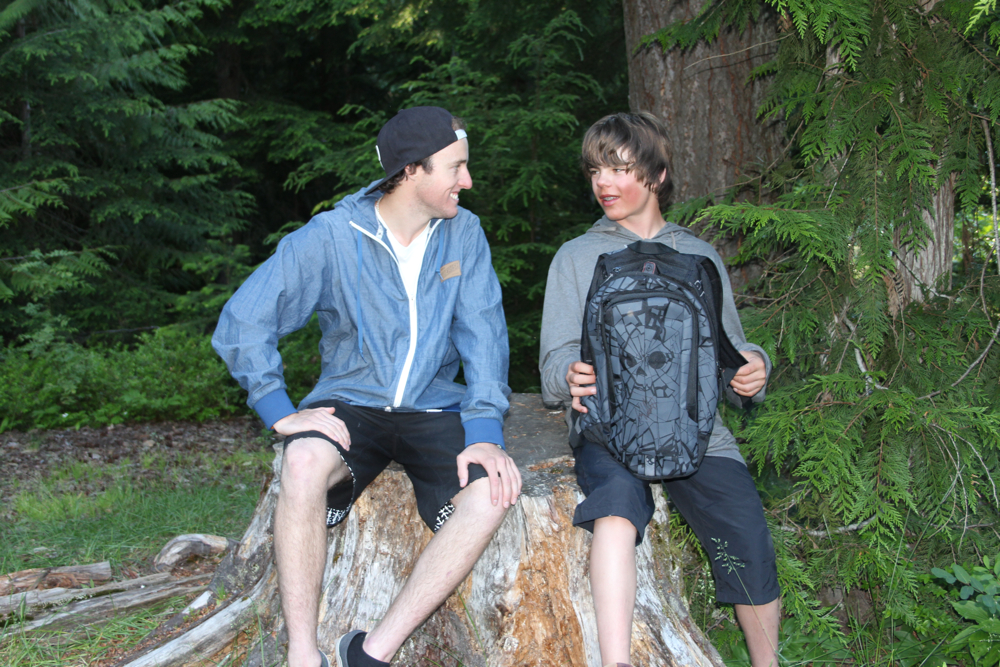 Jarod also got to interview his ideal!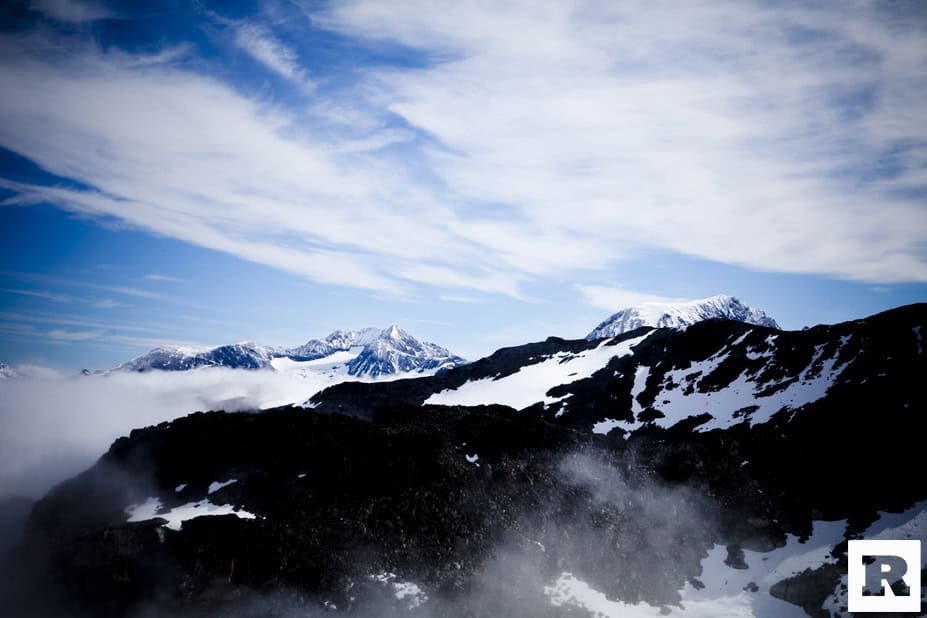 That's all for now from Whistler Blackcomb with Love!
Session 3 Update:
We currently have Momentum Exposure going on with Blake Jorgenson, Johnny DeCesare(Poor Boyz), Darren Rayner(Voleurz), Doug Bishop and Jeff Schmuck (Newshoolers.com) and Charlie Grinnell with his 2 RED Camera.
Also happening Session 3 is our Girls Week! With Roz G, Dania Assaly, Tami Bradley, Jess Cummings, Meg Olenick, Kristi Richards, Chelsea Henitiuk, Meg Gunning, Annais Caradeux, and Maude Raymond!
July 15, 2012