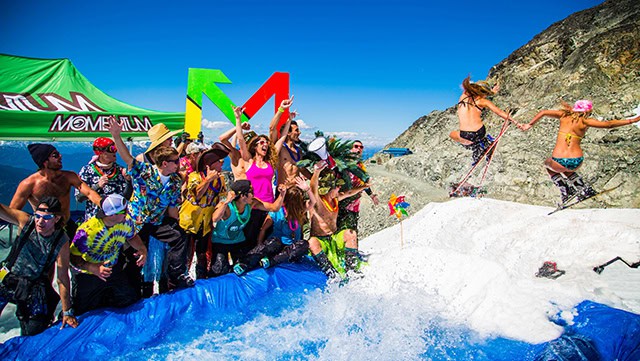 Summer Skiing – Adults Only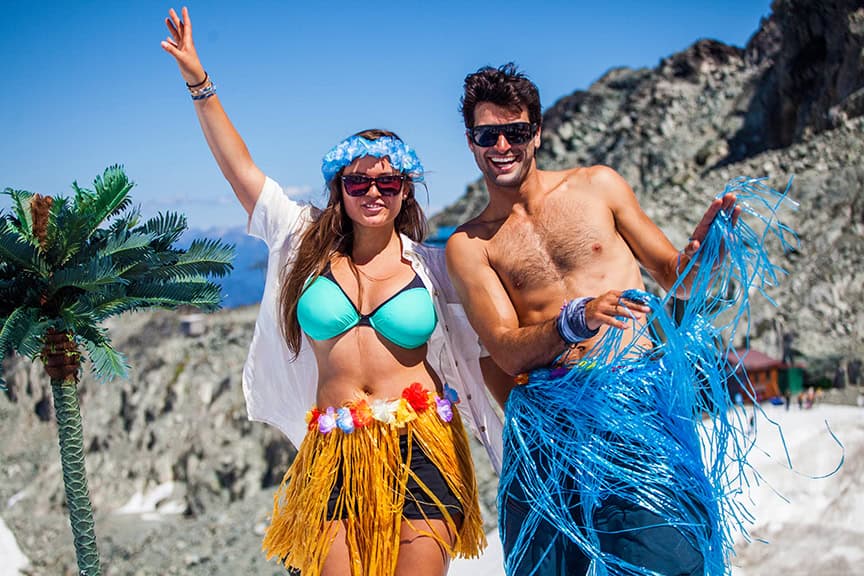 The time-honoured tradition of summer camp is a right of passage for most North American whippersnappers. For some, the memories of bunking up with newfound friends in rustic log cabins, participating in obstacle races, and scoring your first kiss by a lake are fond. But for those who kicked and screamed as they were shipped off to the mosquito-infested woods by parents looking for a little "alone time," the recollections can be less peachy. Don't fret though, because whether you're of the latter or the former, Momentum Ski Camps in Whistler, B.C. offers adults the chance to relive summer camp, with a winter twist.
Perfectly positioned in the heart of Whistler, B.C., Adult Week at Momentum consists of six days of mogul and/or park skiing with Olympic and X Games medallists as your coaches. In addition to being coached on how to ski the way you wish you could have when you were a kid, you'll also have ample opportunities to let your hair down and re-create summer camp, your way.
We investigated all that goes on at Momentum Ski Camps' Adult Week, and came up with five sure-fire reasons to relive your summer camp experience.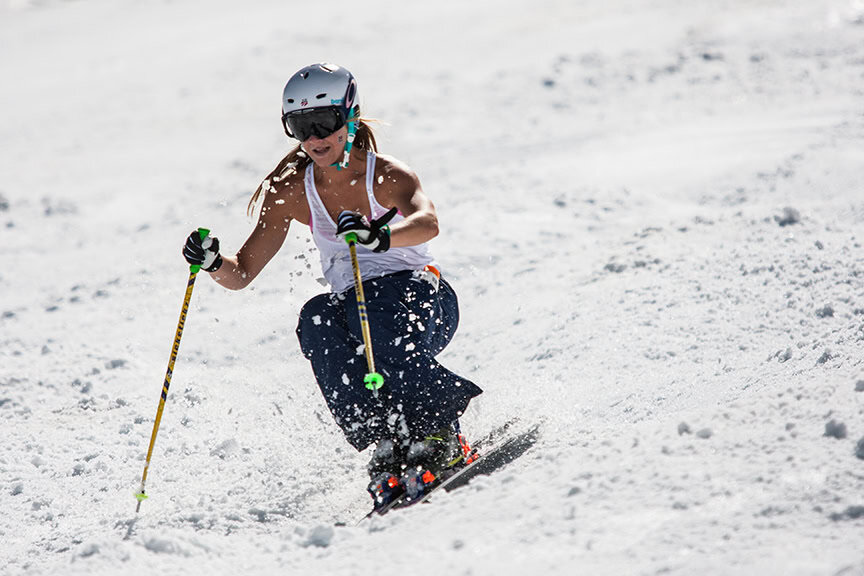 HOT LAPS
7000 feet above sea level on the Horstman Glacier, there exists a world like no other. Here lies an exclusive ski park where you can hotlap on a private T-Bar with some of the best skiers in the world as your coaches. Shred soft bumps, fly off perfectly manicured jumps and reach those goals and dreams you never thought you still could – spins, flips or just a sweet top to bottom mogul run.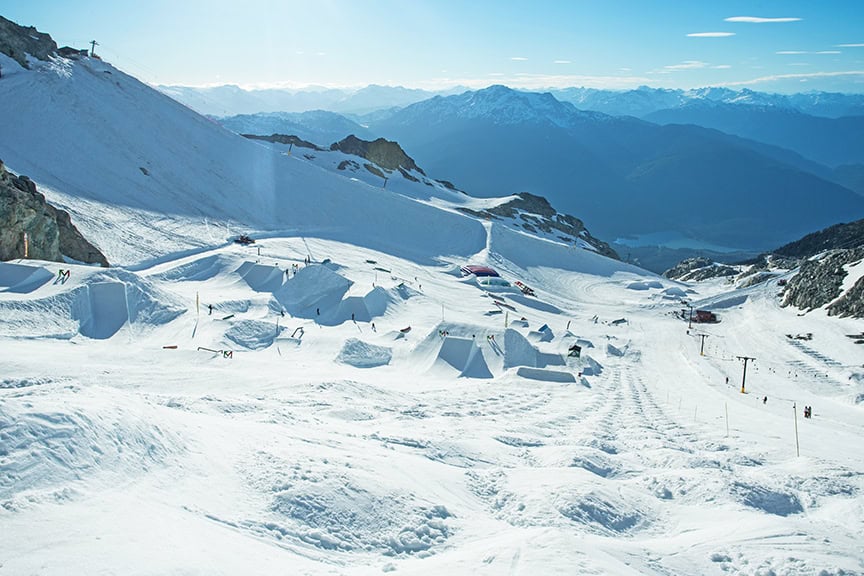 APRÈS-SKI
The tradition of après is held in the highest regard at Adult Week. It's a big part of skiing's history, and accordingly, Momentum considers it almost as important as progressing campers' skiing skills on the glacier each day. One of Adult Week's most popular pastimes, 'Marg's Patio,' has made it onto the official list of afternoon activities.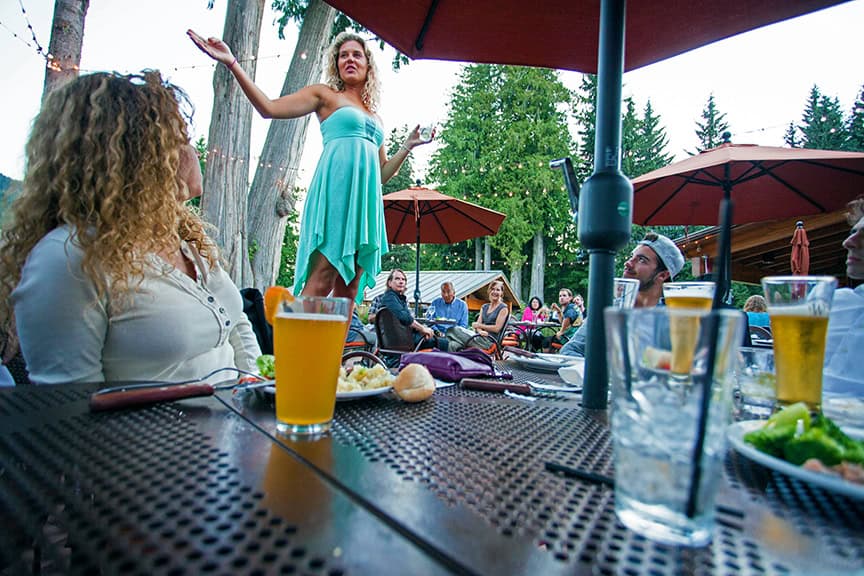 NO WORRIES
Decision making as an adult isn't always as fun as you imagined. But at Adult Week, everything is organised. The only decisions you'll be making revolve around how rad you want to get, both on and off the hill. Want to learn backflips? Throw axes? Bungee jump off bridges? Shoot paintball guns? Momentum will facilitate all of these exploits and more. Or maybe you don't subscribe to any of that, and just want to spend a lazy afternoon at the lake. Either way, no one will tell you what to do.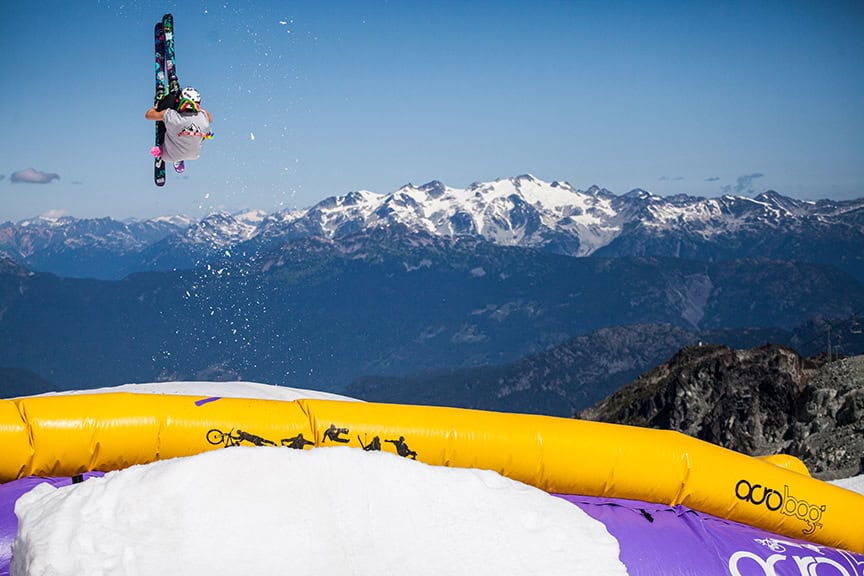 WINED AND DINED
Sloppy Joe's and macaroni and cheese don't exist during Adult Week. To put it lightly, you'll be wined and dined, eating at different restaurants in Whistler Village each night. Every evening is a different affair, but the finest sushi outside of Japan and bottomless sake margaritas at Sushi Village are some of the culinary highlights of the week.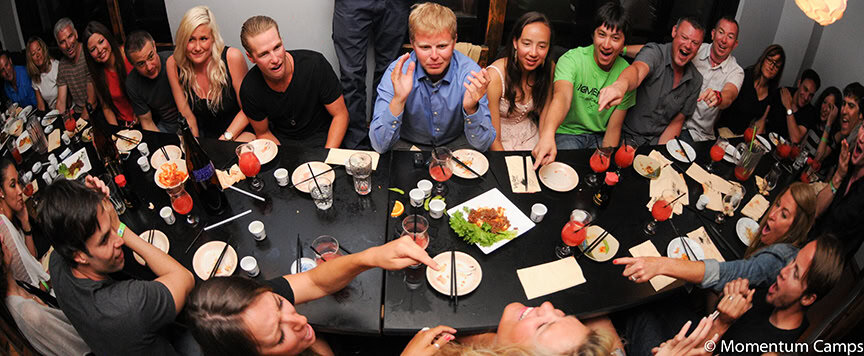 SECOND CHANCE AT PROM
If you can honestly say that you ticked all of the boxes at your high school prom, then we'll have to classify you in the 1% of elite teenage superstars. But for the rest of us average humans, the chance to relive prom, with no curfew, legal consumption of adult beverages, and a crew of carefree, likeminded shredders, in one of Canada's biggest party towns, is a pretty sweet sounding prospect. A prom-themed party is just one of the many evening activities and themed parties that Momentum has planned for you.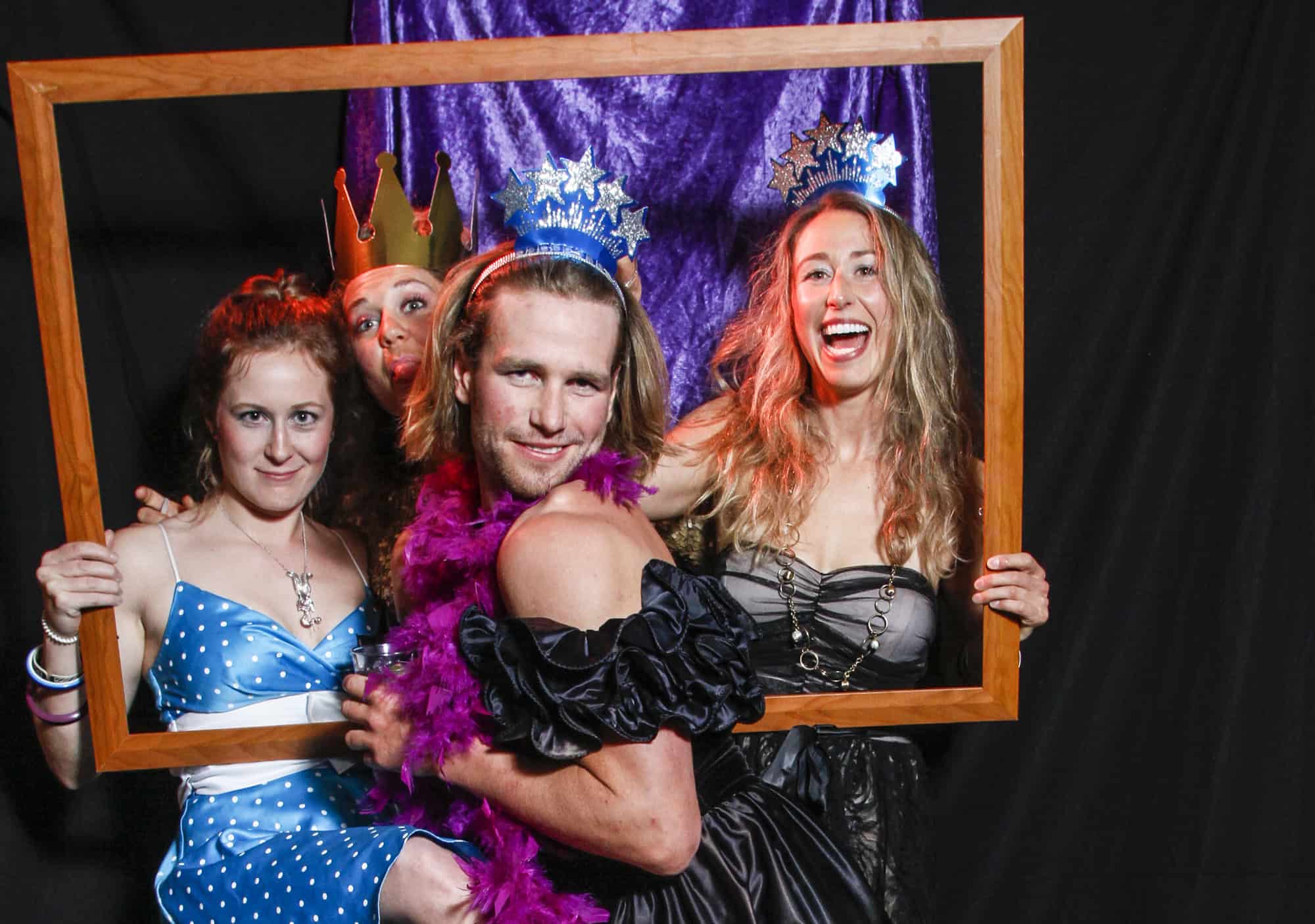 As much as Momentum loves kids, they've dedicated this week exclusively to adults, aged 19 and up. But whether you decide to act like an adult or not is completely up to you.
For more info on Momentum's Adult Camps go HERE. or contact at P. 1.800.949.7949   E. info@momentumcamps.com
April 11, 2018