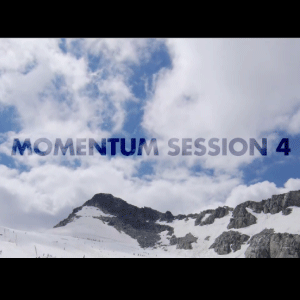 Momentum Session 4 Recap and Edit plus Splashdown 2013
The action continued into Session 4! With Splashdown, Heather McPhie & Mikael Kingsbury Red Bull shoot, another star-studded group of coaches & fellow pros training, plus a talented group of stoked campers! Photo: James Woodsy Woods and his class.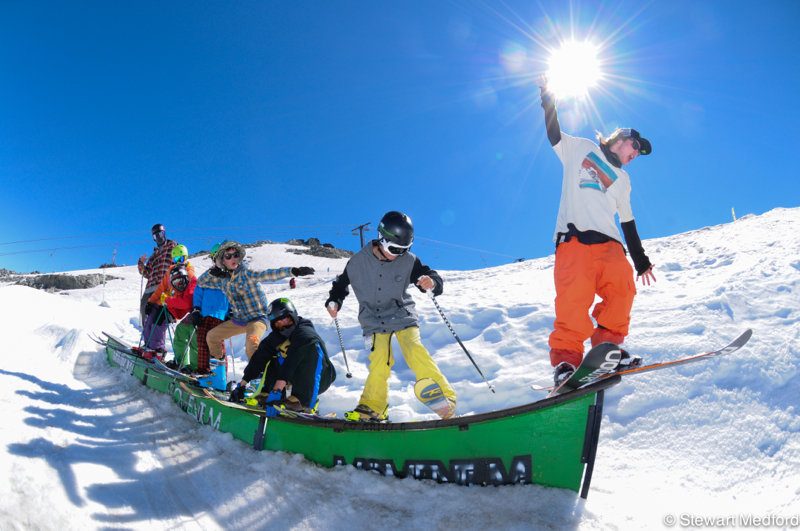 Coaching this week were former campers: Noah Bowman, James Woodsy Woods, Justin Dorey, Noah Morrison, Mike Riddle, Matt Margetts, Corey Vanular, Austin Ross, Paul Bergeron, Dania Assley, Meg Gunning, Mike Henitiuk, Chelsea Henitiuk, Jackie Brown, Scott Belevance and TJ Schiller & Josh Bibby(past diggers). Photo: Coach group shot
Additional Coaches: Sho Kashima, Tom Wallisch, Joss Christensen, Josh Stacks, Anais Caradeux and Tami Bradley. Photo: Tom Wallisch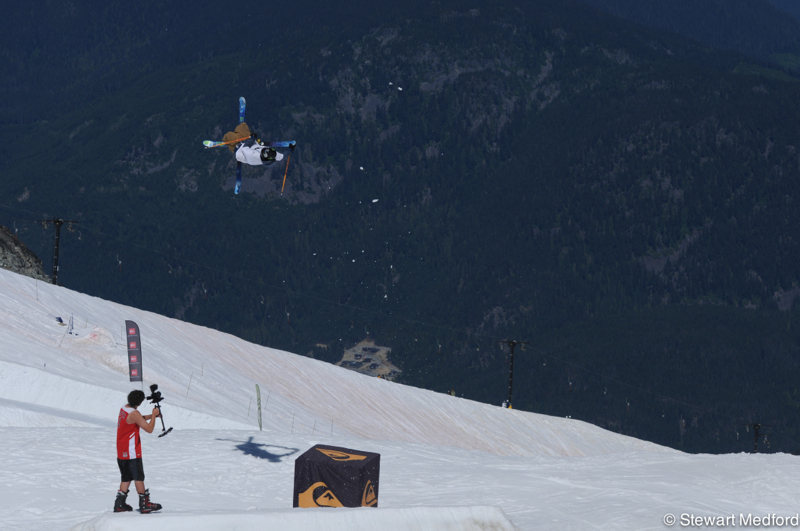 Training: Candide Thovex, Sammy Carlson, Torin Yater-Wallace, ABM, Devon Logan, Gus Kenworthy, Heather McPhie, Mikael Kingsbury plus many more…. Photo: Candide on the new Z-rail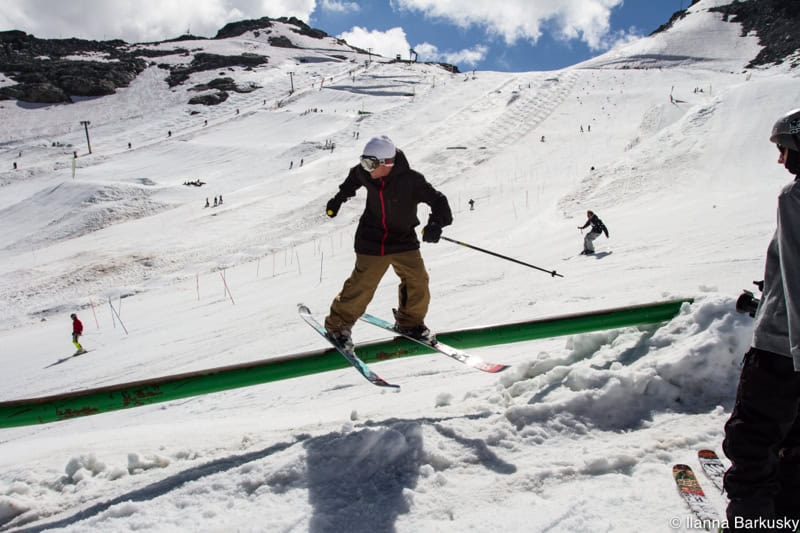 Red Bull joined us to film mogul skiers Heather McPhie and Mikael Kingsbury while they were up training.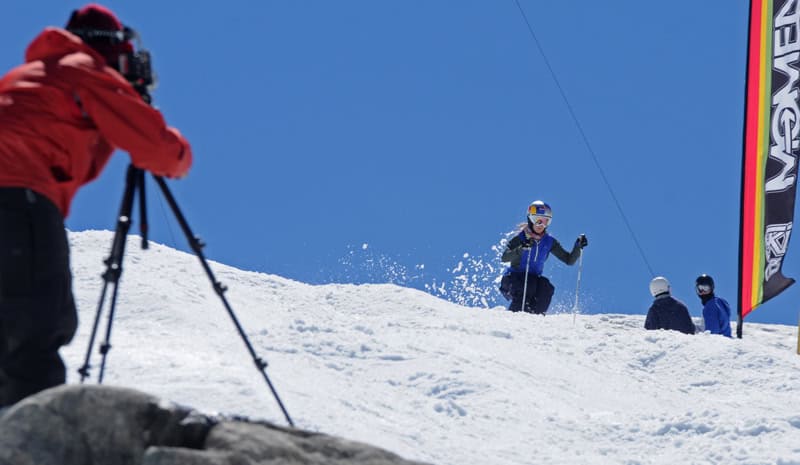 The $100,000+ super slow-motion Phantom camera is sure to capture some impressive visuals, not to mention slow Mikael Kingsbury down enough to see how he tears down the bumps.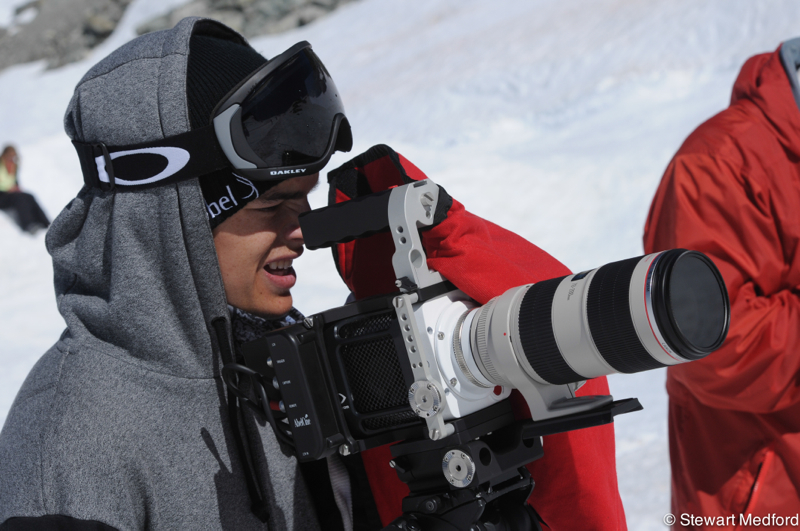 Also from the mogul world, US mogul champ Sho Kashima was out coaching with us this week.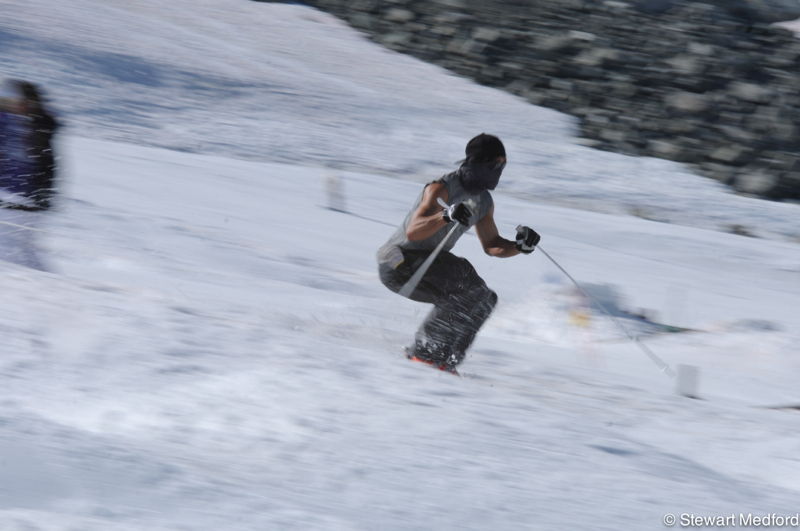 NBA star Kobe Bryant also showed up and took a few laps through the park.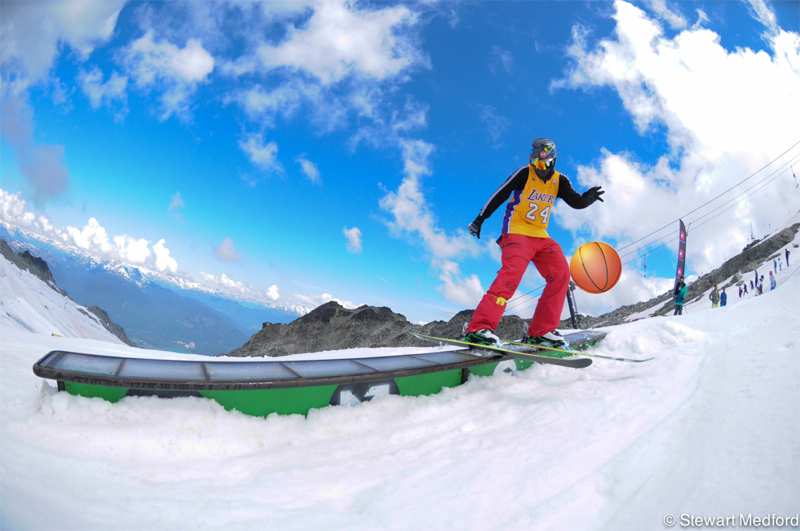 Campers were pretty stoked with all the action going on.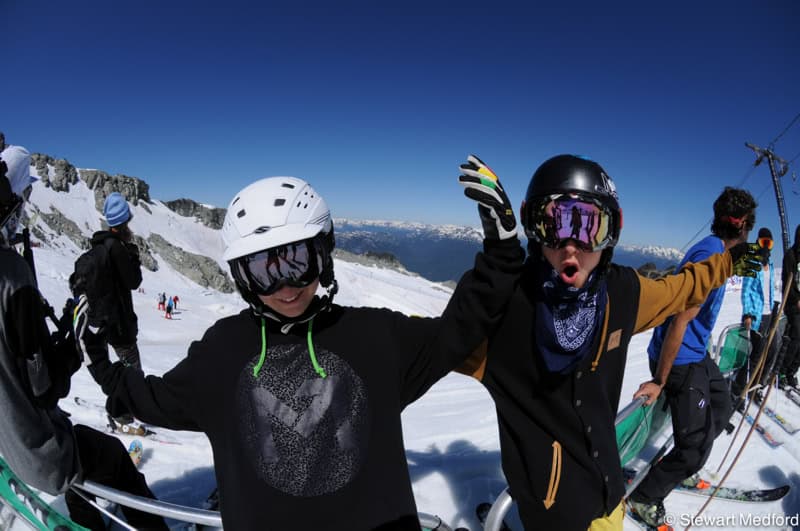 High-Fives…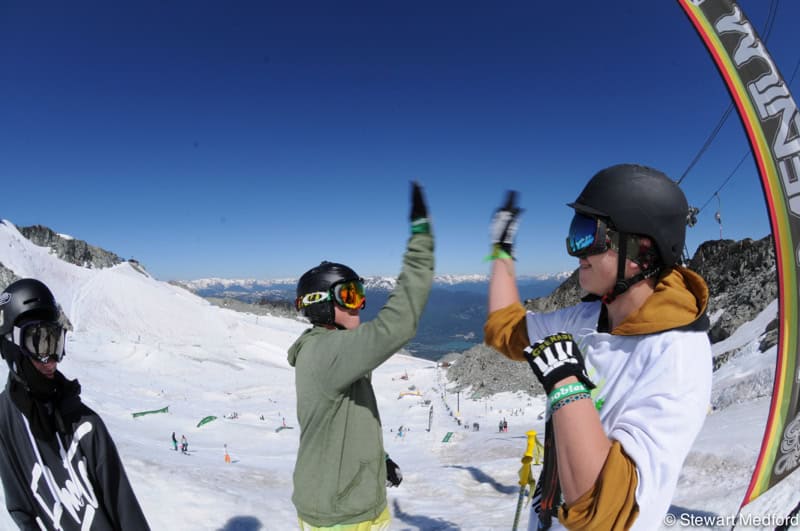 and good vibes.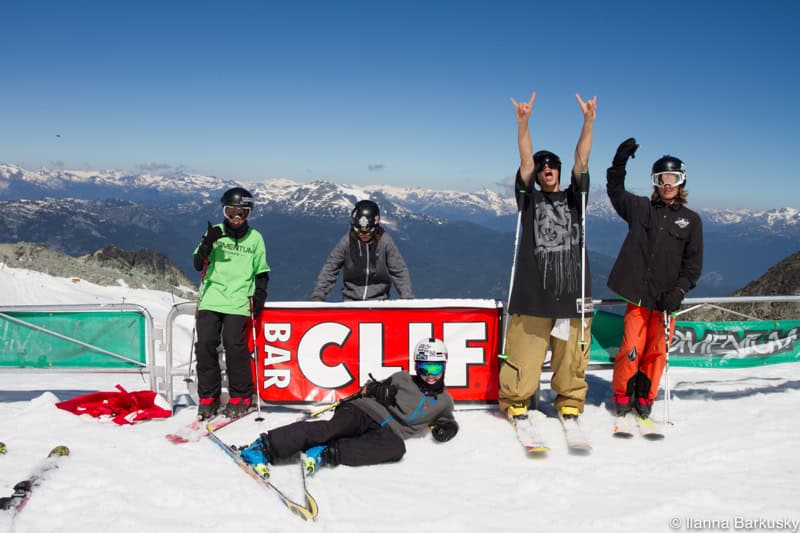 After morning stretch with Meg Gunning…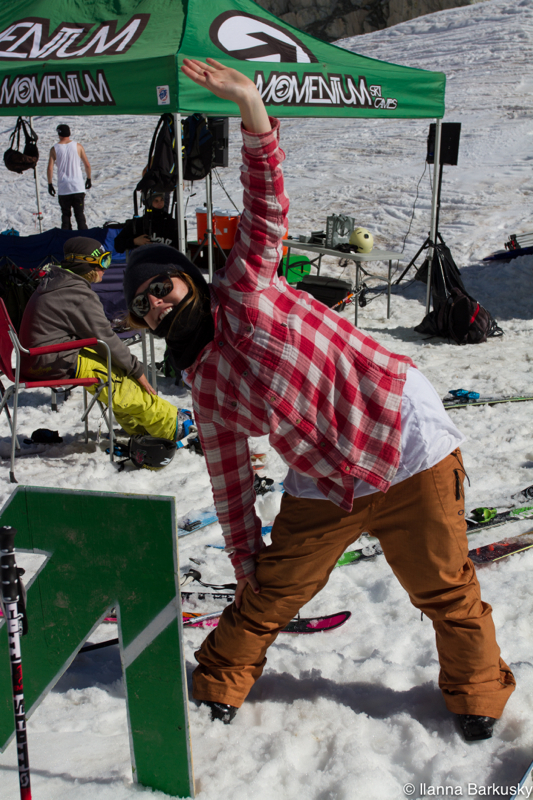 it was time to shred! Rails…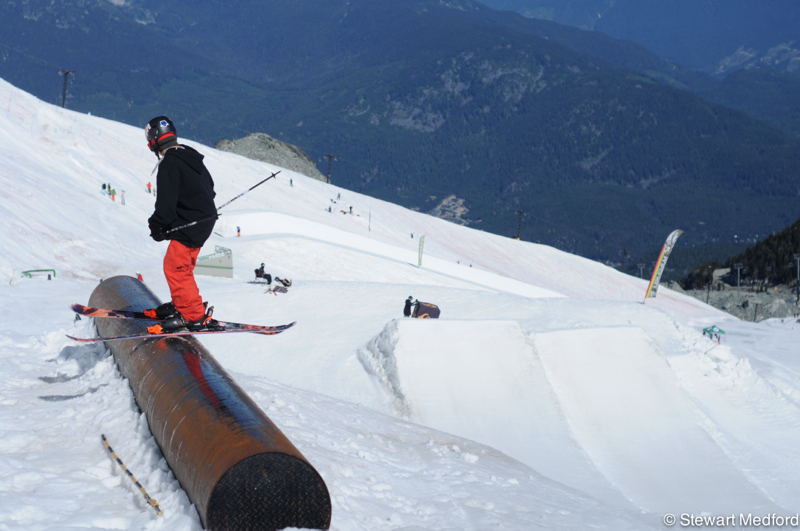 airbags…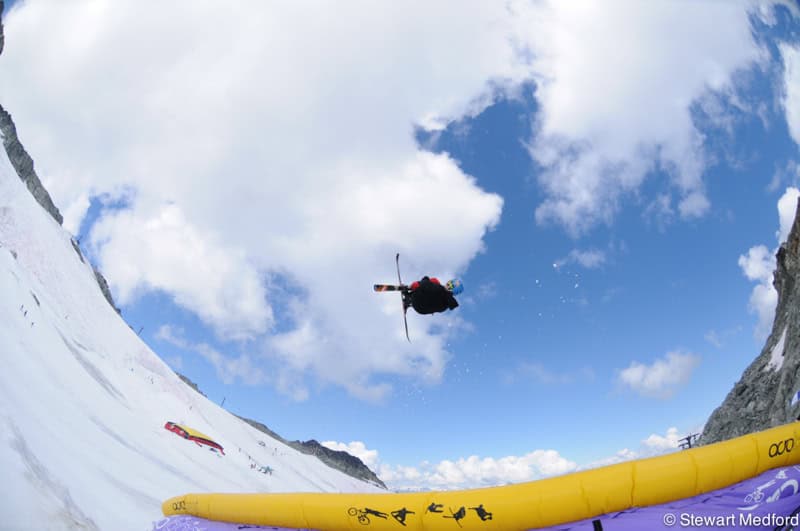 Halfpipe…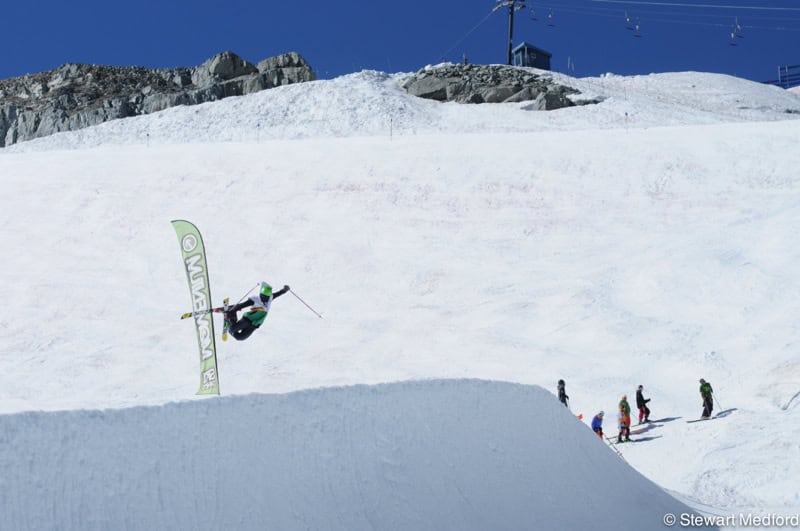 and jumps.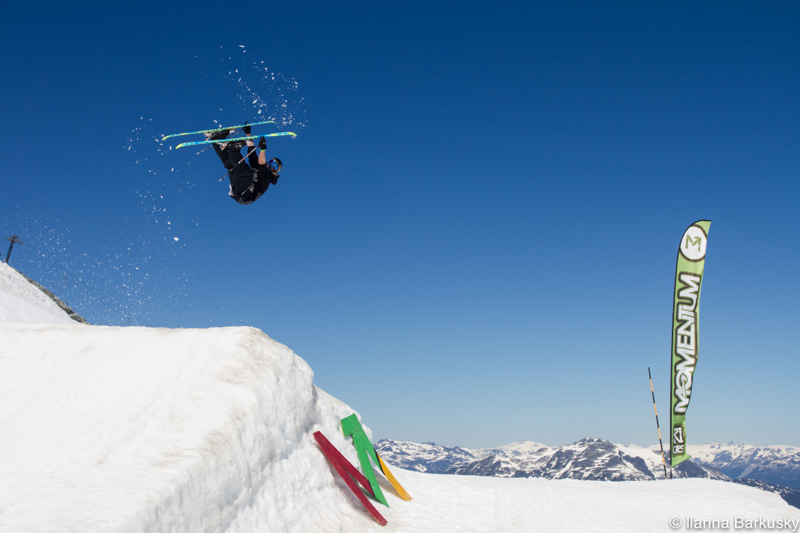 After a quick lunch with Anais Caradeux…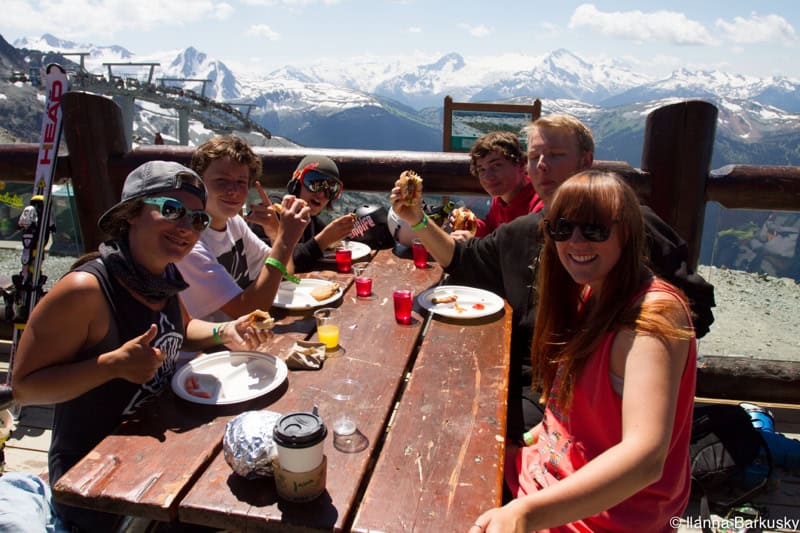 It was back to learning some new tricks. Josh Stacks walking campers through the steps.
Joss Christensen showing his group control through the down-flat-down.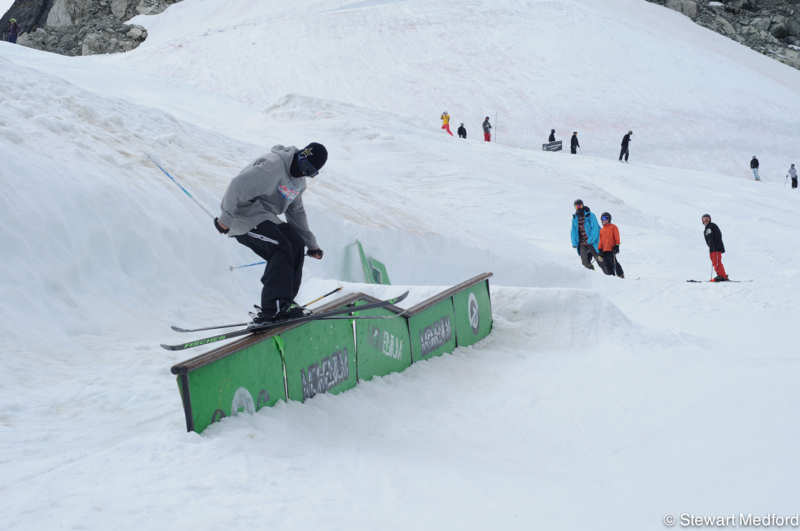 Dania Assaly with style and beauty.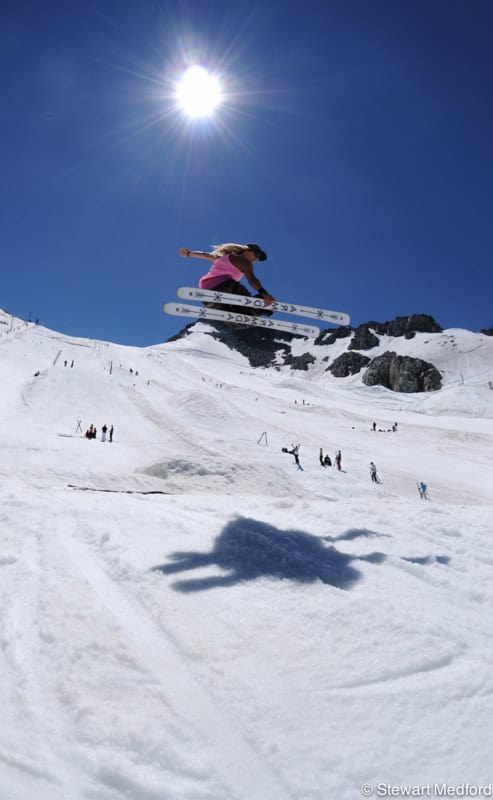 Josh Bibby and his group almost all matching in black.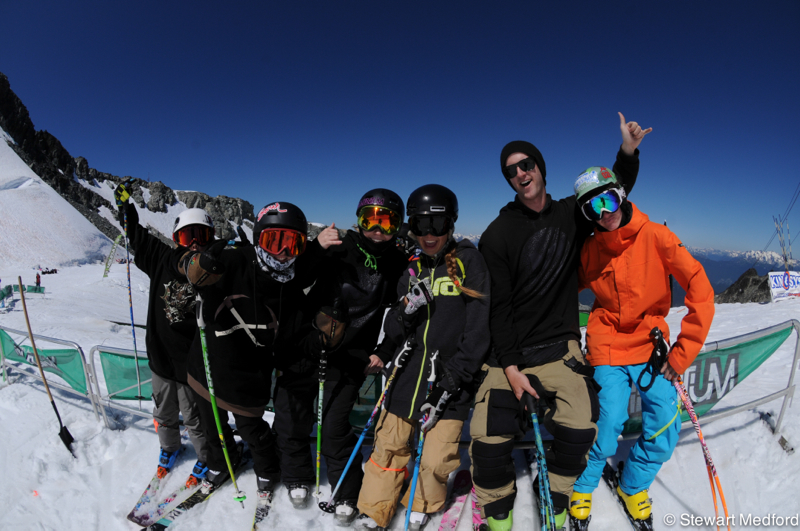 The shredding continued with Mike Riddle testing out the diggers handy work with a rail transfer.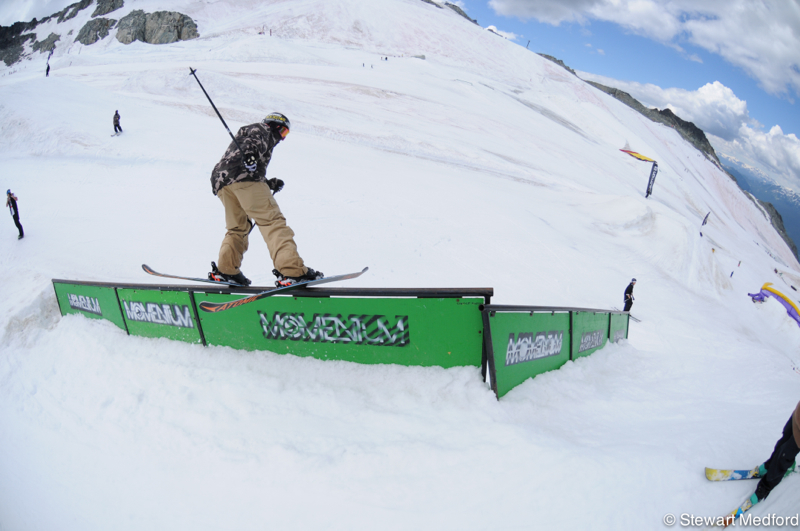 Woodsy going big.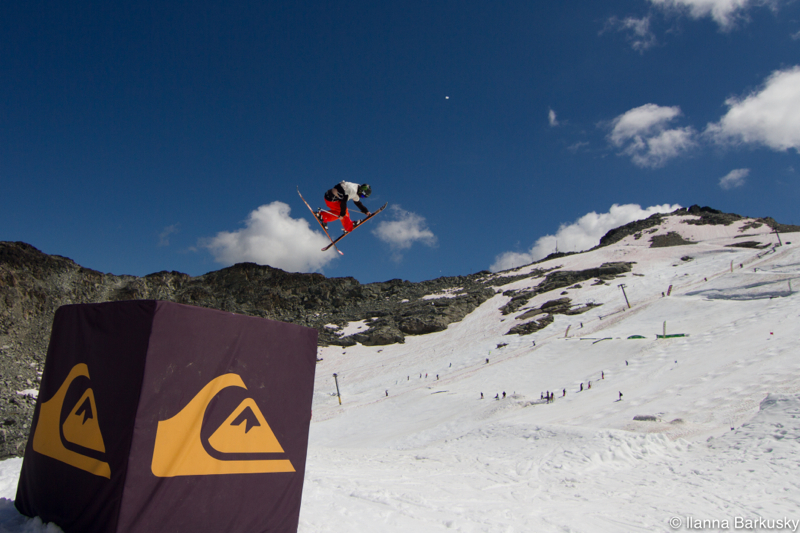 Greasing the Skullcandy stair set.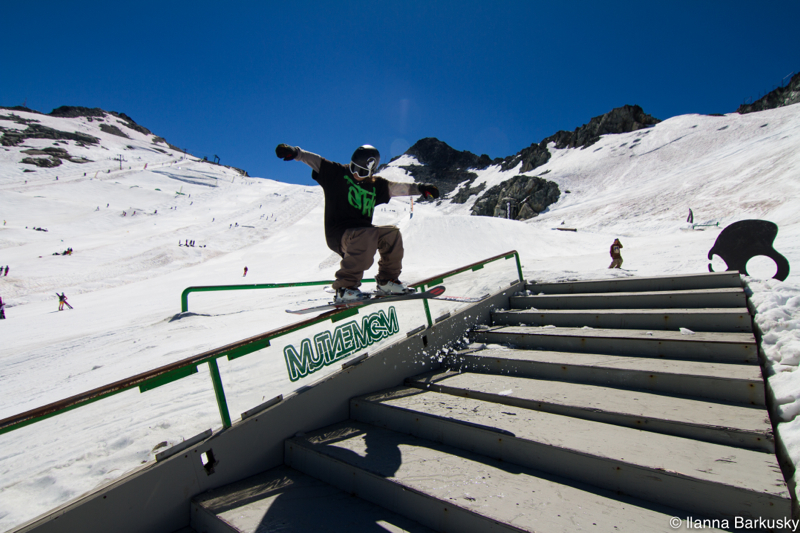 With another week full of sunny weather, it really turned out to be the #BestSummerEver. Photo: Filmer Steve staying protected with the KinEsys umbrella.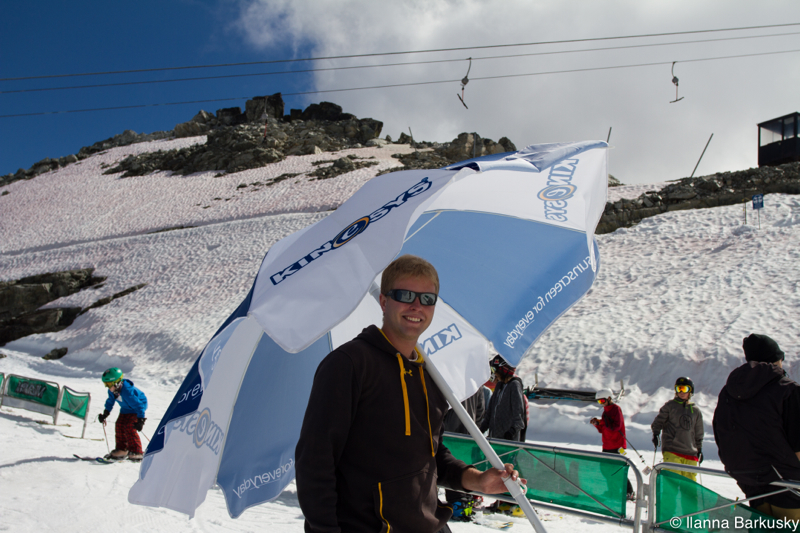 While Austin Ross helped photographer Stew cool down with a slash in the pipe.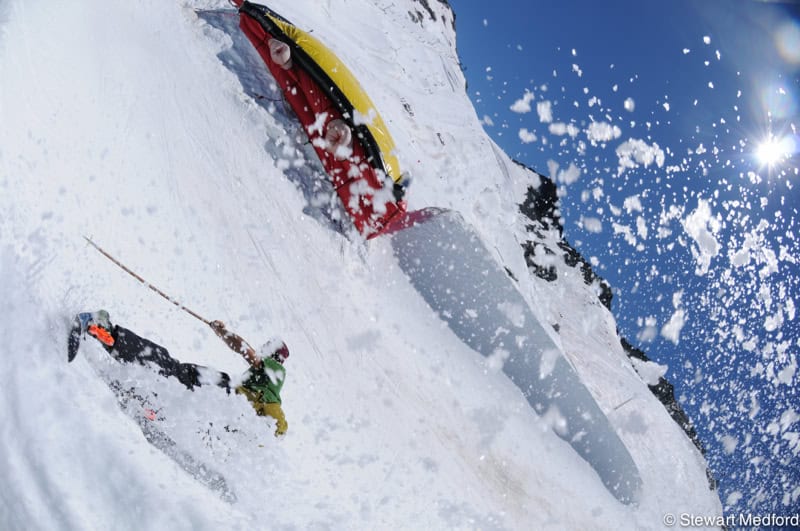 Another way to keep cool was to jump into a pool. Therefore it was time to make a splash and get wet! The annual Momentum SPLASHDOWN displayed pro and camper talents to the Whistler community.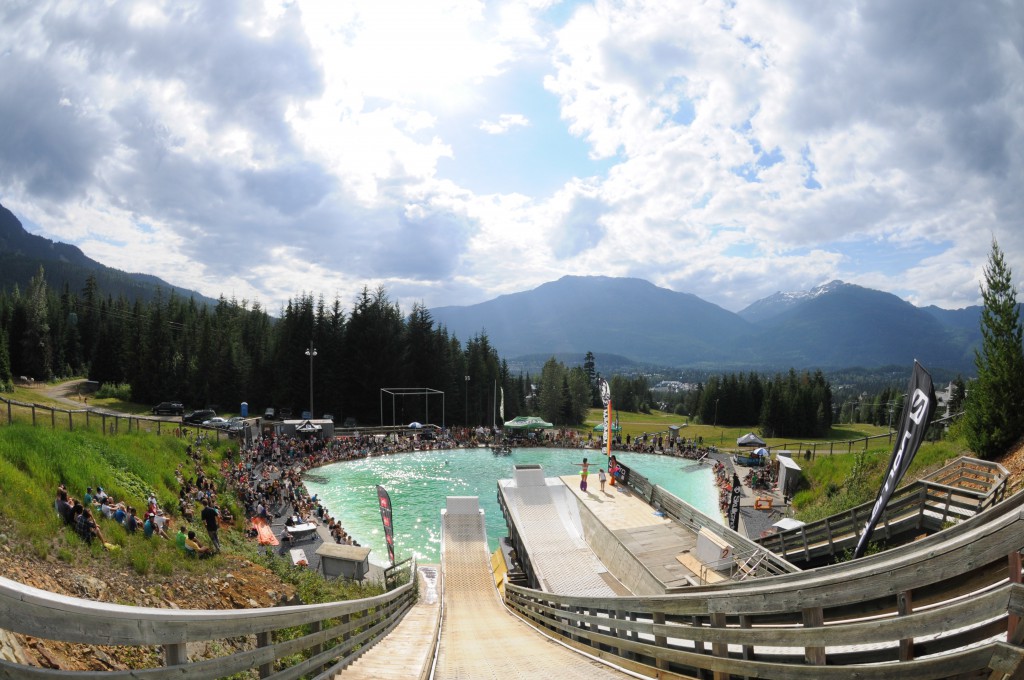 Top pros and campers took to the ramps to flip, spin and splash!
DJ Ace was spinning under the Skullcandy tent.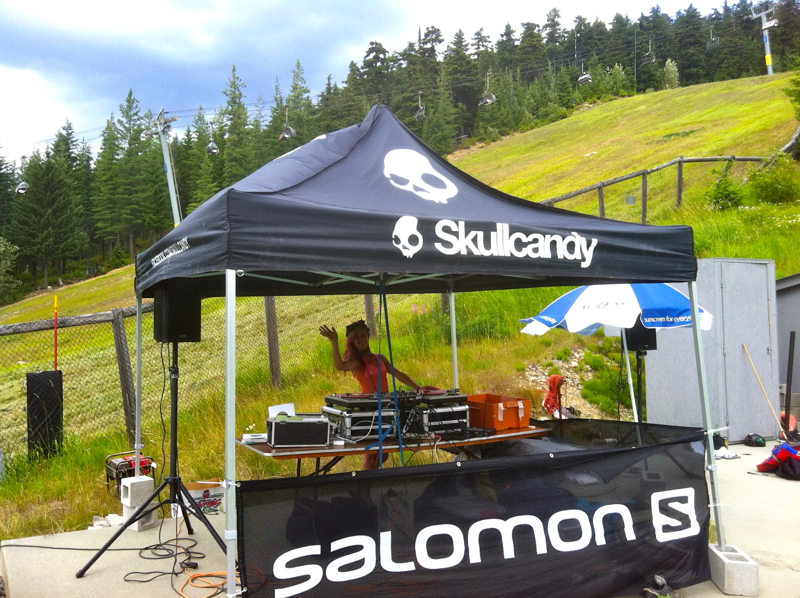 Go-go girls were dancing.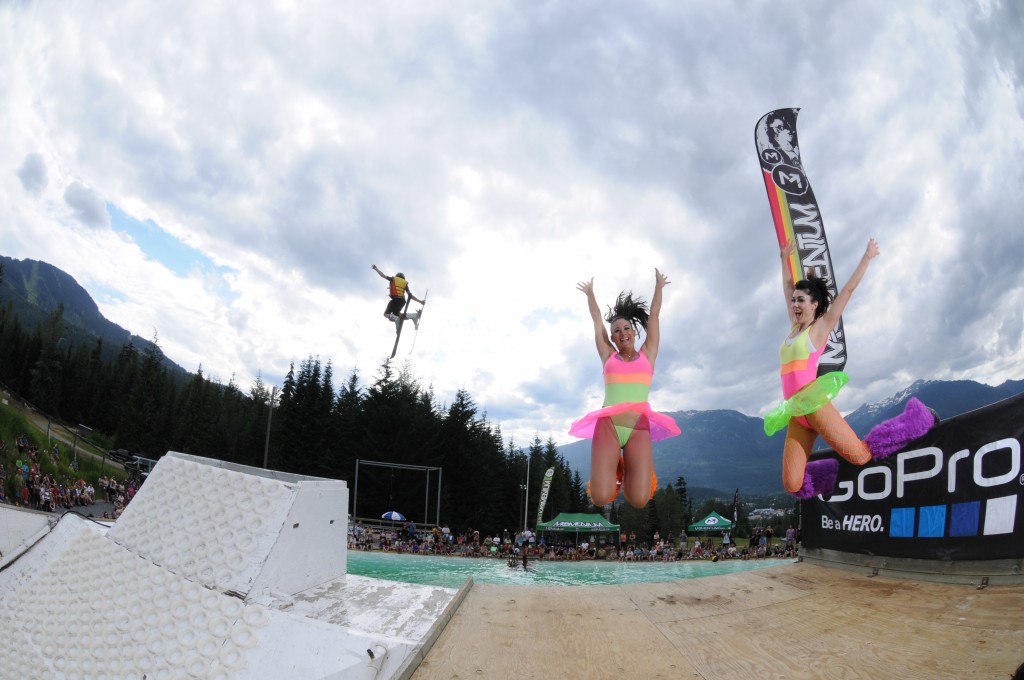 Judges: Gus Kenworthy, Mike Douglas, TJ Schller, with Jeff Schmuck announcing.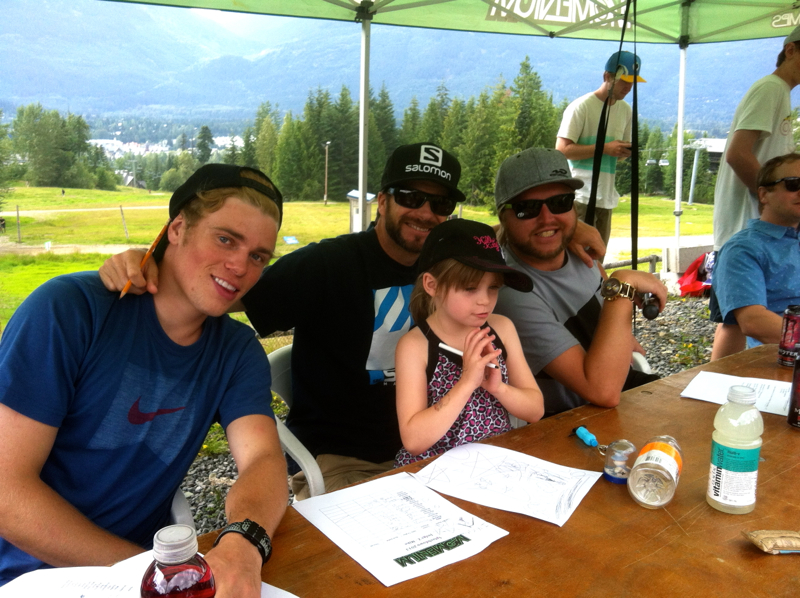 Noah Morrison with a boned out nose grab.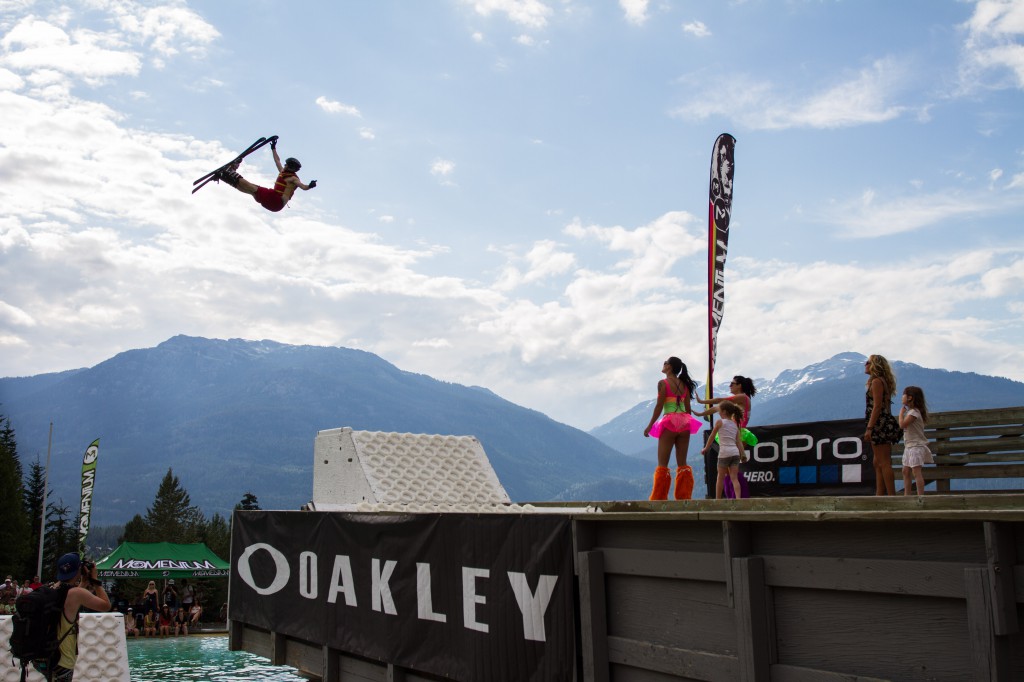 Then it was time for the Skullcandy beach ball blow-up contest. With one of the campers winning a pair of sweet Skullcandy Aviators.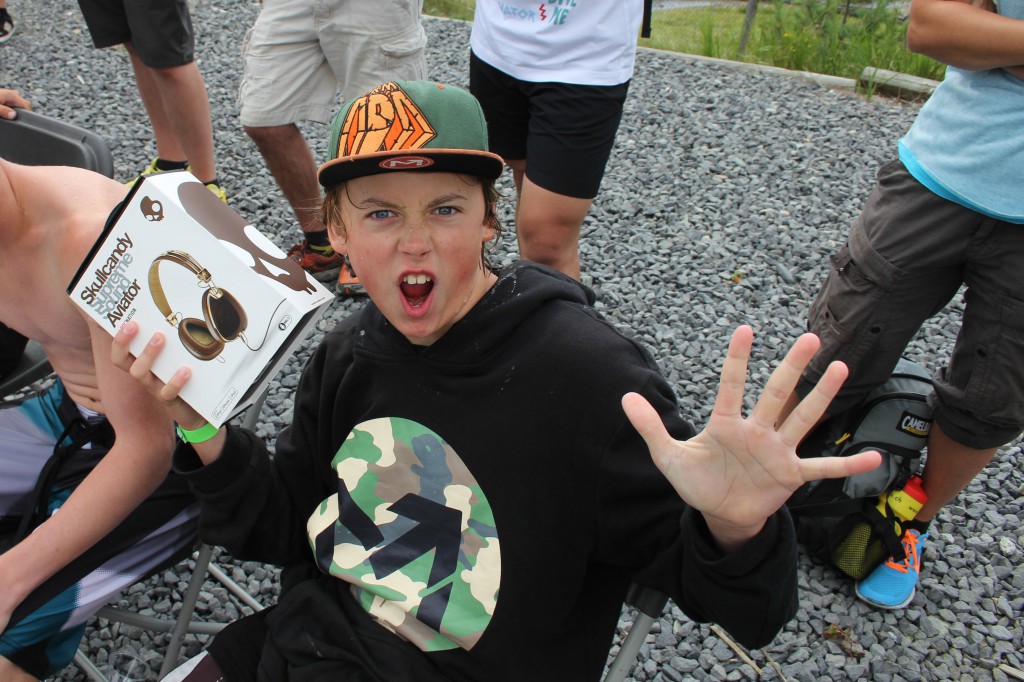 Best impress of TJ Schiller and a Swim each winning Giro helmets.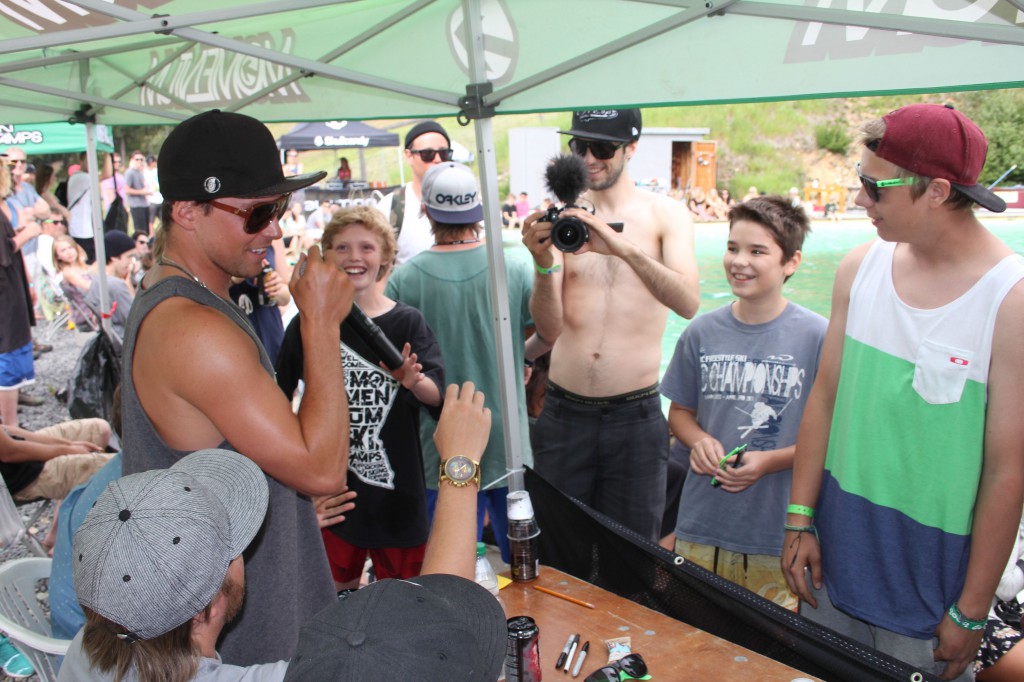 Free Clif Bars were given out.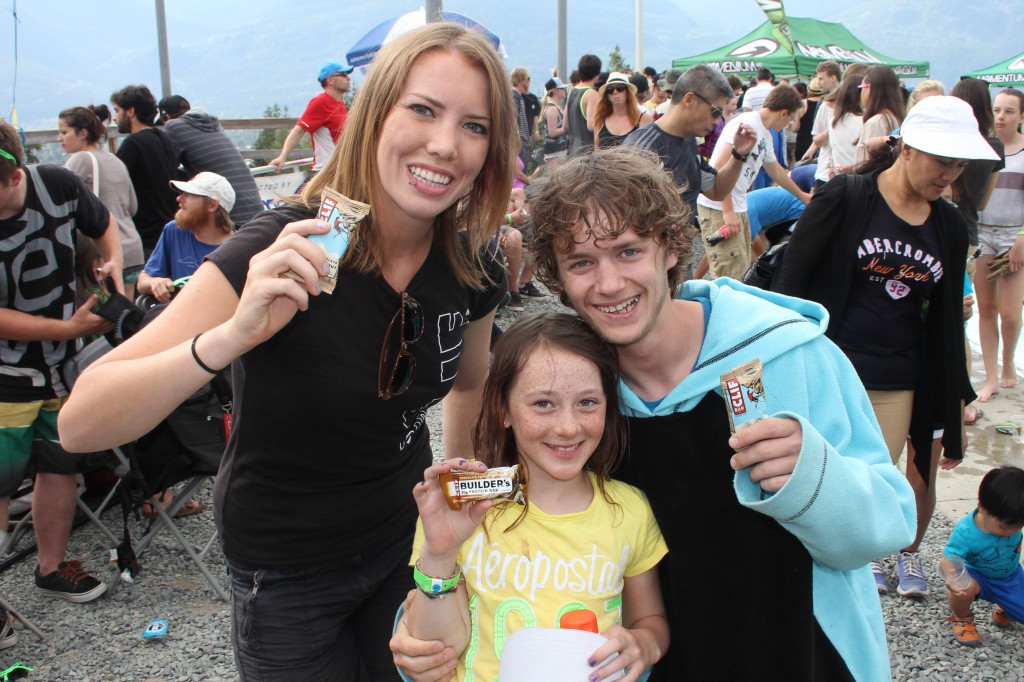 The campers throw down, with Nicolas Suchy from Fernie winning the Spin to Win and Crowd Pleaser category.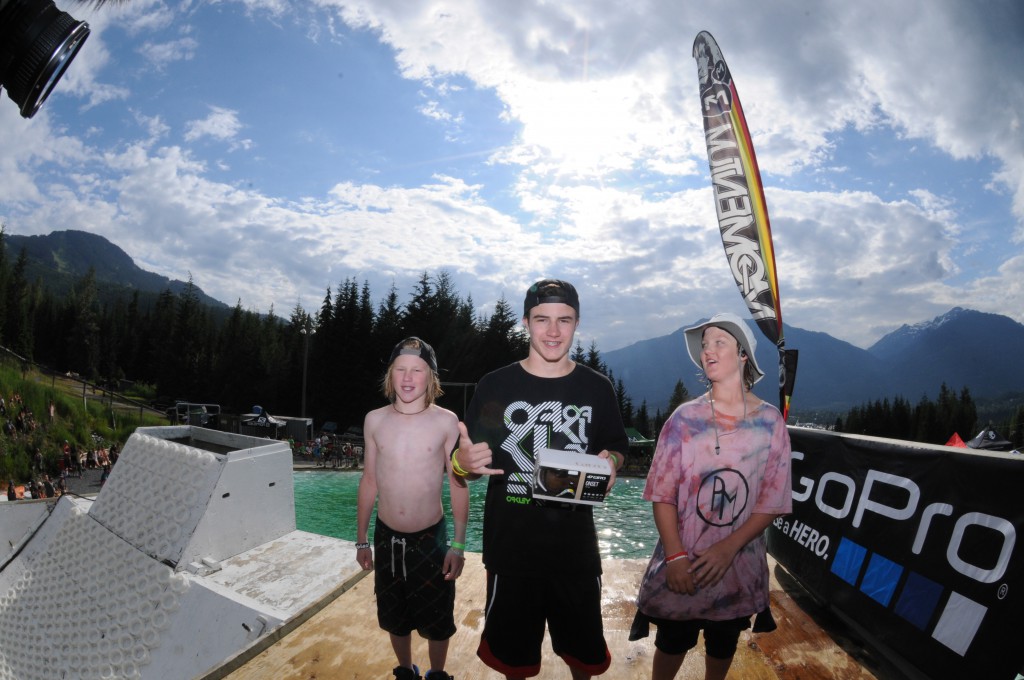 Dylan Marineau from Ontario – Best Jump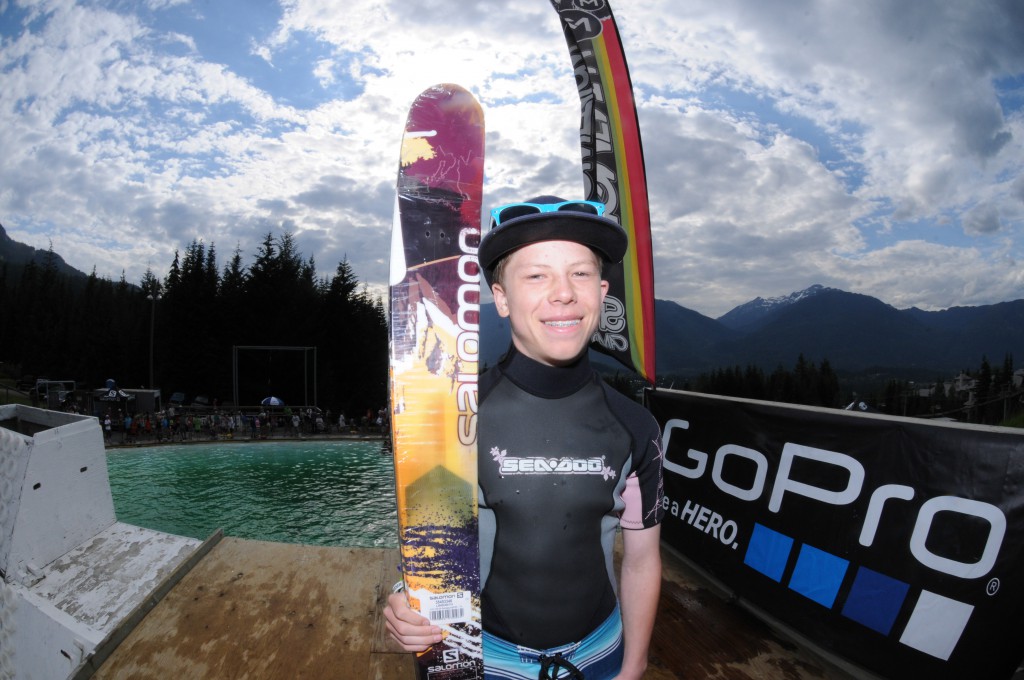 On the pros side Mike Riddle won both the Spin to Win and Crowd pleaser, with ABM taking top honours with Best Jump.
 Thanks to SBC Skiers' Jeff Schmuck for also MC'ing the event.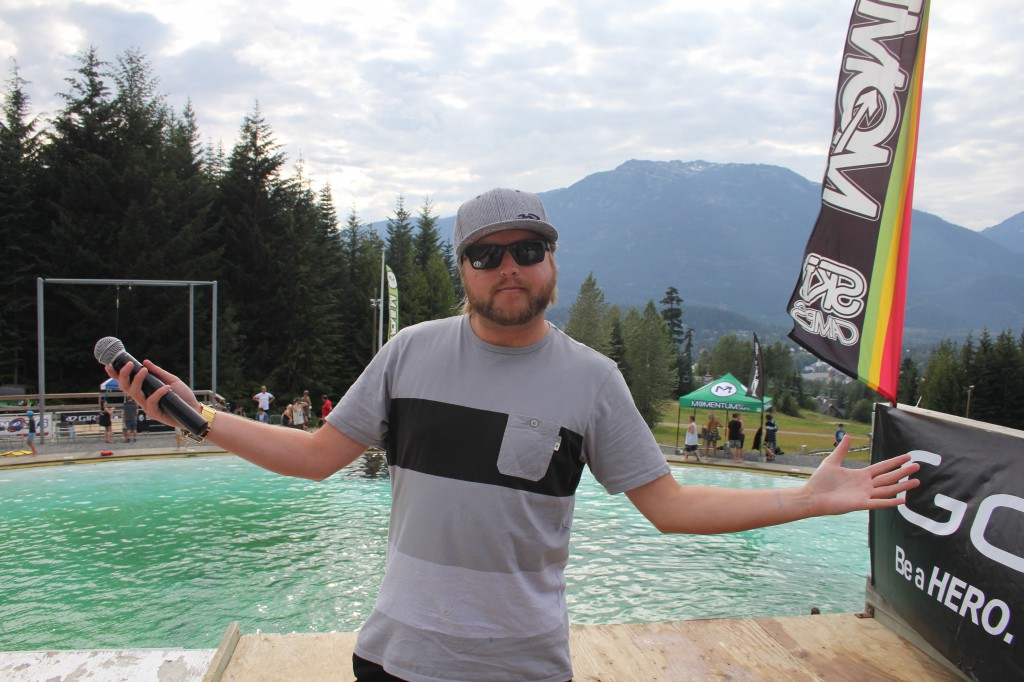 The week was filled with a ton of activities too. Including trampolining at mega-facility Bounce,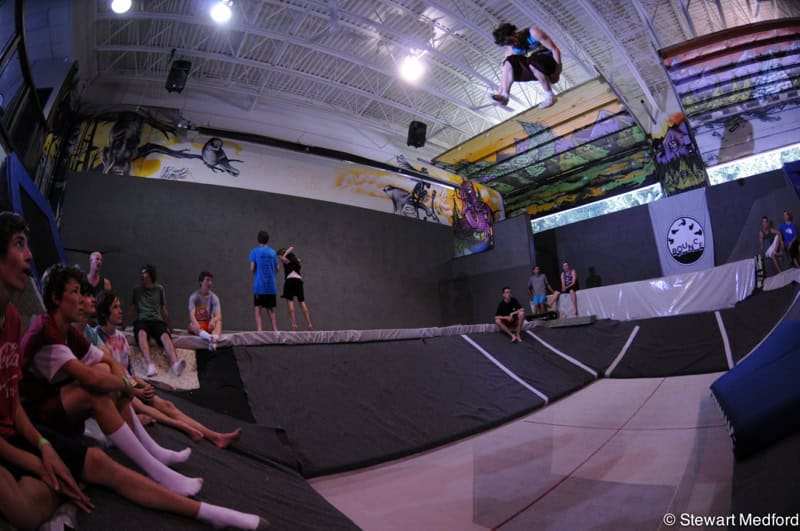 Mountain Biking,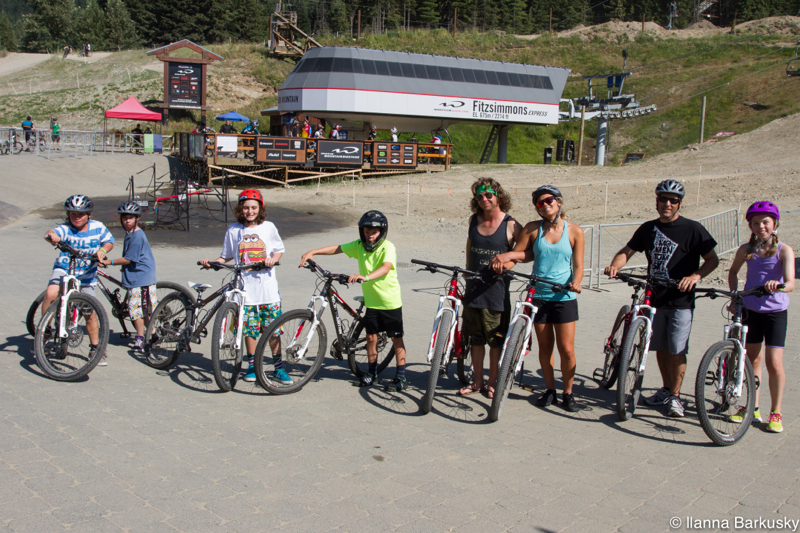 and trying not to get eaten by bears..?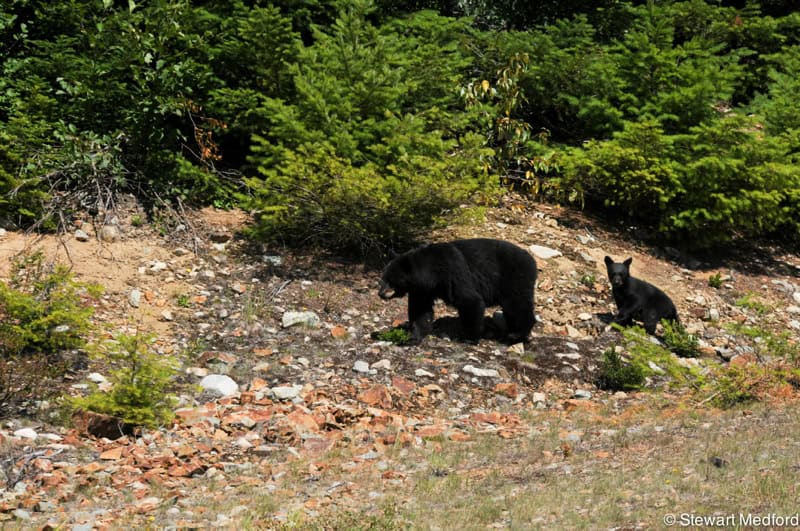 Instead eating at a different restaurant each night with your coaches was more fun.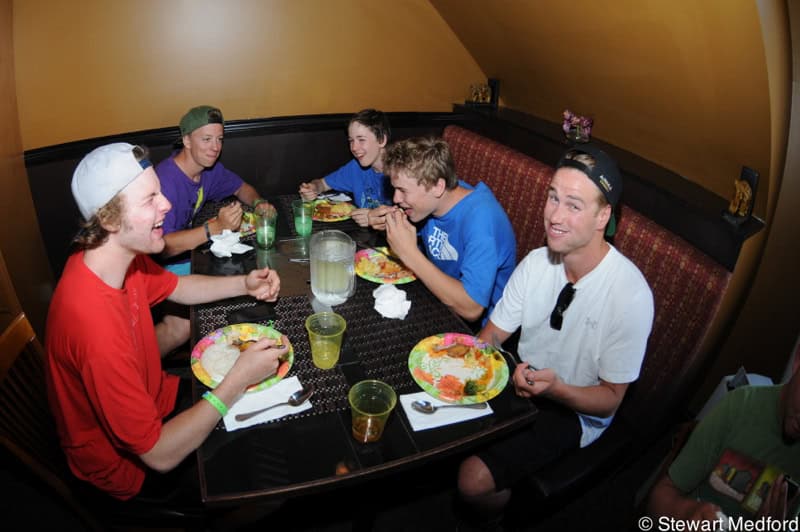 An absolute awesome session! Thanks to all the coaches, diggers, staff and campers!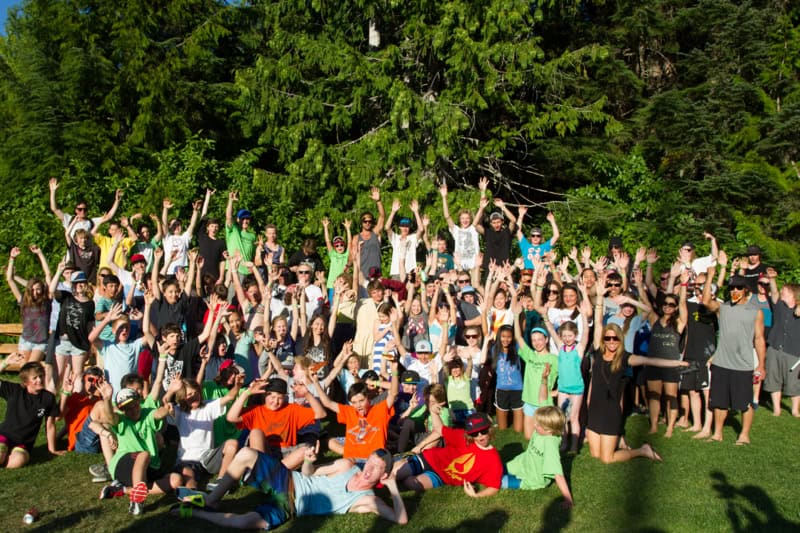 And to our sponsors for hooking up everyone with sweet prizes!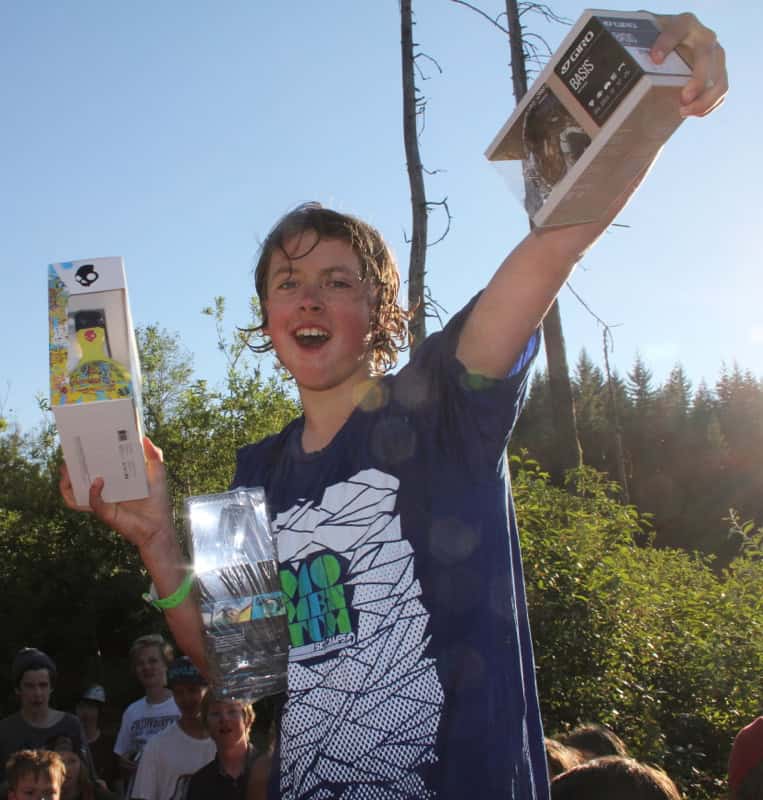 August 23, 2013