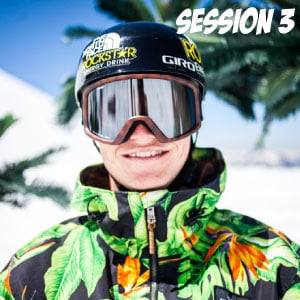 Momentum Ski Camps – 2014 Session 3 Recap and Edit
Talk about #BestSummerEver, Session 3 was unreal!!
Girls Week, Exposure: Film + Photo plus Night Shoot and even more sun and fun for the freeride and mogul campers. All unleashed on Momentum's massive park!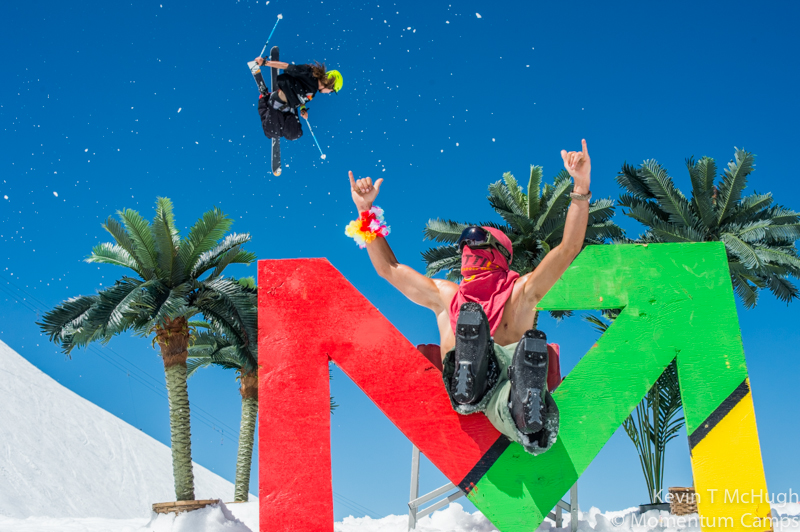 B-Paul airs over Rory Bushfield
Girls Week coaches included: Dara Howell, Keltie Hansen, Kim Lamarre, Roz G, Dania Assaly, Audrey Robichaud, Tami Bradley, Jackie Brown, Chelsea Henitiuk, Maude Raymond, and Yuki Tsubota.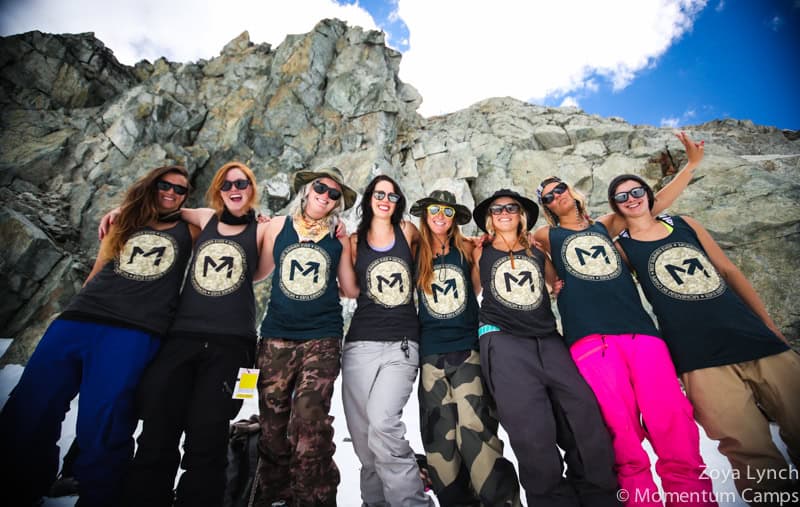 Left to right: Keltie Hansen, Meg Gunning, Chelsea Henitiuk, Roz G, Tami Bradley, Audrey Robichaud, Dania Assaly, Kim Lamarre
Exposure coaches welcomed: Blake Jorgenson, Darren Rayner, Josh Berman, Jan Schuster, Mike Douglas, Jeff Schmuck, Zac Moxley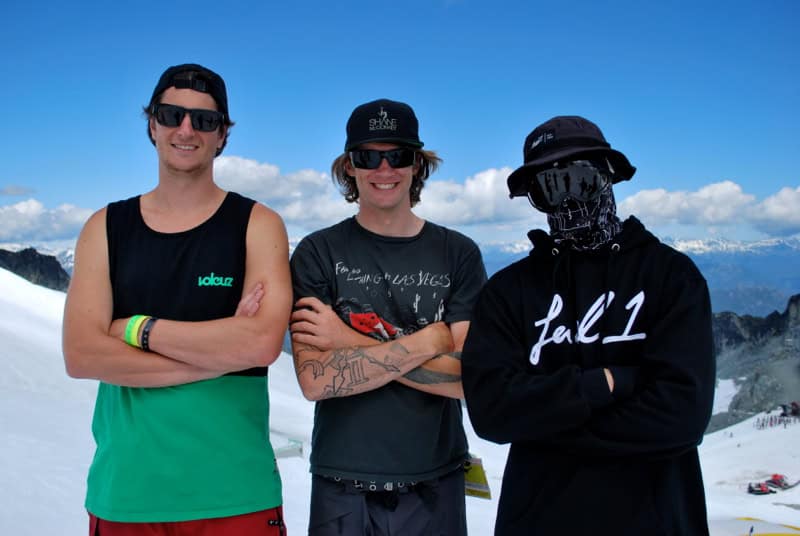 Darren Rayner, Blake Jorgenson, and Josh Berman  Photo: Jeff Schmuck
The rest of the stacked coaching crew consisted of: Joss Christensen, Mikael Kingsbury, Mike Riddle, Rory Bushfield, Noah Bowman, Noah Morrison, Alex Schlopy, Colby West, James 'Woodsy' Woods, Phil Marquis, Matt Margetts, Max Morello, Riley Leboe, Corey Vanular, Paul Bergeron, Justin Dorey, Mike Henitiuk, Josh Bibby, Alexi Godbout, Austin Ross, Mauro Nunez, Eddie Hicks and Josh Stack.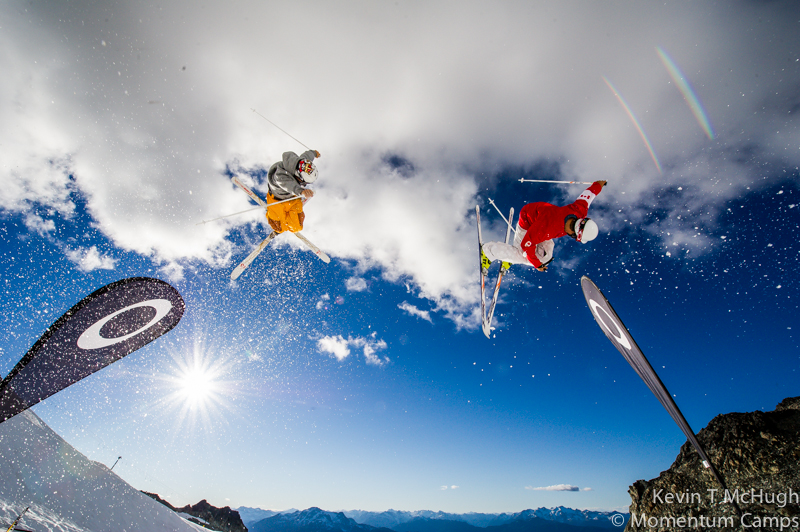 Olympic silver medalist Mik Kingsbury and Phil Marquis tandem jump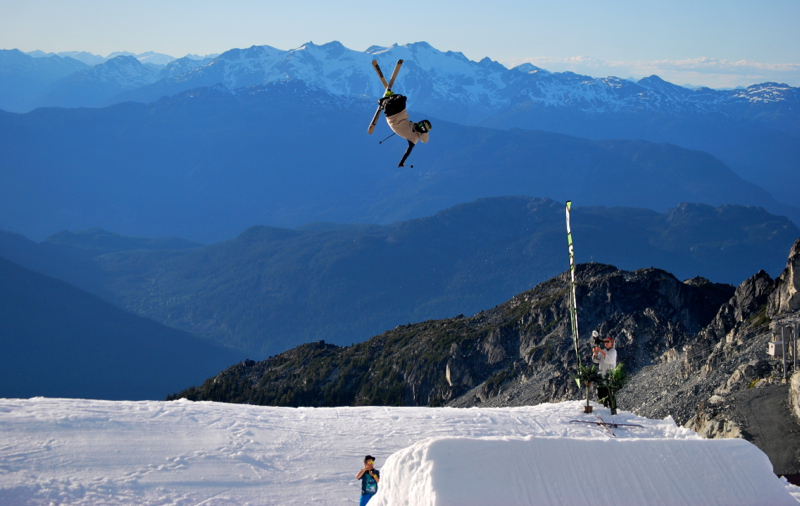 Olympic Gold medalist Joss Christensen    Photo:Jeff Schmuck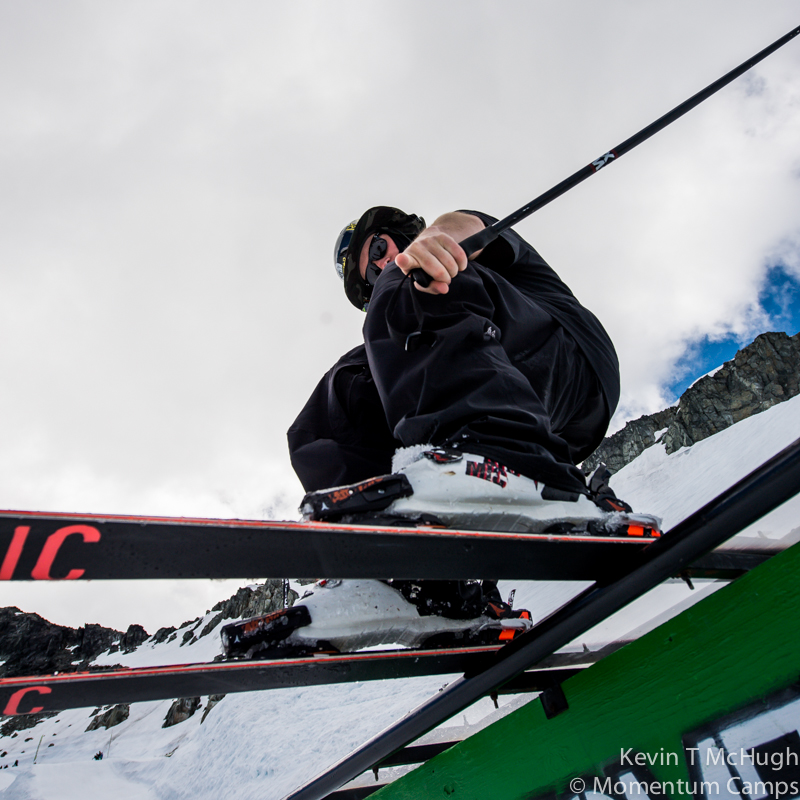 Olympic silver medalist Mike Riddle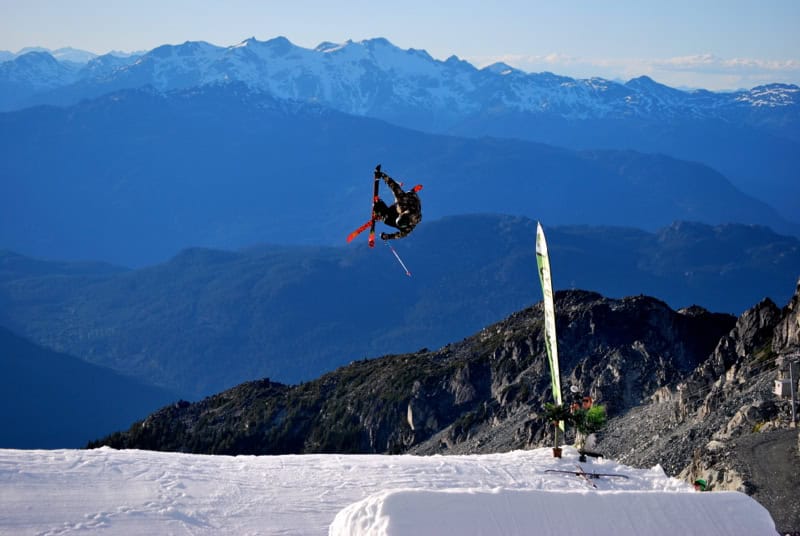 Alex Beaulieu-Marchand aka ABM  Photo: Jeff Schmuck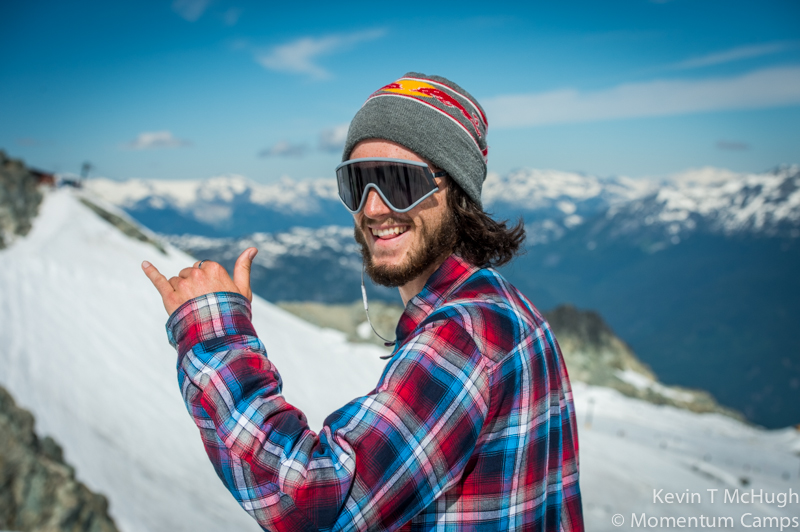 Noah Bowman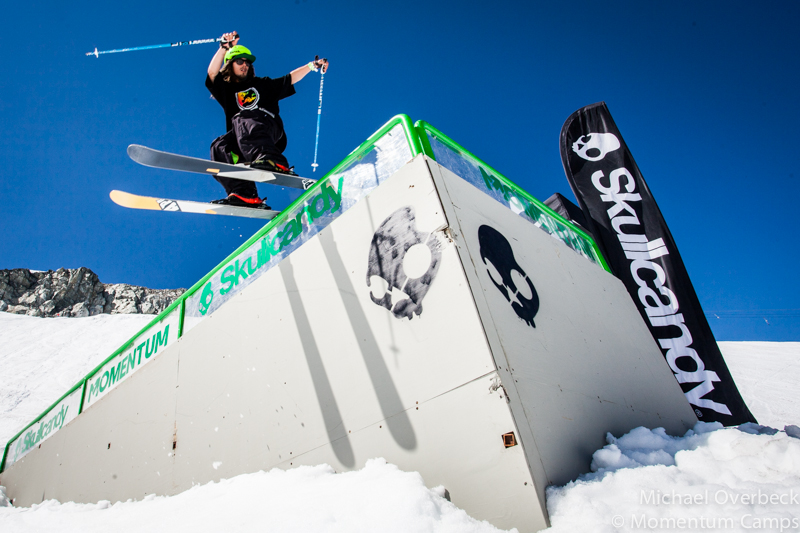 Paul Bergeron aka B-Paul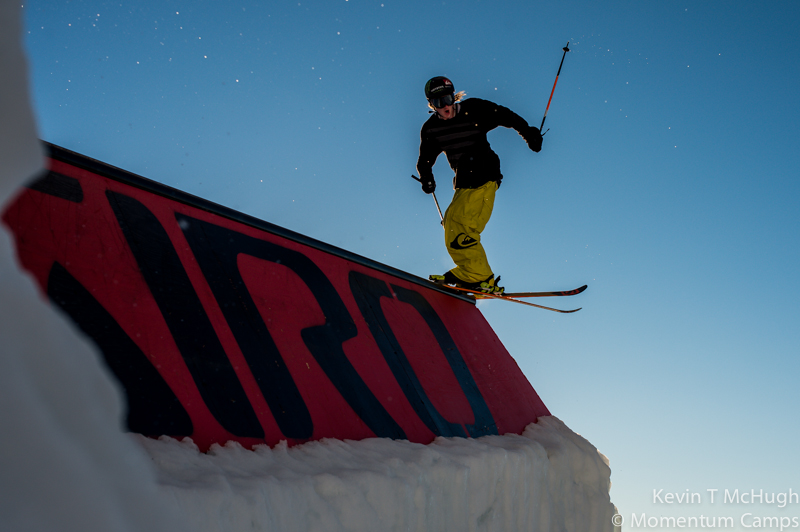 James Woodsy Woods snacking on the Giro toblerone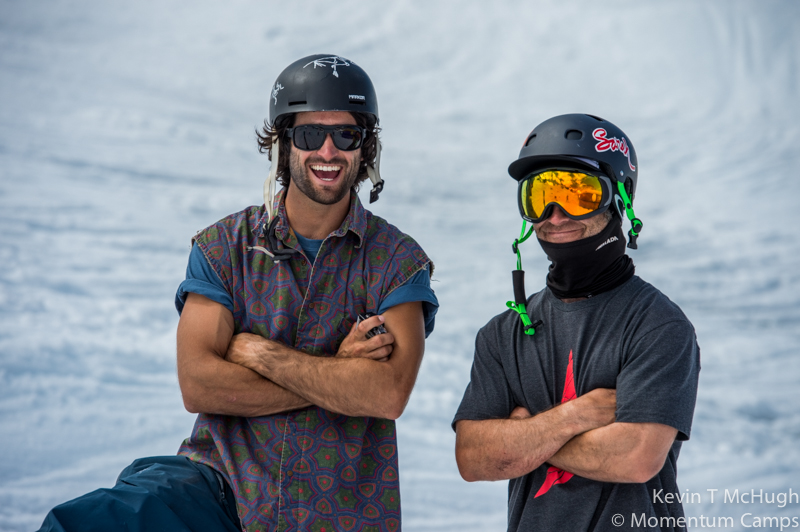 Austin Ross and Mauro Nunez
Exposure: Film + Photo campers were treated to this high level of talent.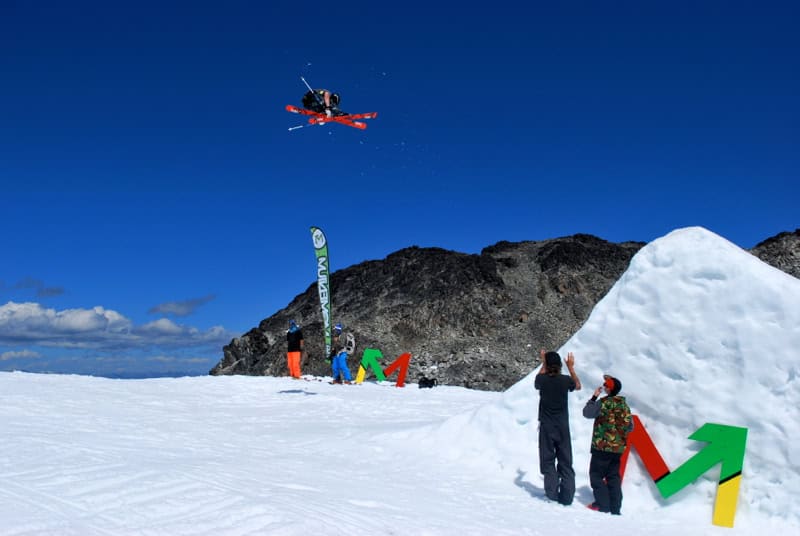 Blake Jorgenson discusses framing the shot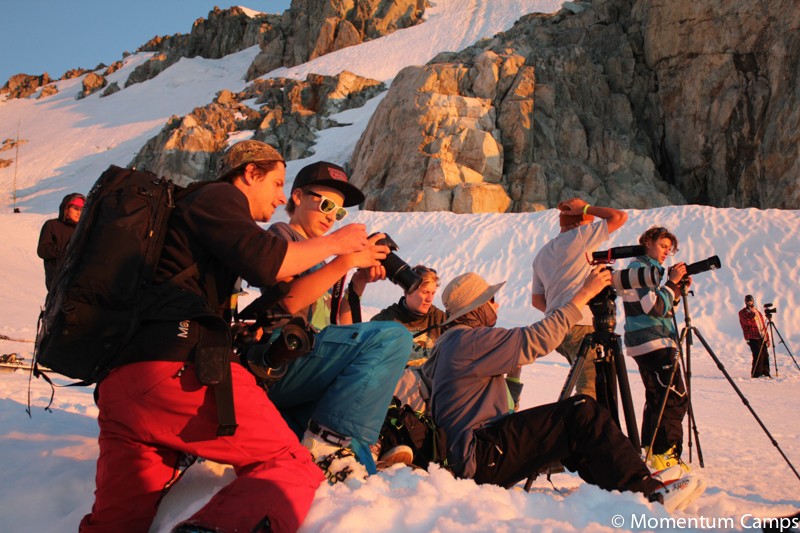 Darren Rayner providing direction at the night shoot
The crew shot other areas around Whistler.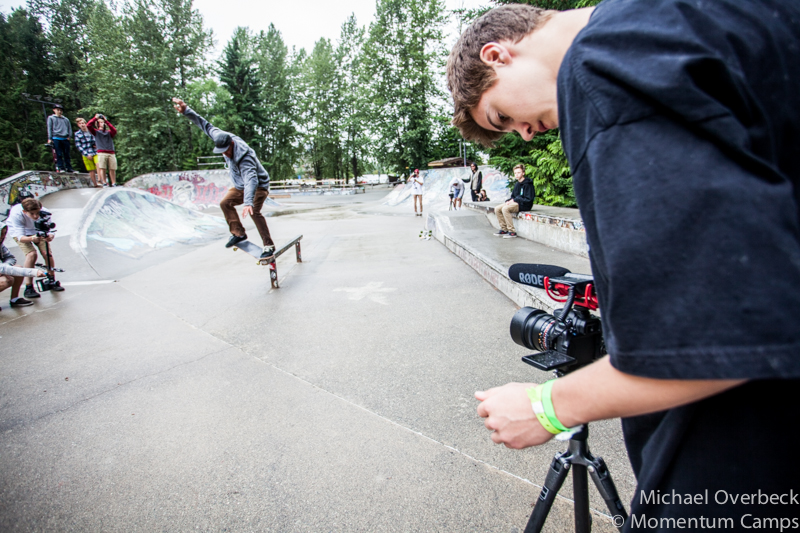 Including the skate park, Whistler longboard competition,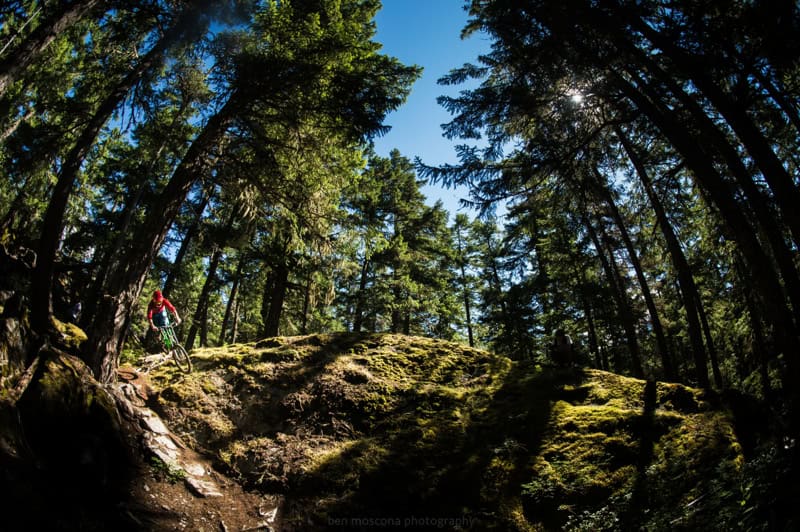 and the mountain bike trails.  Photo by Camper: Benjamin Moscona-Remnitz
*Stay tuned for a collection of Exposure camper's work from the week.*
Girls Week was also in full swing.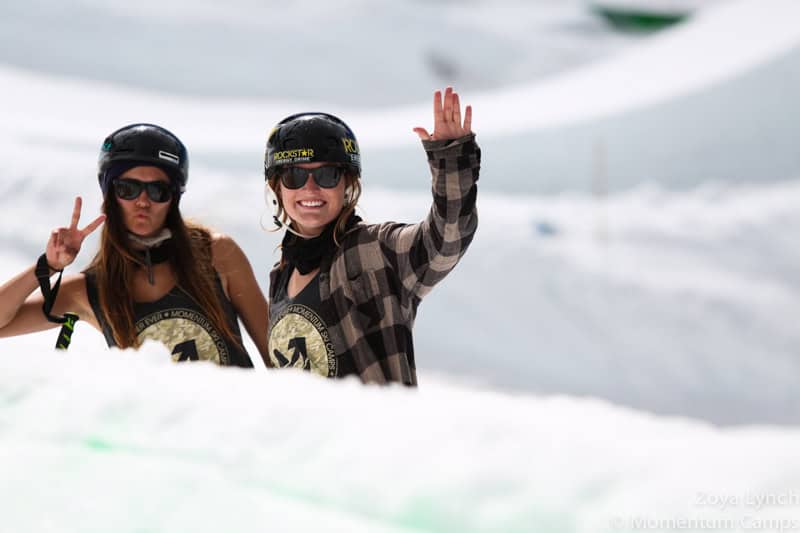 Keltie Hansen and Megan Gunning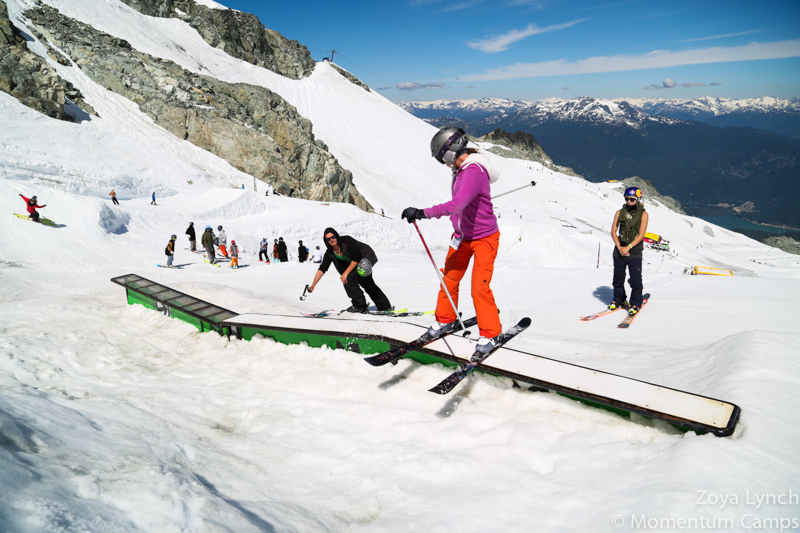 They took to the rails,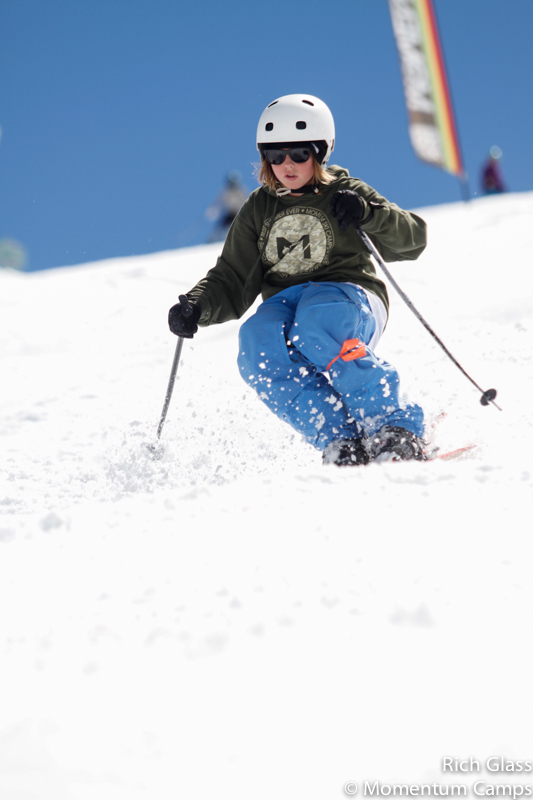 bumps,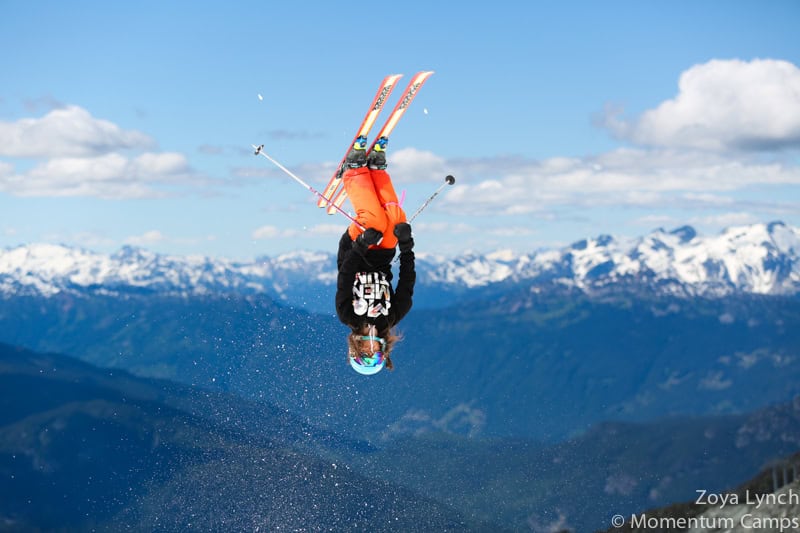 jumps,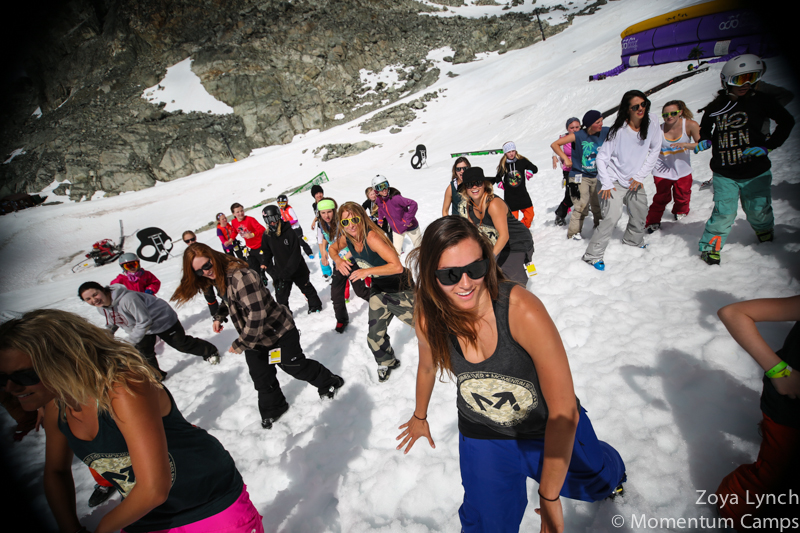 and dance!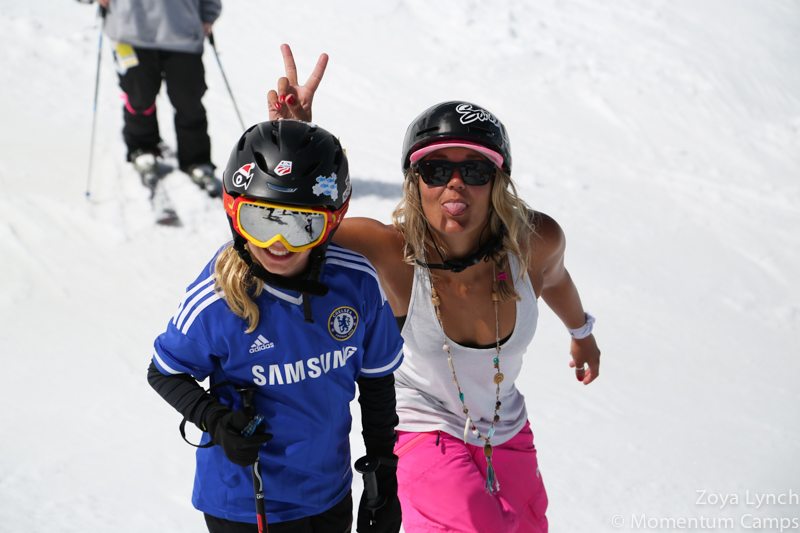 Dania Assaly and her camper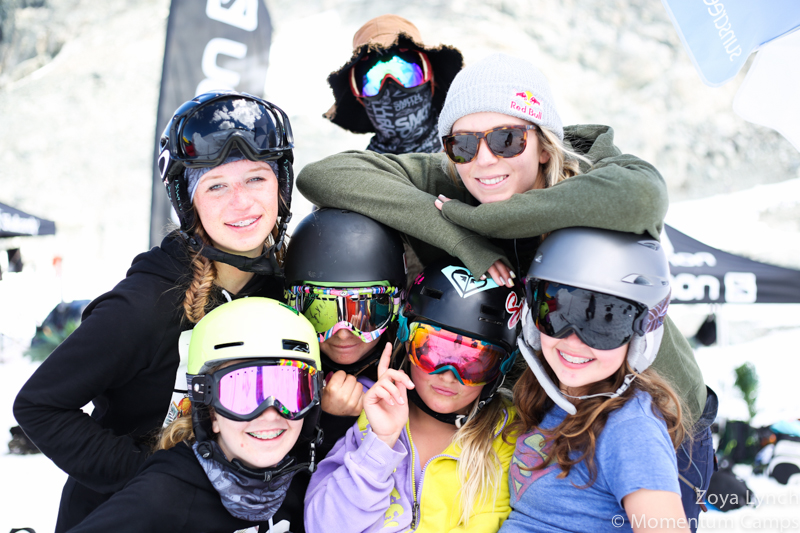 Olympic Gold medalist Dara Howell and her flock, (with Mike Richards photo-bombing 😉
Momentum wouldn't be complete without Sarah Burke, the founder of the Girls Week program.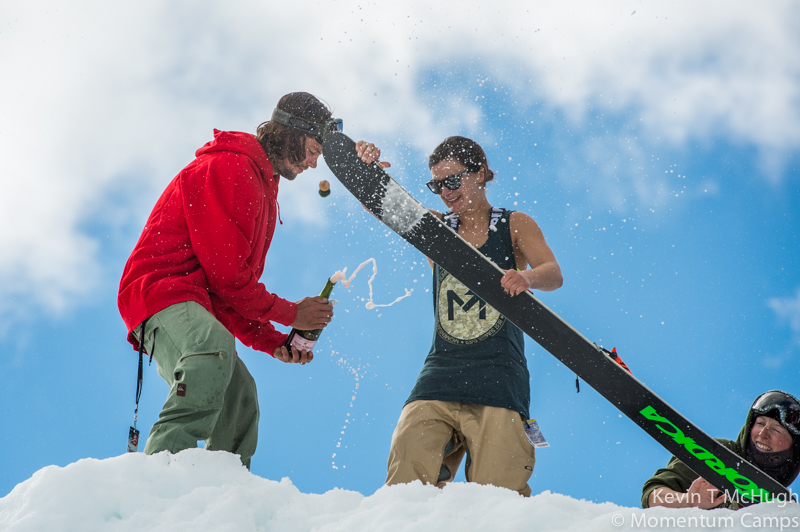 Rory Bushfield and Kim Lamarre sabering a bottle of champaign
The rest of the camp was in full effect.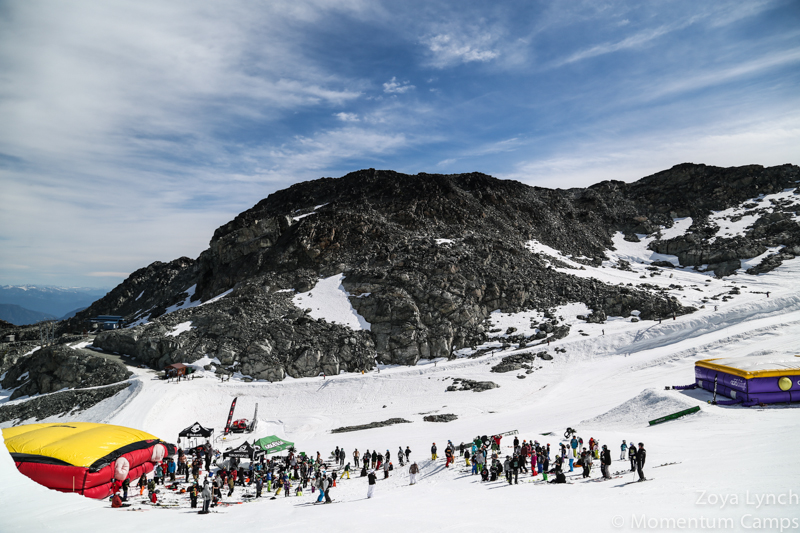 but first a morning stretch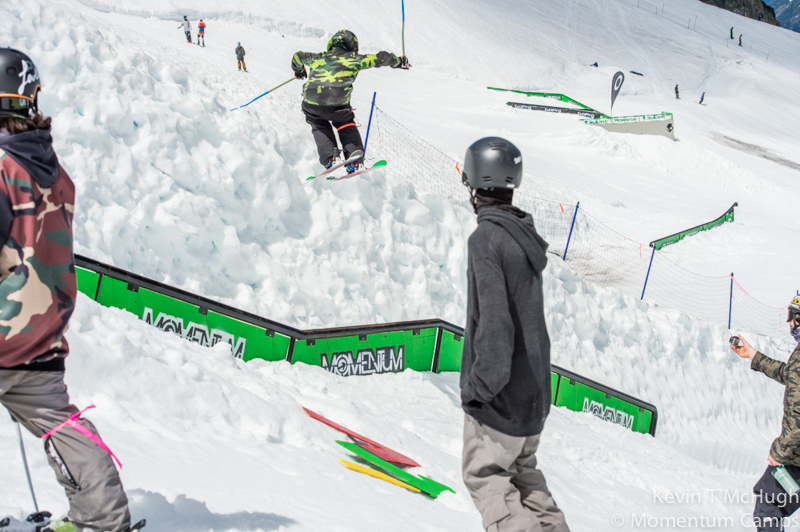 gap to down rails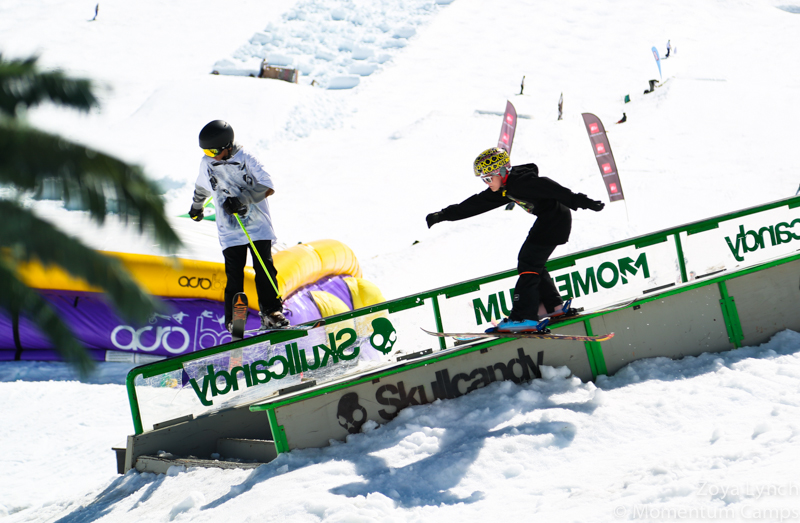 tag-teaming the Skullcandy stair set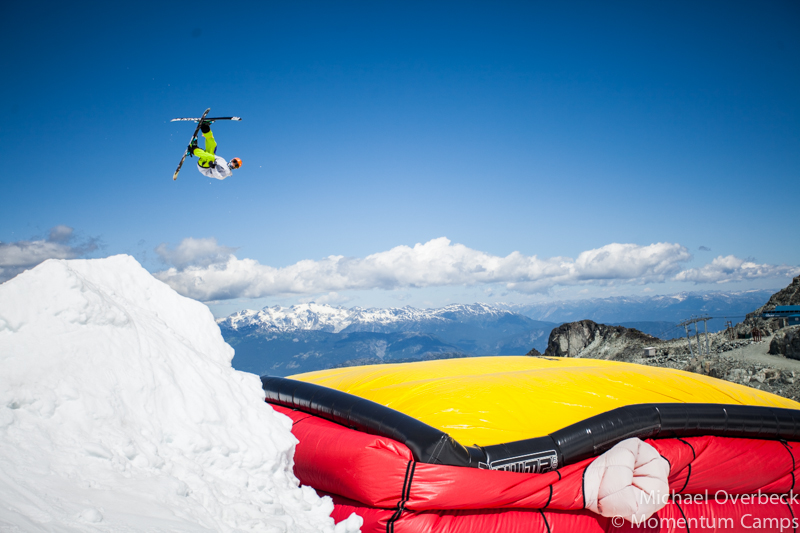 and sending it into the airbag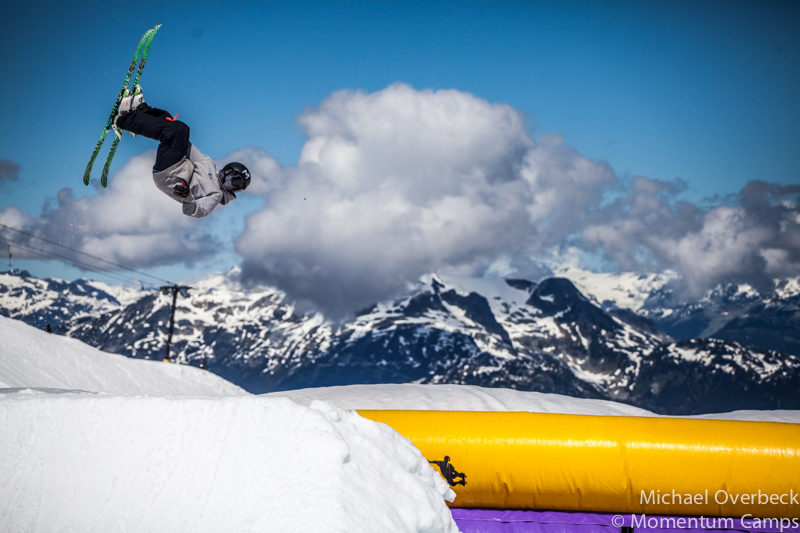 … and the other one!
Off the hill, Oakley hooked up campers with free lenses for their goggles.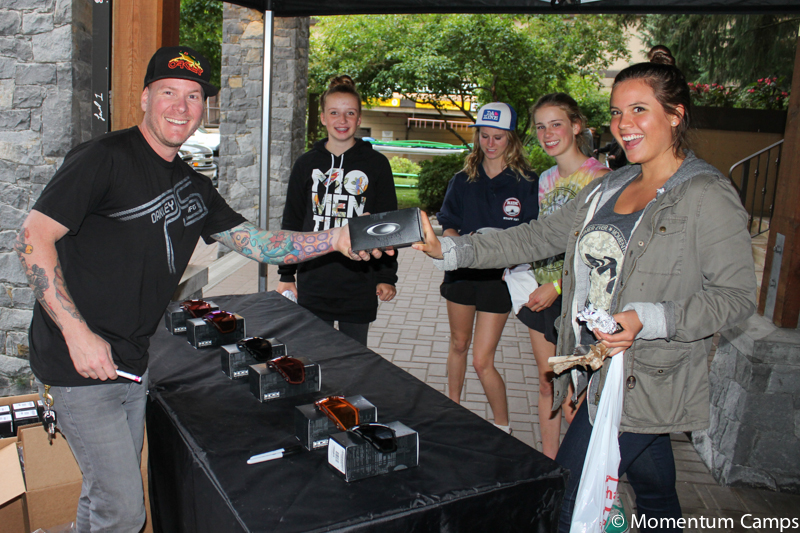 Thanks Oakley!
Then campers had an afternoon full of activities.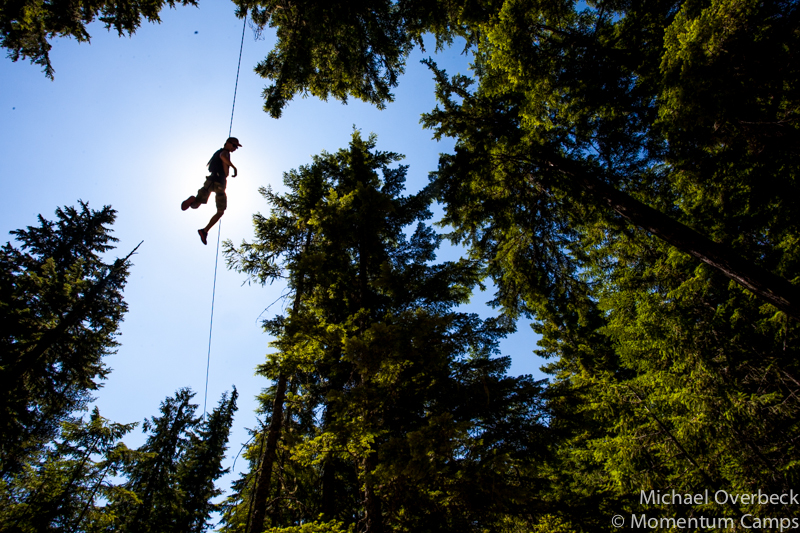 like zip-lining, soccer, paintball, mountain biking, driving range,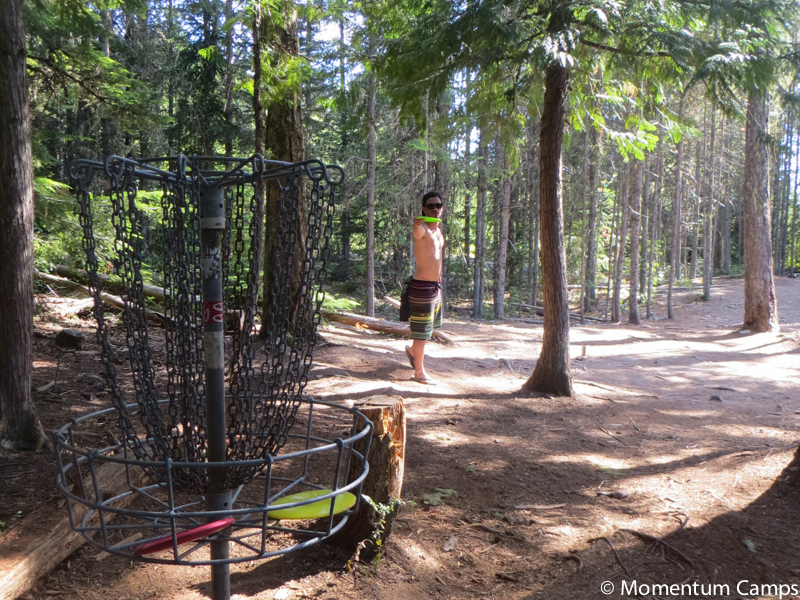 frisbee golf, water ramps, trampoline and more!
One night back up on the Horstman glacier, as the sun was setting, Exposure campers were treated to some shooting stars!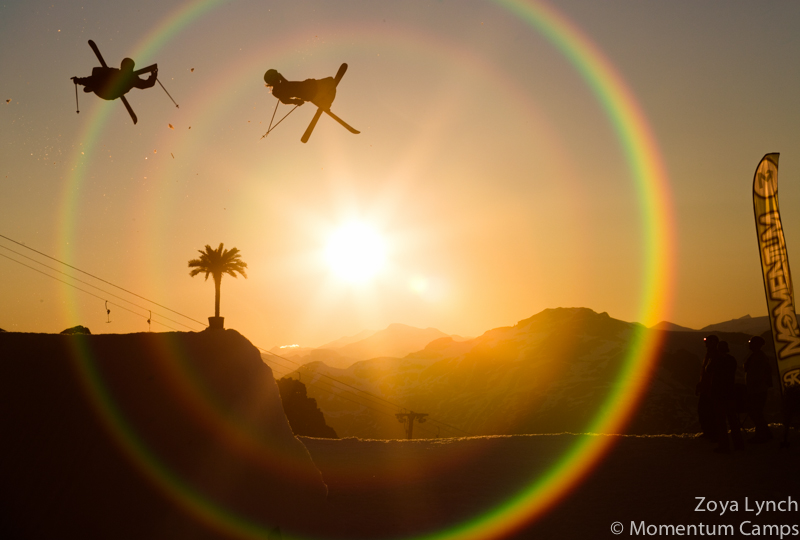 Noah Morrison and James Woodsy Woods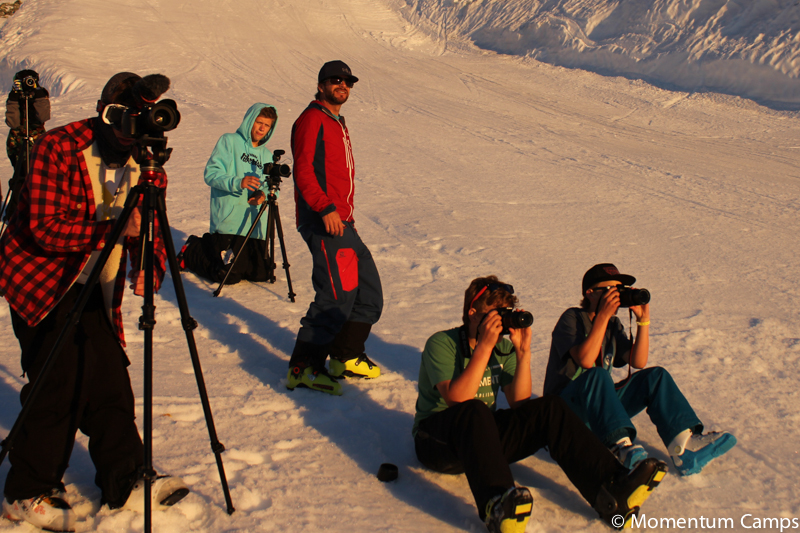 Exposure coach and godfather Mike Douglas was on-hand to share his knowledge.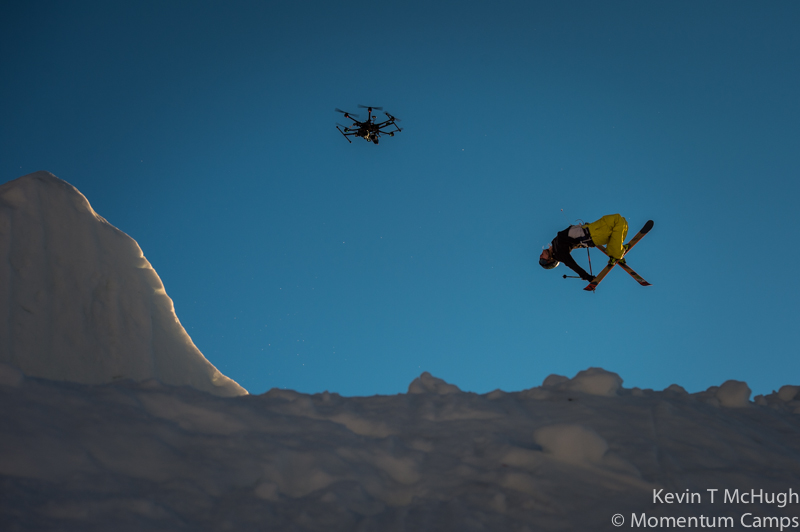 the octocopter was launched to catch a new prospective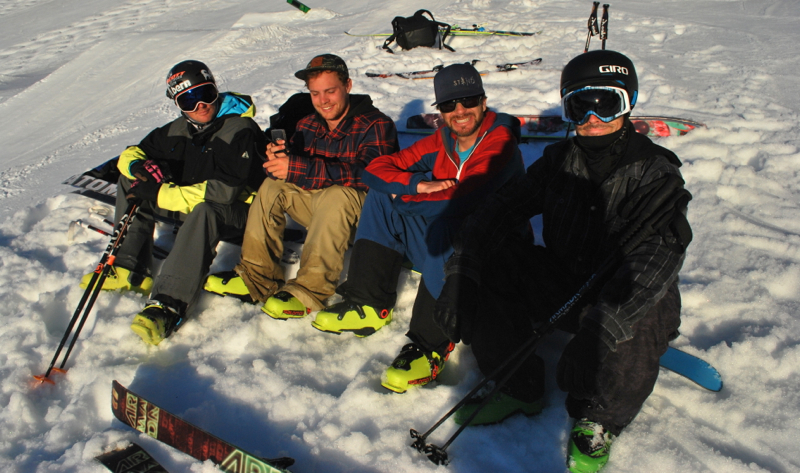 KC Deane and JP Auclair where on hand with the Poor Boyz Production crew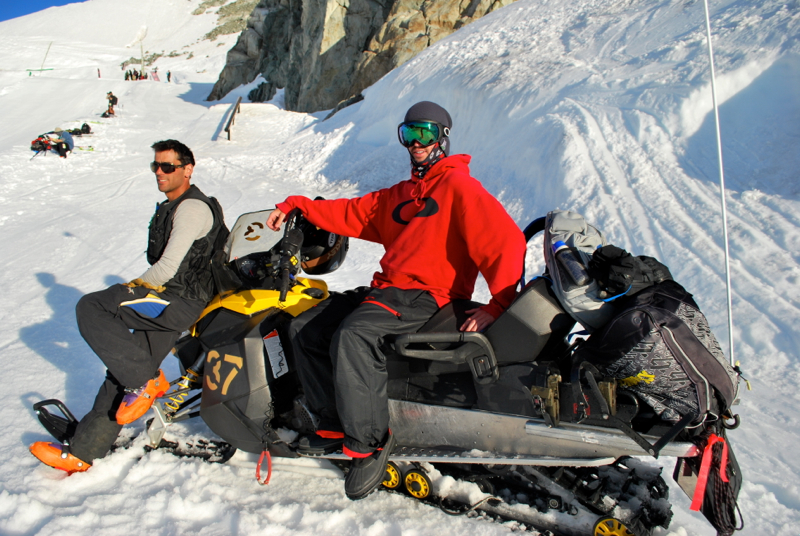 stoked to welcome Mike Shaw back to the glacier!     Photo: Jeff Schmuck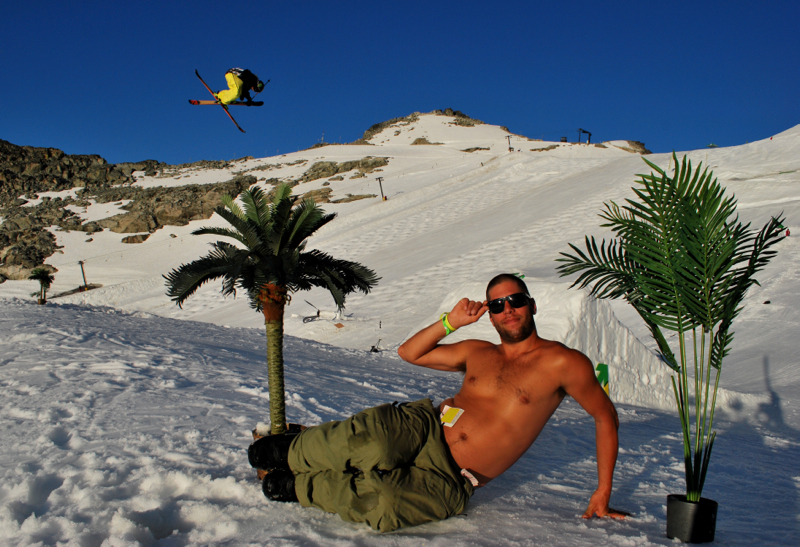 Exposure coach Jan Schuster was on-site as a model   Photo: Jeff Schmuck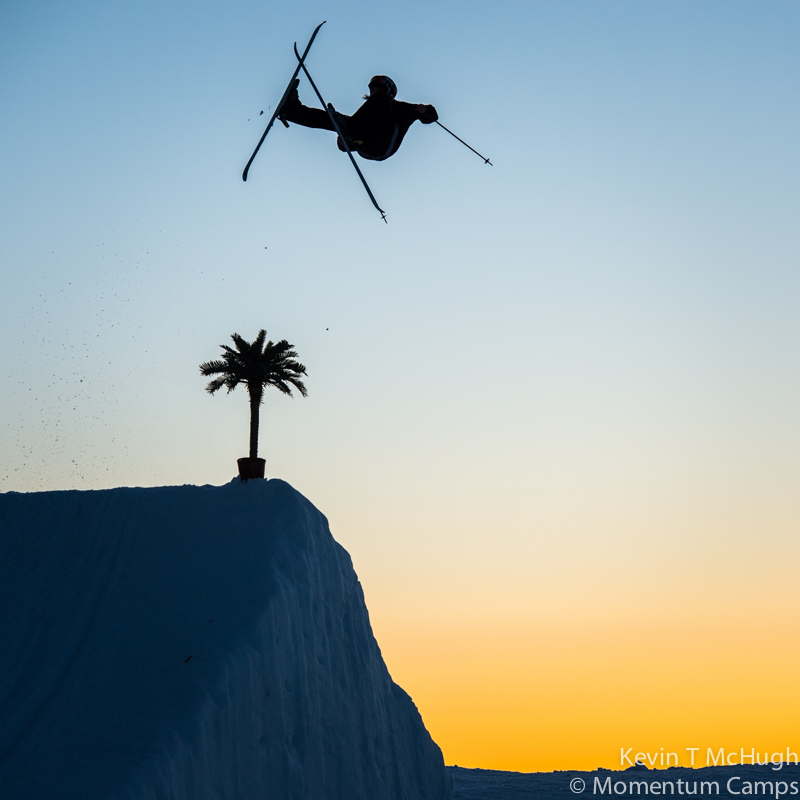 the palm trees were planted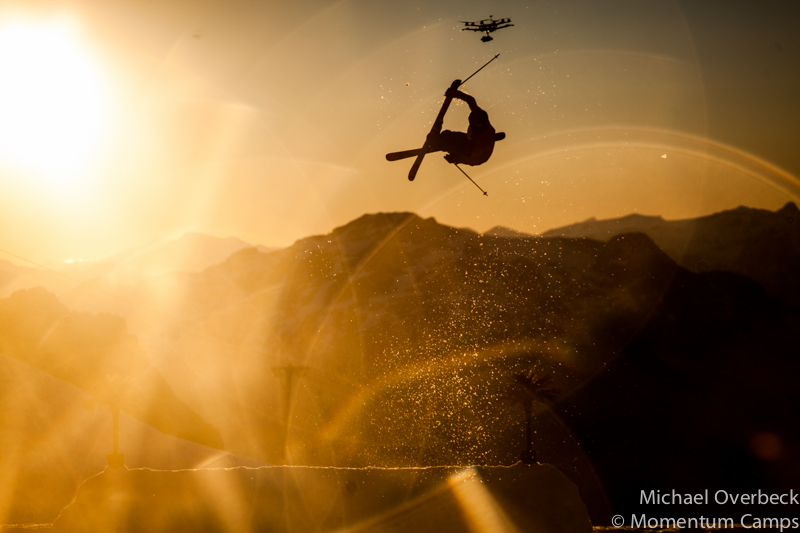 and the guys sent it…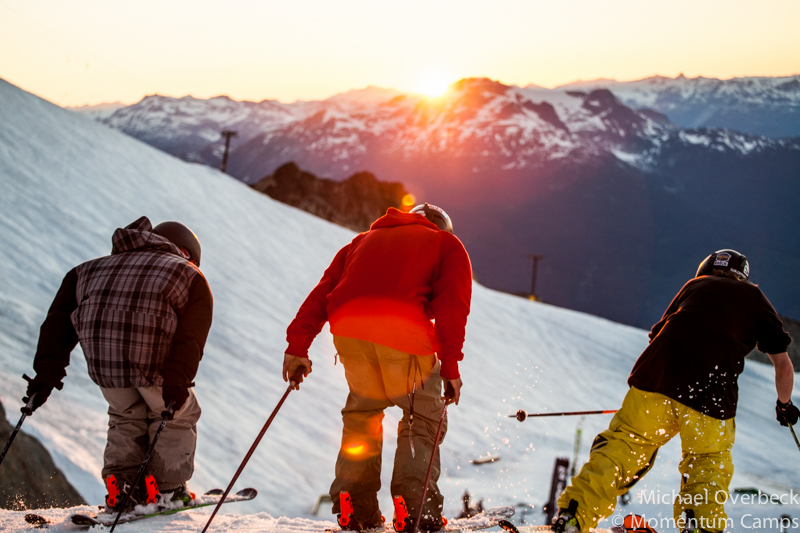 Noah Morrison, Rory Bushfield, and James Woodsy Woods grouped together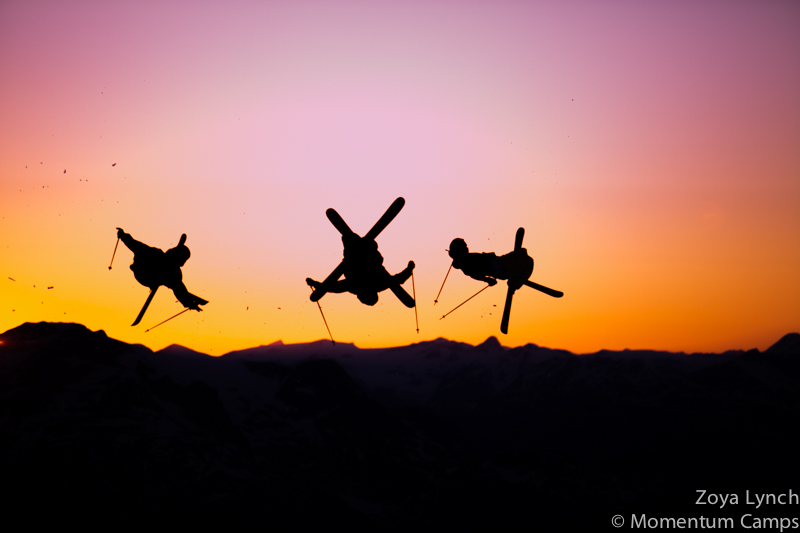 and gave us a show!
Thanks again to everyone!  This was a session to remember!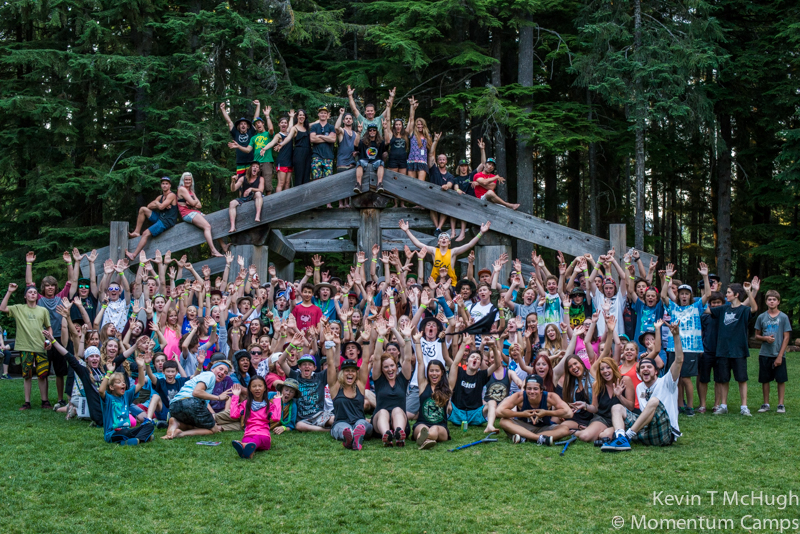 July 24, 2014