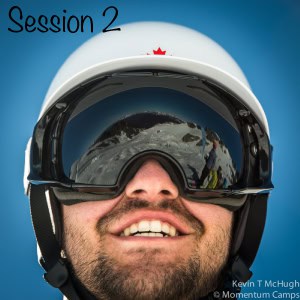 Momentum Ski Camps – 2014 Session 2 Recap and Edit
It was another gorgeous week in Whistler!   Session 2 featured a special star-studded Mogul Week, including Olympic Silver medalist Mikael Kingsbury and fellow Olympians Phil Marquis, Audrey Robichaud, Ryan Johnson, Tami Bradley plus Chelsea Henitiuk and Ken Rhodes.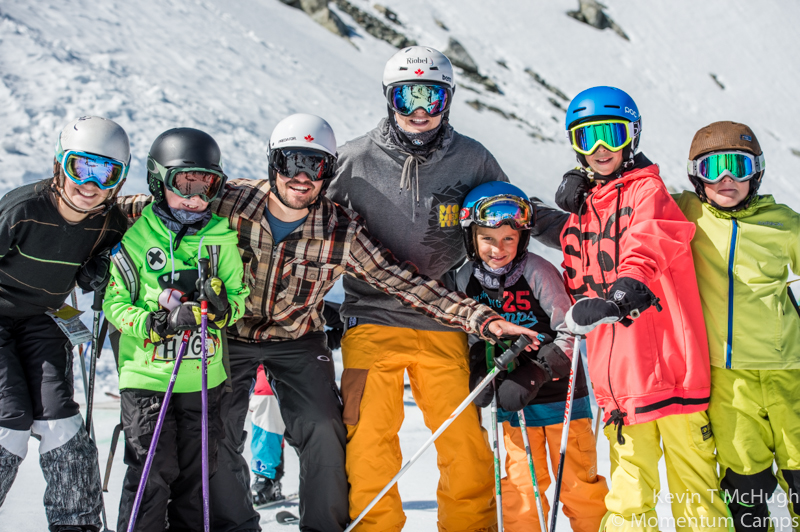 Campers were thrilled to have Silver Medalist Mikael Kingsbury and Olympic teammate Phil Marquis as their coaches
The slopestyle crew welcomed Olympic Gold medalist Joss Christensen along with Rory Bushfield, Alex Schlopy, Colby West, James 'Woodsy' Woods, Corey Vanular, Paul Bergeron, TJ Schiller, Justin Dorey, Mike Henitituk, Josh Bibby, Maude Raymond, Dania Assaly, Alexi Godbout, Austin Ross and Mauro Nunez.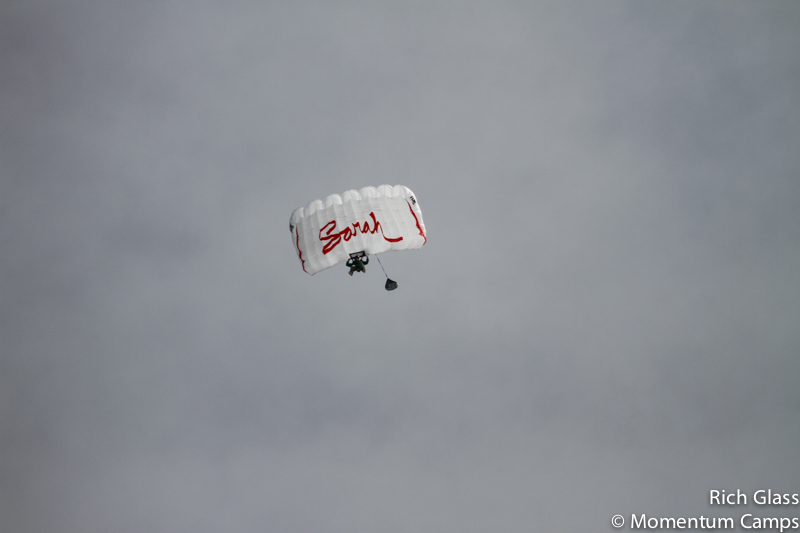 Rory Bushfield drops in this week to start coaching and #CelebrateSarah
Session 2 campers enjoyed some Canada Day celebrations on and off-hill!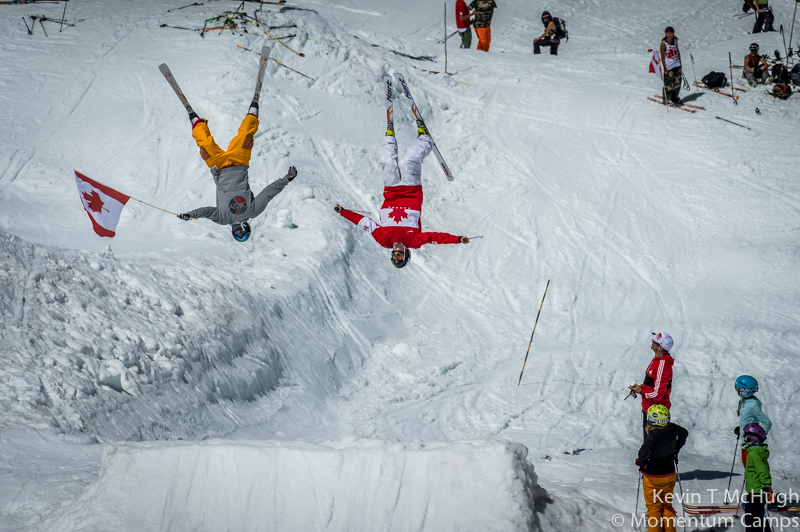 Mik Kingsbury and Phil Marquis with tandem patriotic backflip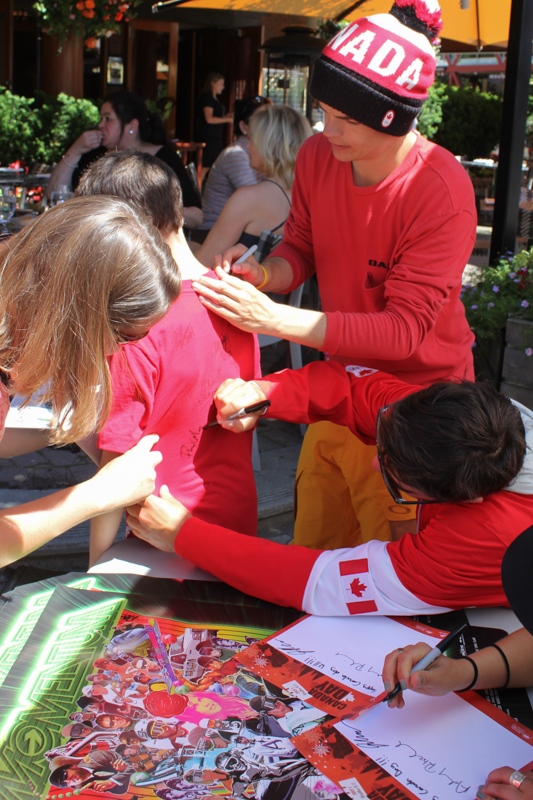 poster signing in village
With so much going on, it was hard to take it all in.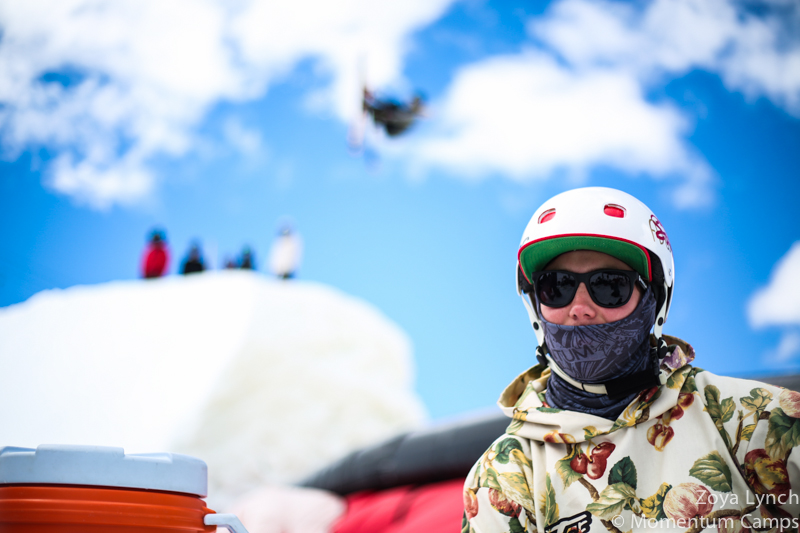 if you look the other way, you'd miss it
Campers where stoked on the new features like the GoPro Y-Rail.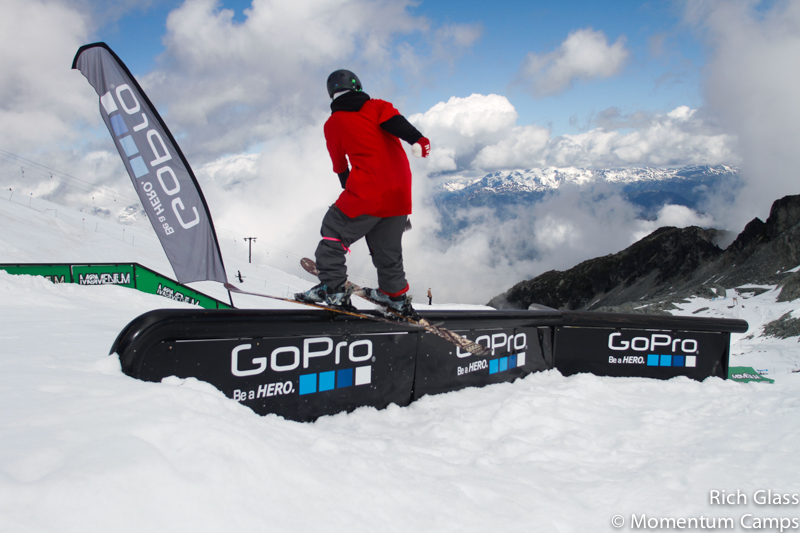 Our fans on Facebook asked for it, and so we delivered.
As were the pros!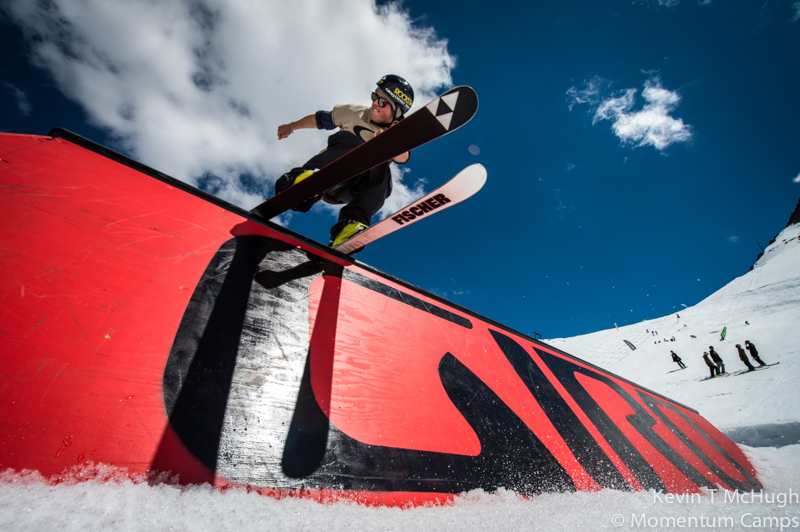 Joss Christensen took to the Giro toblerone
The park was looking great!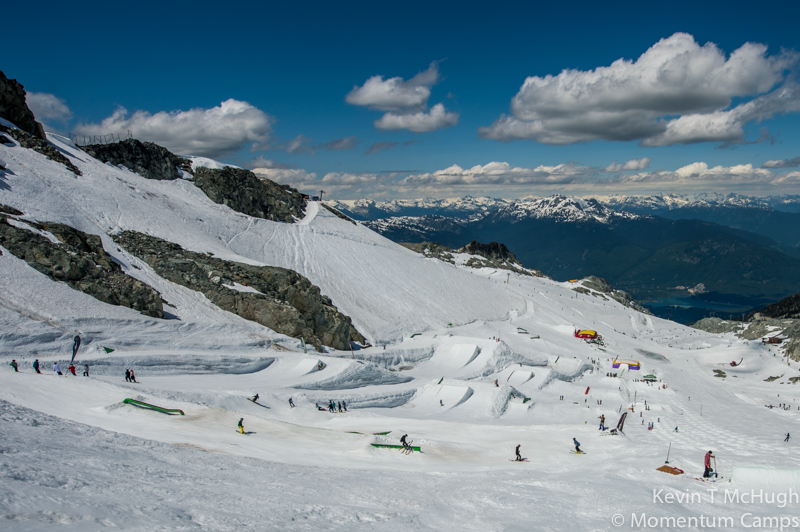 6 lanes of rails, jumps, bumps, plus 22 foot spine into airbag
With minimal lift-lines making for a ton of laps!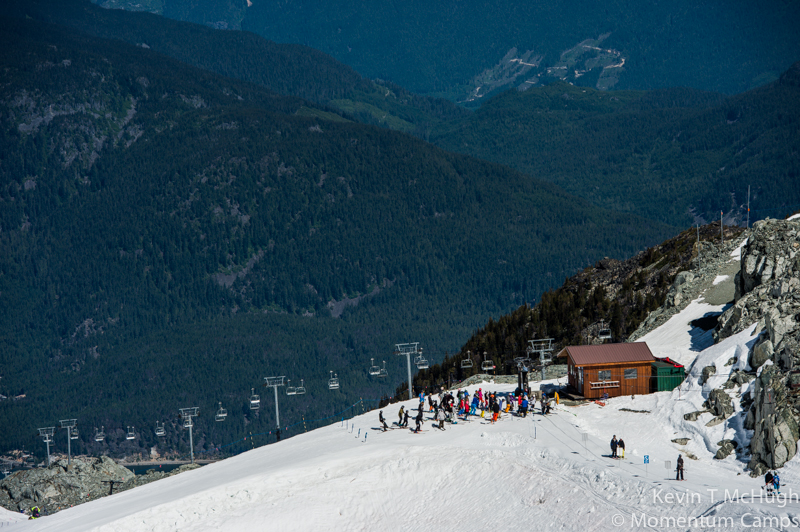 So you can hit features like…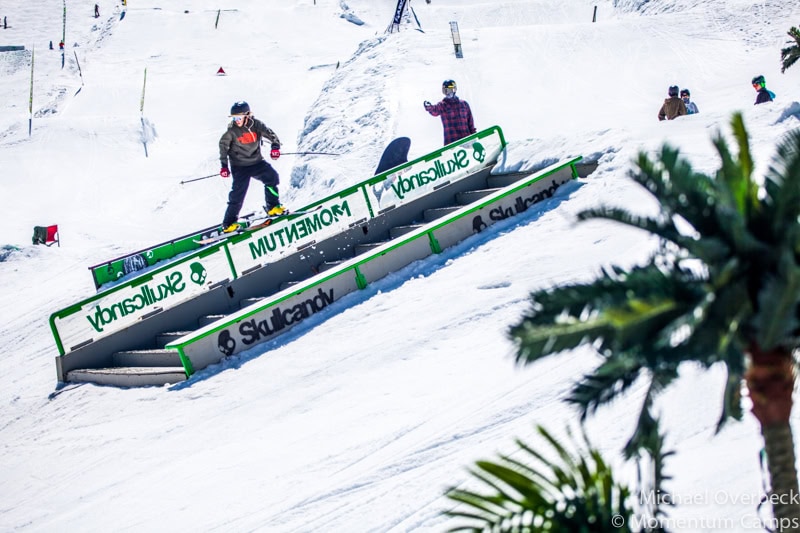 The Skullcandy stair set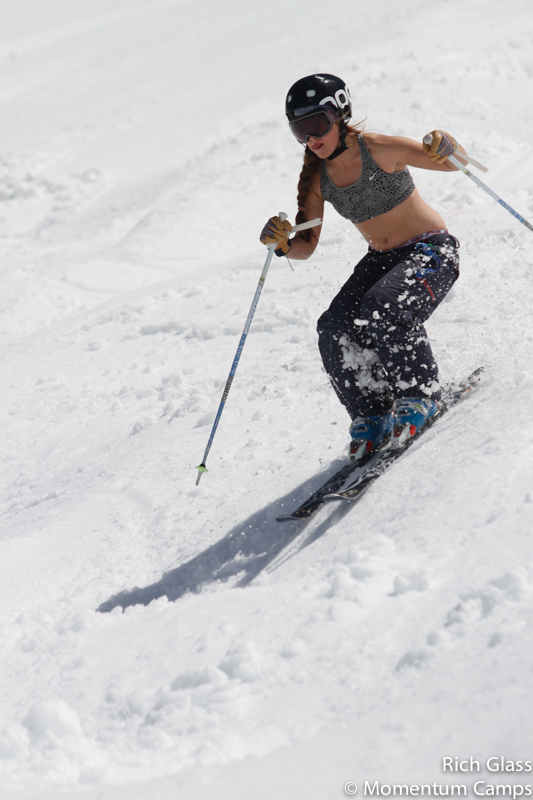 bumps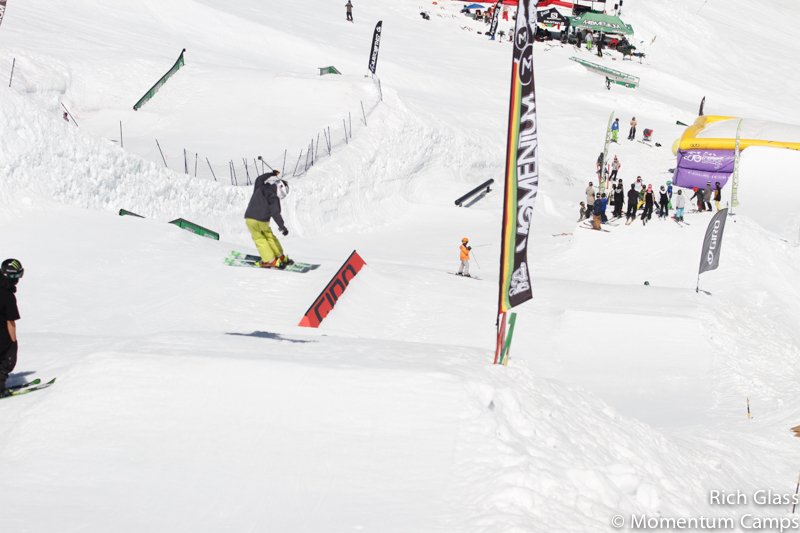 jumps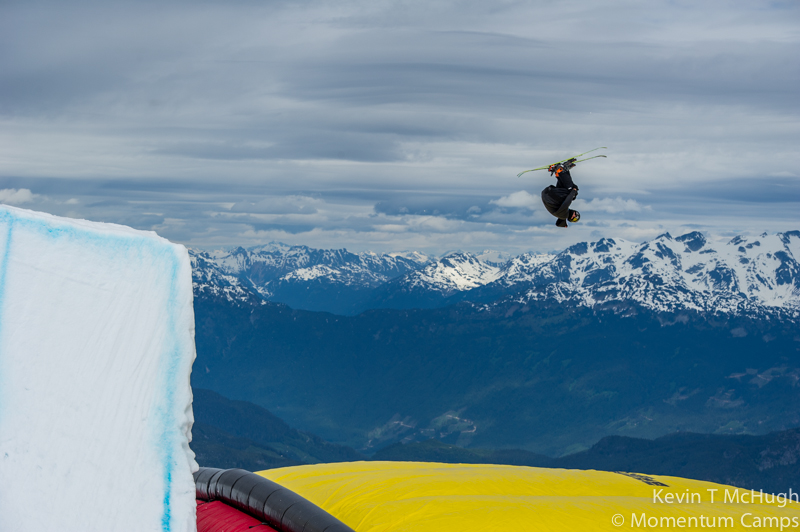 spine into airbag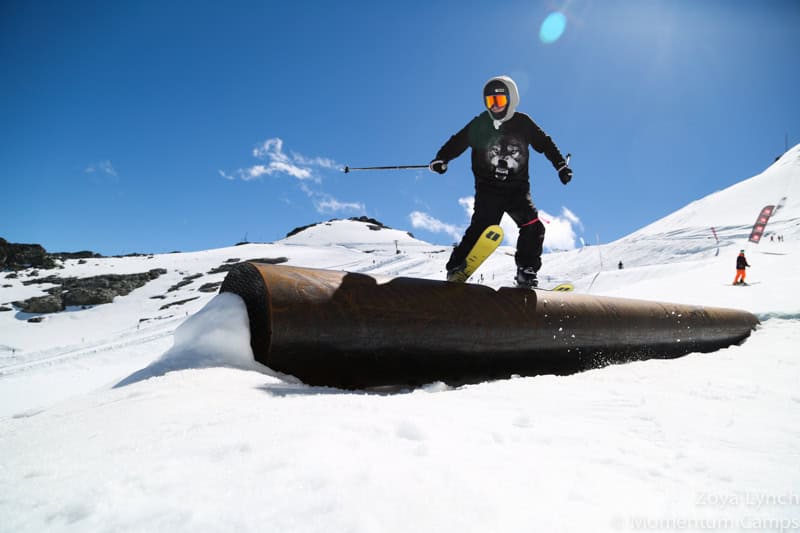 tons of rails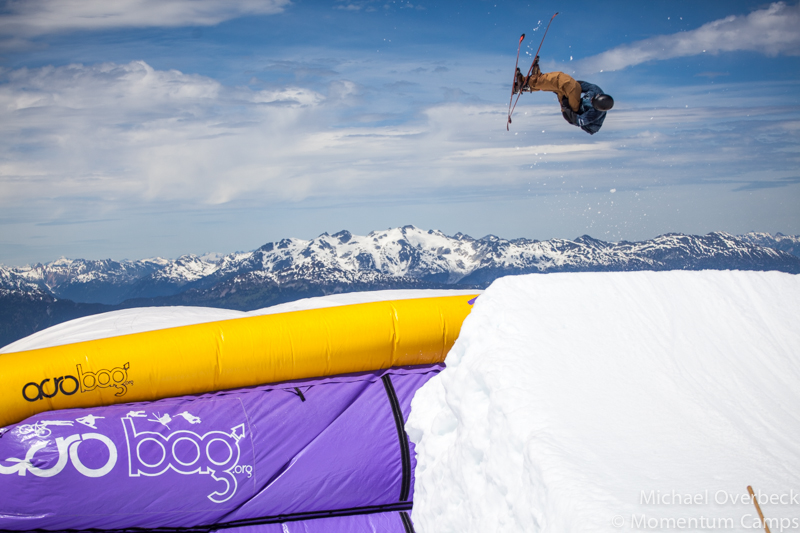 airbags and more! 
Match up the best park on the glacier with the world's best skiers as your coaches and you're going to learn a ton!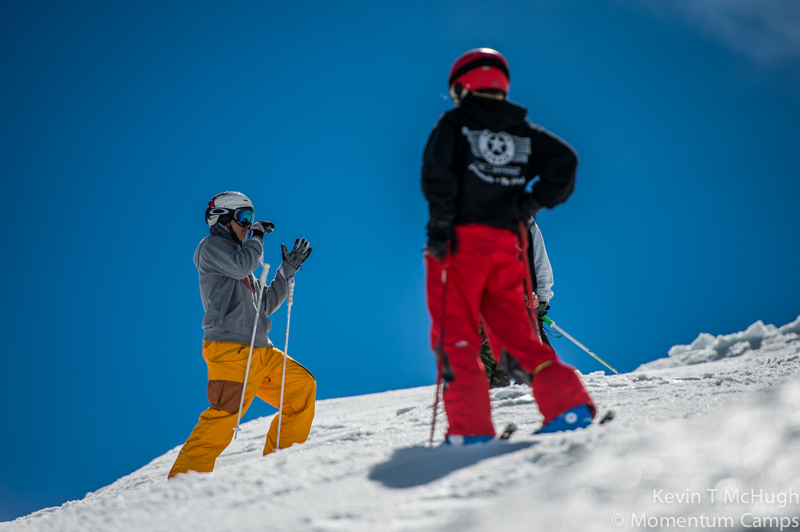 Mikael Kingsbury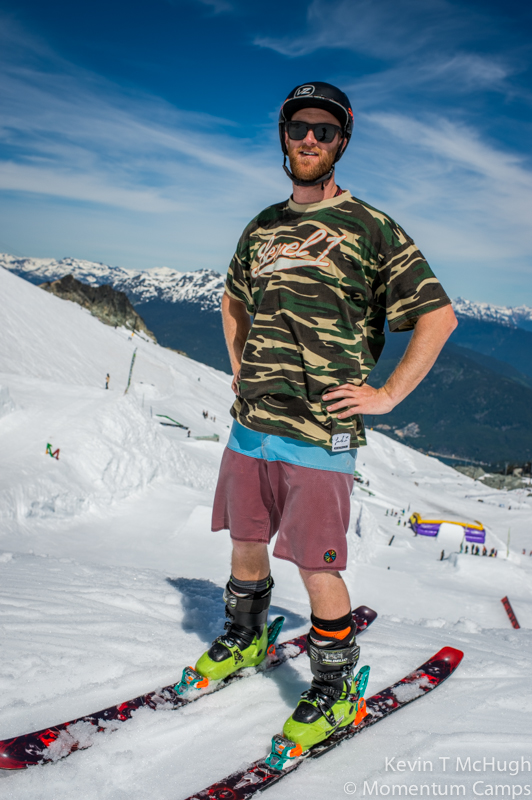 Head coach Josh Bibby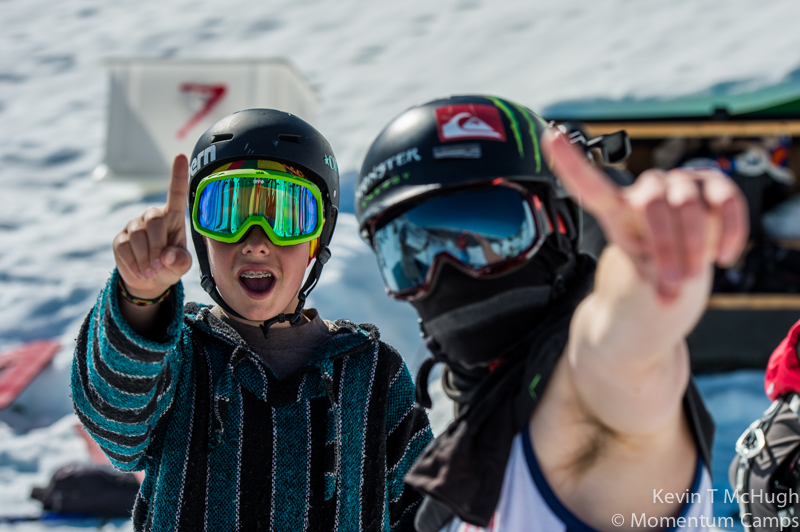 James Woodsy Woods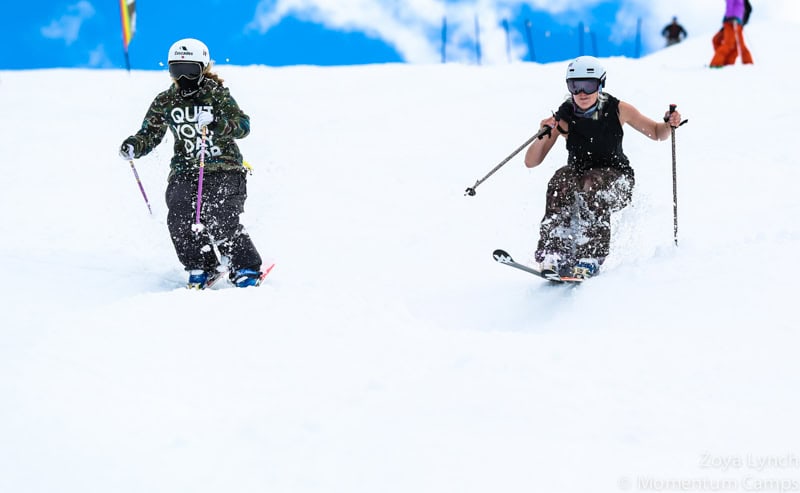 Audrey Robichaud and Chelsea Henitiuk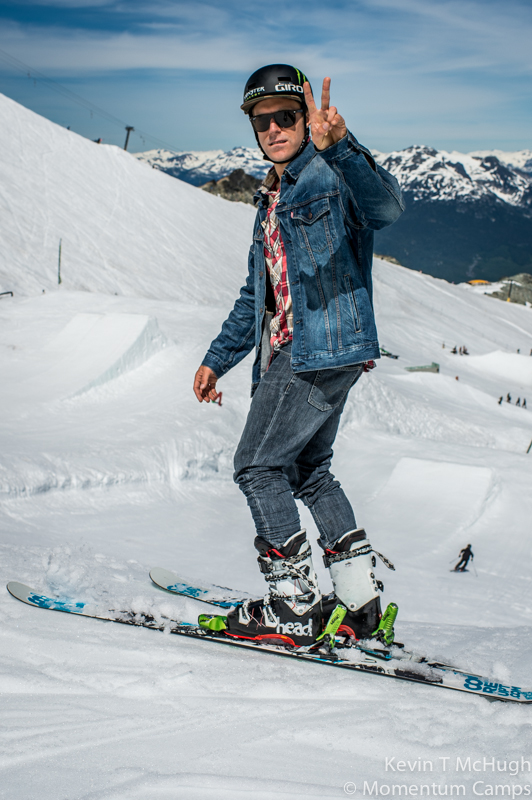 Justin Dorey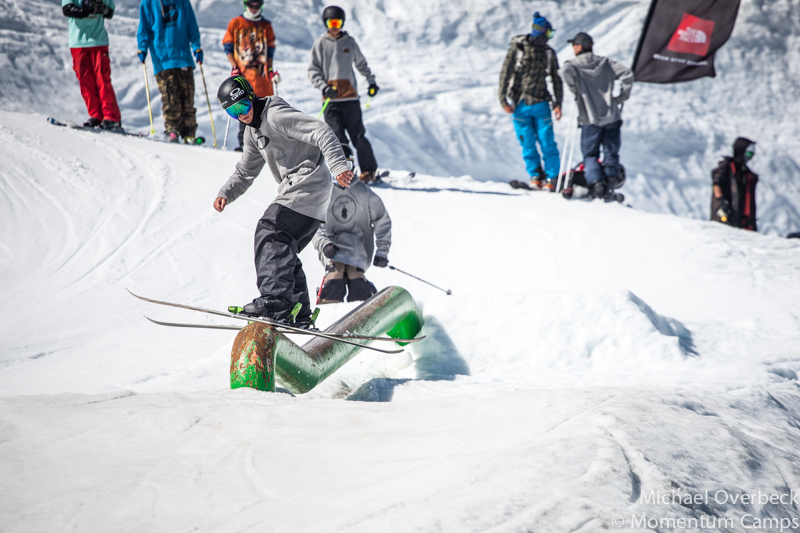 Alex Schlopy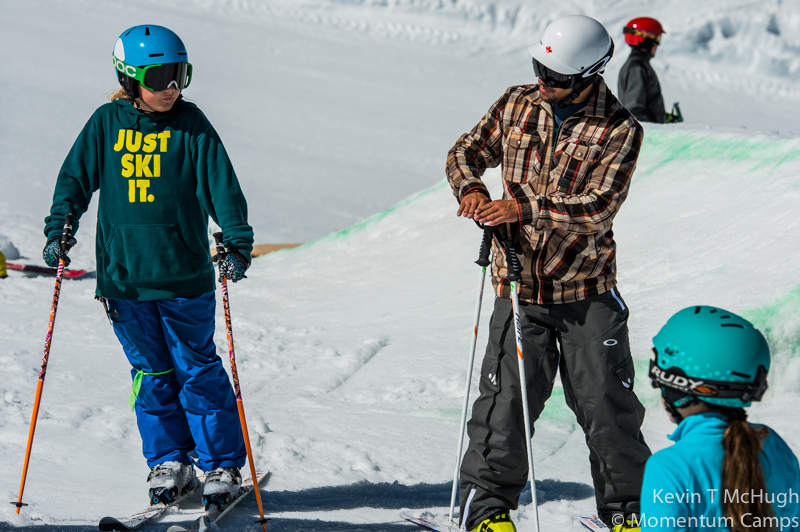 Phil Marquis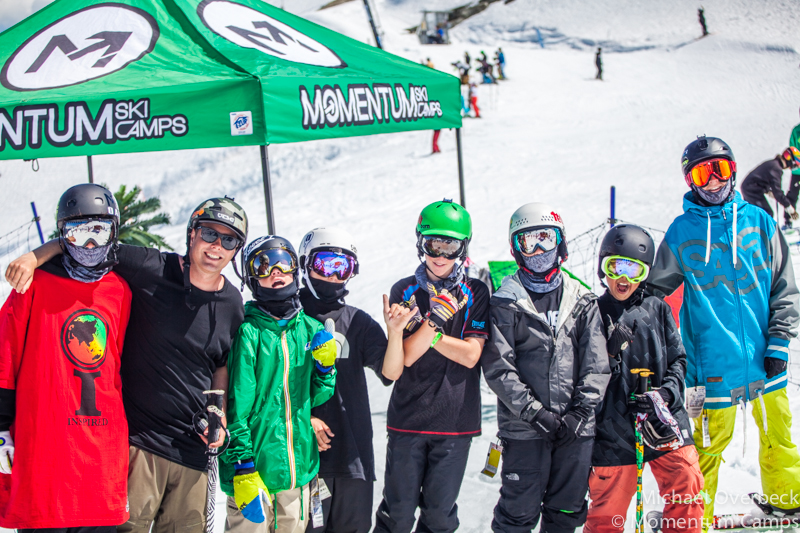 Corey Vanular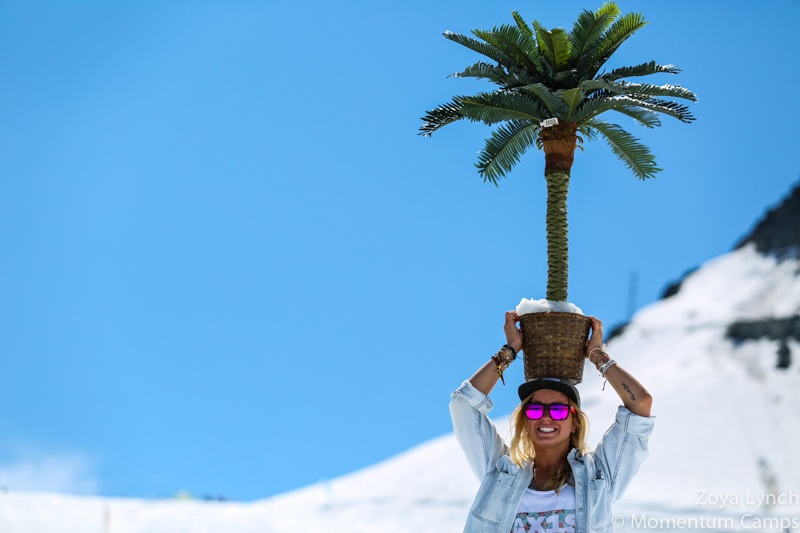 Maude Raymond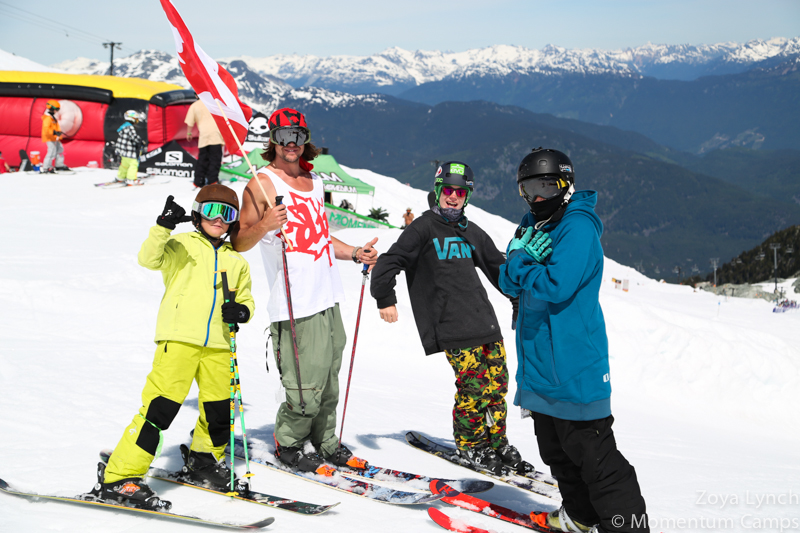 Rory Bushfield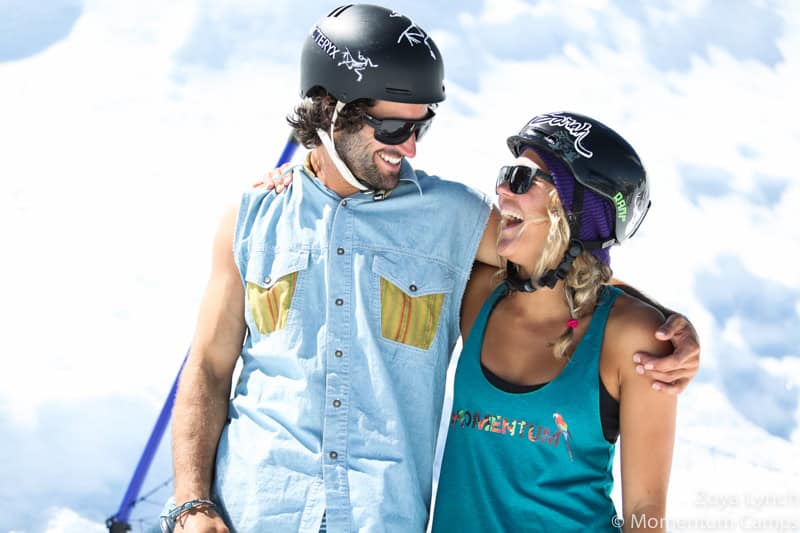 Austin Ross and Dania Assaly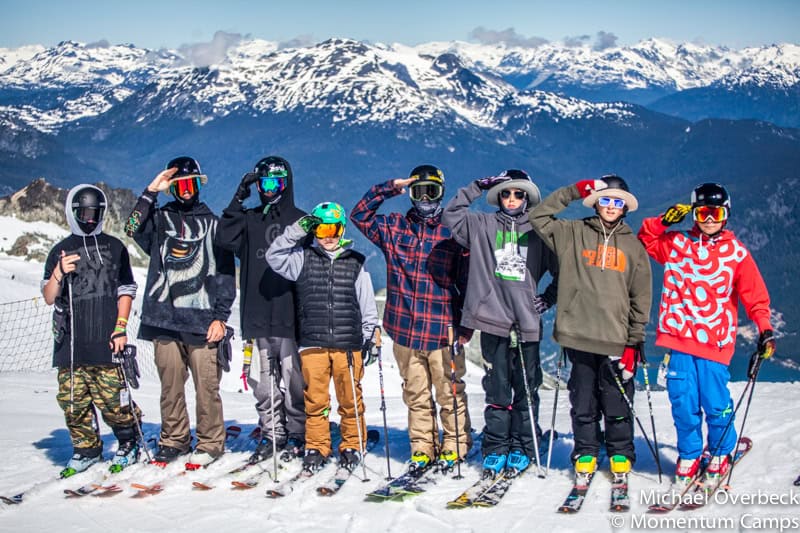 Alexi Godbout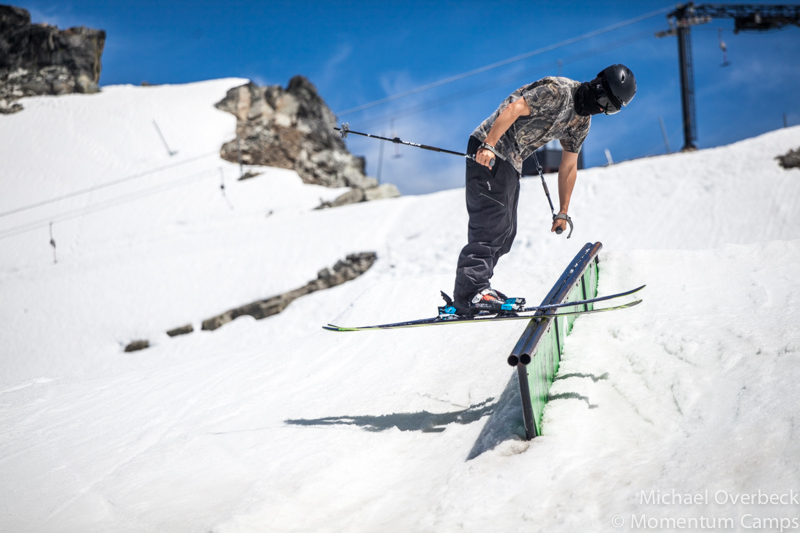 Mike Henitiuk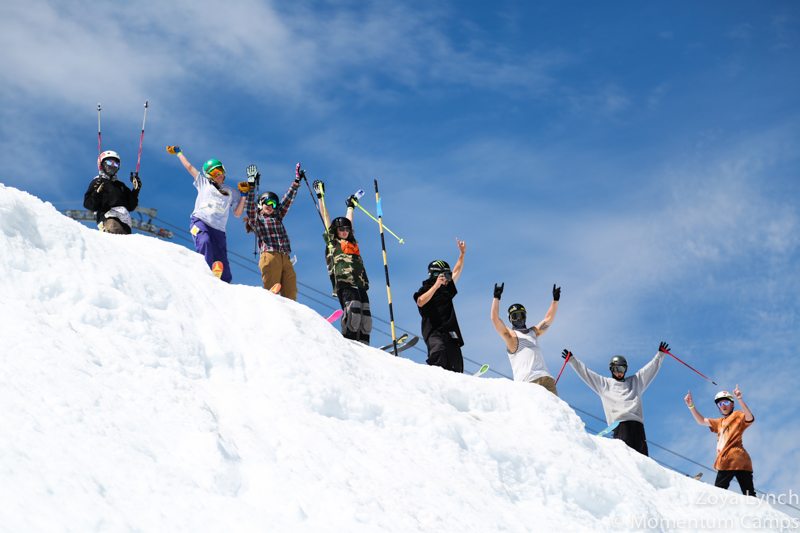 Colby West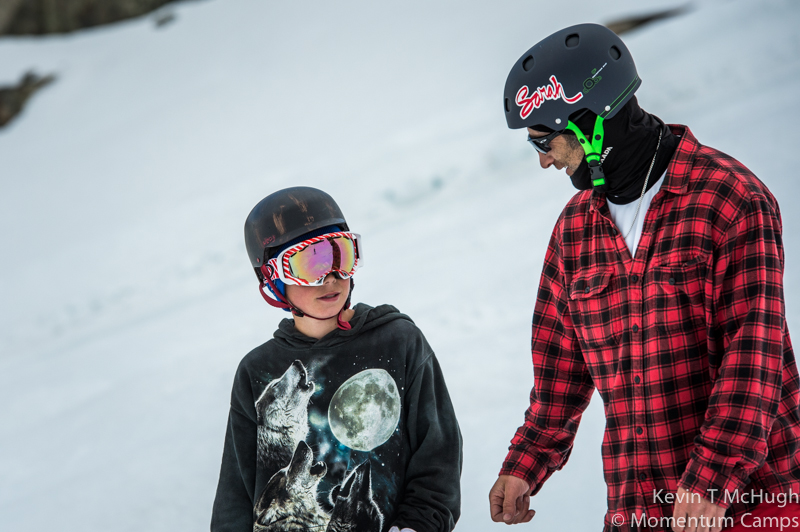 Mauro Nunez many more!
Plus inspiration from National Team training.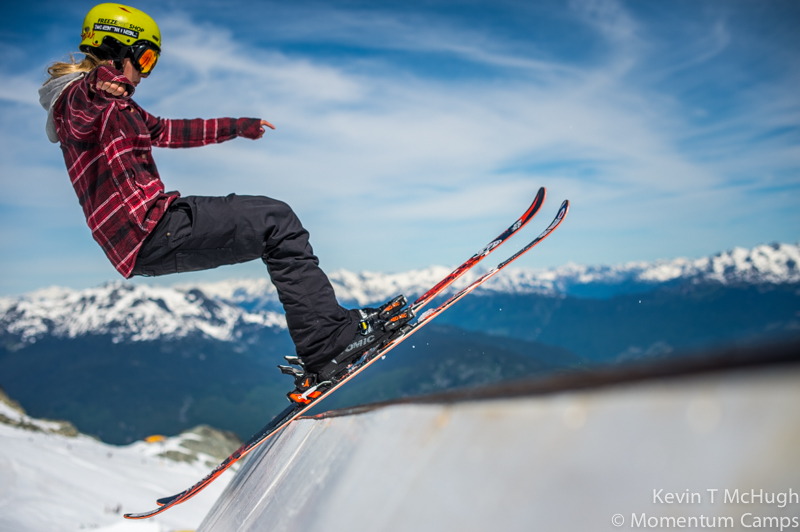 like Great Britain's Anna Vincenti
Plus local teams.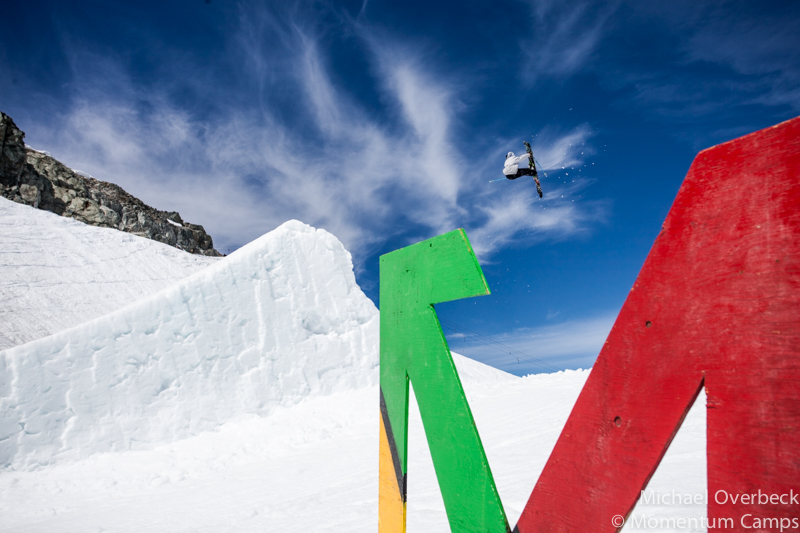 like Winsport team member Ty Schulte
Camper shots…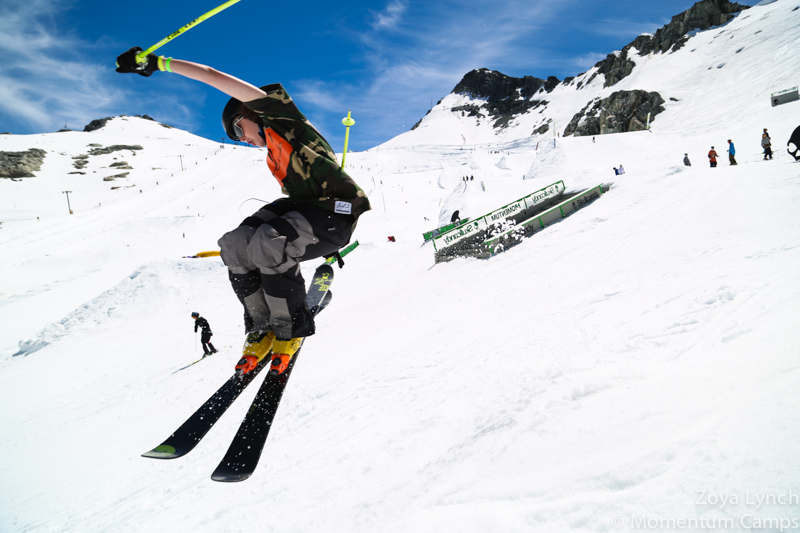 Ari Diamond
Anika Rubocki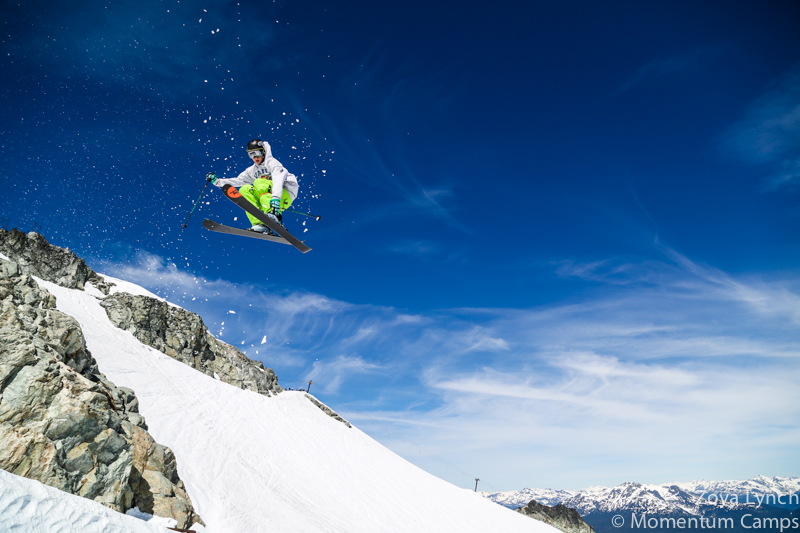 Jacob Huter
Activities are always a great way to wrap up a full day of skiing!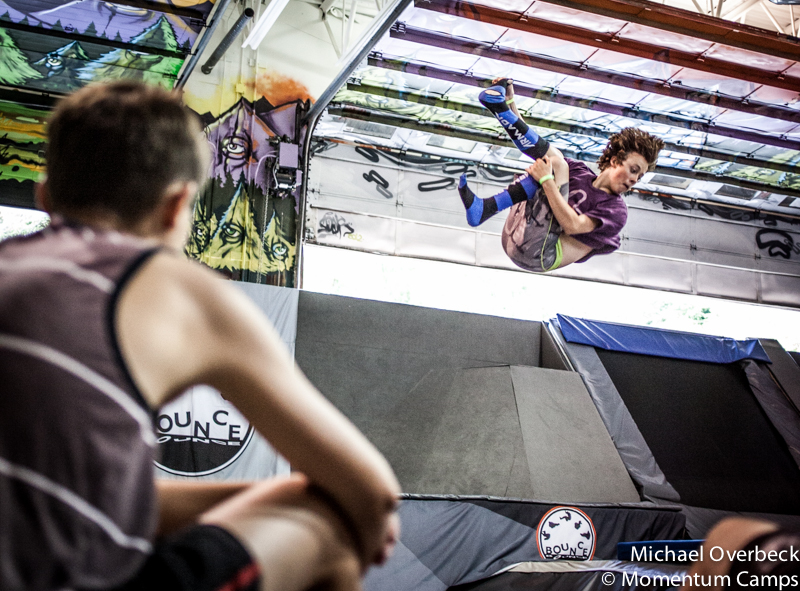 Followed by a good dinner.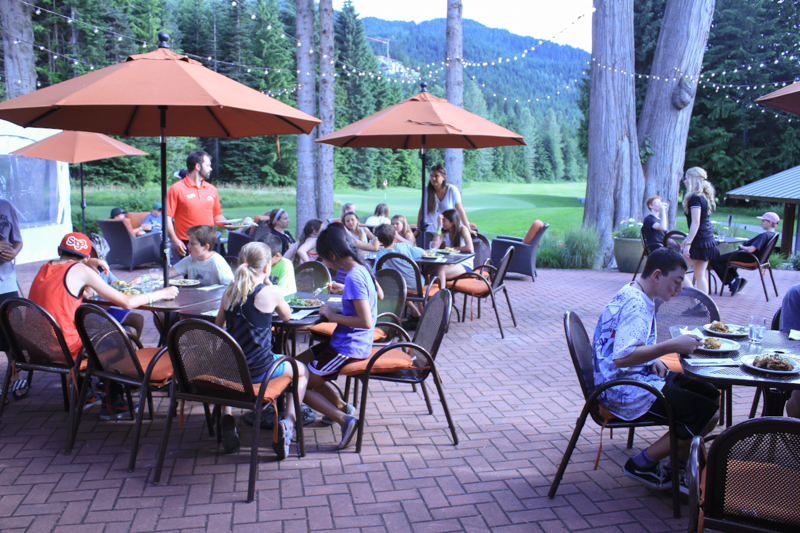 Whistler Golf Course
And video analysis from that day's skiing.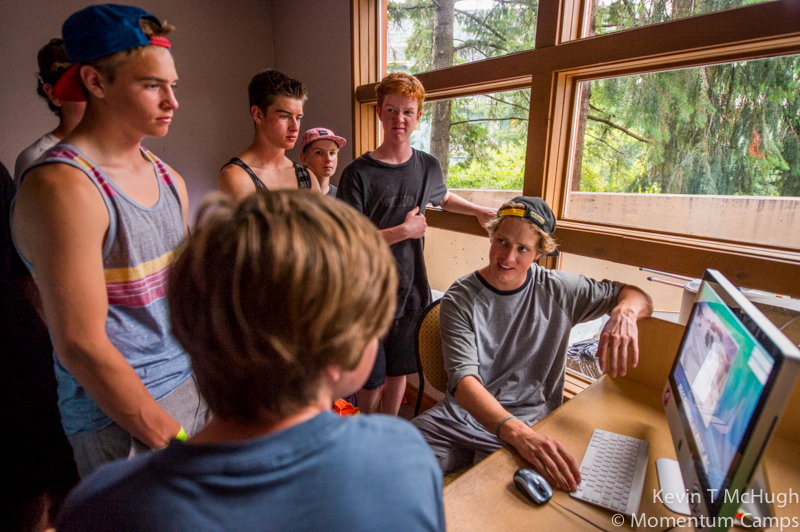 with none other than your Olympic Gold Medalist coach Joss Christensen.
For all the campers interested in getting the competitive edge, each week we offer Sports Psychology.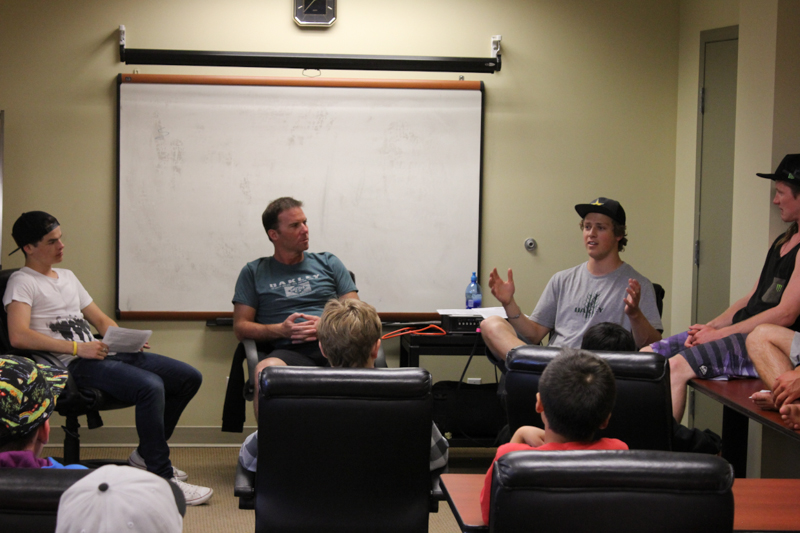 This week featured: Joss Christensen, Mikael Kingsbury, James Woodsy Woods, and Phil Marquis.
All good things have to come to an end though. But what better way than with an awards party!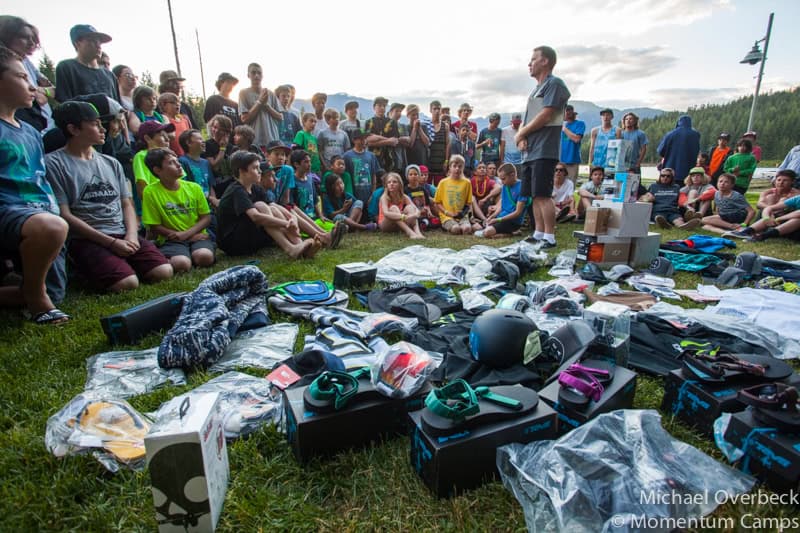 with sweet swag from GoPro, Salomon, Giro, Skullcandy, Dakine, Oakley, The North Face, Discrete, IDone skis, Clifbar, KINeSYS, ZumWax, Lululemon and more!
A jam out session with your coach.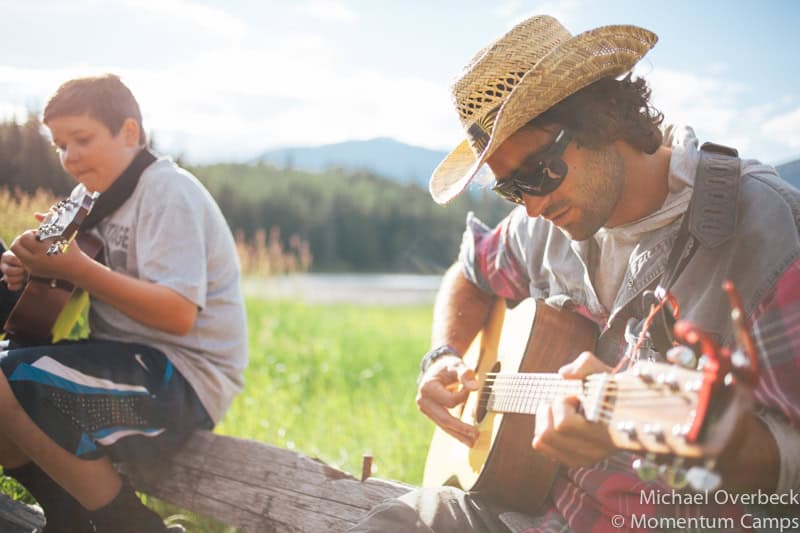 And a little competition.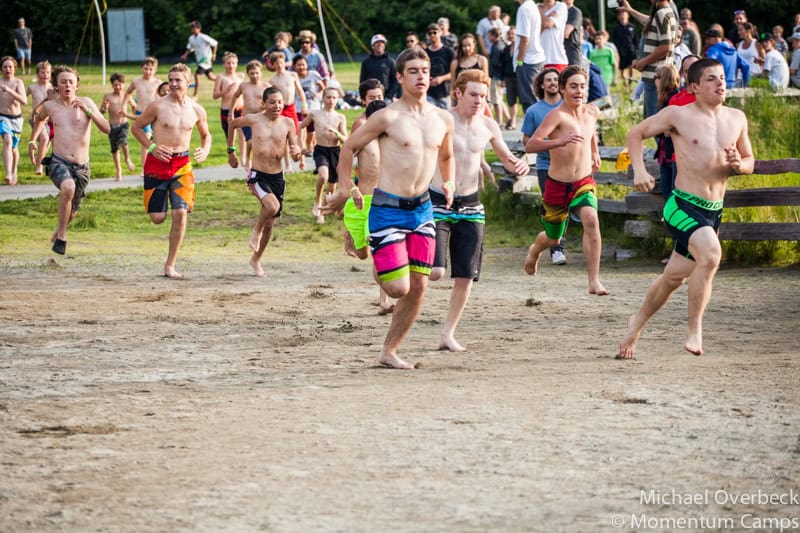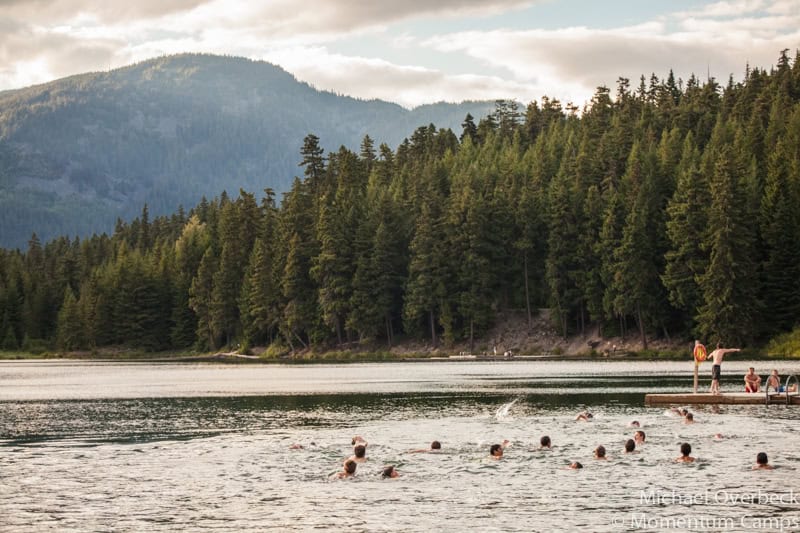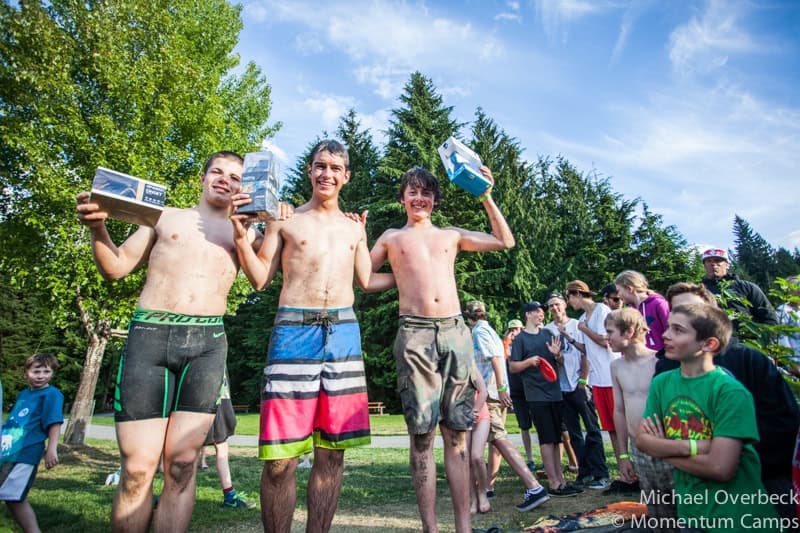 wins more swag from Giro, GoPro and Skullcandy!
July 11, 2014