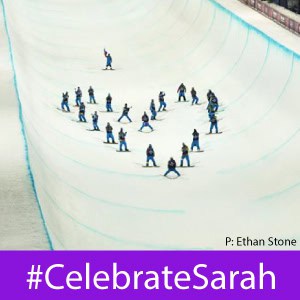 Women's Ski Halfpipe Olympic Debut – #CelebrateSarah
February 20th marked the day women's ski Halfpipe was introduced into the Olympics. A triumphant day for the sport, women and for one of halfpipe's pioneers –  Sarah Burke, who paved the way for women's freeskiing. It was touching to see how the skiers, coaches and course workers honoured her memory in Sochi.
Sarah's coach Trennon Paynter, who is widely recognized as one of the most experienced halfpipe ski coaches in the world shared a few words on Facebook from Sochi:
"Congratulations Maddie, Marie, and Ayana, for earning the first Women's Ski Halfpipe Olympic medals! Congratulations Roz and Keltie for skiing your hearts out and for representing us all so well. Congratulations Megan for qualifying for the Olympic team, we all miss you over here and wish you the fastest recovery. And above all, congratulations Sarah, for the love that you brought to these skiers, this sport, these Olympics, and everyone involved. #celebratesarah"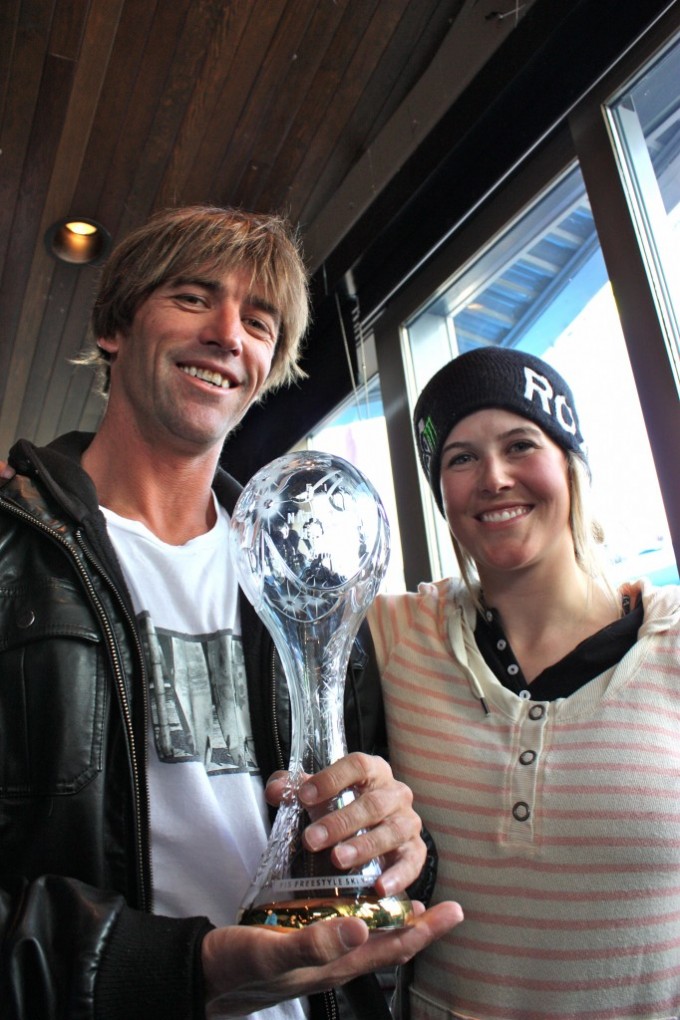 Former Momentum coach Trennon and Sarah with the Crystal Globe in Whistler after halfpipe was announced as an Olympic sport circa 2011. 
Congratulations to camper/coach Roz G on her 7th place result and former camper Angeli VanLaanen for making finals and finishing 11th. A big shout out also goes to camper Keltie Hansen who just missed the finals by one spot.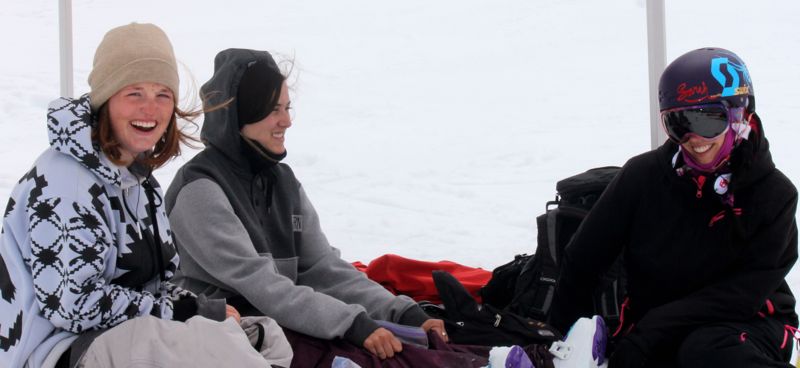 Meg, Keltie and Roz G at Momentum
Our heart goes out to coach and French Team member Anais Caradeux who made the finals but was unable to compete after a fall on her 2nd qualification run.
February 22, 2014