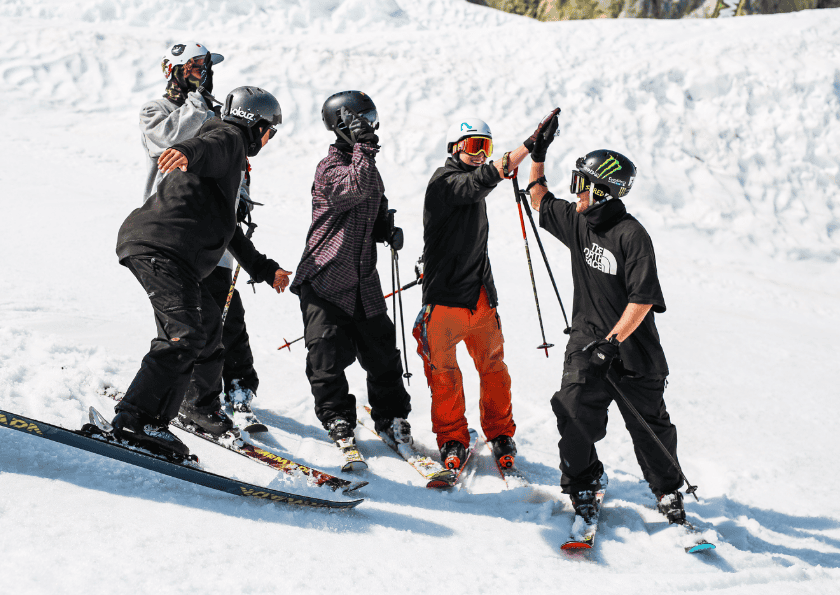 Momentum Session 4 – Photo / Video Recap
Session 4 was yet another action-packed week, with top pros like Tom Wallisch acoaching and training all week, the return of our annual Splashdown water ramp event, and of course beautiful weather for everyone to enjoy! For this 4th session, the flow of the park was redone thanks to our dig crew, which made for an entirely new rail section for campers and coaches to explore!
Mogul skier Daichi trying out the big jump after spending all summer in the bumps… epic!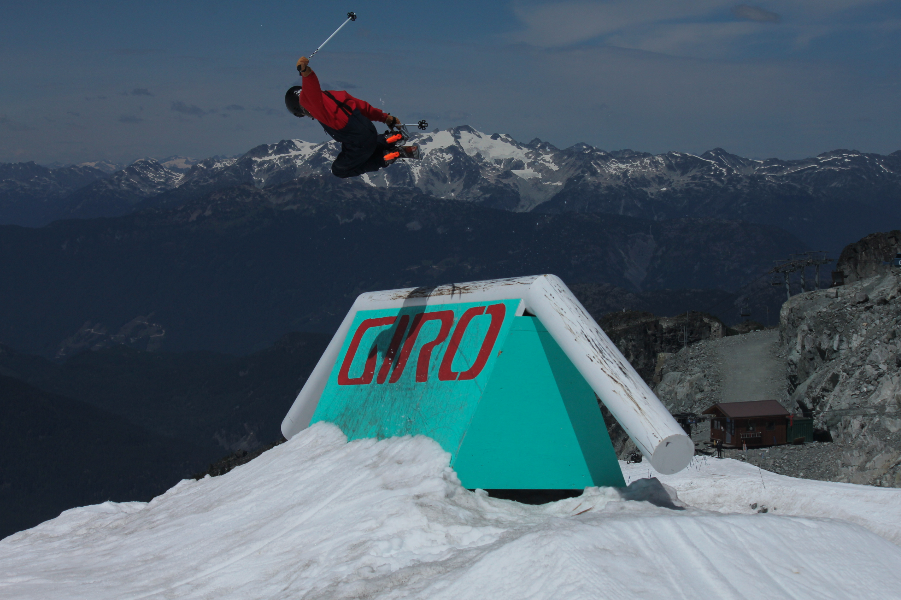 Rob Heule testing out the Giro feature as a halfpipe…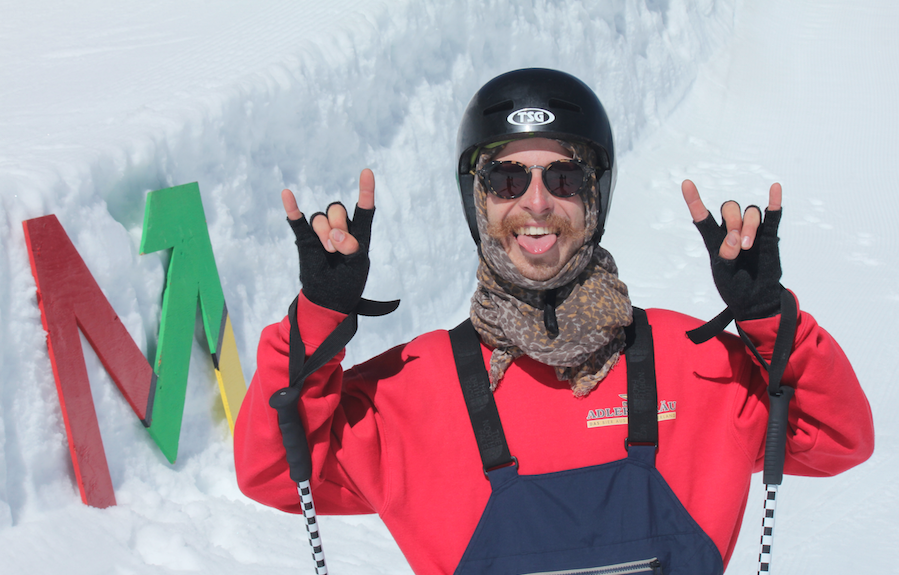 … he was stoked about it to say the least!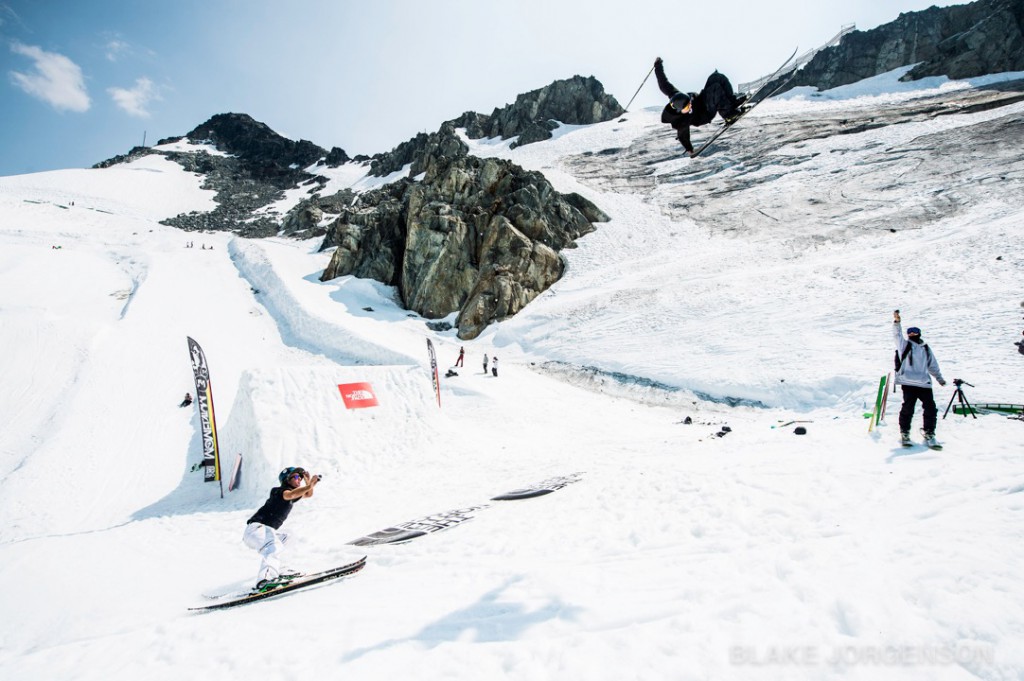 Spotting a cork 5 tail, John Smart in tow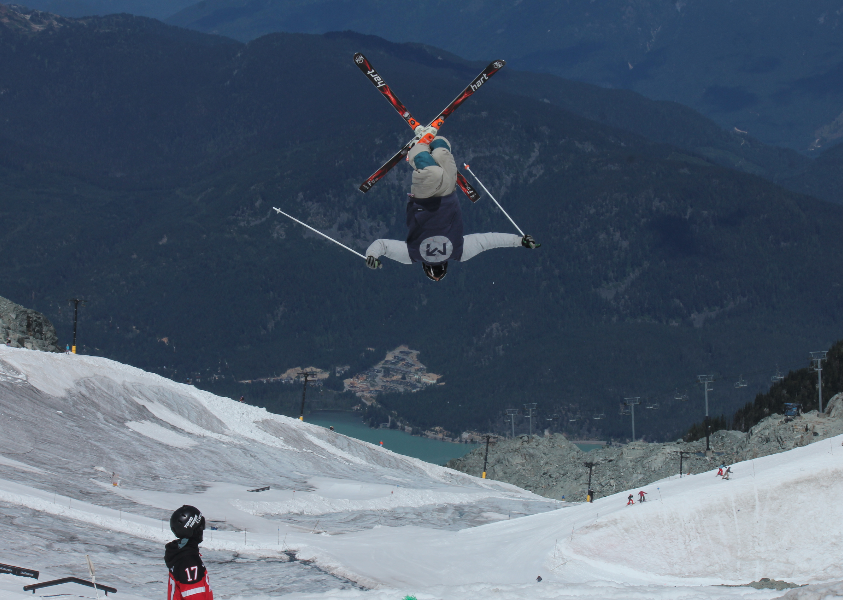 The moguls were going off in session 4 as well! Backflips for days.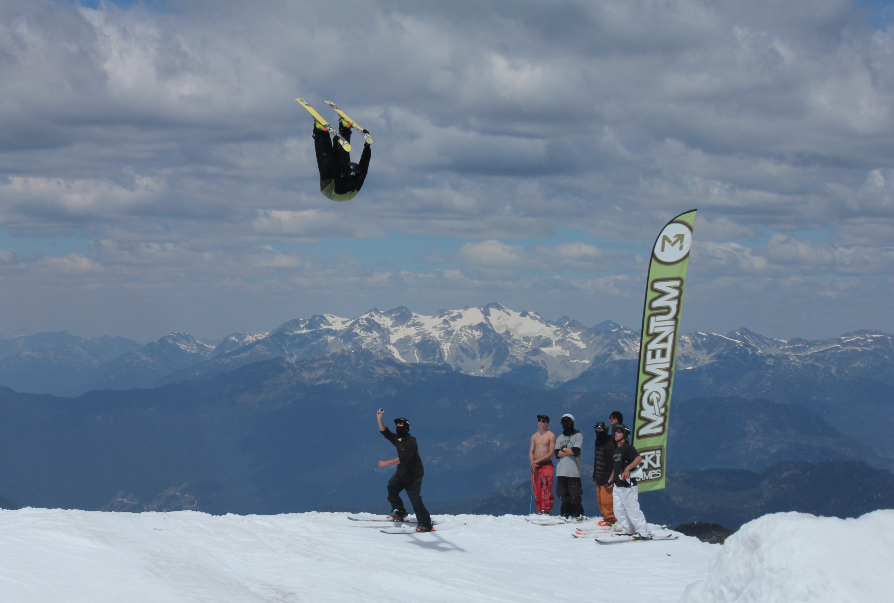 A camper sending a front flip truckdriver over the big jump… all of the coaches on the deck were speechless!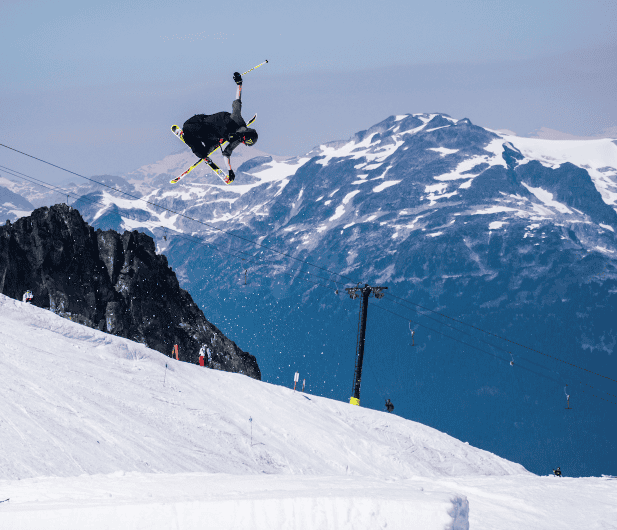 Canadian National Slopestyle Team member Evan Mceachran was on fire all week, training hard every single day. Check out his edit from the week, shot by Zac Moxley, here: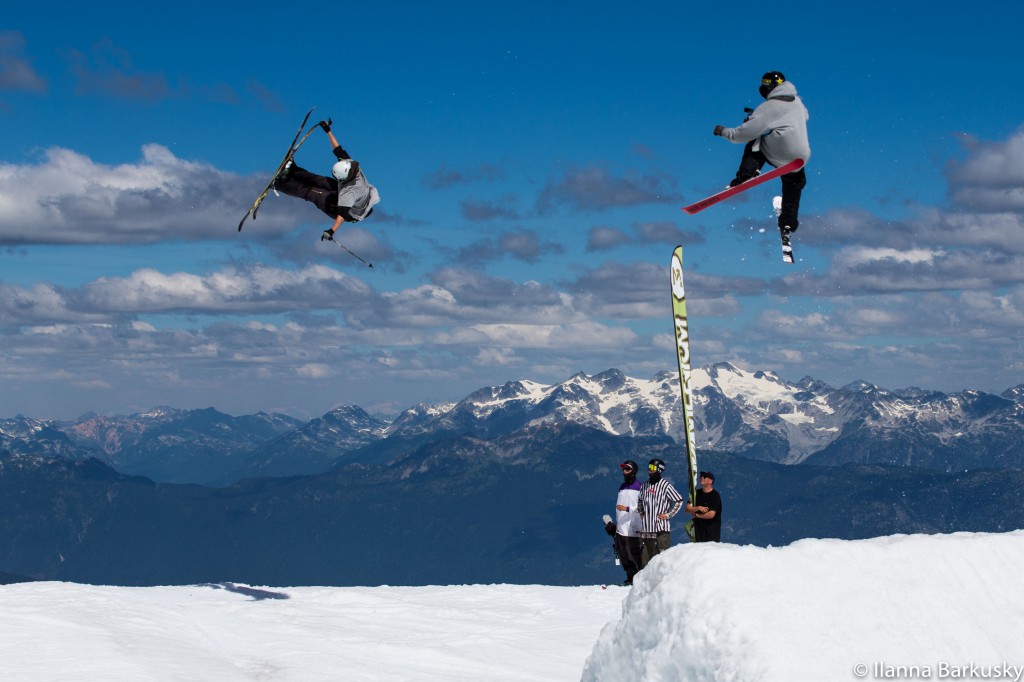 The SLVSH crew was up for another week, here's Matt Walker following Noah Morrison in his game against Brenden Reid. Video coming soon!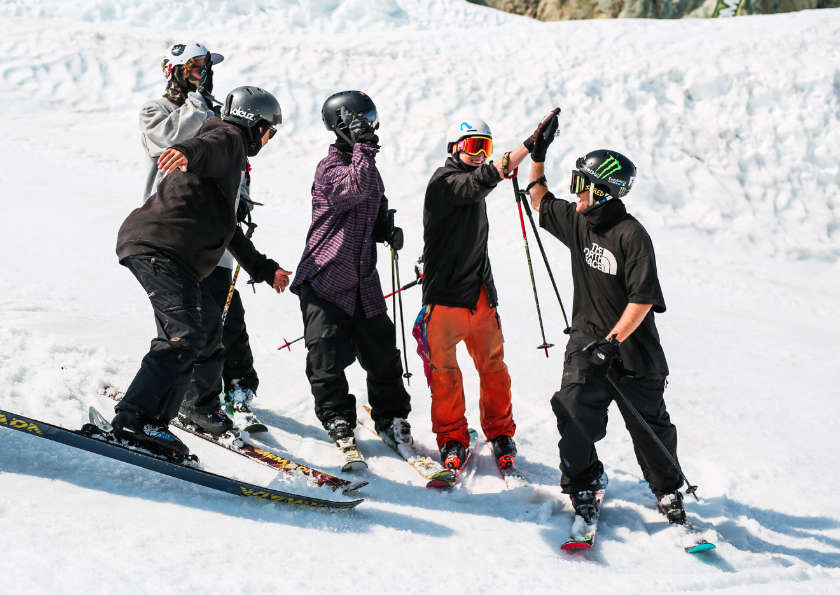 Tom Wallisch getting his group stoked!
The annual Splashdown water ramp event was back for another year, and things got crazy once again! It was a great mix of slopestyle and mogul skiers, campers and coaches, completing a number of jumps in different categories: biggest spin, style, and best contest trick!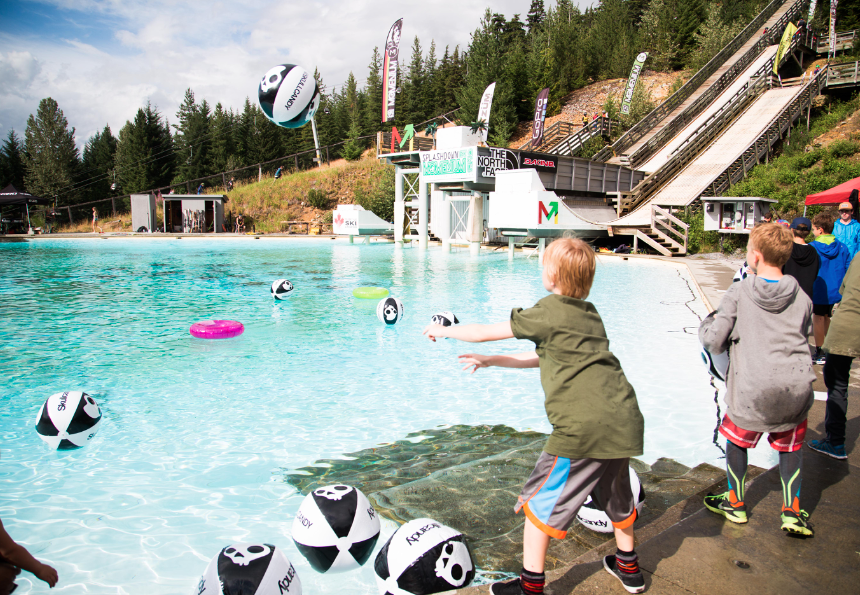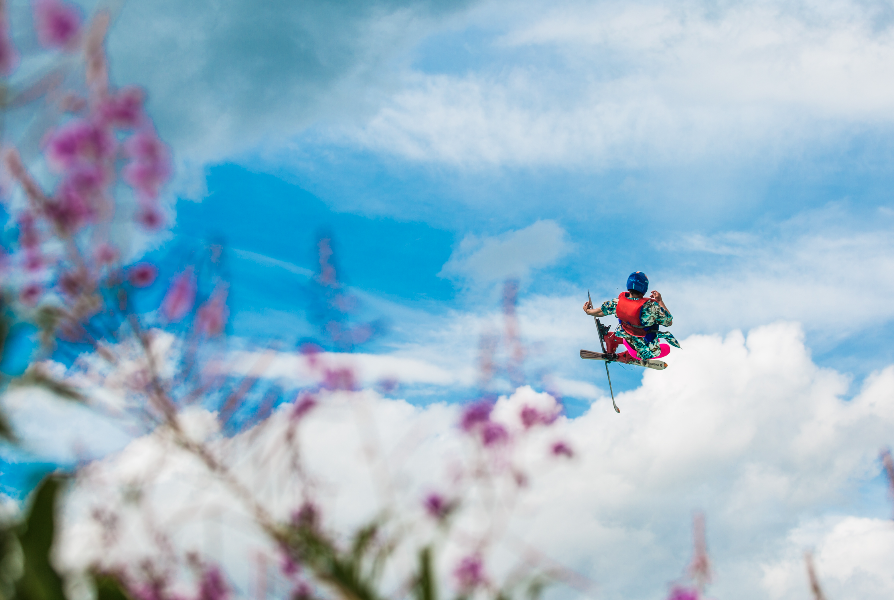 B-Reid grabbing tail!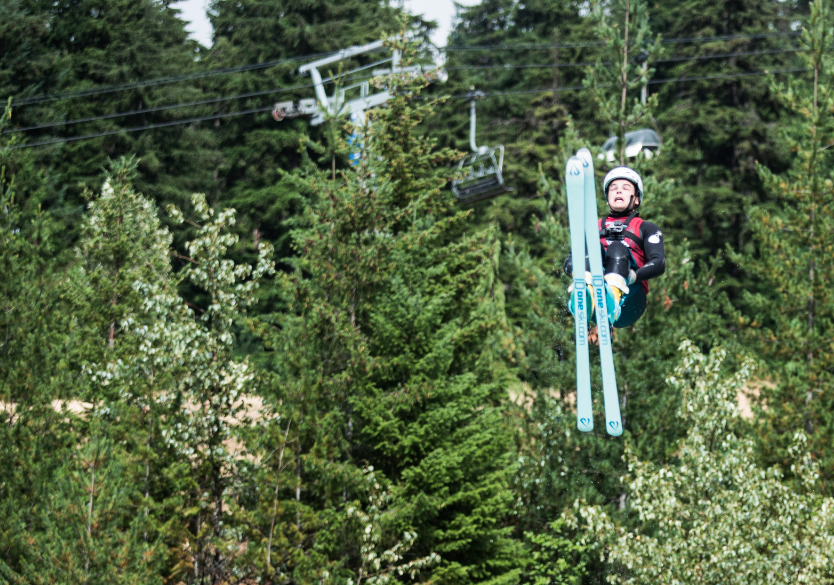 Mikael Kingsbury mid triple backflip!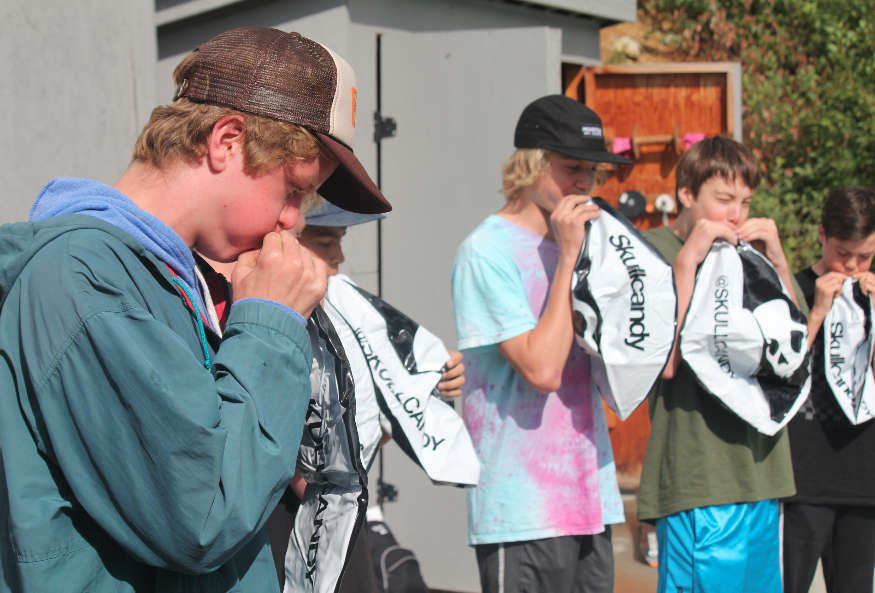 A little halftime contest thanks to Skullcandy!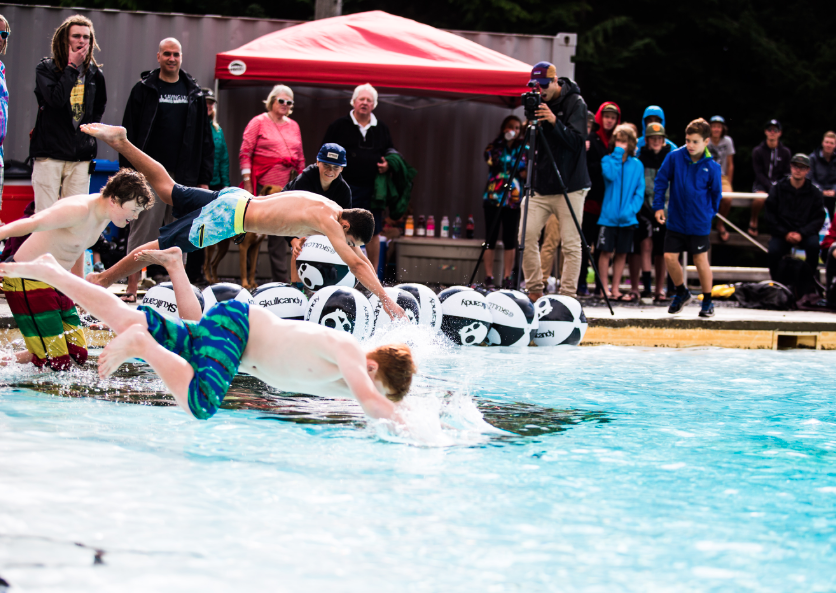 Diving for skis!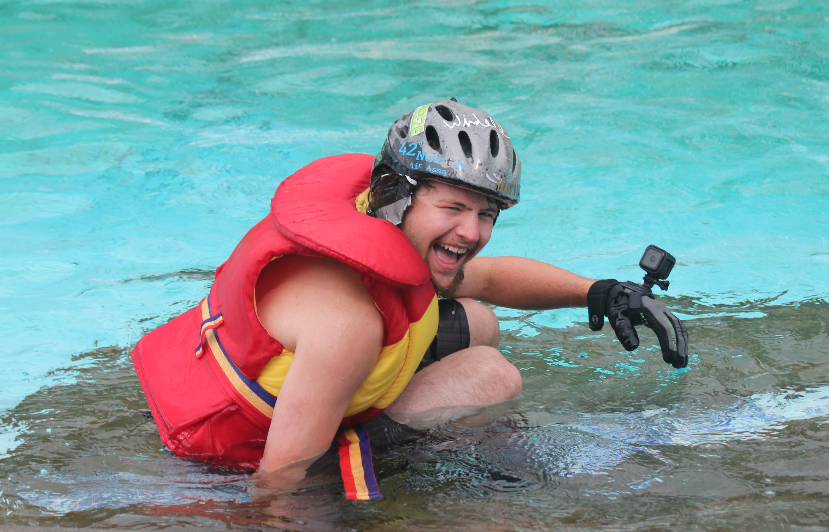 Noah Morrison having way too much fun with the new GoPro 4 Session!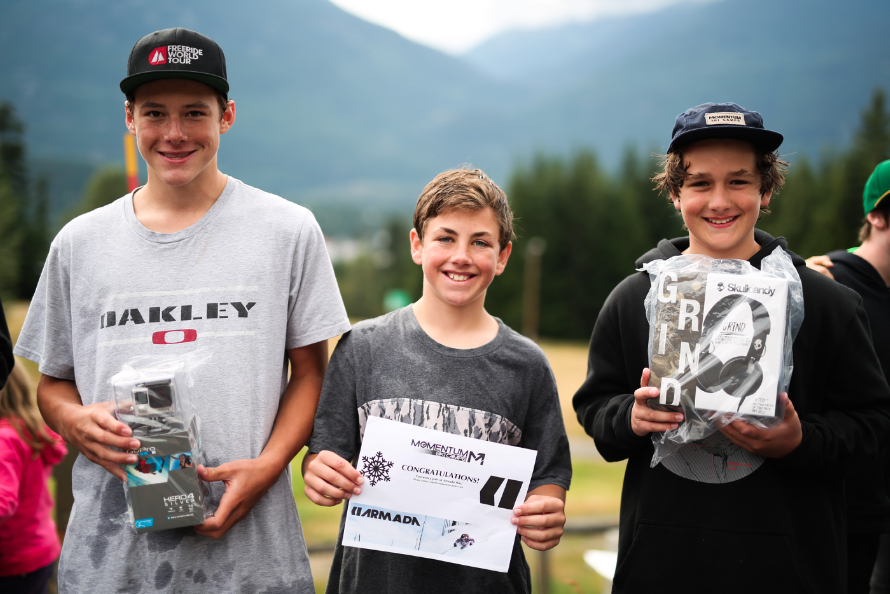 The camper podium. Congrats to camper Zane Severson for taking the win, and a pair of Armada skis!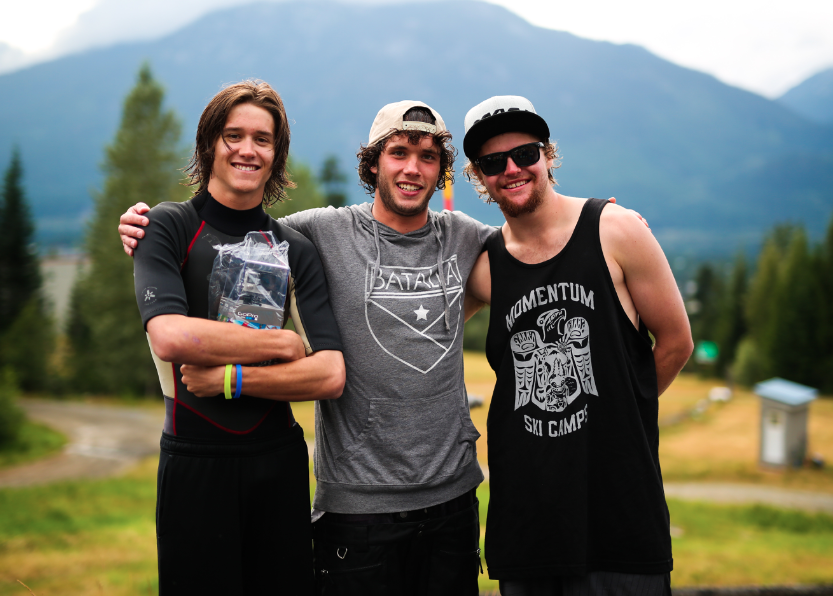 The pro podium.
1st. Dean Bercovich
2nd. Teal Harle
3rd. Noah Morrison
Off-hill, the campers stayed busy with all kinds of activities!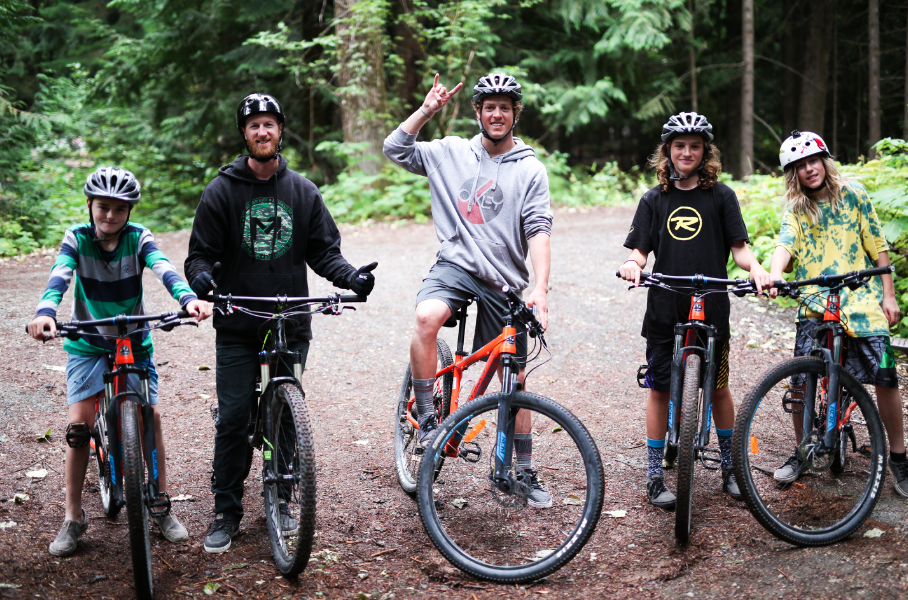 Mountain biking with Josh Bibby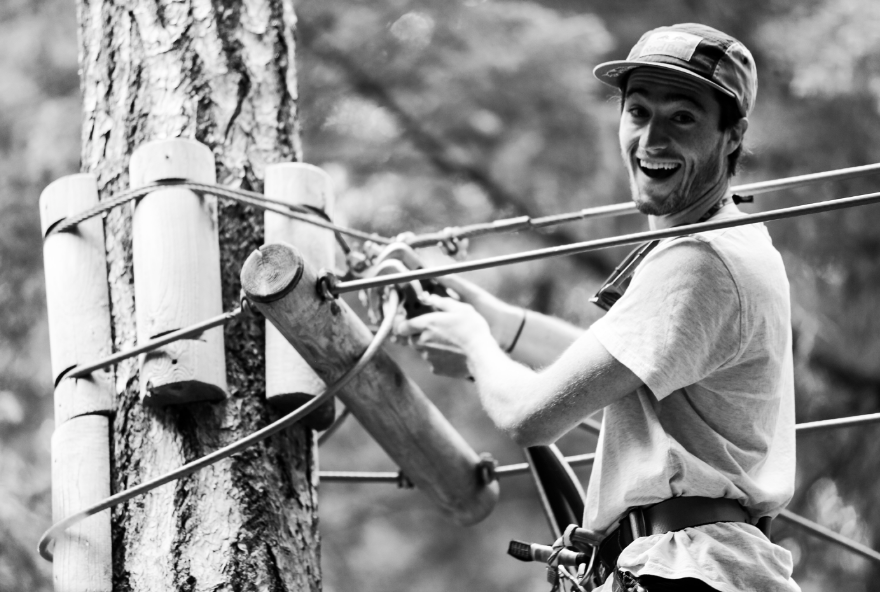 Tree climbing and zip-lining with Noah Bowman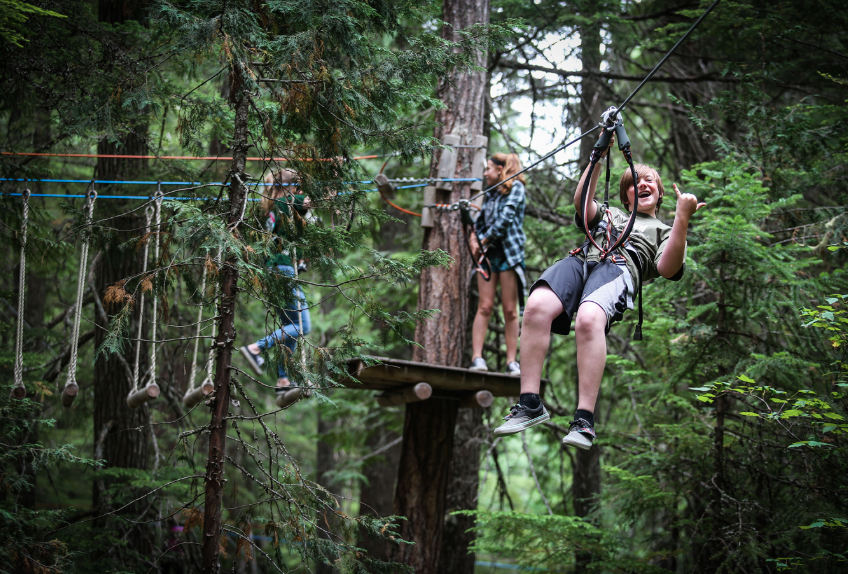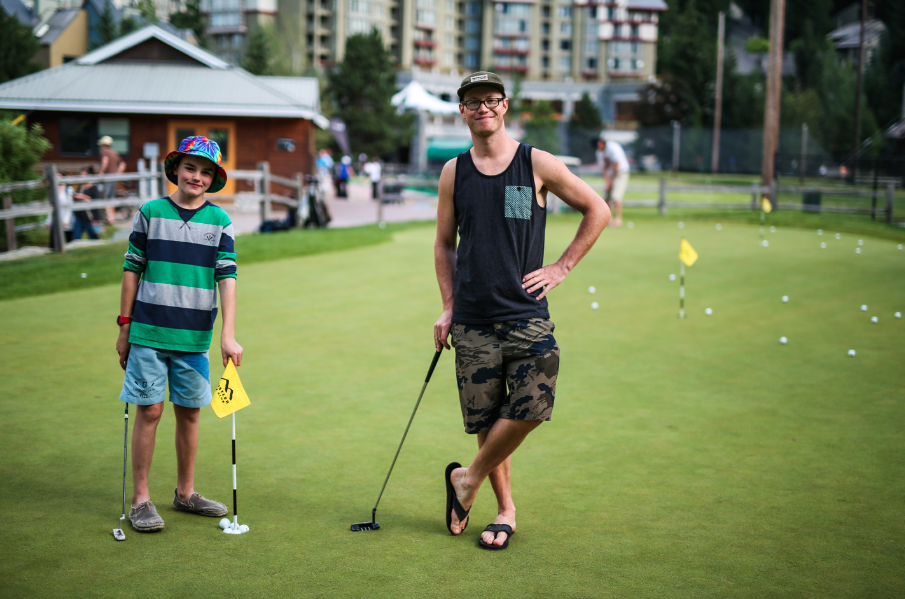 Driving range and putting green with Mike Riddle!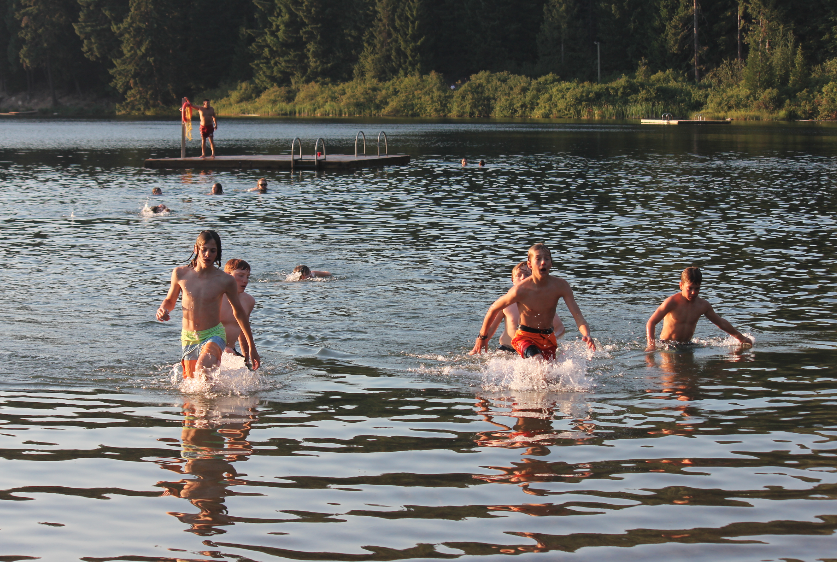 Campers competing in the GoPro/Skullcandy/Giro Challenge!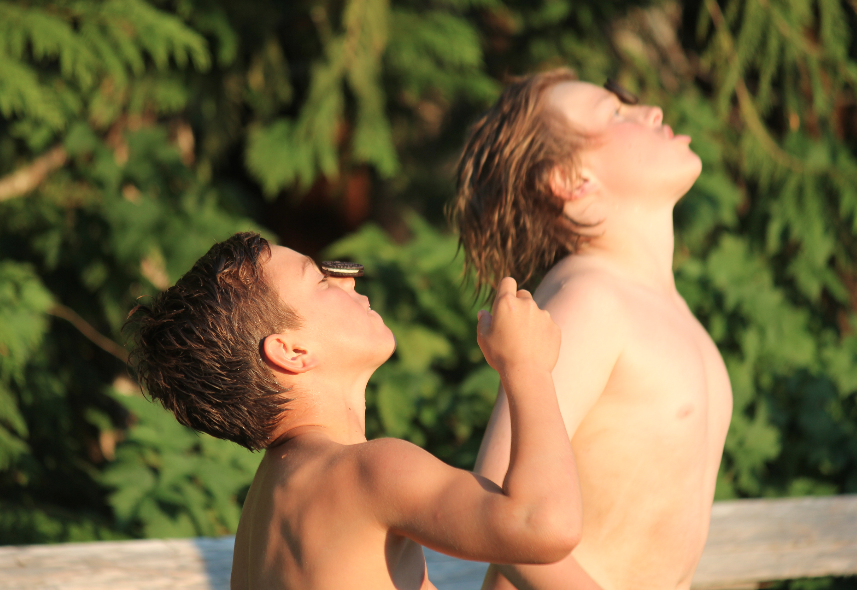 The competition was fierce.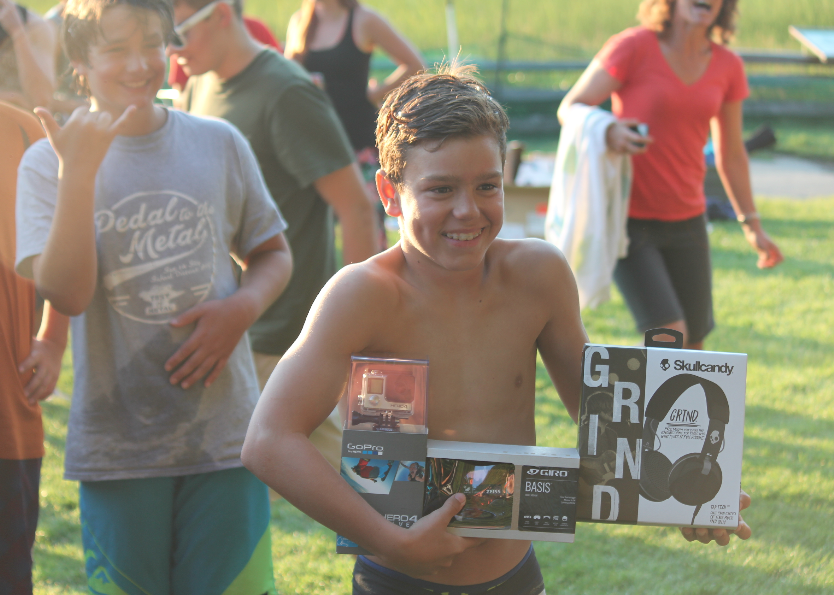 But only one can be victorious!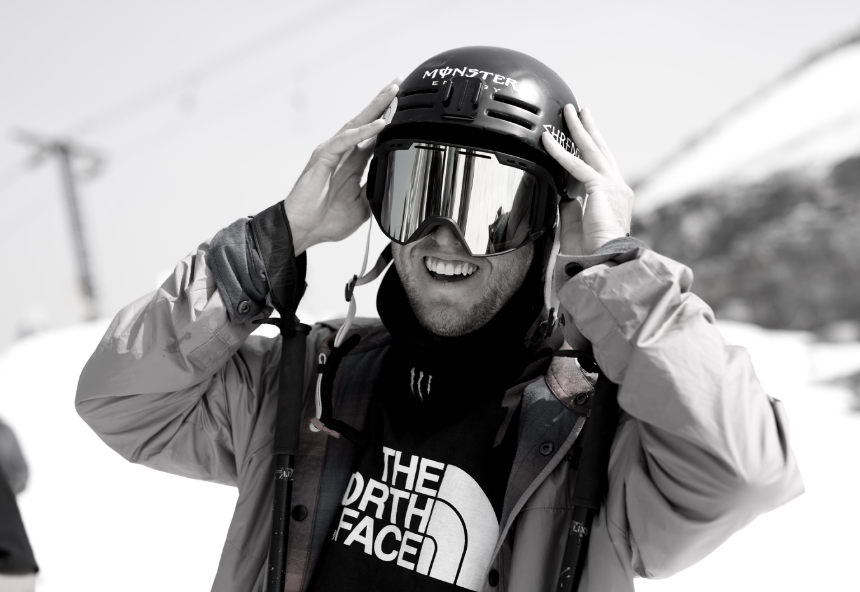 Session 4 was an absolute blast!
 If you've managed to make it this far, you deserve to see some action! Check out the edit below…
August 10, 2015