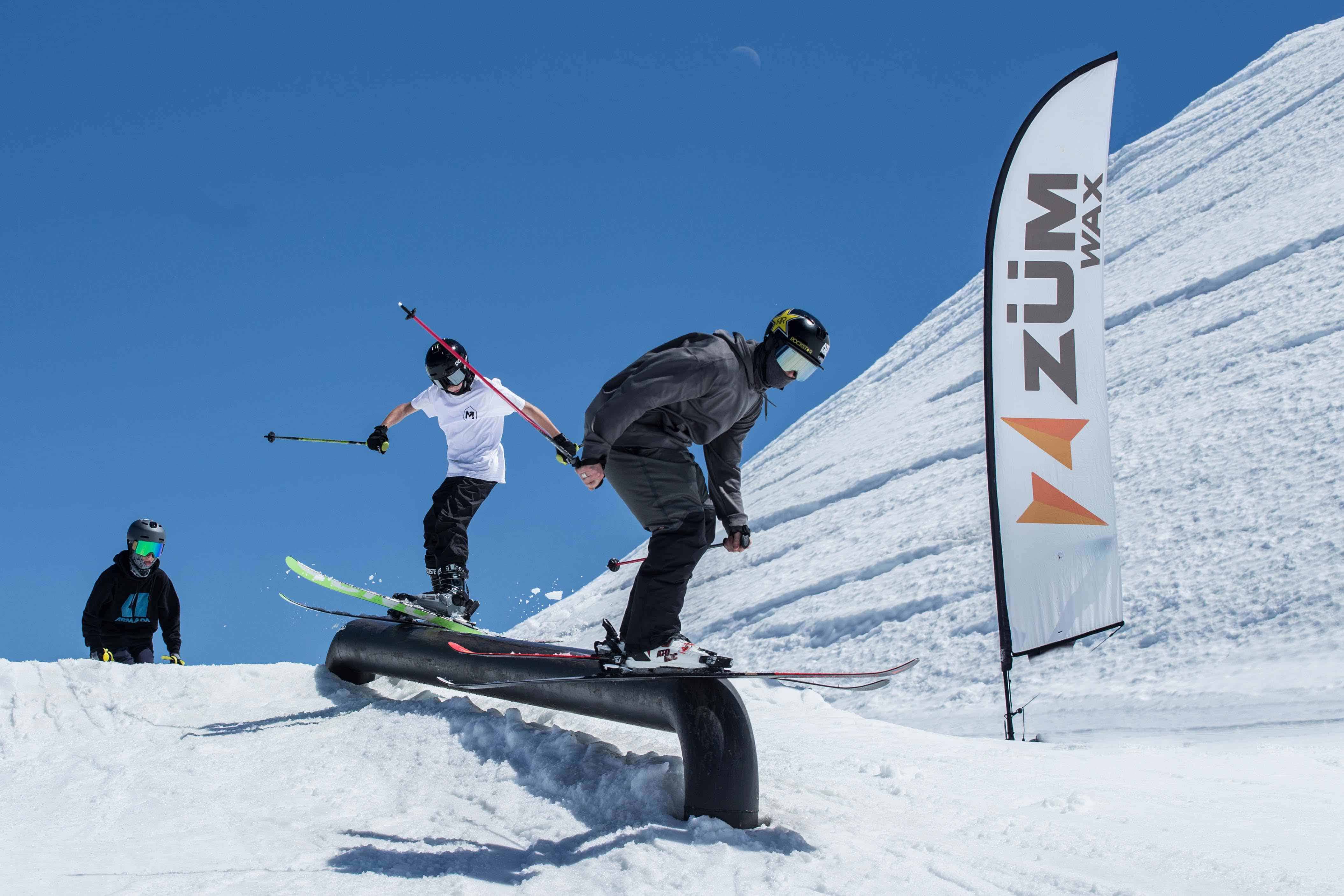 Session 2 Recap
Long balmy days on the mountain with a mix of groms and adults charging is the best way to describe Session 2- Family Week. The ages ranged from 6 to ….  years old shredding both moguls and park.
The weather gods were in good spirits and gave us warm, sunny conditions almost every day. The bumps were forgiving and jump landings soft. Just how we like it!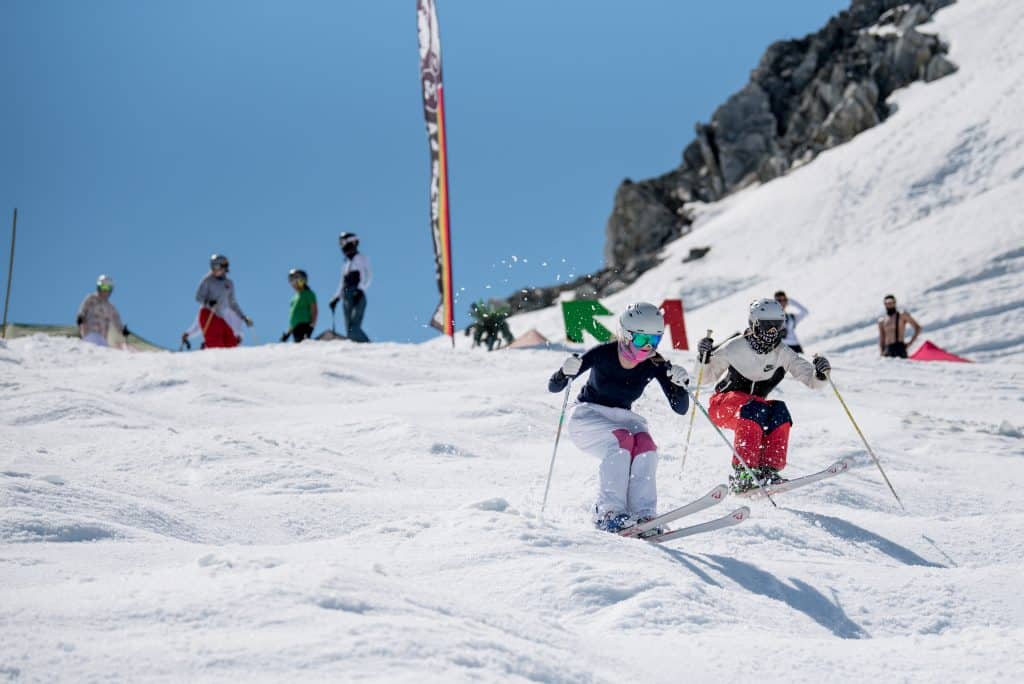 On the moguls side we had coaches Jamie Tanner, Chris Wong, Brenden Kelley, Mike Richards, Matt, Joosten, Zac Hoffman, Audrey Robichaud, Shelley Robertson, Rachel Belliveau, Kelley Ringstad and Eddy Hicks.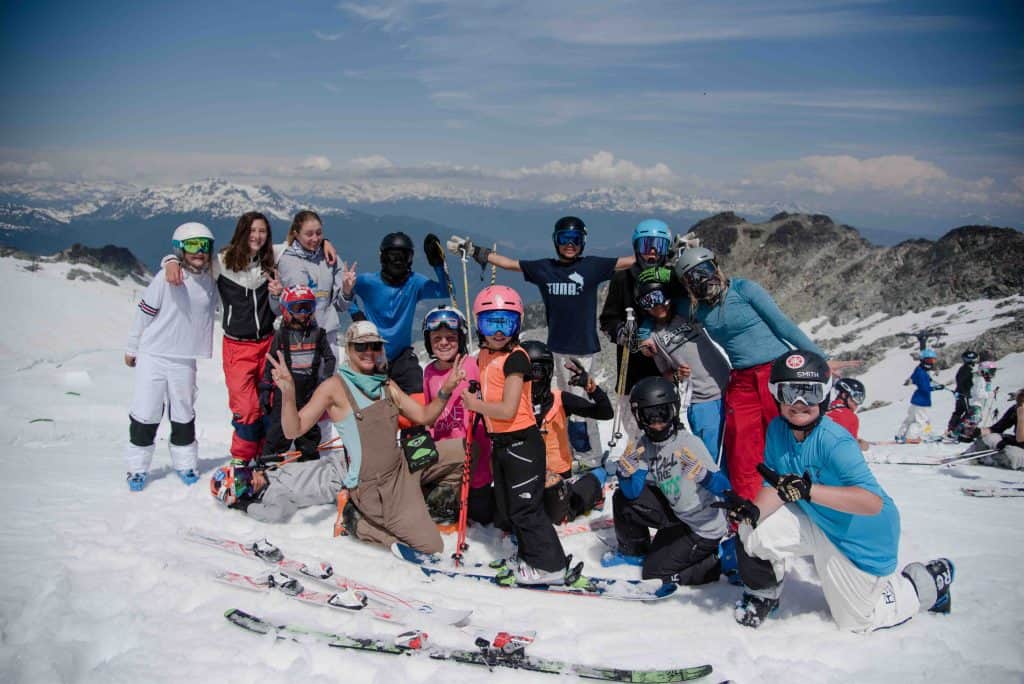 Shelly Robertson's mogul campers
On the park side, we had a smaller, but all star team of coaches, including Sandy Boville, Matt Margetts, Woodsy, Dean Bercovitch and Mike Riddle.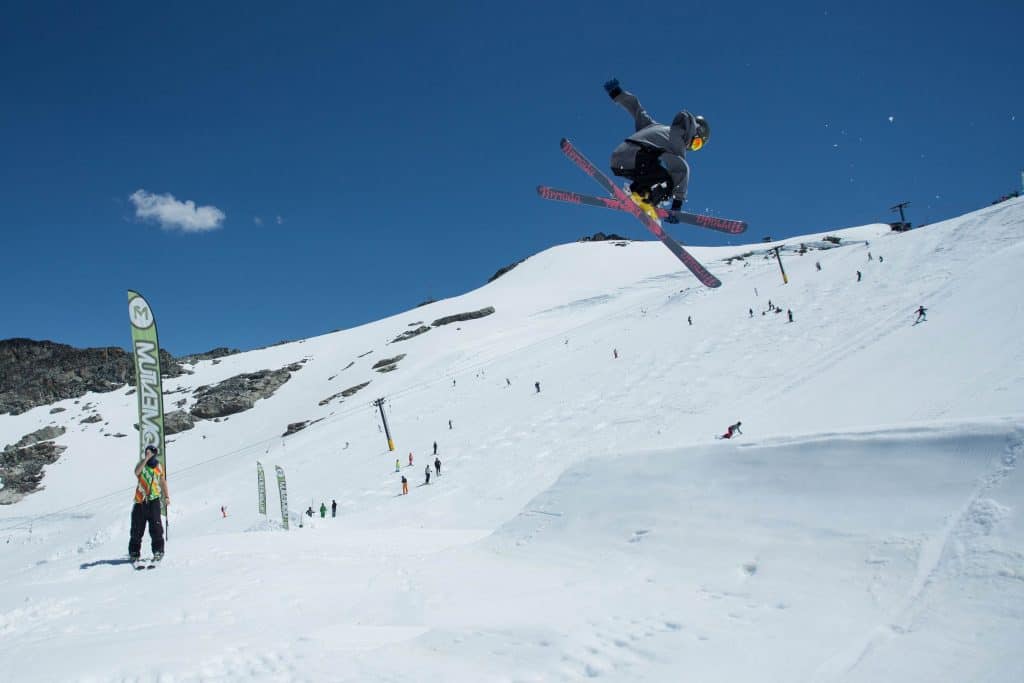 Woodsy making sure his camper gets that grab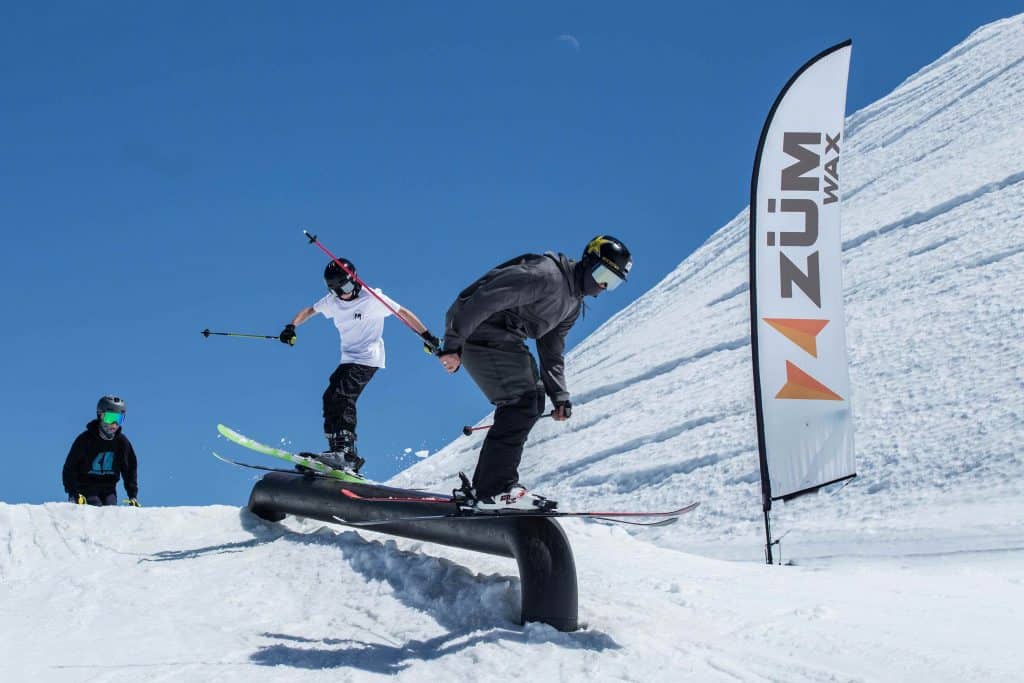 Mike Riddle leading by example
With conditions so prime, confidence levels were high and trick lists were quickly being ticked off. There were first time flips on snow, double backies and campers following their coaches into to the big jump (50+ feet).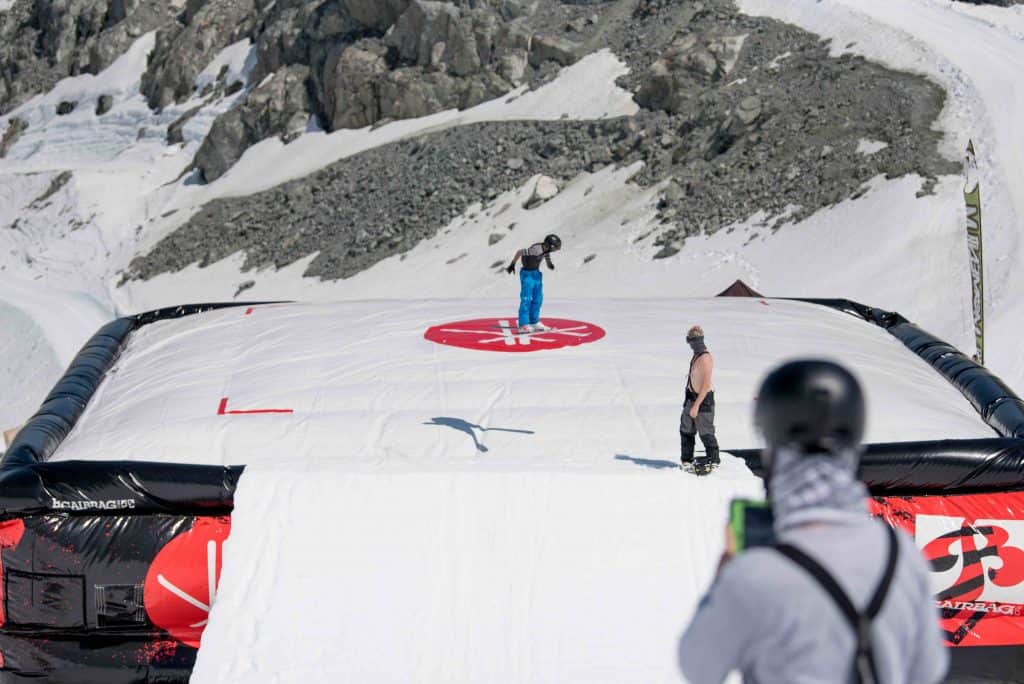 Mike Riddle watching his camper dial in a new spin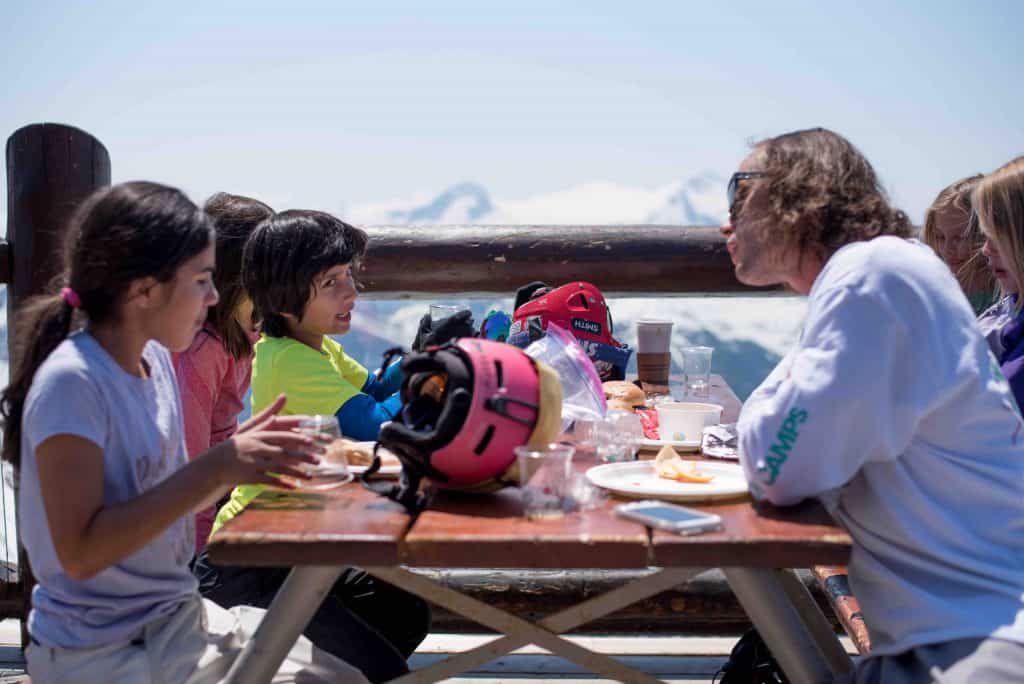 Dean Bercovitch talking shop over lunch
Fun didn't stop on the mountain. With such great weather, we wanted to enjoy every lick of sunshine we could get. After skiing, afternoon activities were where it was at; SUPing, ramping, tramp, mountain biking, yoga and more.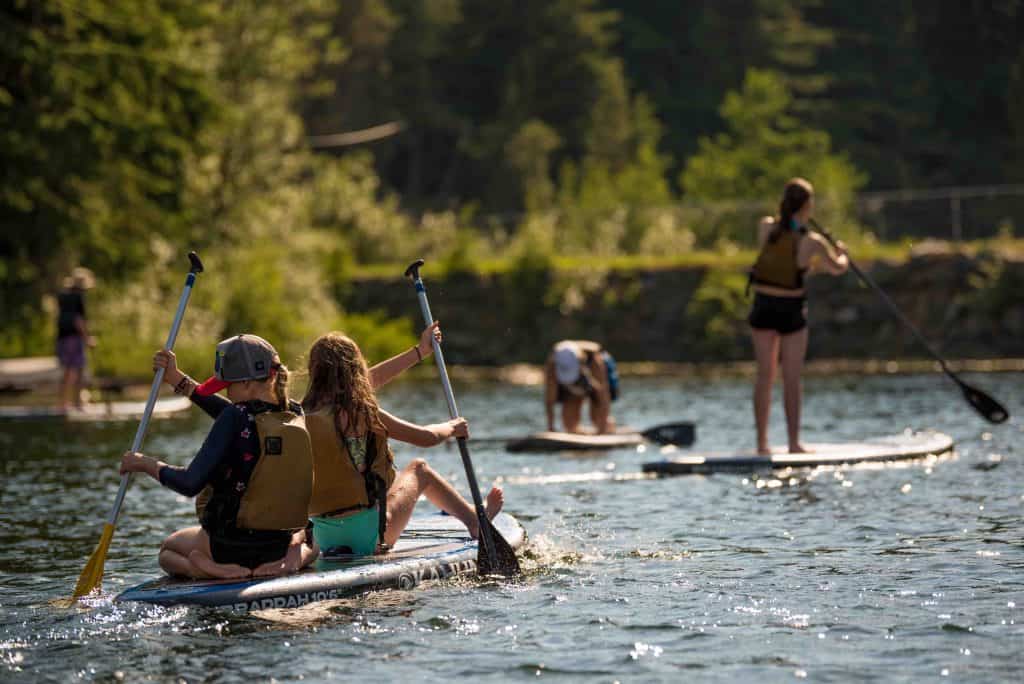 To wrap it all up, we ended with the awards party at Rebagliati Park. Games, challenges, skits, prize giving and of course, pizza. Keep your eye out for our Session 2 vid, dropping tomorrow.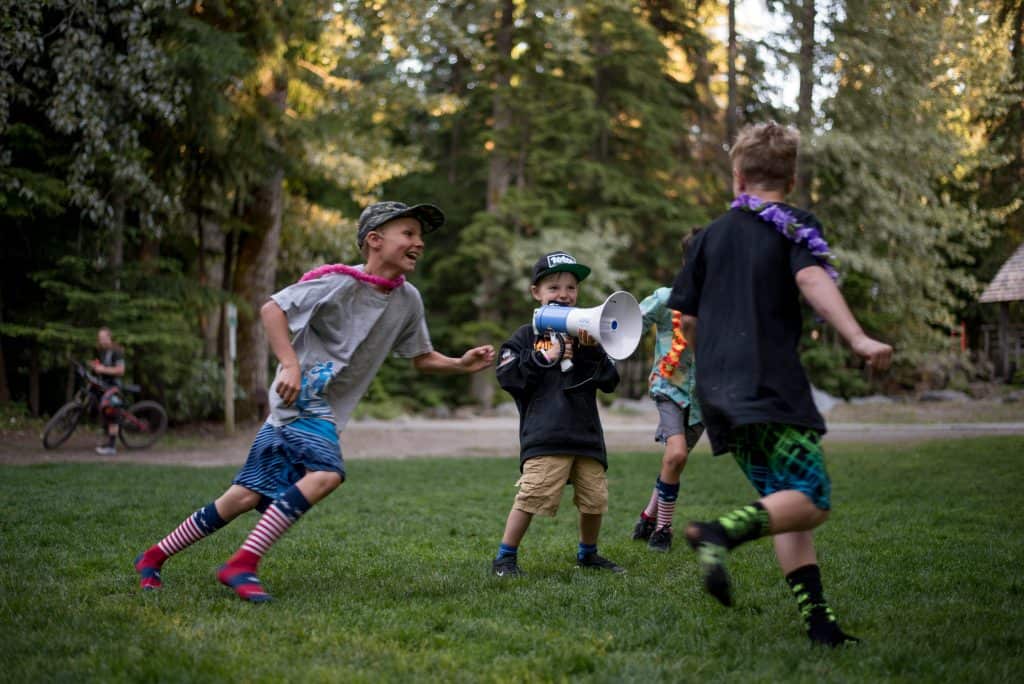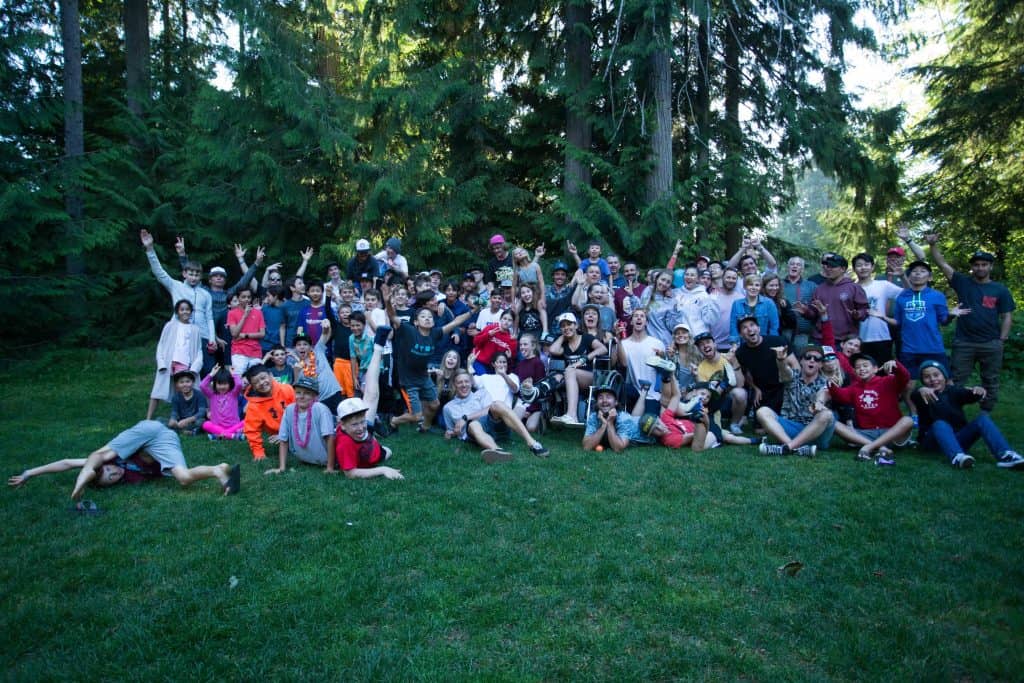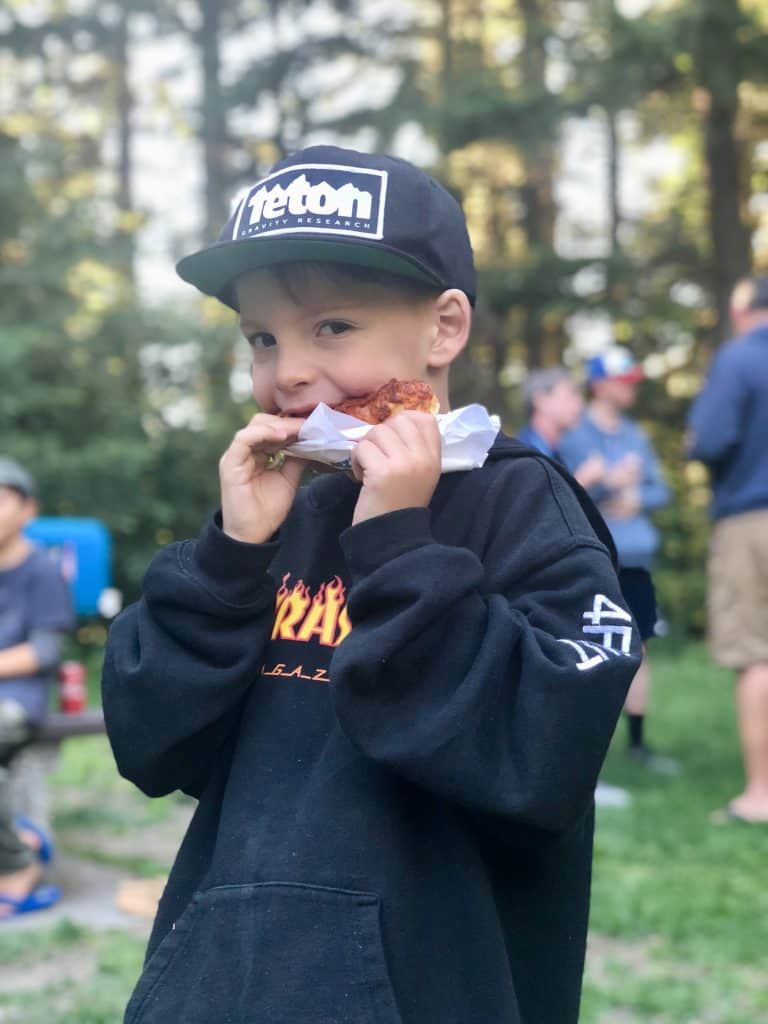 June 29, 2018