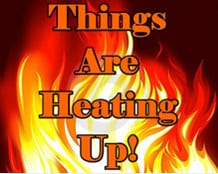 Camp Update: April
APRIL UPDATE
Summer is just around the corner which means serious skiing is about to kick in at Momentum. We have the snow, we have the park and like no other camp we have the best skiers in the world as your coaches. You're guaranteed to learn a ton and have your Best Summer Ever!
This is the month when our registration heats up the most and camps begin to sell out. Sign up now to ensure you get the session you want and won't be disappointed.  Register here.
See the Video HERE.  Colby realizes he can go to camp because his US Dollar is 20% stronger in Canada. He can save almost $500 with today's exchange rate. Check latest rates here and take advantage now!
We recently did some probing and digging to check the snow levels on the Horstman Glacier – our camp home.  Check out our progress:     Part 1 ,     Part 2,   Part 3
Conclusion: We have plenty of snow to build our world-class summer terrain park. There is more snow now than there was last year and it's still dumping up here!
We pride ourselves on having the best coaching roster of any camp in the world, and this crew doesn't just ride the lane – they teach, motivate and inspire by spending the whole day working with you. This summer Bobby Brown, Torin Yater-Wallace, Simon D'Artois, Nick Geopper, Matt Walker, Anna Segal and Aaron Blunck are some of the new names joining our already stacked line-up. We are also stoked to welcome back Mr. Tom Wallisch. Check our complete roster here.
Sarah's Spirit continues to live and drive women in skiing and this summer also men! Thanks to Haynes Gallagher and Tory Gossage, two fellow campers who became great friends of Sarah's, the Spirit of Sarah Scholarship is expanding from 1 Free Full Package camp to 3 Free Full Package camps!  Apply before May 15th to enter the 2015 SOS. Or come to camp this summer for 2 more chances (1 women, 1 man) to be awarded a Free session in 2016. Details here.   Check out our latest girls week edit here
If your passion is behind the lense instead of in front of it, then join us at Exposure to learn the skils and what it takes to be an action sports filmer/photographer. This exclusive camp only has a few spots left. Learn from some of the best names in the business – Blake Jorgenson, Darren Rayner, Mike Douglas, Josh Berman and more…
Stay Connected
To stay up to date on the latest action, updates or contests follow us on our   blog  •  Facebook  • Twitter  •   Instagram  •   YouTube  •  Vimeo
If you are not on our email list and would like to receive these updates, you can sign up here:
April 27, 2015