Momentum Camper, Alex Bilodeau Wins Olympic Gold!
Former Momentum Campers Sweep the Olympic Podium:
Alex Bilodeau wins Gold, Jennifer Heil & Dale Begg-Smith Silver and Shannon Bahrke Bronze!
Momentum Camps is very proud of the incredible results from their former campers at the 2010 Winter Olympics…
Of the 6 total medals available in Moguls, 4 went to former Momentum campers. Top of the list was Canada's first Olympic Gold medal won by long time camper, Alex Bilodeau.  This was also the first time Canada has ever won GOLD on home turf. Alex came to camp at the ages of 11, 12, 13 and then came back at the age of 15 to watch over his 10 yr old sister Beatrice, who was attending camp for the first time.  Alex had won a free session to camp and gave his spot to his sister as long as he could come watch over her.  If you have seen his story with his brother Fred you will know that Alex's qualities go much deeper than his skiing talent.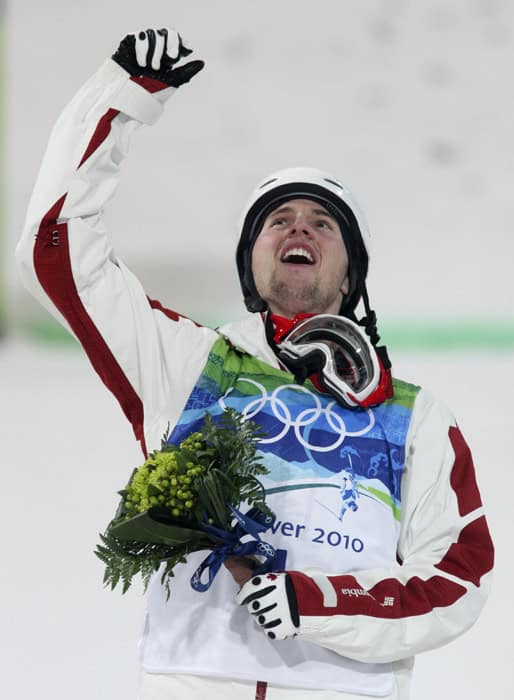 Jennifer Heil, who won Gold in the 2006 Olympics performed one again under pressure to take the Silver medal here in 2010. Jennifer attended camp at the age of 15 along with her sister Amy in 1995. Shannon Barhke is another double Olympic medalist winning the Silver at the 2002 Olympics in Salt Lake City and now adding Bronze here in Vancouver. Shannon attended camp at the age of 17 in 1998.
Dale-Begg-Smith, another double Olympic medalist, won the Gold in 2006 and now adds Silver. Dale attended camp in 1997 and 1998 at the age of 12 and 13 along with his older brother Jason. Both Dale and Jason were also coached privately by camp Director, John Smart for many of their younger training years here in Whistler.
We also extend our congratulations to former campers Pat Deneen and Kristi Richards, who were medal contenders, but unfortunately crashed when they pushed the limits in the Finals trying to make the podium.
We know we are only a small part of their success, but we believe this is what happens when you bring together young kids who are eager to learn, with Olympians and World Cup Skiers as their coaches.   Especially when you put them in an environment where they spend the whole week together on hill, staying in the same hotel, eating together and playing afternoon activities all week.
This summer we are excited and look forward to having both Alex Bilodeau and Vince Marquis as coaches!
February 16, 2010