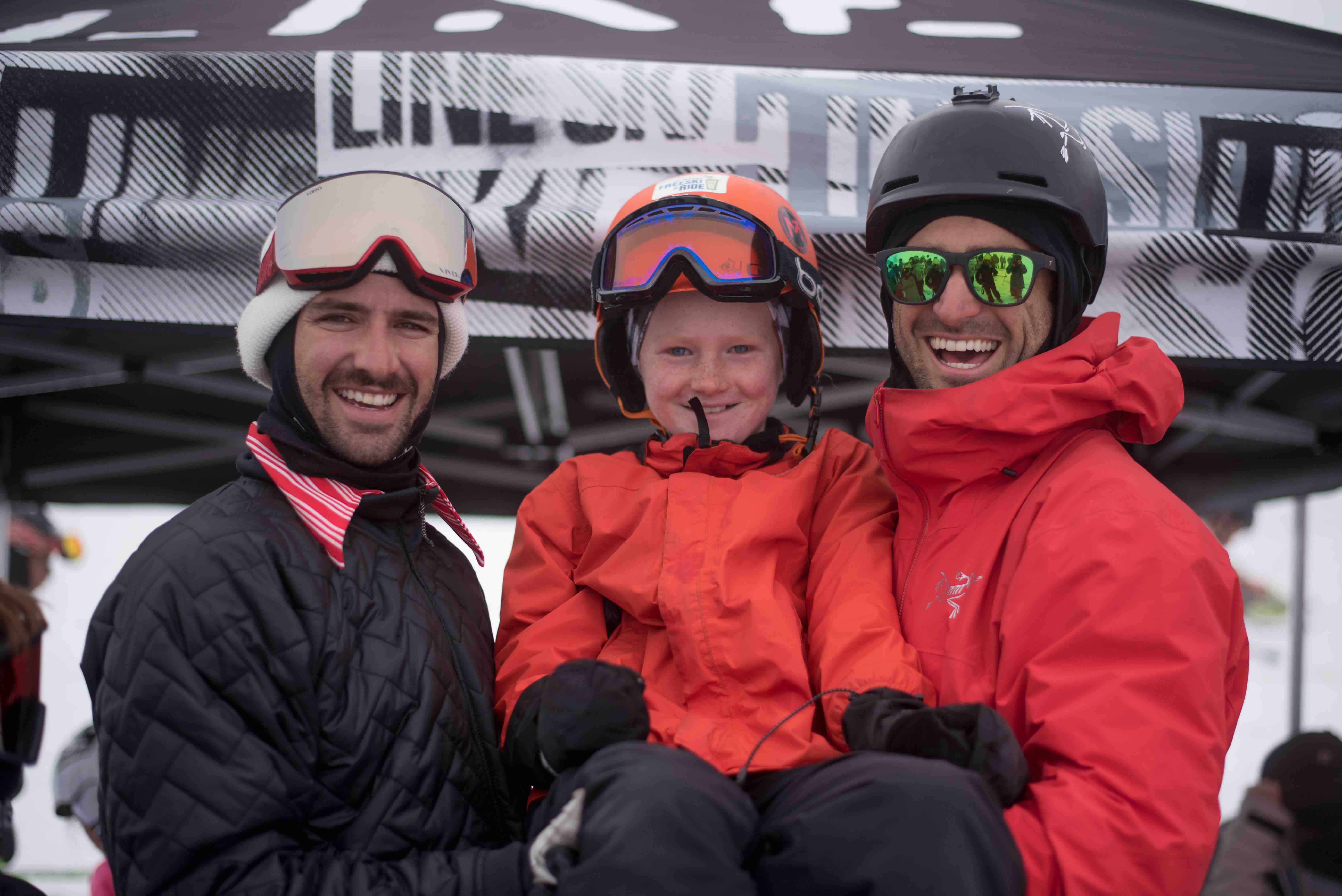 Session 3 Recap
Session 3 was the biggest session of our summer so far. The Park, Moguls and Big Mountain campers were firing on all cylinders and a list of heavy hitting skiers were alongside  to coach.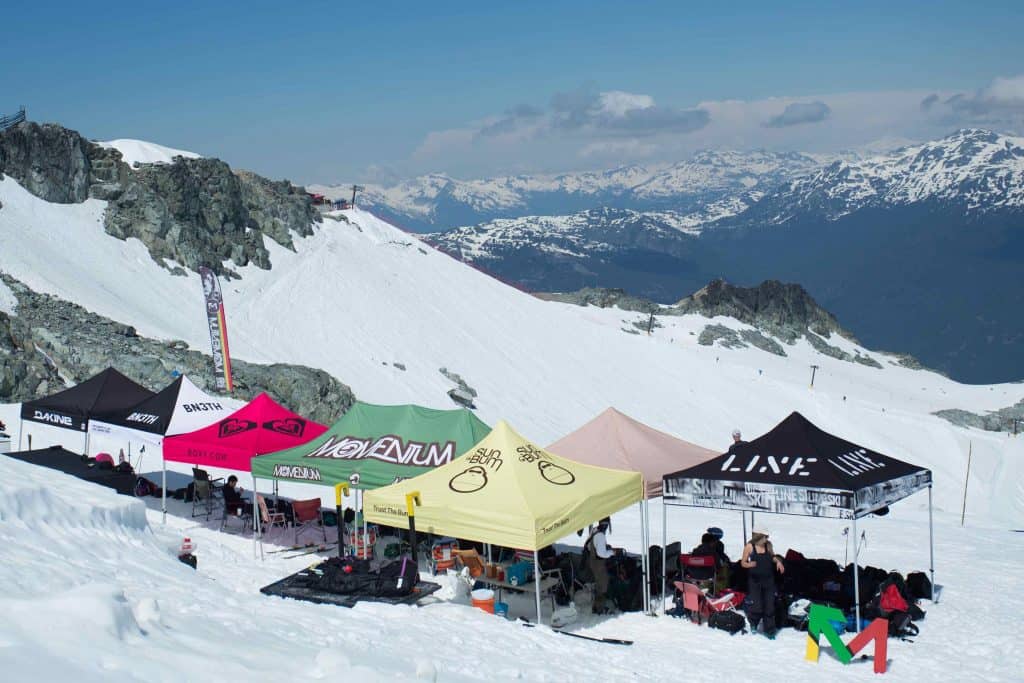 Tent Land
The Armada Skis crew joined us on the glacier to coach, alongside Olympic mogul skiers and two of Whistler's best known backcountry skiers.
As per usual, we would warm up each day with a stretch and a challenge. On certain occasions we choose to combine the two.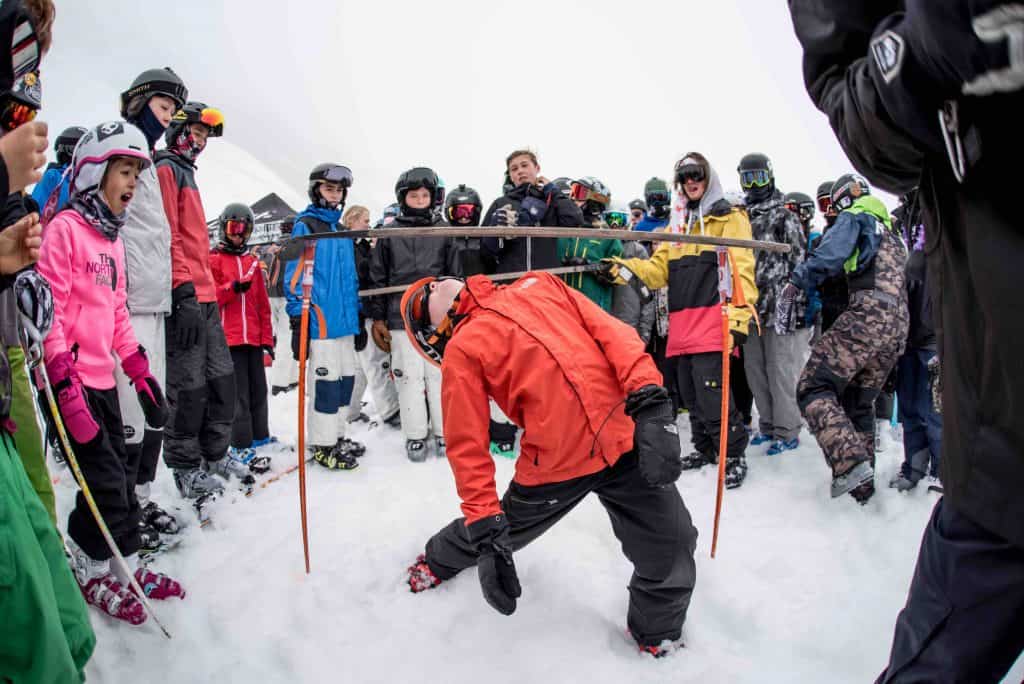 Tristan using his small stature to his advantage in the limbo contest
We had our first Big Mountain session of the summer, with local backcountry shredders Riley Leboe, Callum Pettit and Austin Ross coaching the future generation of freerider skiers.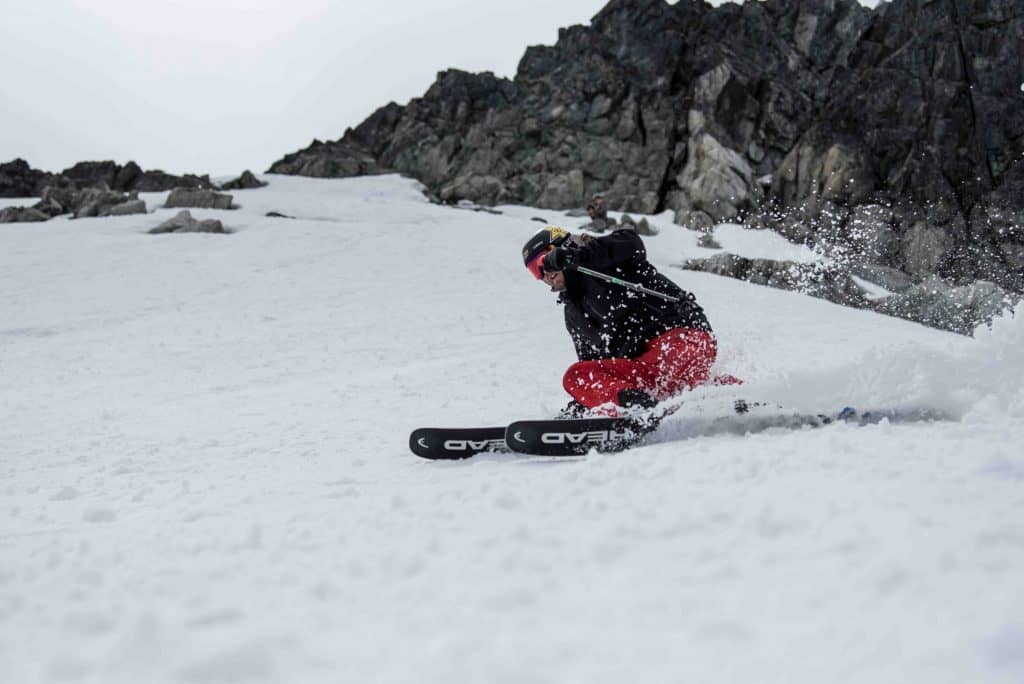 Big Mountain coach Riley Leboe teaching the slash basics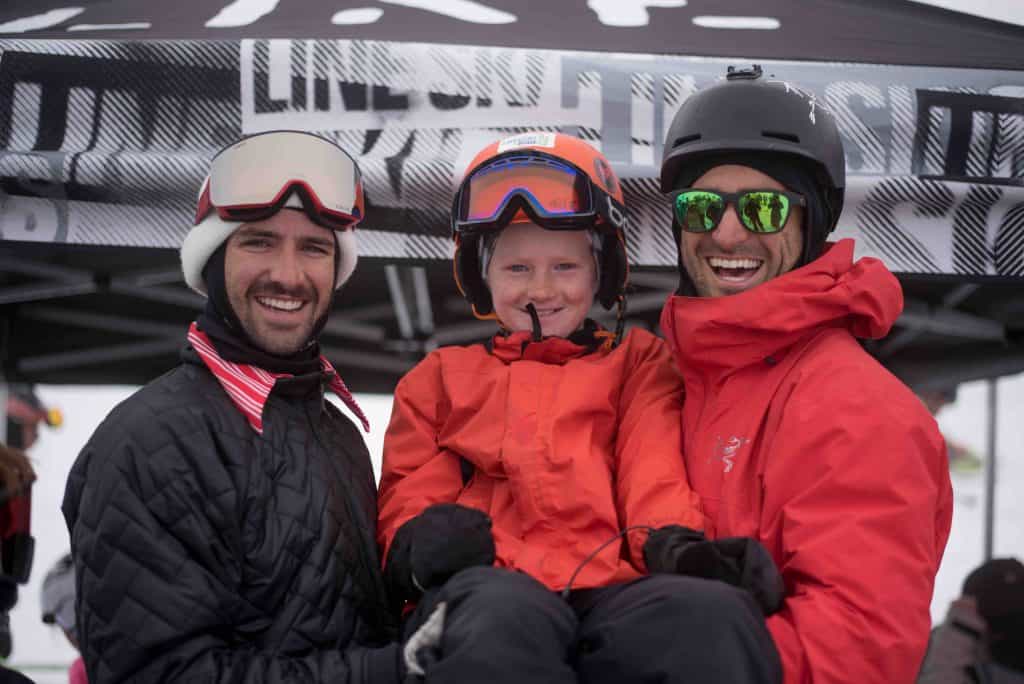 Callum and Austin sharing the stoke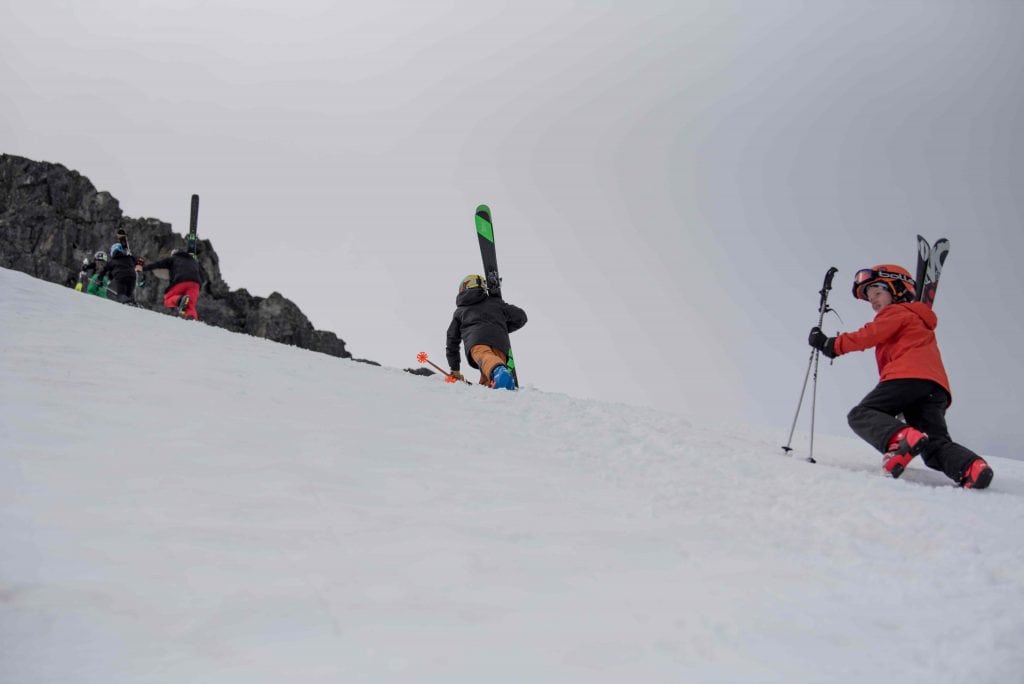 Big Mountain campers earning their turns
On the mogul side we had coaches Brenden Kelley, Dean Bercovitch, Nessa Dziemian, Shelly Robertson, Ken Rhodes, Scott Bellavance and Rachel Belliveau leading the charge. Kids were flipping, spinning and flying down the bumps by the end of the week.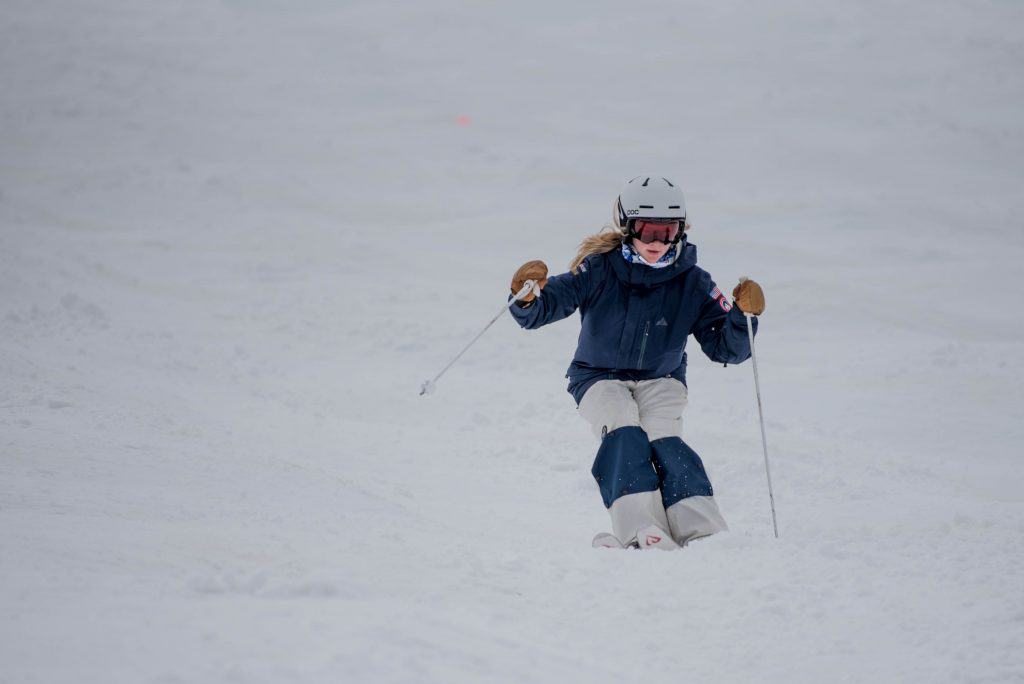 Hand picked by head coach, Sandy Boville, we had our biggest contingent of park coaches yet, with Evan McEachran, Woodsy, Noah Morrison and Fabian Bosch, just to name a few.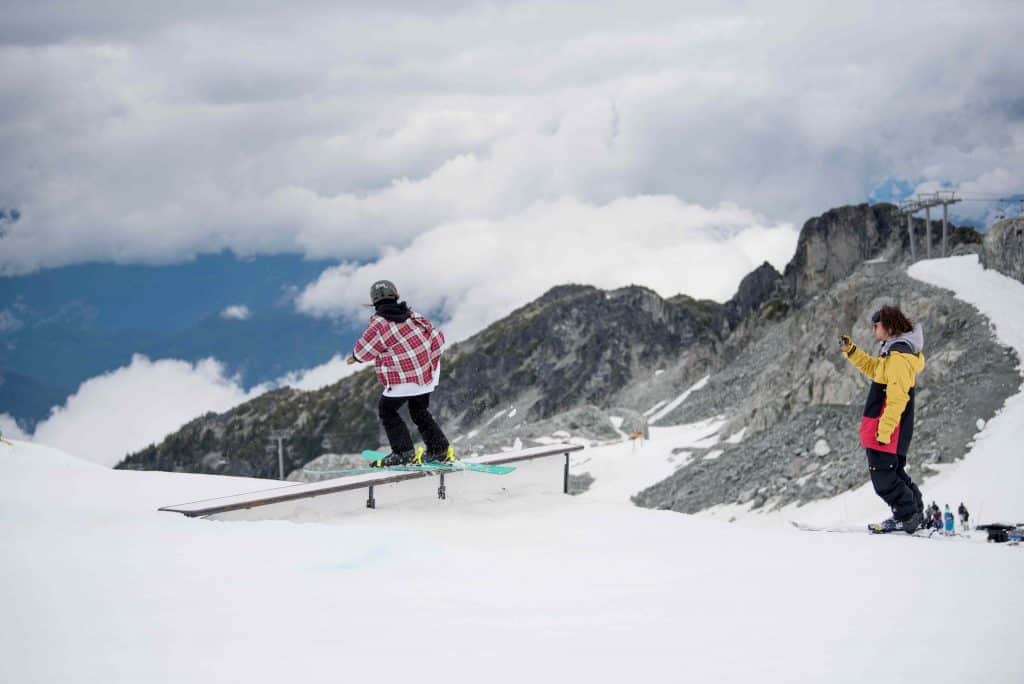 Woodsy intent on capturing all his campers' action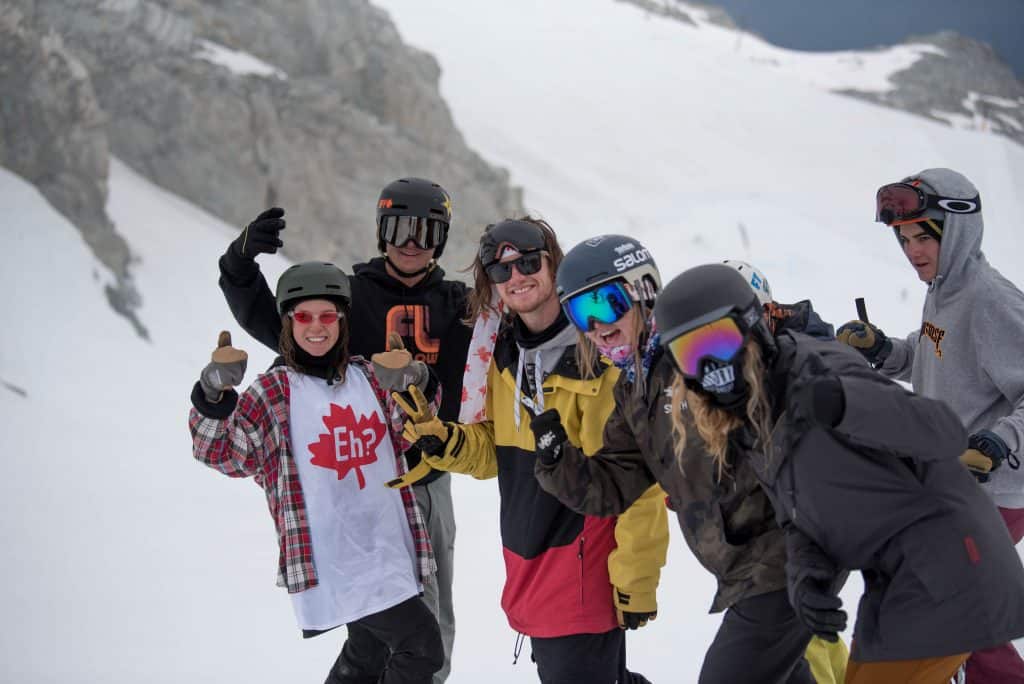 Woodsy and co.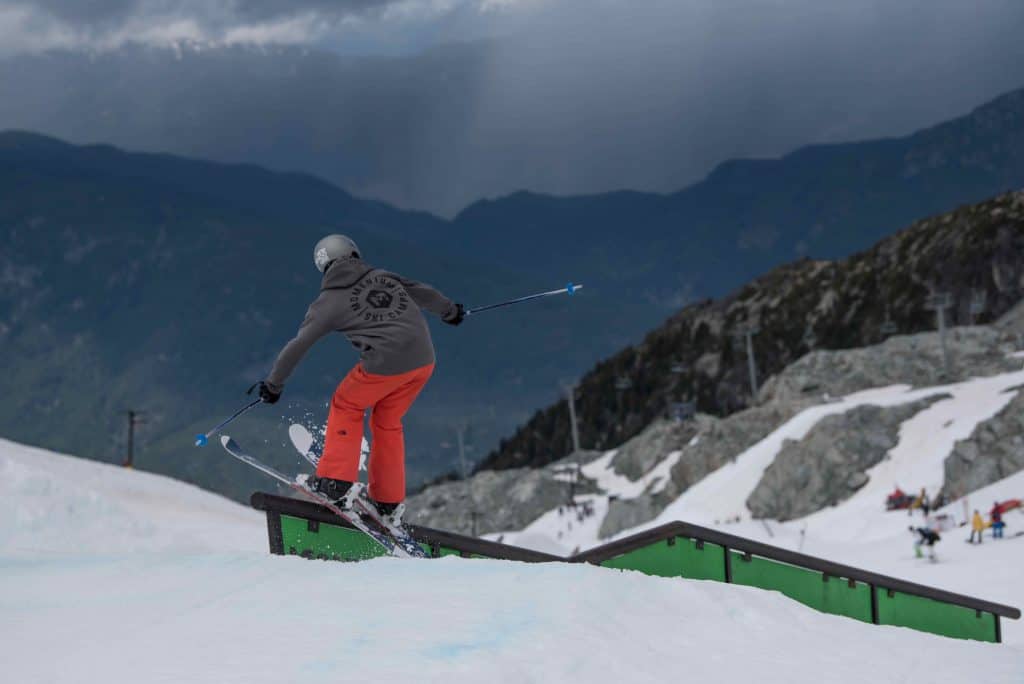 Two of Armada Skis' top guns, Maude Raymond and Phil Casabon, made their way over from the East Coast to get in on the action. The creativity and style of these two had the kids in awe.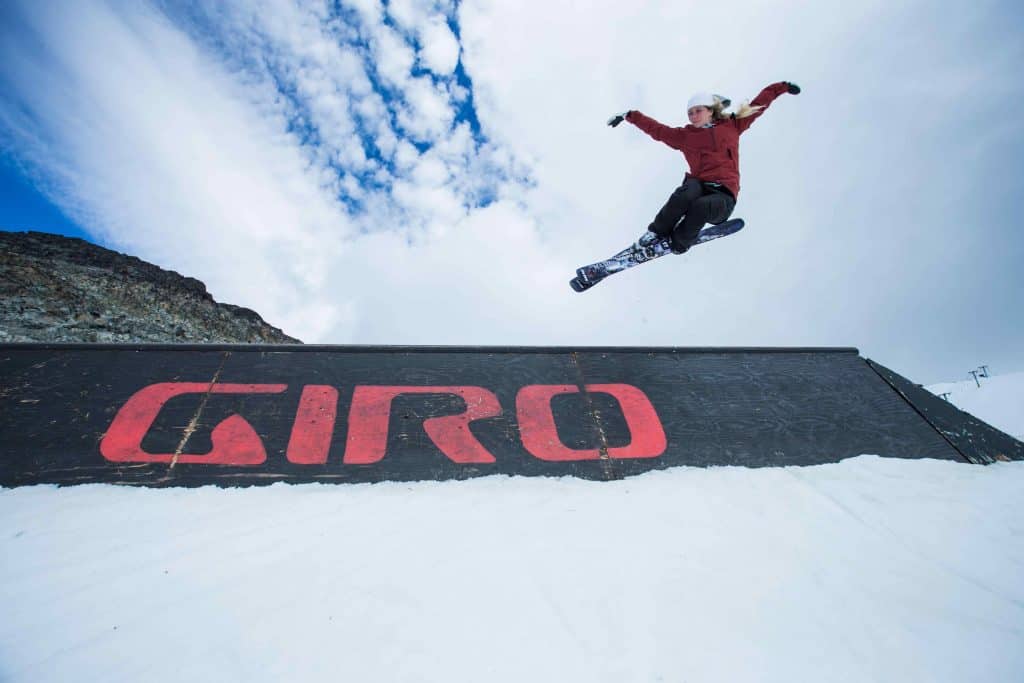 Style queen, Maude Raymond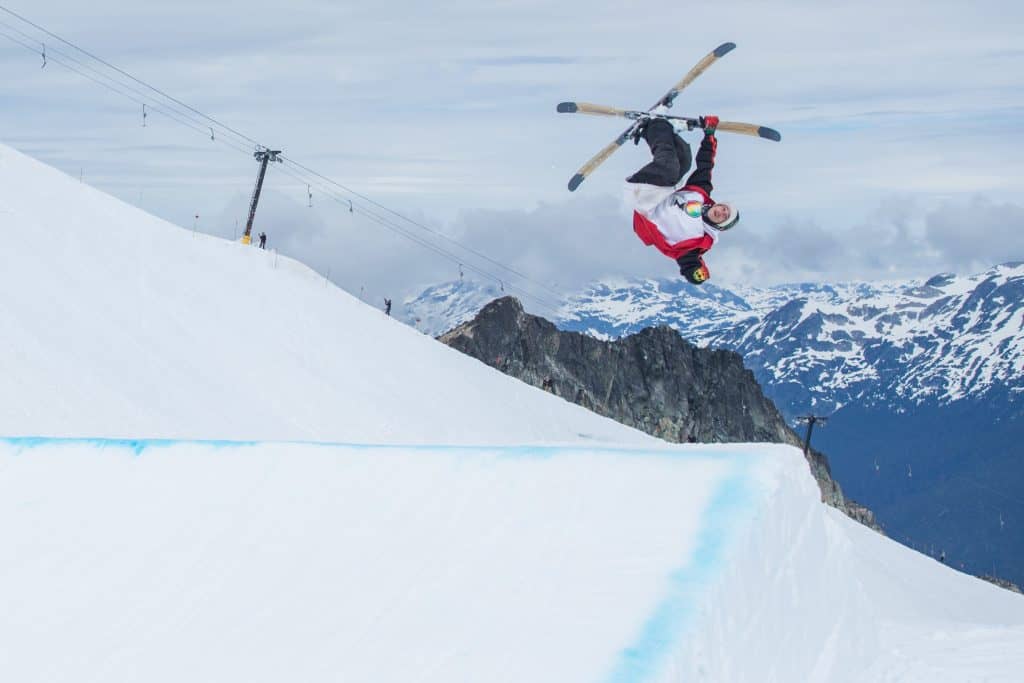 Phil Casabon (aka B-Dog)
We were also joined by the Canadian National Snowboard Slopestyle team, who will be spending the next couple weeks training in the lane and dialling in their comp tricks for winter.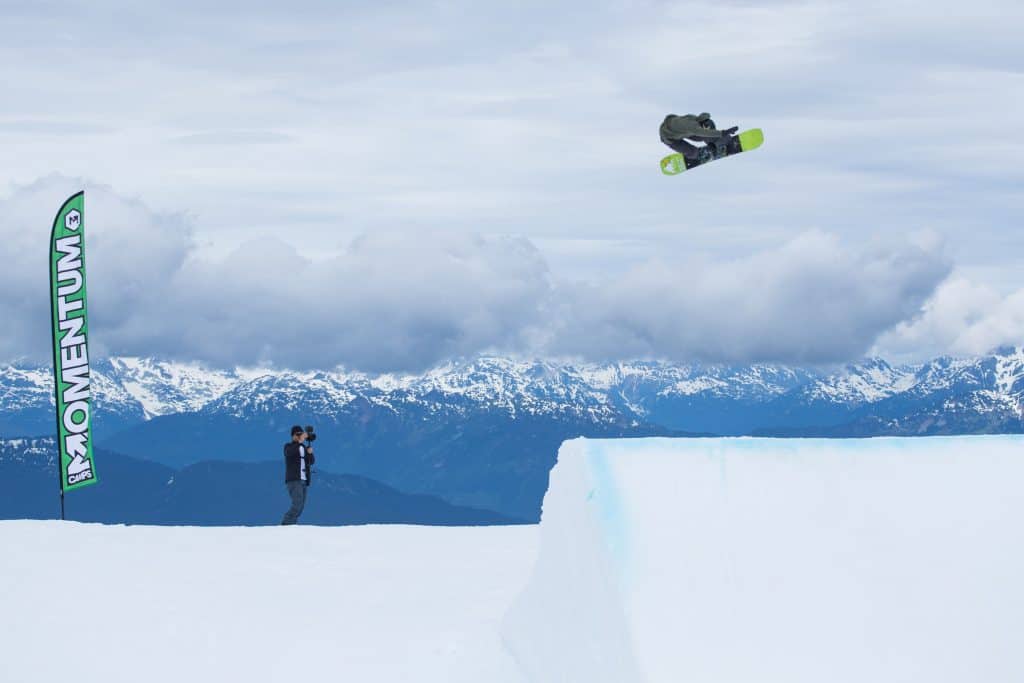 Young gun Mikey Ciccarelli
Our last day of Session 3 fell on Canada Day. While the weather did not play nice, there was no lack of celebration and the glacier was brightened with campers rocking their reds and whites.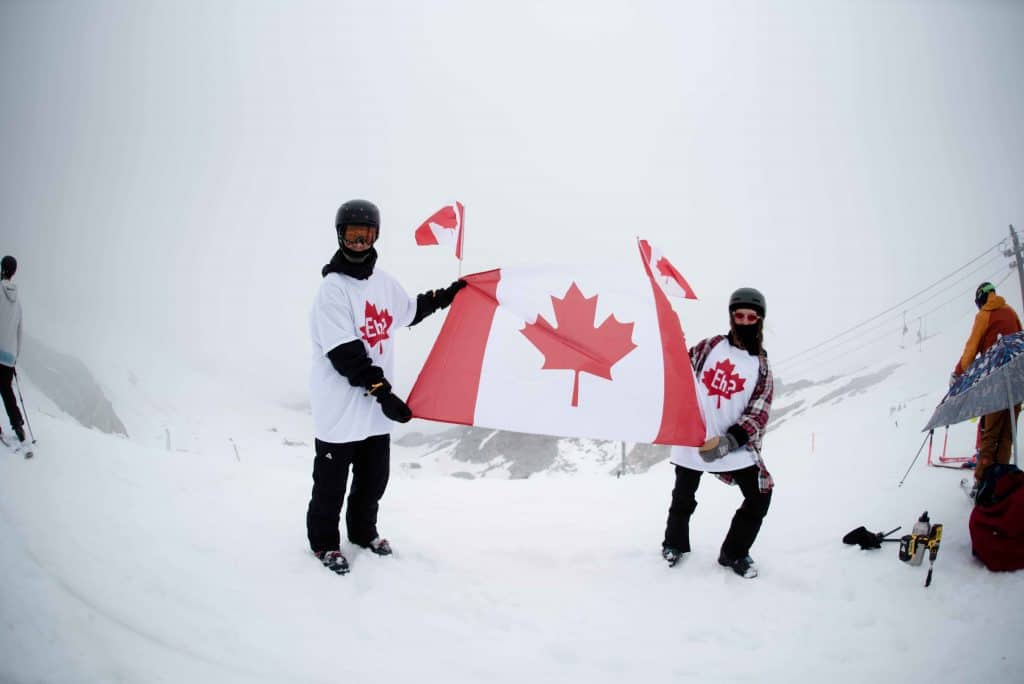 To round things up we finished with our weekly Wrap Party in Regbaliatti Park. Dodge Balls were thrown, prizes were awarded, pizza was scoffed, cookies were crumbled and epic dance moves were thrown down.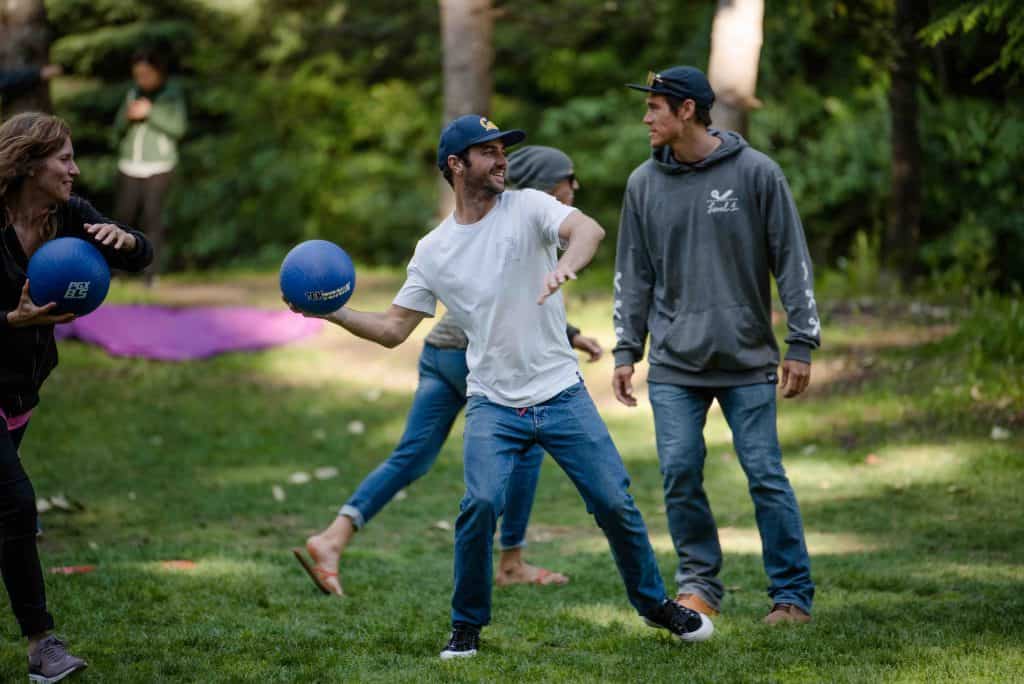 Cal Petitt getting heavy handed with the dodge ball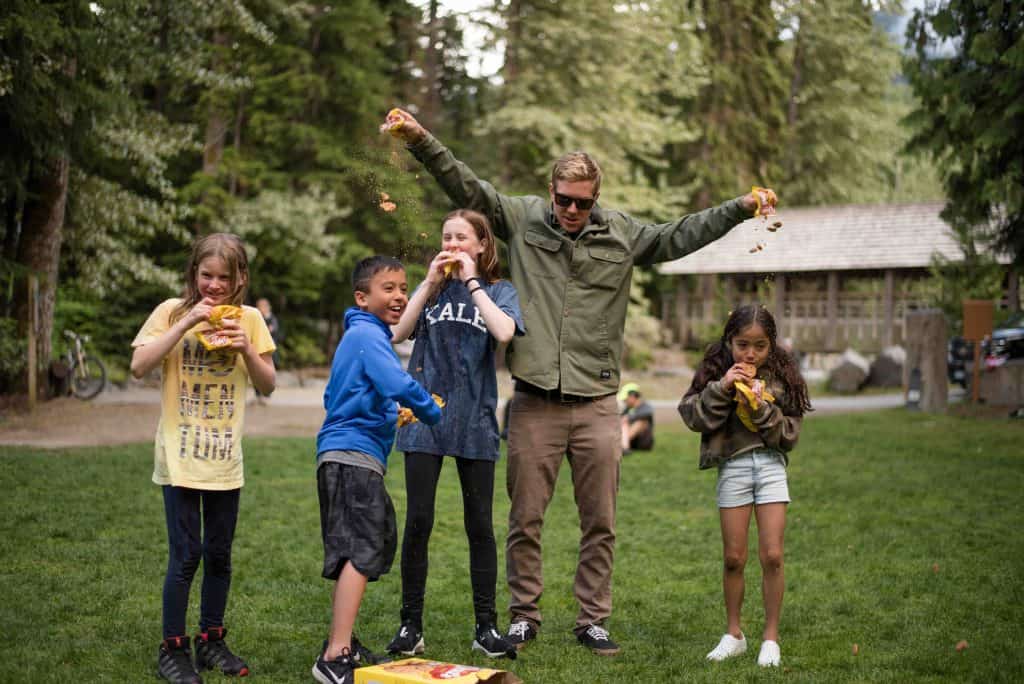 Sandy Boville getting in on the skits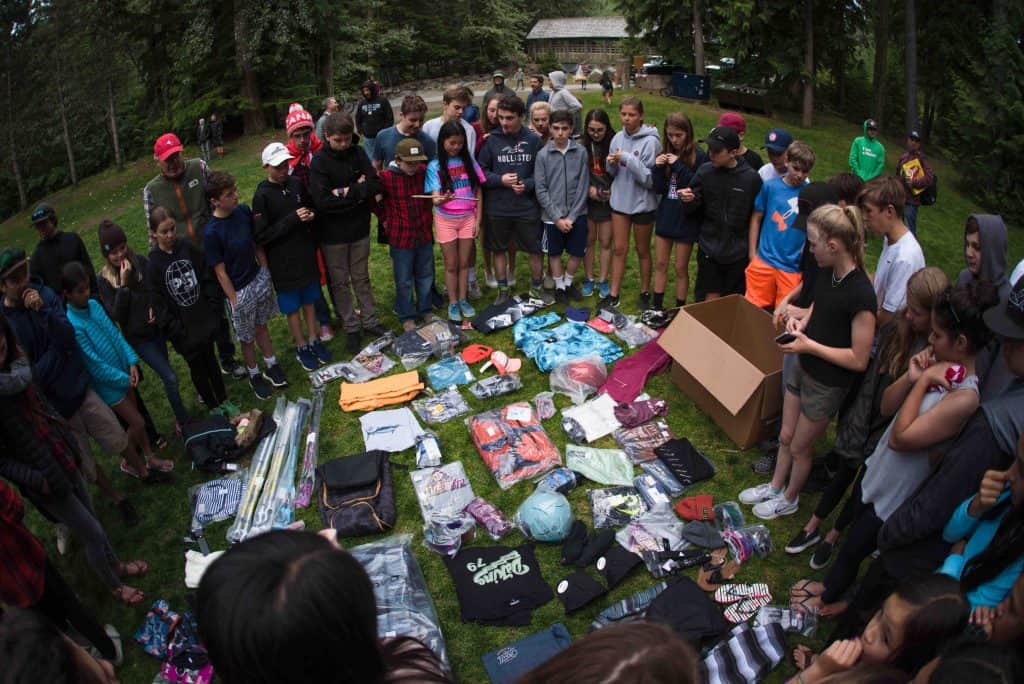 Prize giving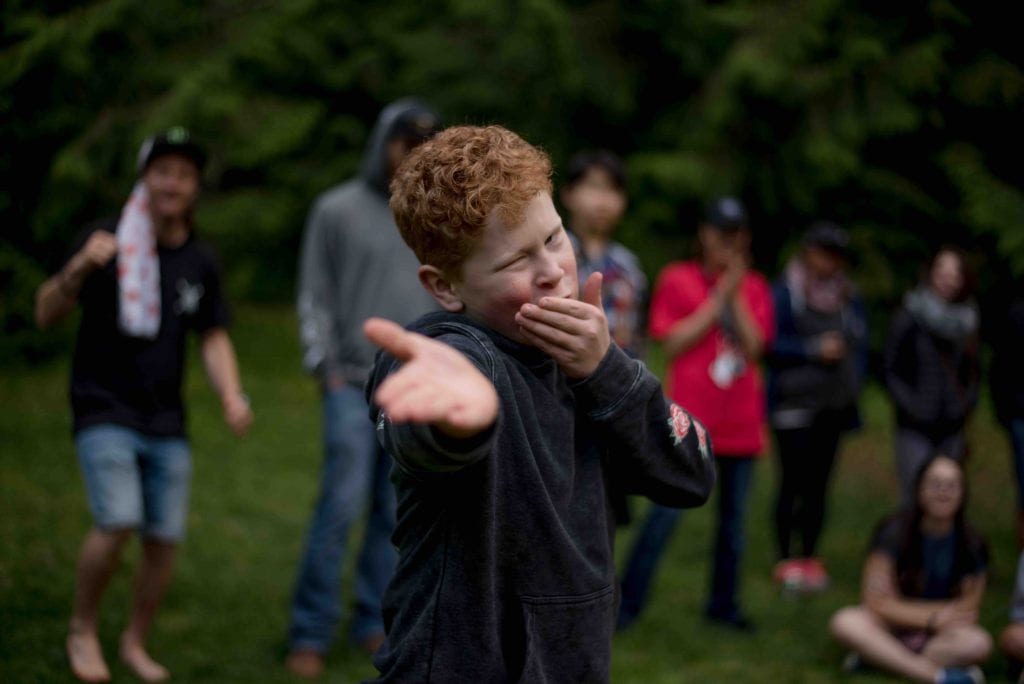 July 9, 2018