Session 4 Recap
Session 4.
Coaching of Gus Kenworthy, Corey Vanular, Peter Olenick, Rory Bushfield, Matt Margetts, Mike Riddle, James 'Woodsy' Woods, Josh Bibby, Dania Assaly, Mike Henitiuk, Mauro Nnunez, Jess Cummings, Tami Bradley, Ken Rhodes. PLUS ONE MORE – JOHN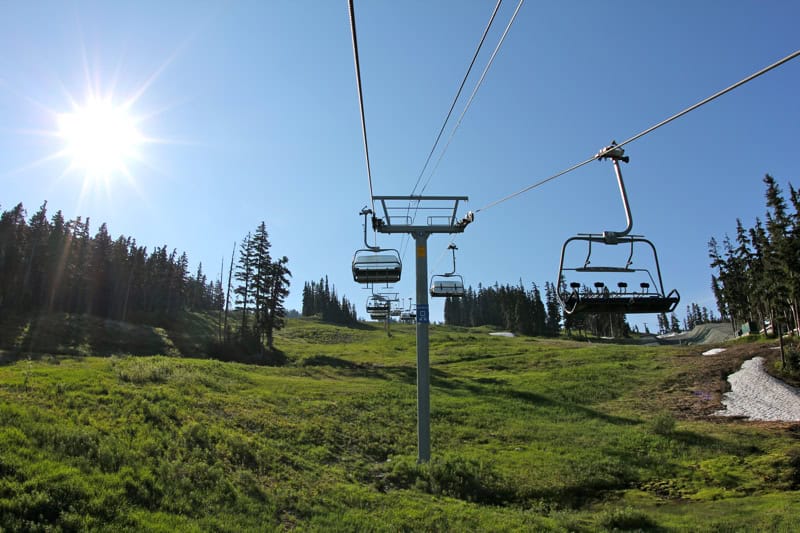 Uploading on the Solar Express.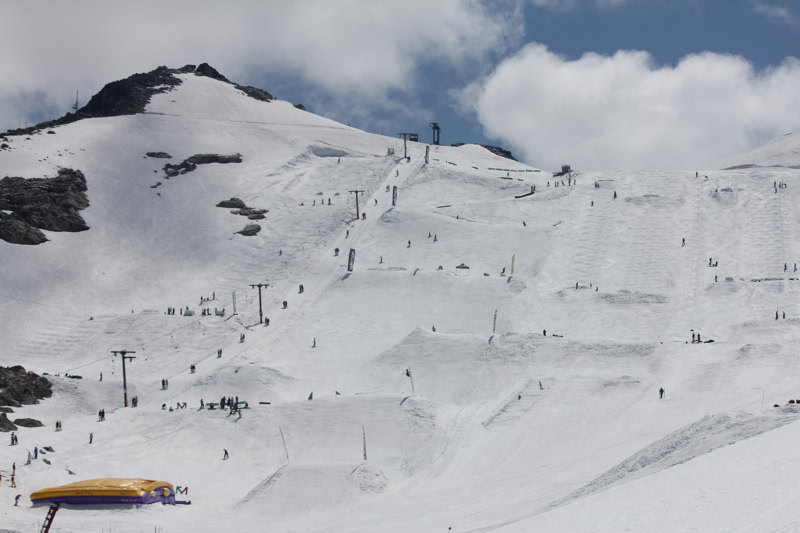 Welcomes you to the Horstman Glacier…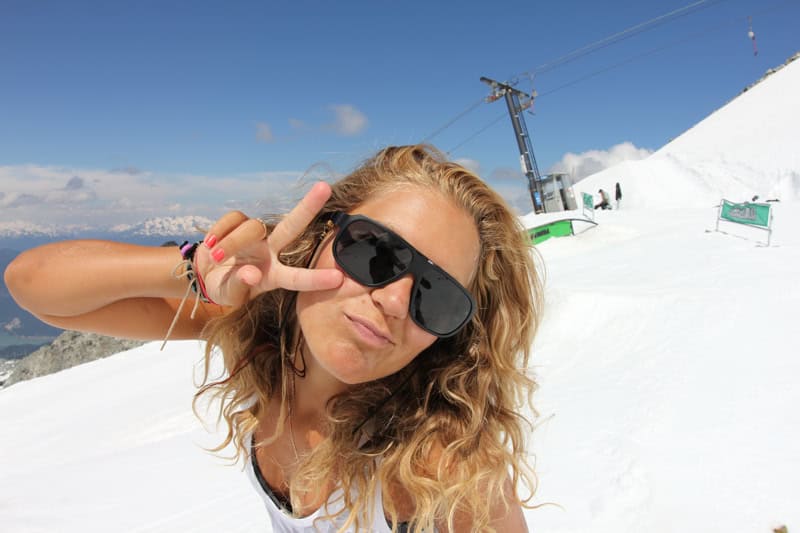 …and the always beautiful Dania Assaly!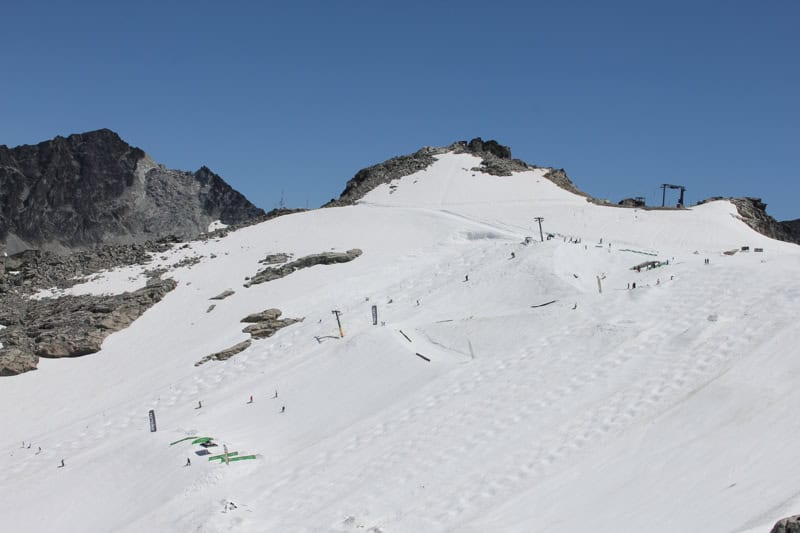 The Swtichback rail road being marvelled by many as the breakthrough feature of the Whistler Blackcomb glacier.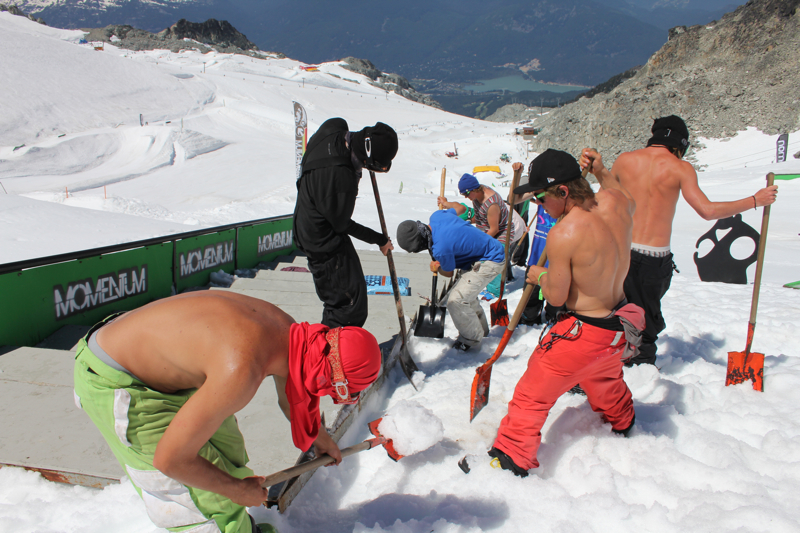 The diggers always mixing up the features for the new session, as for many campers this is their 4th session.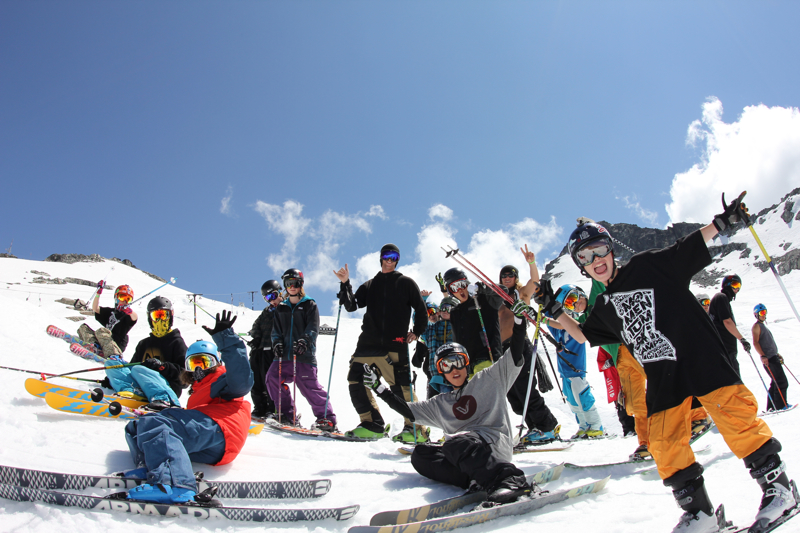 Campers and coaches stoked as always!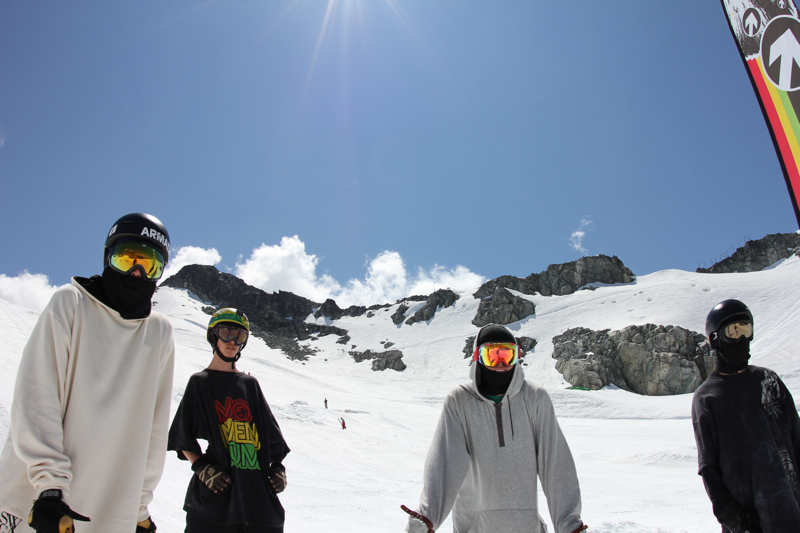 With the guidance of coaches like Gus Kenworthy…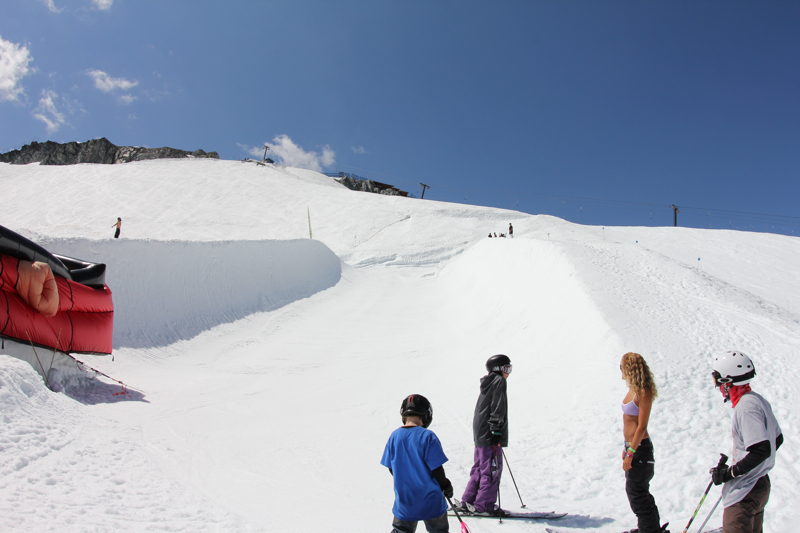 …Dania Assaly…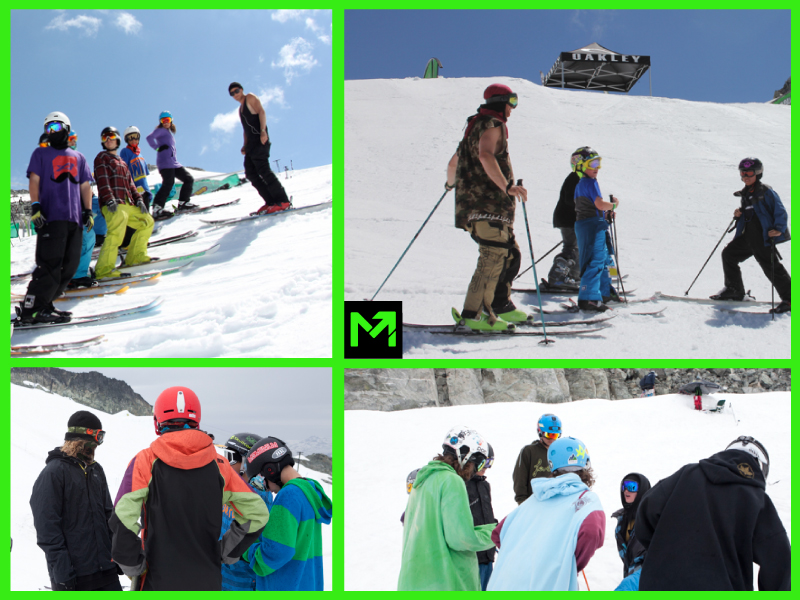 …Corey Vanular, Josh Bibby, Margetts, and Woodsy, campers learned to send it!

Into the airbag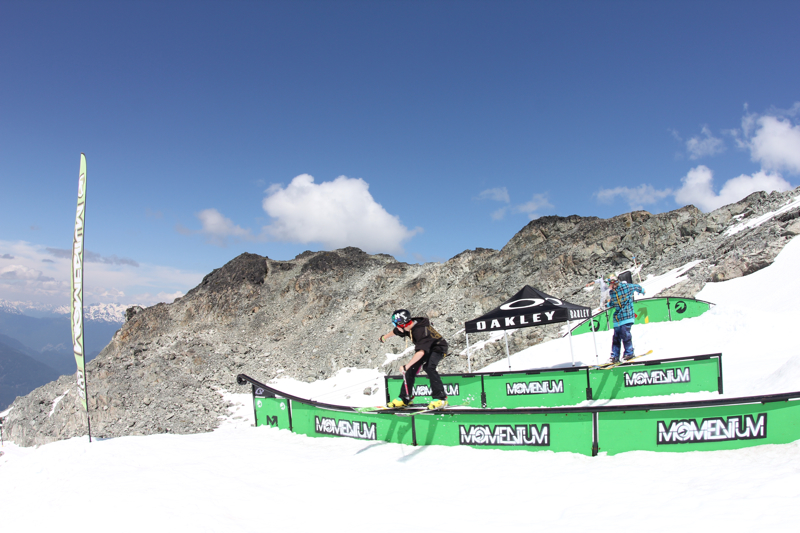 On the rails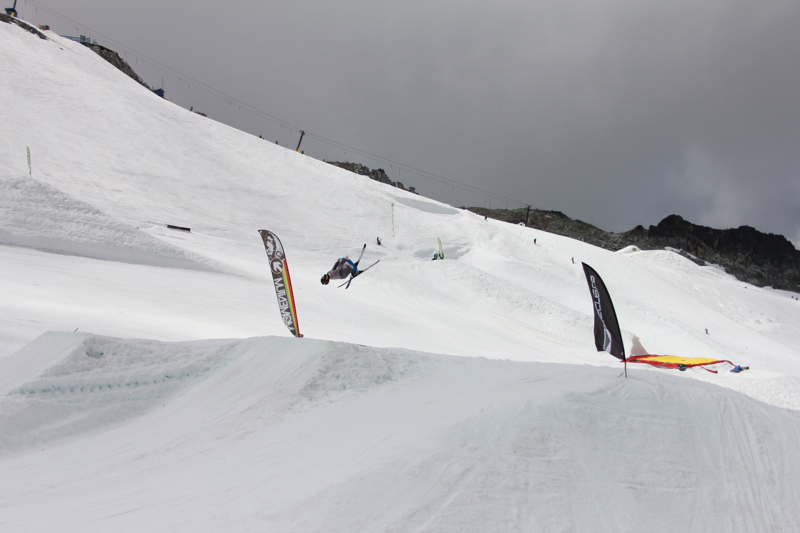 Jumps

In the Moguls

and on the 80′ set-up!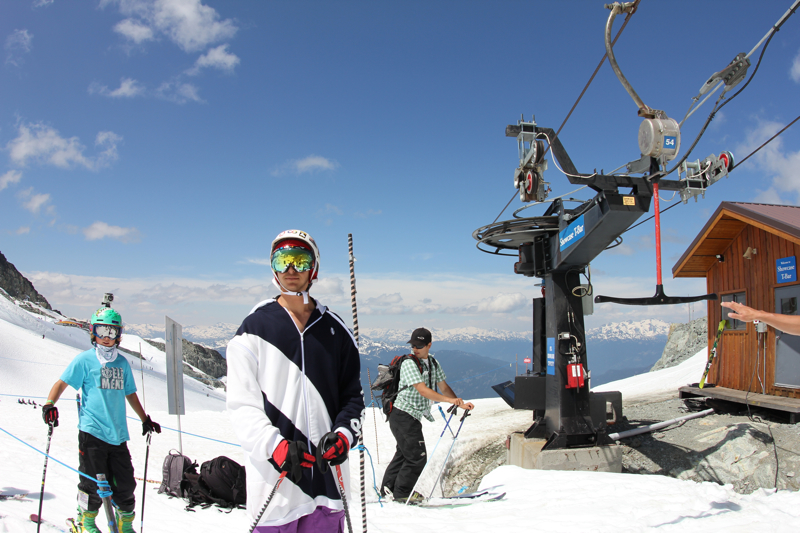 and with no lift line campers hot lapped the park.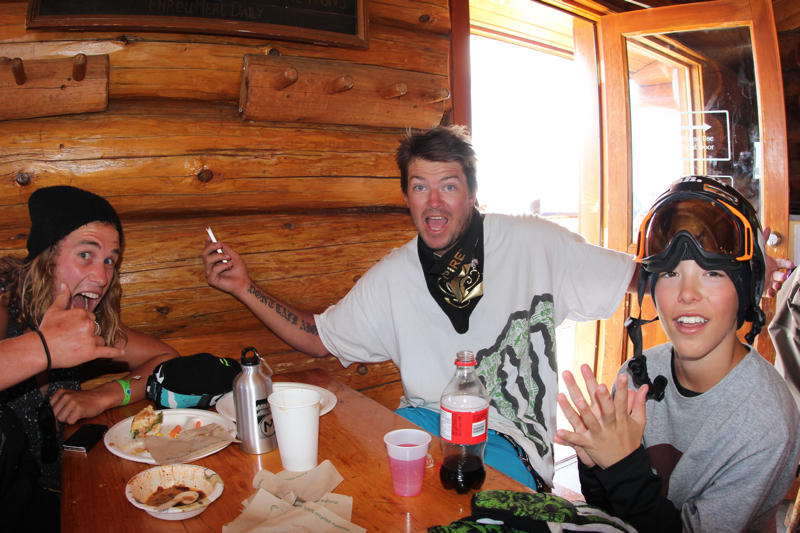 After so much skiing it's nice to sit down and have some lunch with Margetts and Peter Olenick!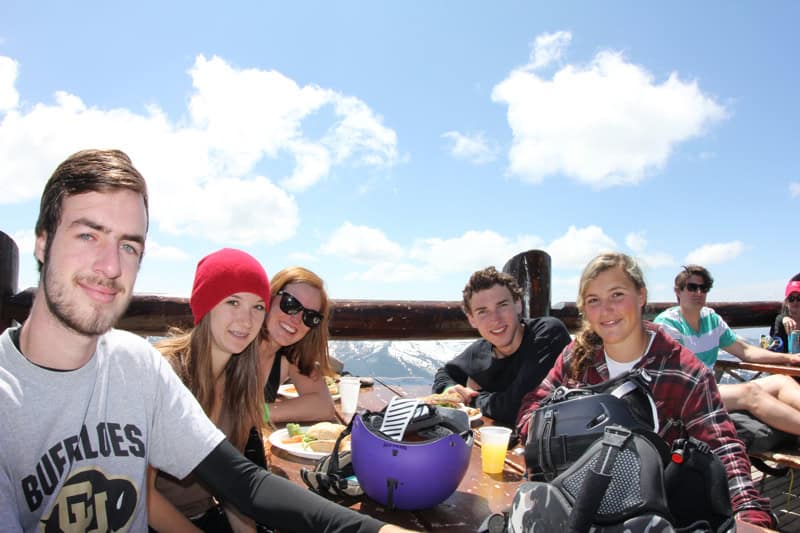 As well as Meg Gunning!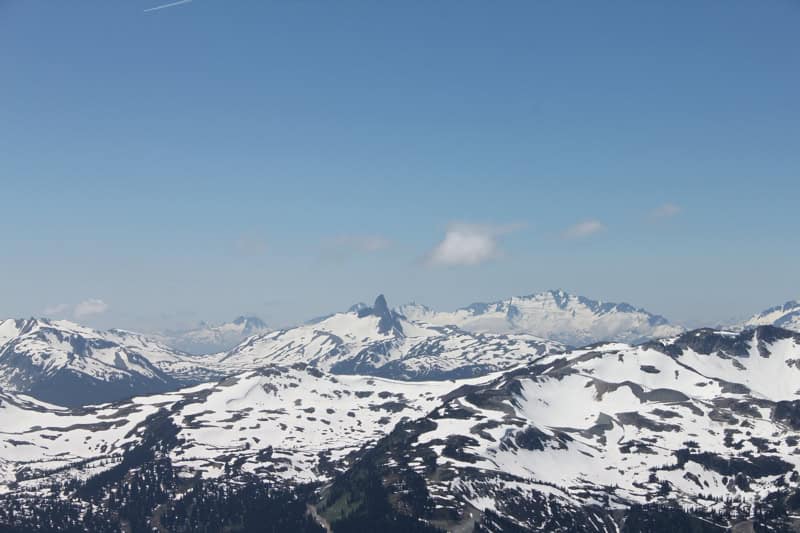 And enjoy the views!
SPLASHDOWN

Also happening this fun packed session, was the 3rd annual Whistler community event, Momentum Splashdown!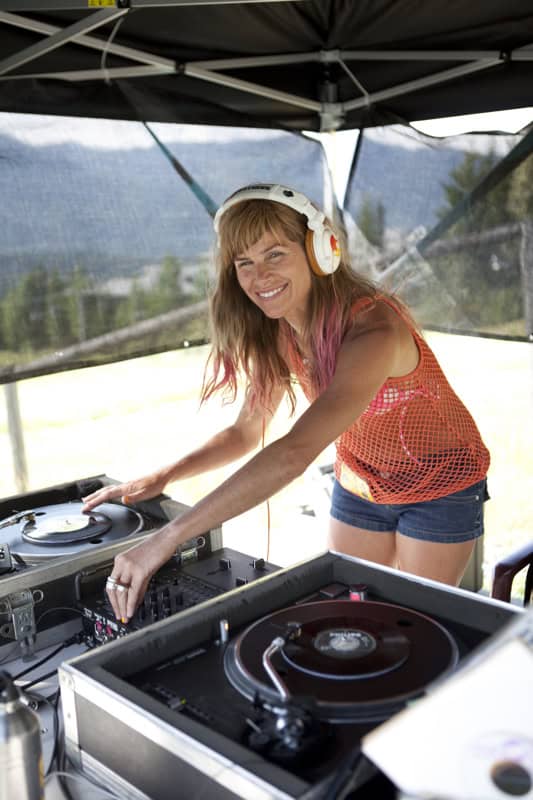 Ace the DJ spinning.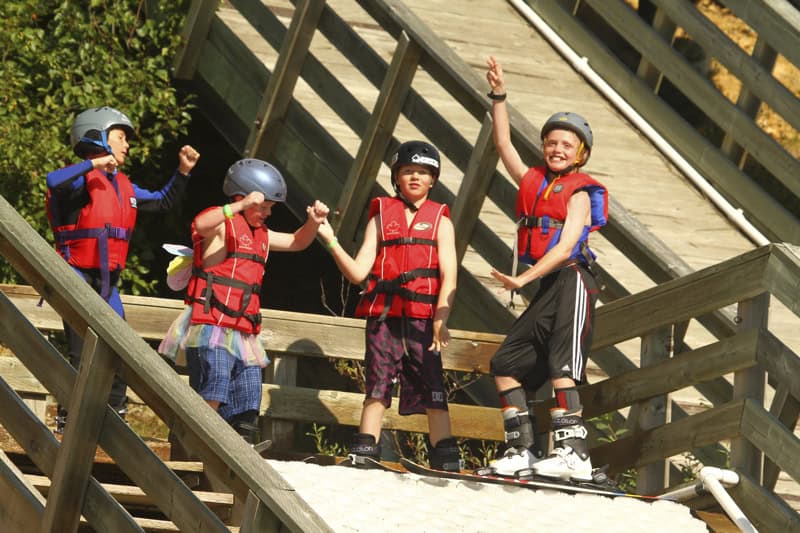 Campers ready to compete.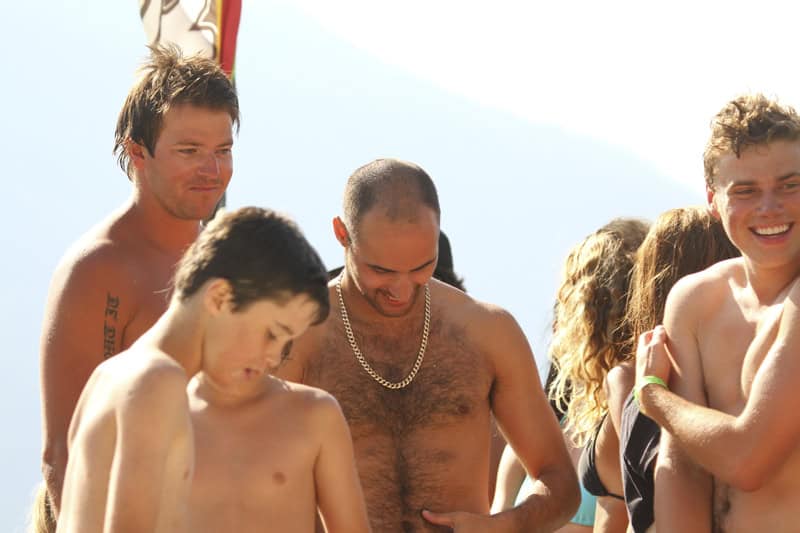 The pros to throw down.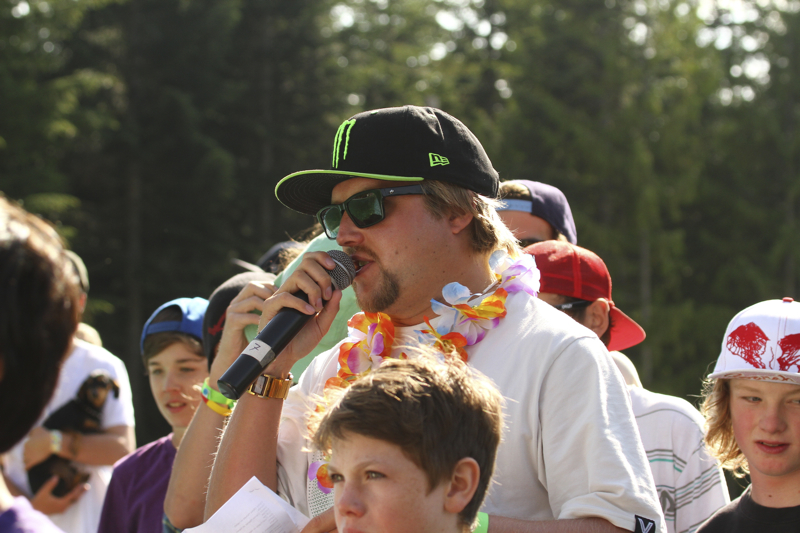 Jeff Schmuck on the mic.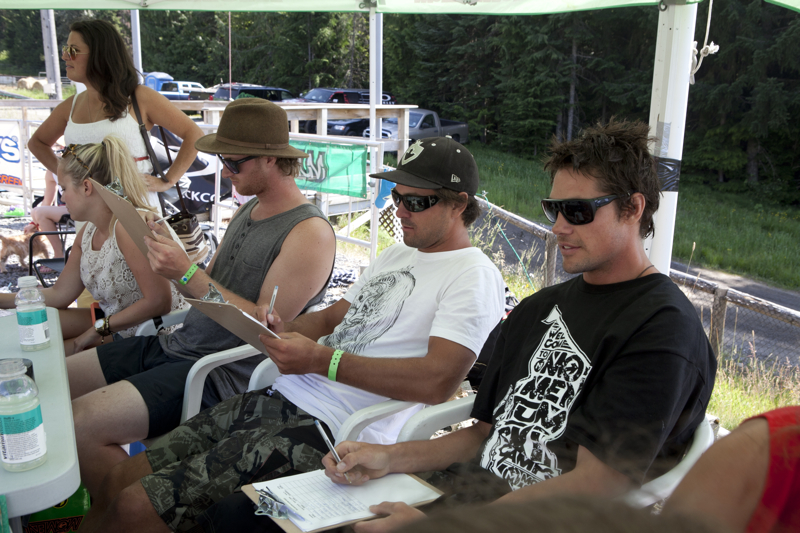 With Judges; Josh Bibby, Dave Crichton, and Rory Bushfield.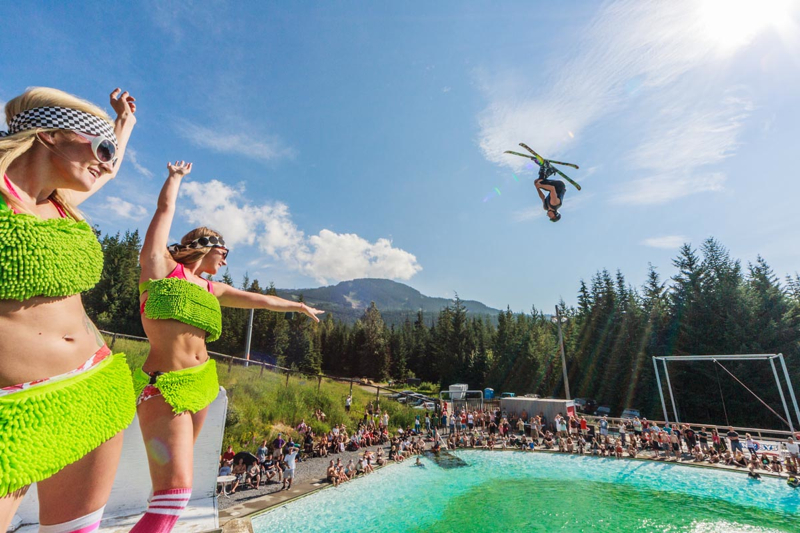 Plus the dancing girls! Mike Riddle with the double back. Photo: Joern Rohde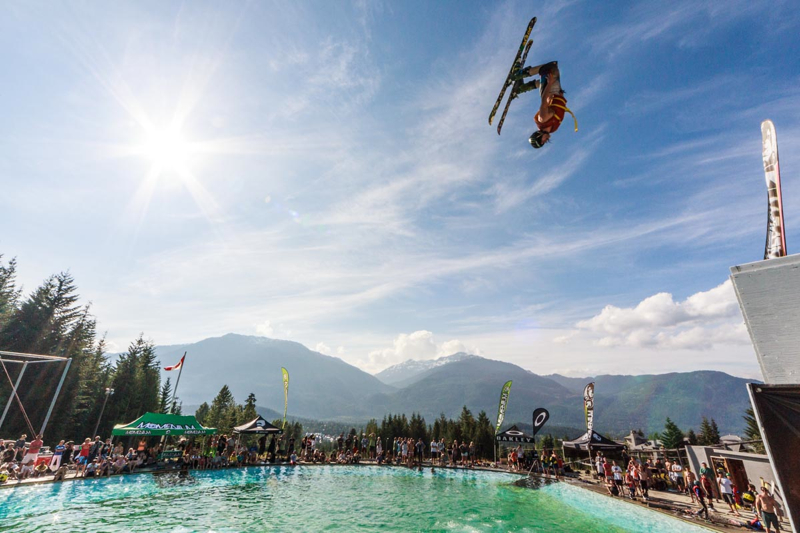 James 'Woodsy' Woods with the big laid backflip. Photo: Joern Rohde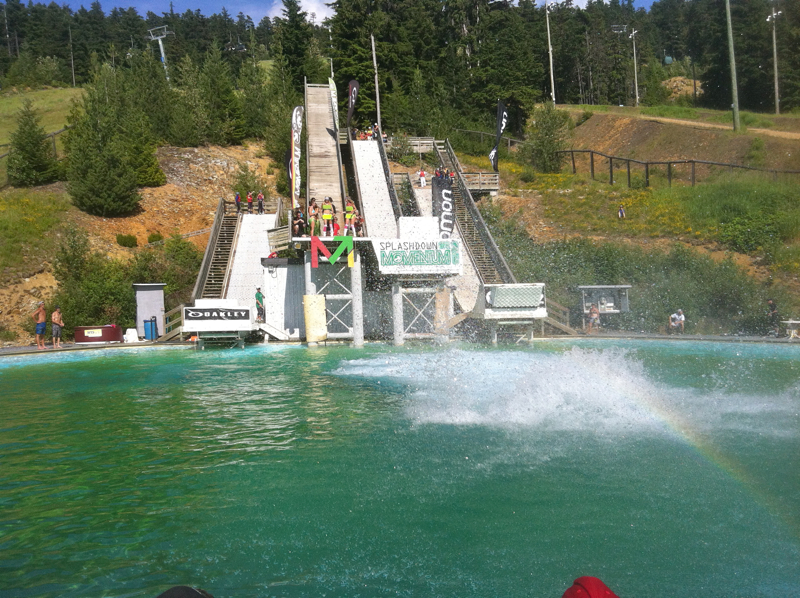 Lots of splashes.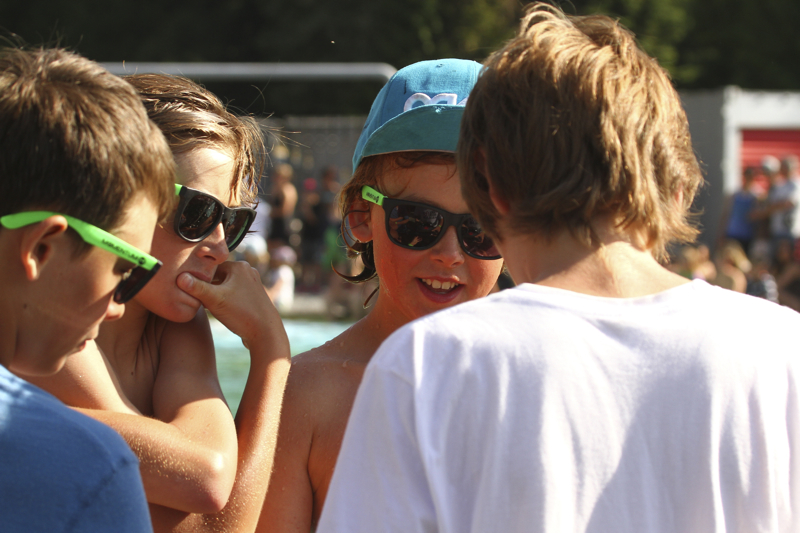 Momentum shades for all!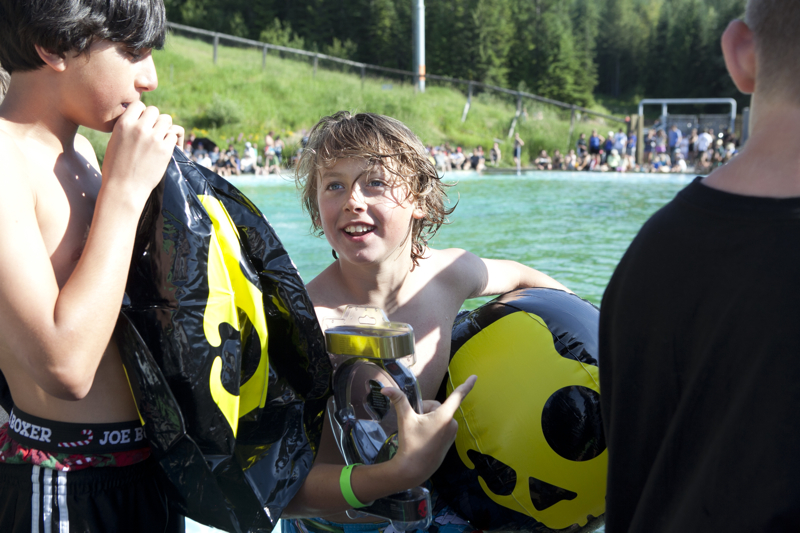 Tons of prizes!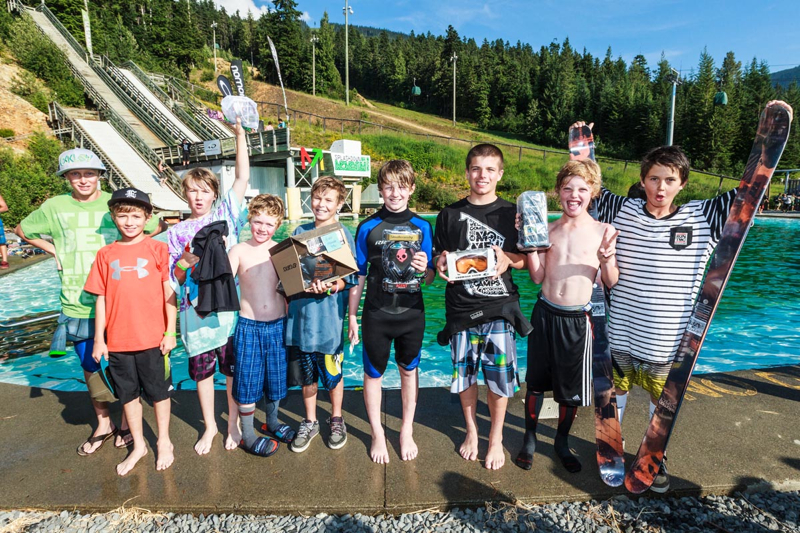 In the end, 1st Place went to Luke Smart, (aged 12 from Whistler) 2nd Place Max Edwards (aged 11 from Whistler), 3rd Place Austin Hoadley from (California aged 14) with plenty of prizes for everyone else that competed! Photo: Joern Rohde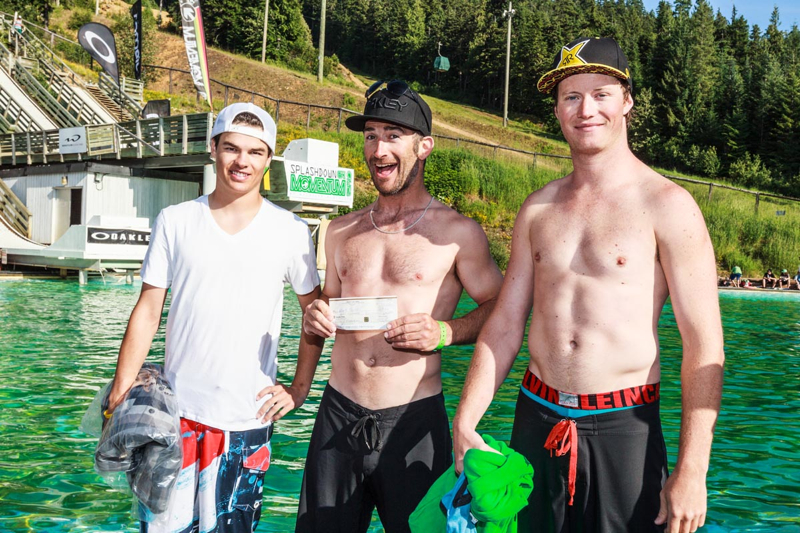 On the Pro side; Mik Kingsbury (2nd place), Mauro Nunez (1st Place), Mike Riddle (3rd Place) Photo: Joern Rohde
AWARDS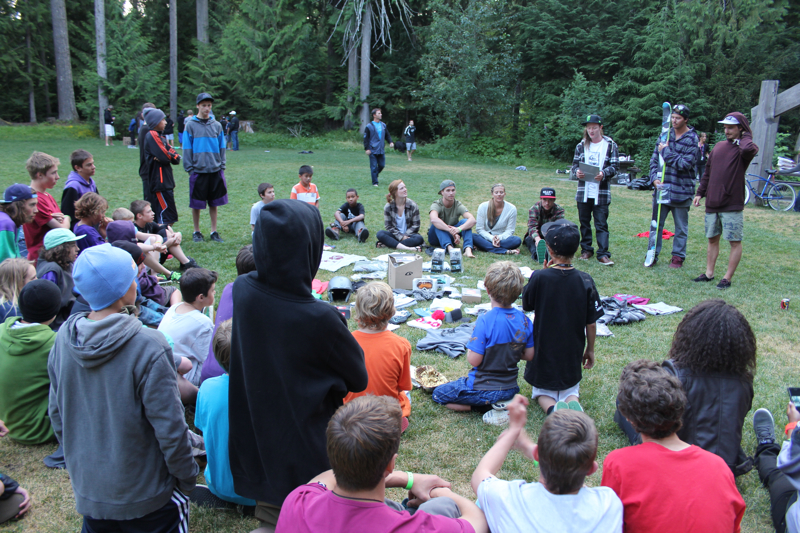 Coaches handed out the awards and prizes to all the campers!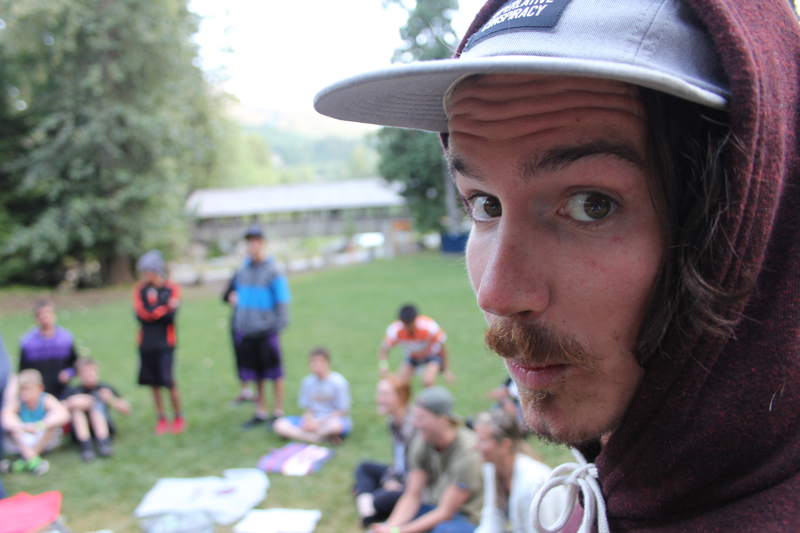 Mike Henitiuk wondering what the campers will pick.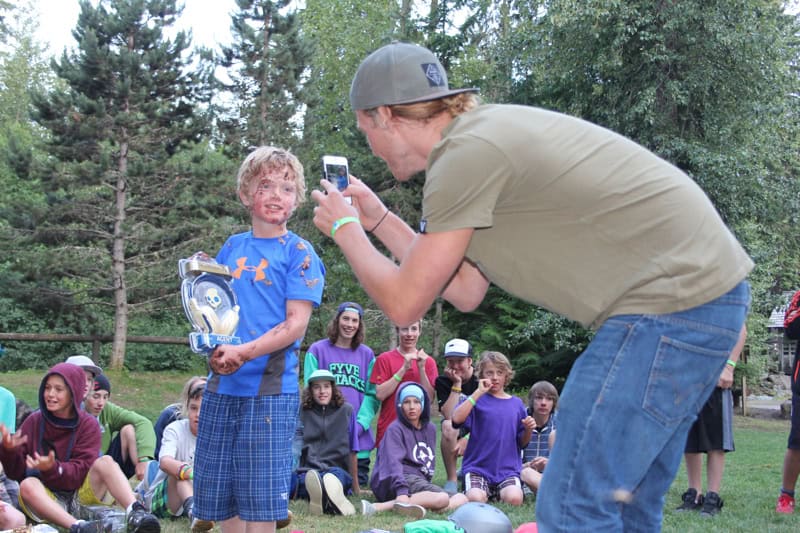 #ChocolateFaceCharlie picking the @Skullcandy headphones. Named by @MattMargetts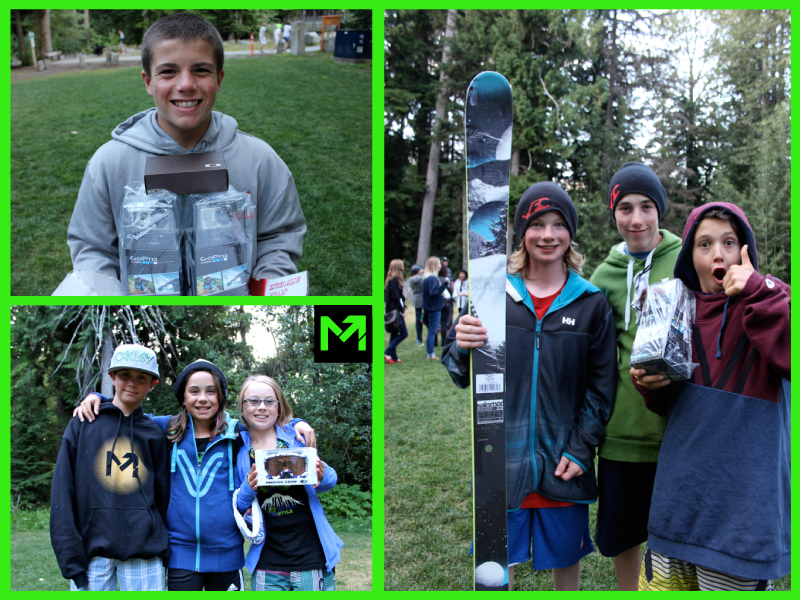 Tons of sweet prizes for everyone!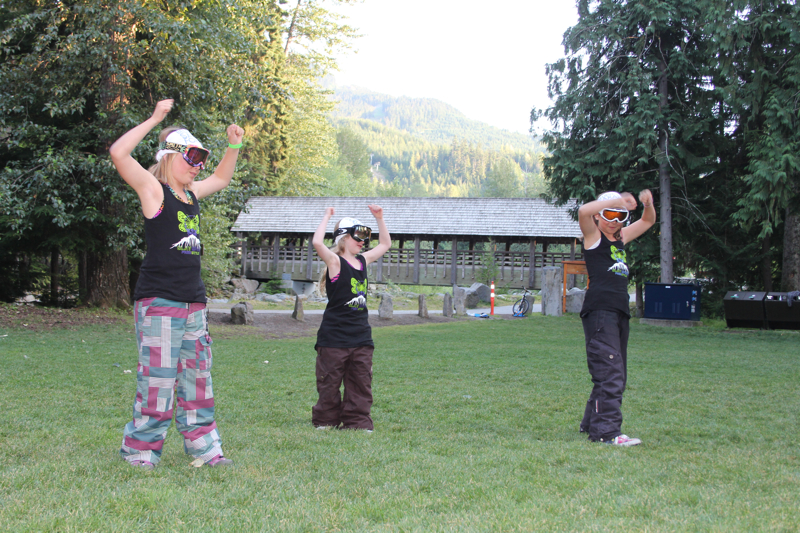 With a number of camper skits.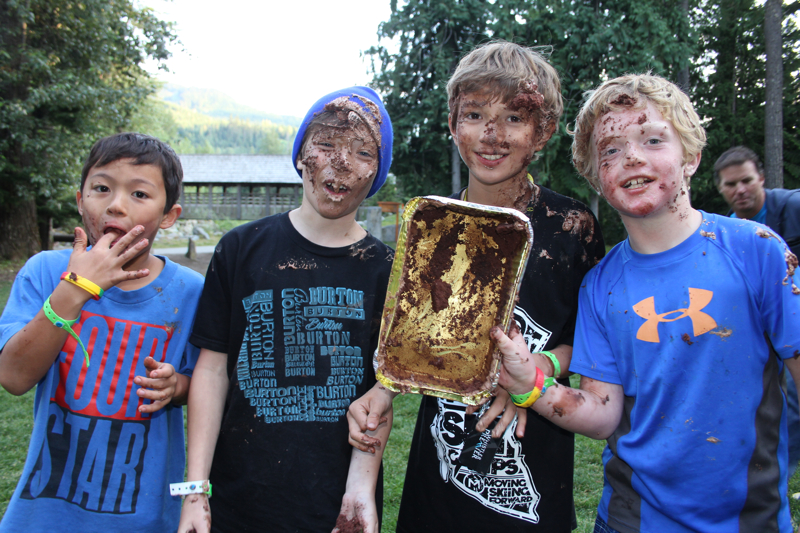 and how Charlie got his nickname.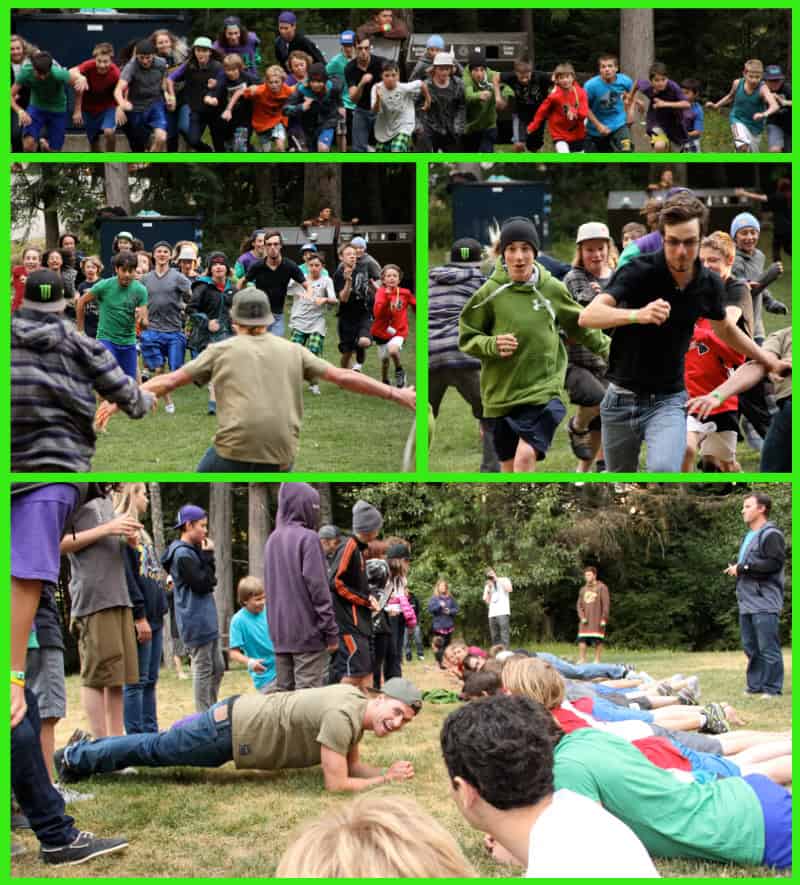 The campers then competed in the SkullGoPrOakley Challenge. (winner gets a GoPro, Oakley's, and Skullcandy's)

With the final contestants 'Pizza Boxing' their way to the prizes!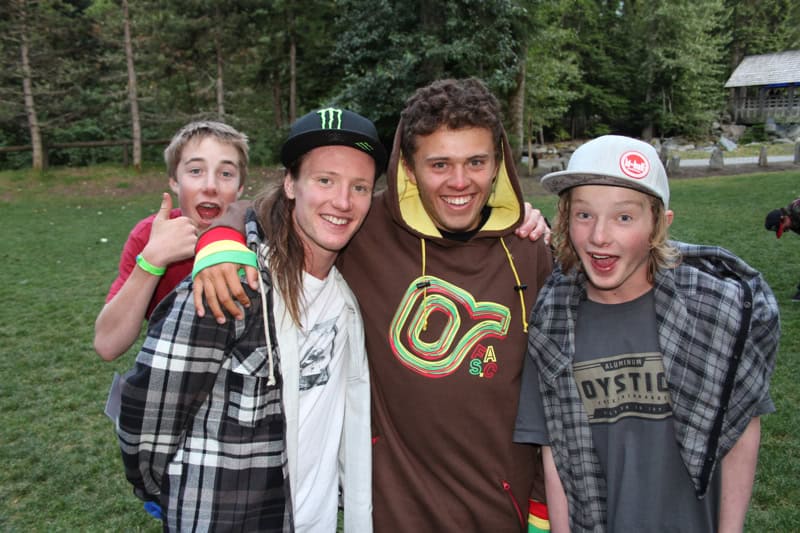 Woodsy and friends!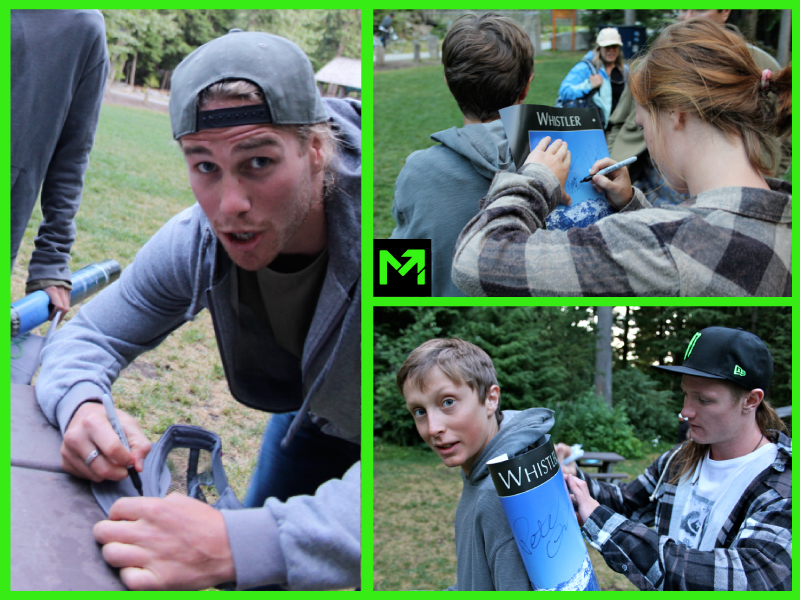 Lots of Signatures.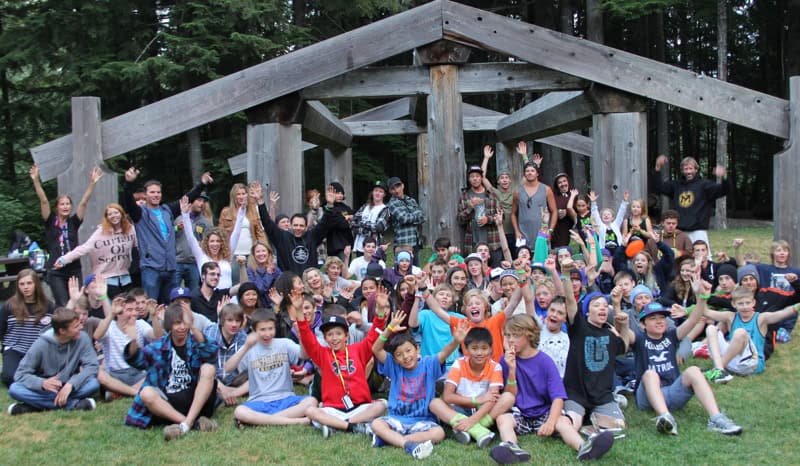 And a Huge thanks everyone for such a great session!