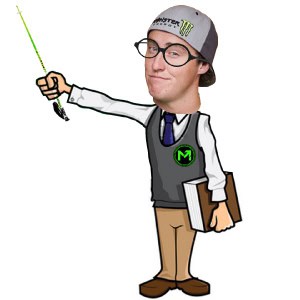 Win a Free Camp with Tom Wallisch Winning Announcement
WOW, this was a tough one!
The University of Momentum faculty including Professor Wallisch, had a extremely tough time deciding which student deserved to Win a Free Camp with Prof Tom Wallisch this summer. It was a very close call, as it could have gone to a number of top students.
Ultimately, with 100 subjective marks to assign based on; creativity, humour, and overall impression… The big red grading pen allotted the marks and…
The Winner of the Win a Free Camp with Prof Tom Wallisch! (including a Limo ride from the Airport, GoPro and Skullcandy Prize pack) is…
JARED THORNTON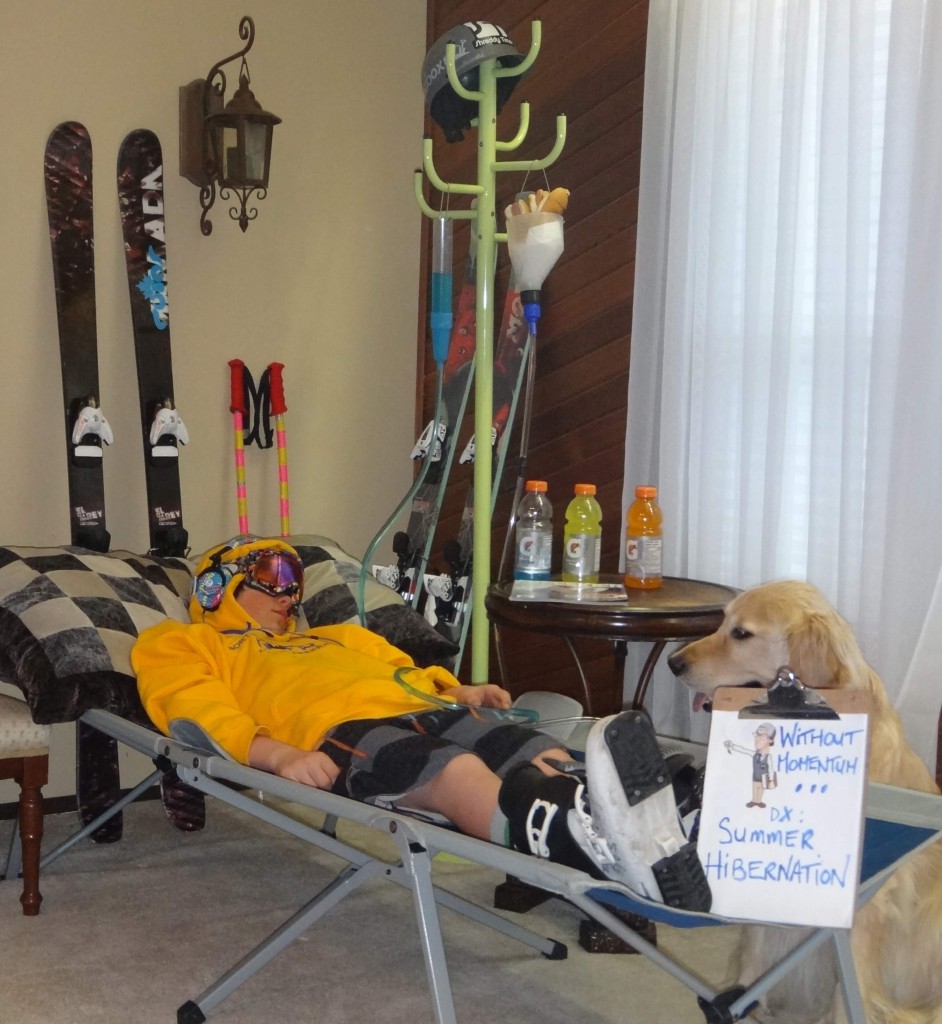 Check out all the PHOTOS and VIDEOS that were submitted!
A BIG shout out to Skullcandy and GoPro for providing a ton of awesome prizing! Spreading the love around, and having multiple winners!
Evan Look and Shawn Plepel who will be taking home GoPro HD HERO 2 and Skullcandy Prize packs.
As well as Shanti Payne and Vic DeMaio who will be taking home Skullcandy Prize packs!
Congratulations also goes out to everyone that participated in this contest! We hope you all had a great time! You're all great students in our minds, now get back to your regular school work!!!
Here's how the grades broke down…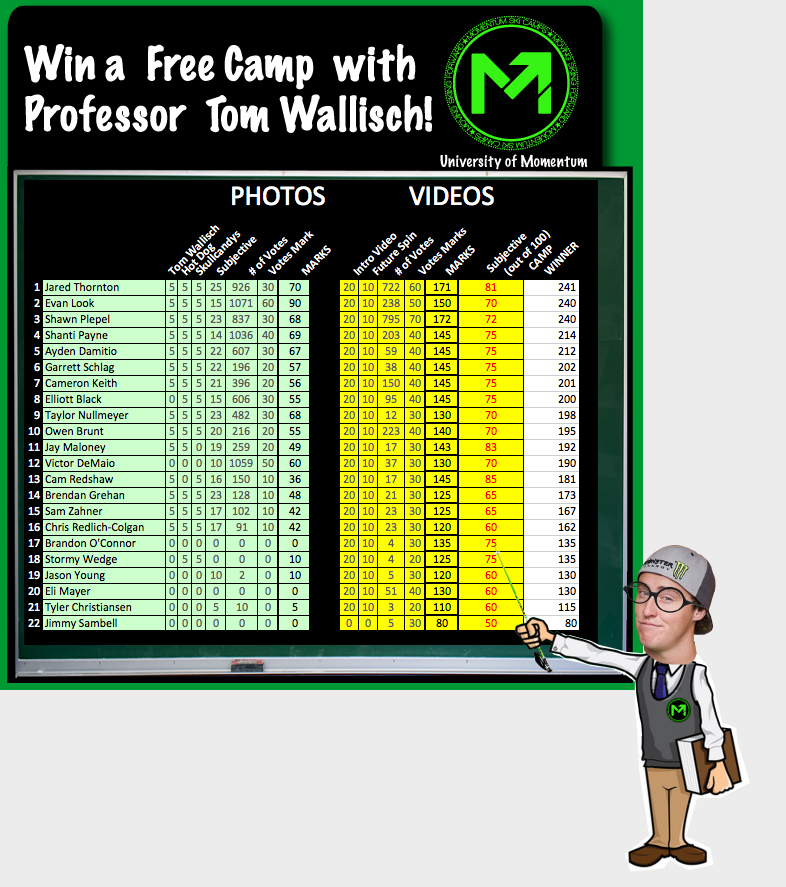 All contest detail are HERE.
Thanks! Prof Wallisch and Momentum
May 4, 2012