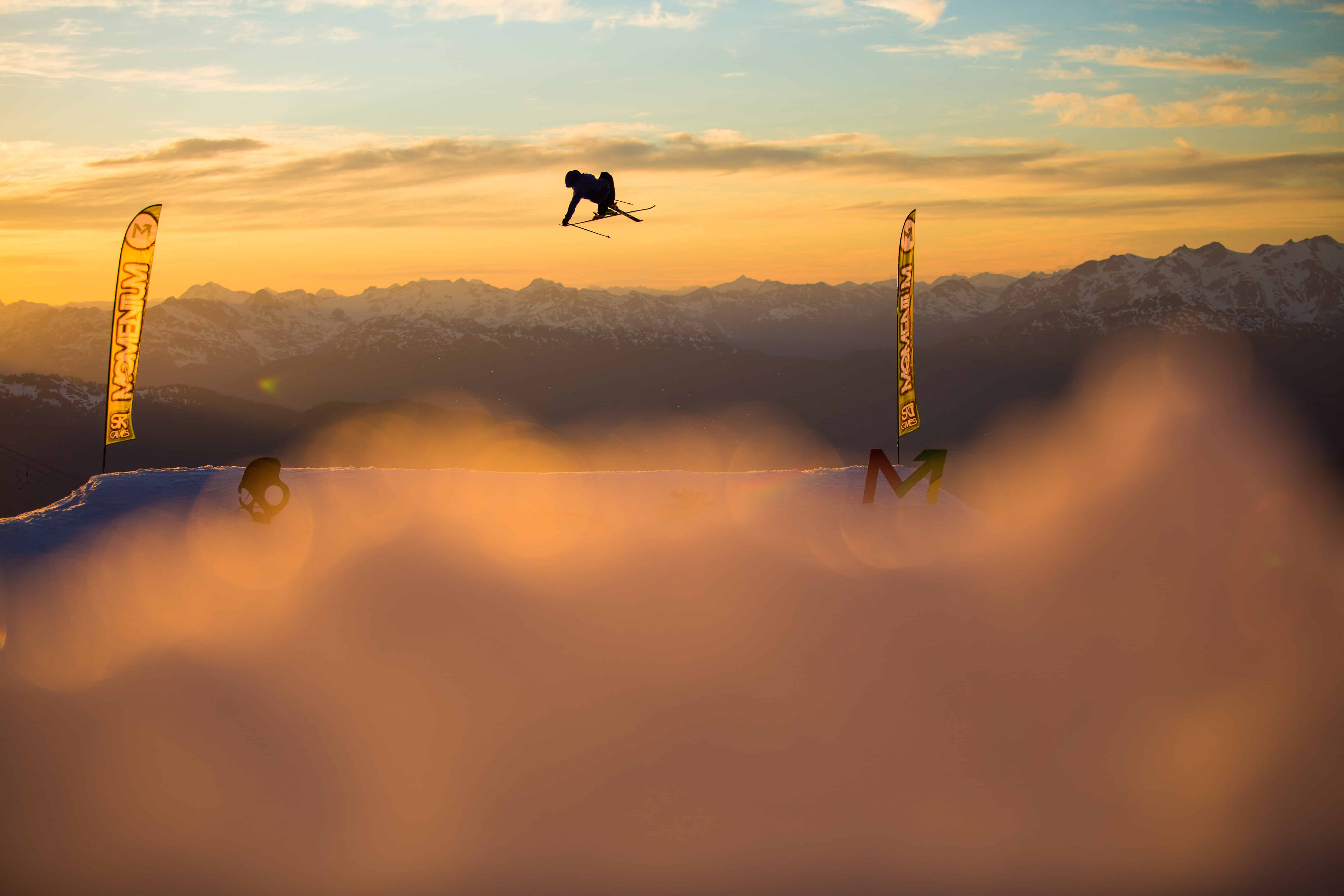 Momentum 2016 – Session 3 Photo/Video Recap
Much like last year, Session 3 was without a doubt our biggest and busiest session of the summer. With nearly 200 campers from around the world coming to ski and learn from the top pros in the world, the week was crazy from start to finish! The sun came out to play for nearly the whole week, which meant there were tons of new tricks being learned, perfect weather for the afternoon activities, and a generally stoked crowd!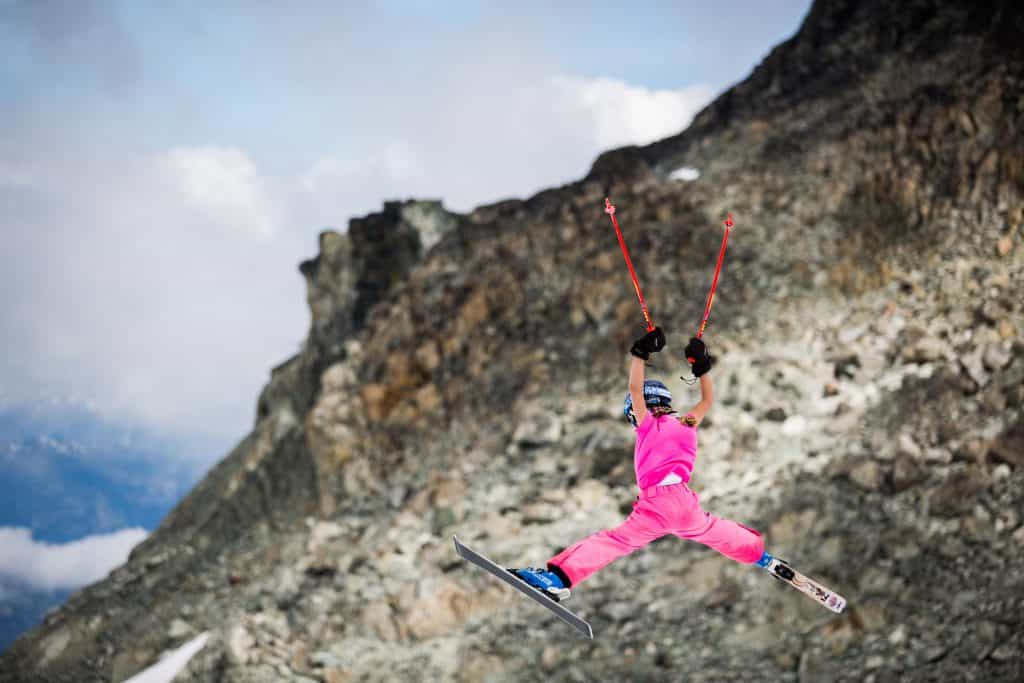 Due to our massive numbers for park skiers, we had a record 17 coaches with us, including: Chris Logan, Evan McEachran, Matt Walker,  Matt Margetts, Sandy Boville, Max Morello, Noah Bowman, Justin Dorey, JF Houle, Corey Vanular, Dania Assaly, Anna Segal, Alexis Godbout, Mike Henitiuk, Riley Leboe, and the infamous Rory Bushfield!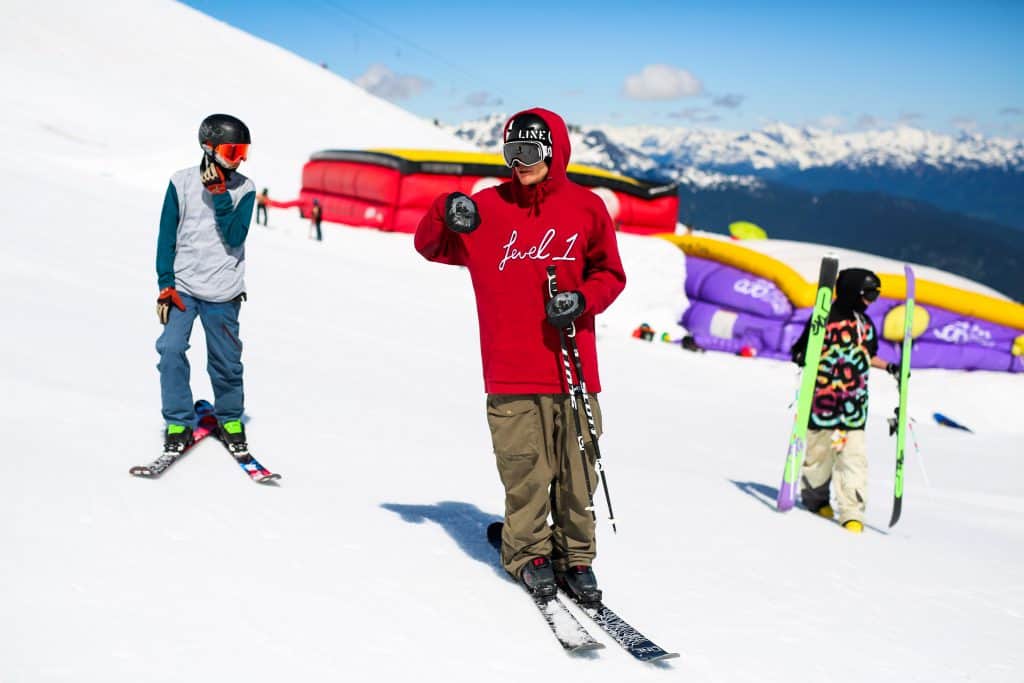 On the mogul side, things were just as wild with teams coming to train from all across North America!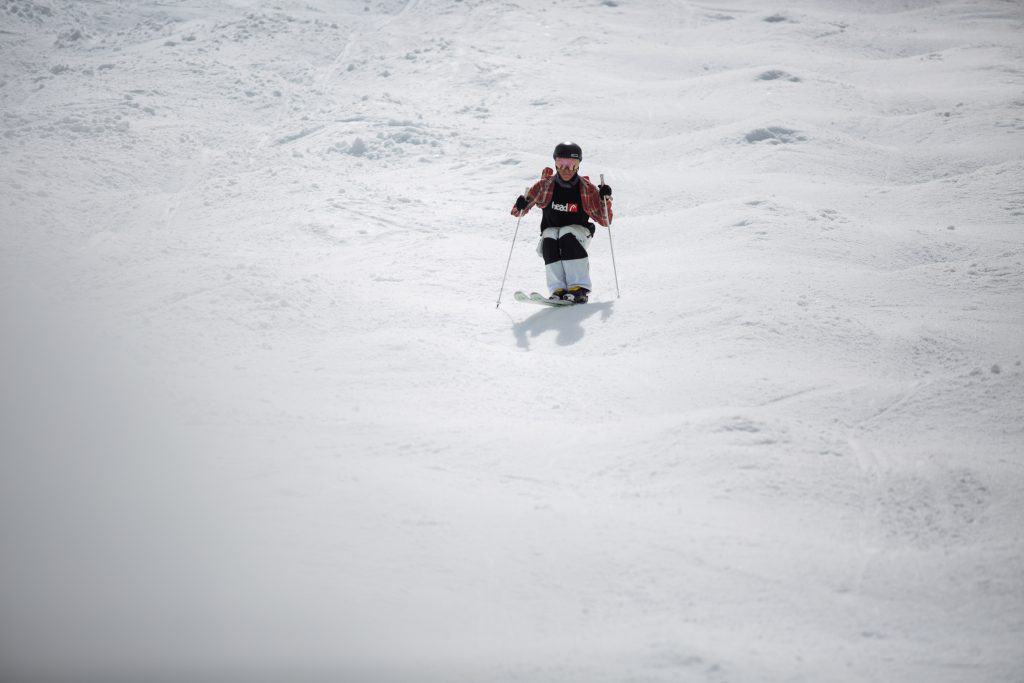 Ontario Team member ripping the bumps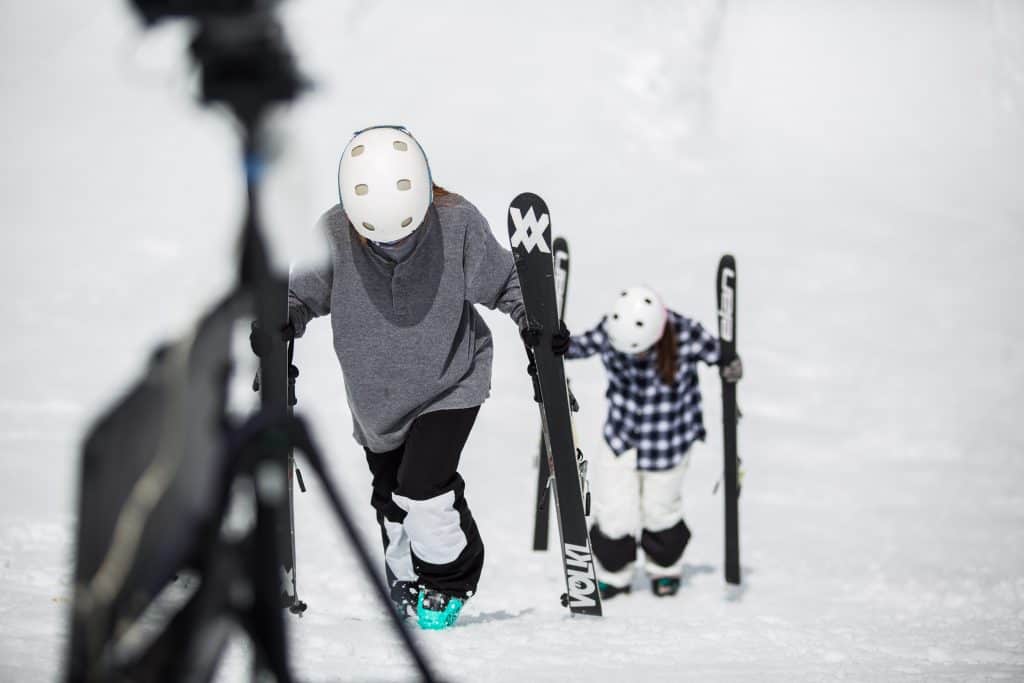 In addition to the ski side, our Exposure Film and Photo Camp had an awesome week with a revamped coaching list and awesome weather to shoot in! Coming in to coach were: Nick Martini (Stept Productions), Darren Rayner (Magnafire Media), Tyler Hamlet (Poor Boyz Productions), Reuben Krabbe, Jeff Schmuck, and Geoff Hewat. In addition to shooting skiing, the campers also shot kayaking, mountain biking, skateboarding, and even had a private sunset shoot with top pros up on the glacier!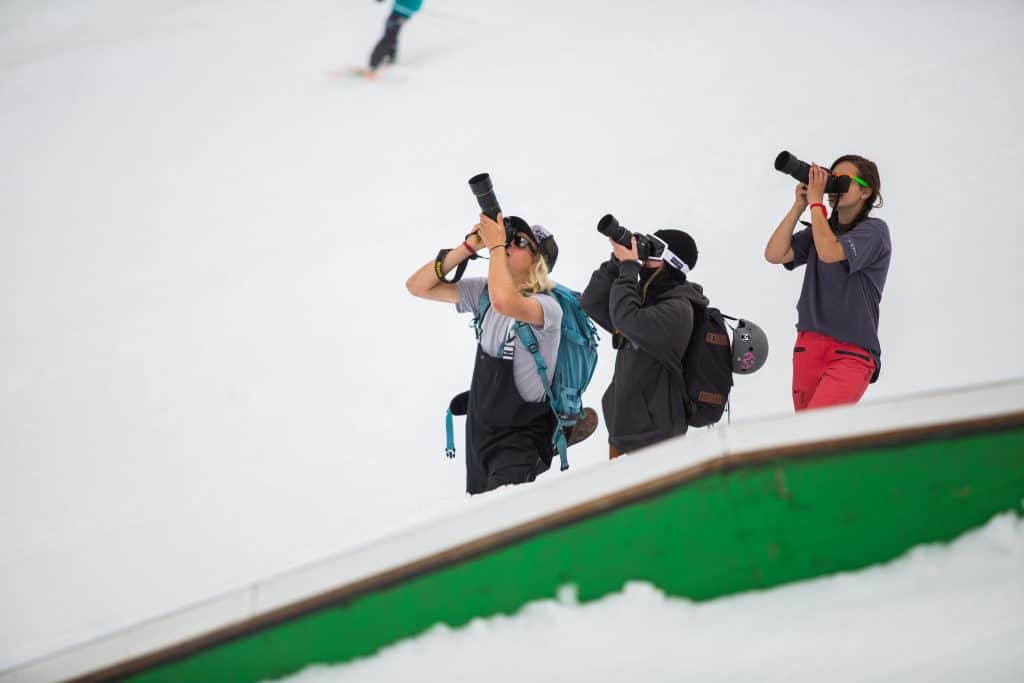 Exposure Coach Reuben Krabbe having fun with campers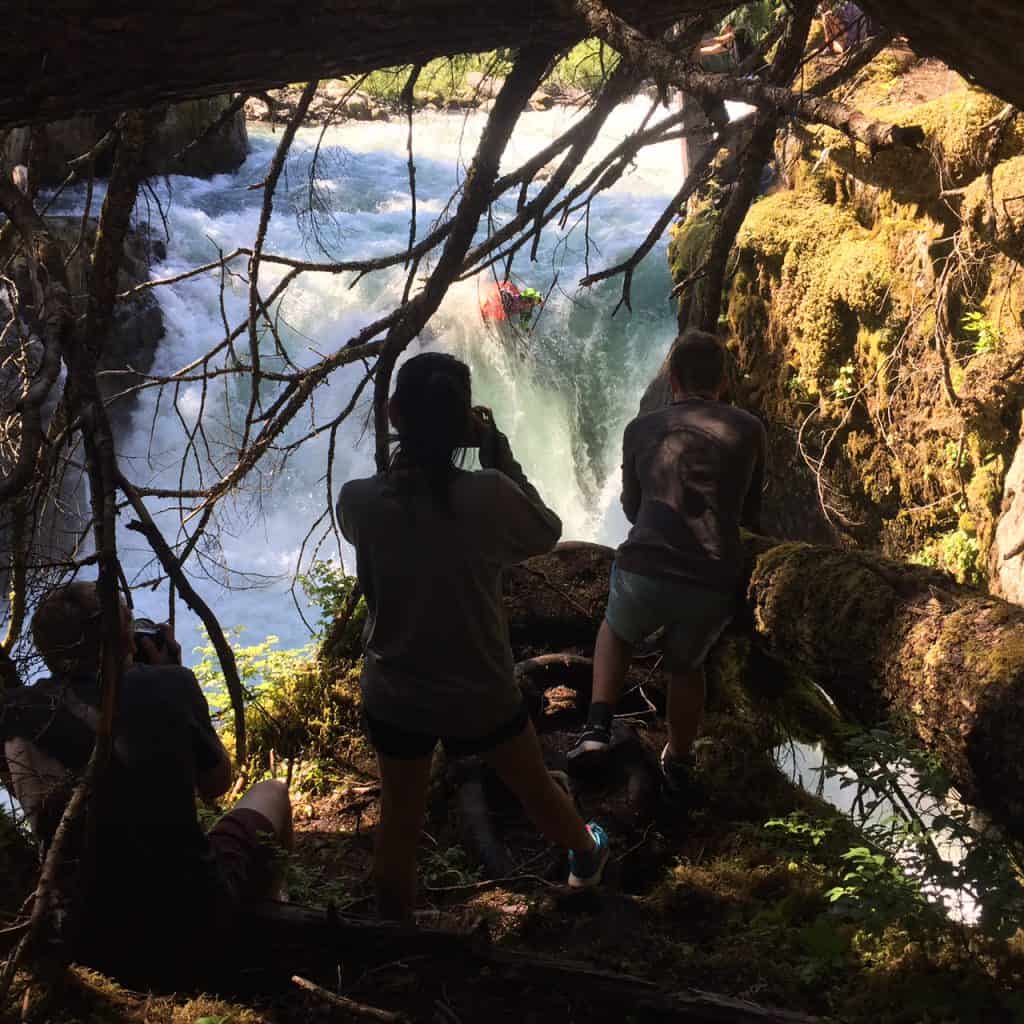 A group of Exposure campers picking their angles at the Kayak shoot!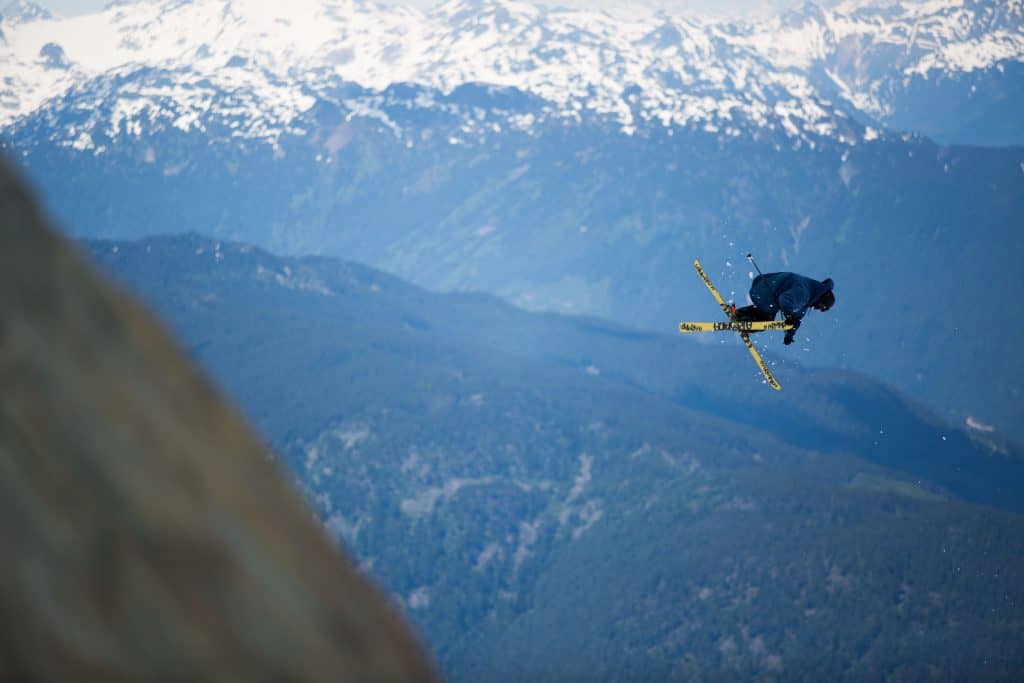 Jumping over mountains!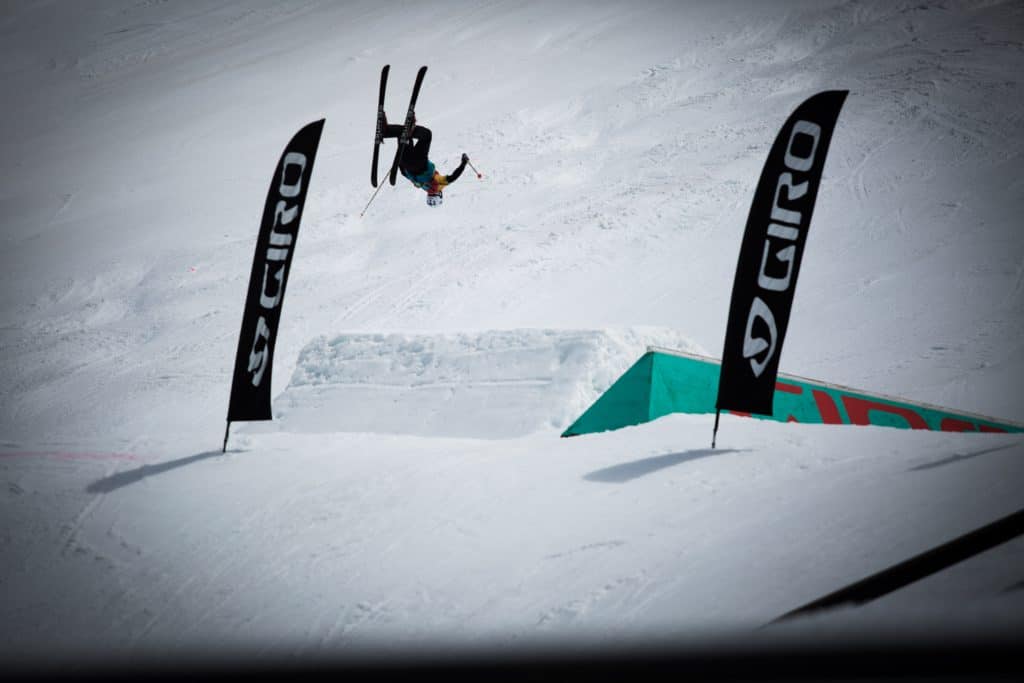 The Giro Snow zone was a hit this summer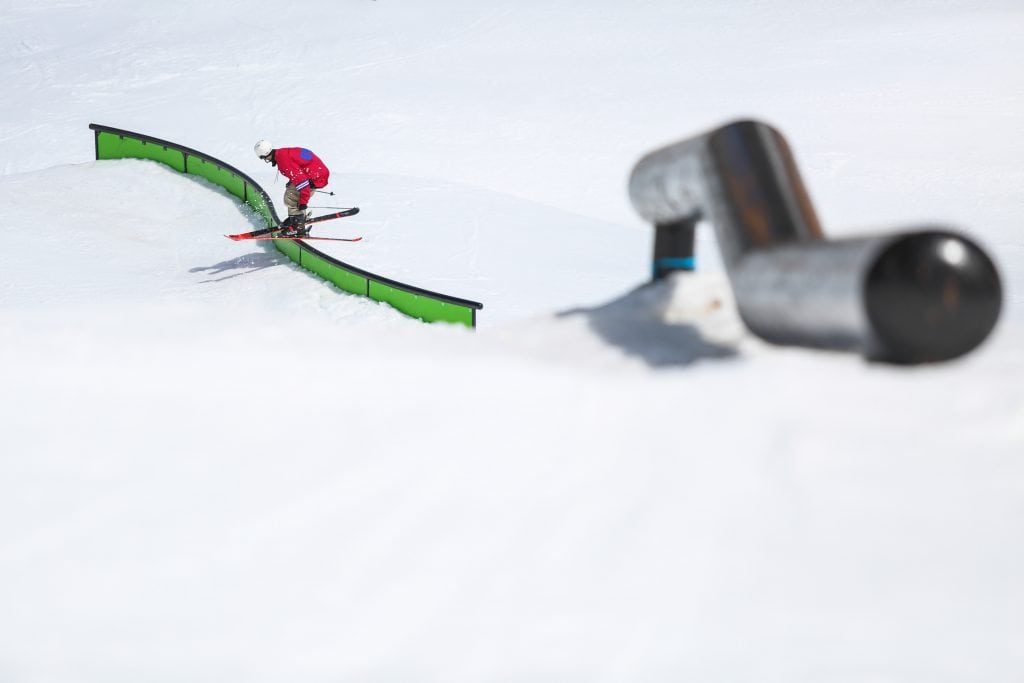 Rail on rails.
Camper working on backflips into the airbag!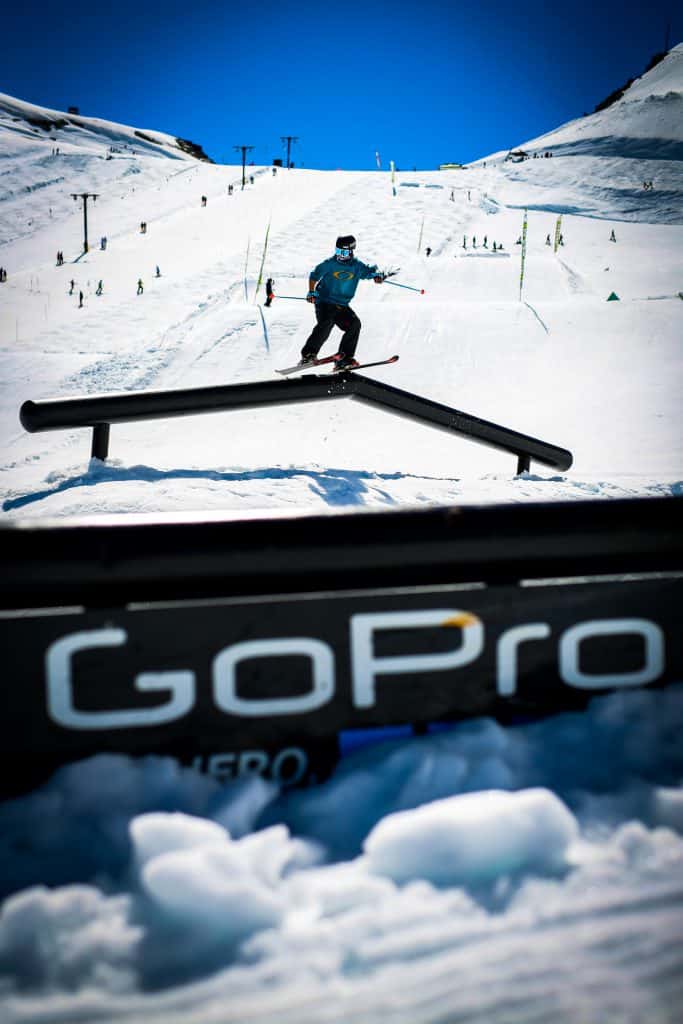 So much action in our park! Bumps, rails, jumps.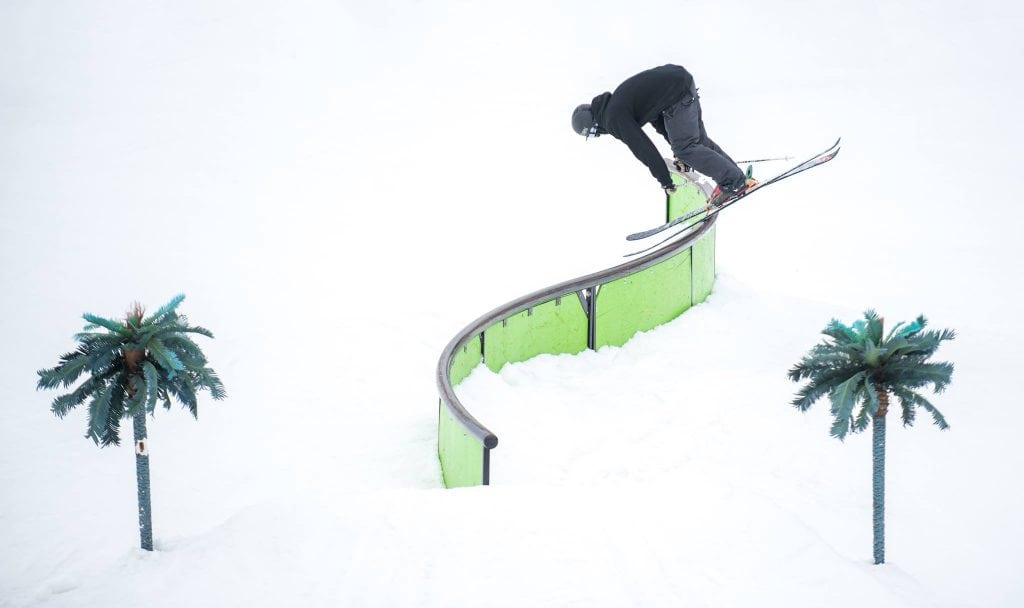 Coach Sandy Boville navigating the tropical entrance to the S-rail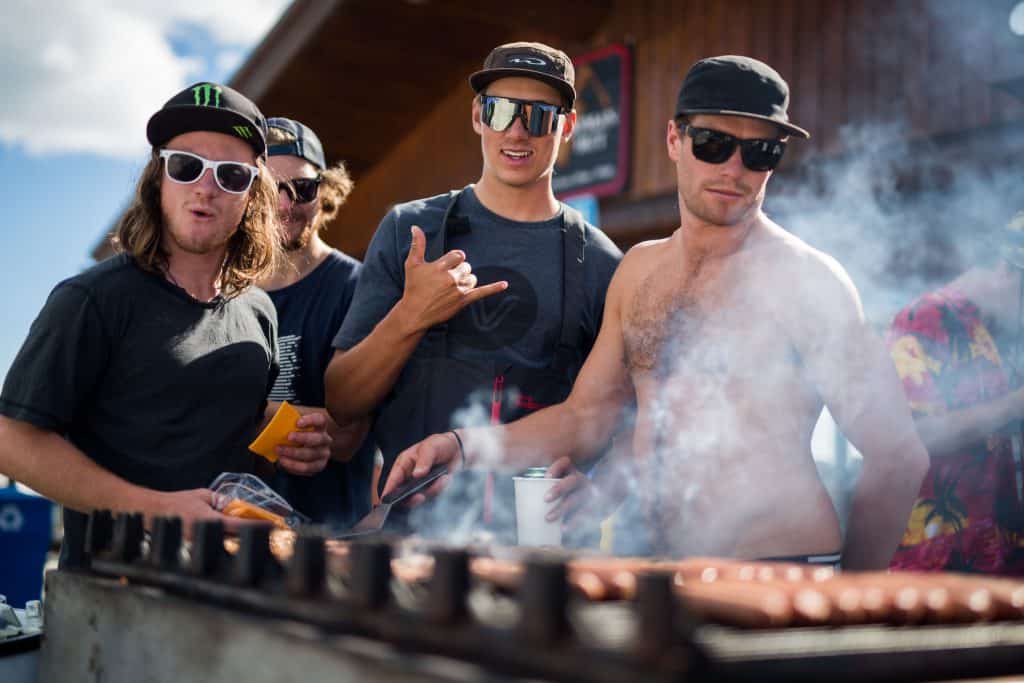 Coaches James Woods and Matt Margetts manning the BBQ!
So many rails to choose from!
Session 3 also played host to our annual sunset shoot, where we were lucky to have an incredible sunset which provided a beautiful backdrop for our coaches, diggers, and Exposure campers!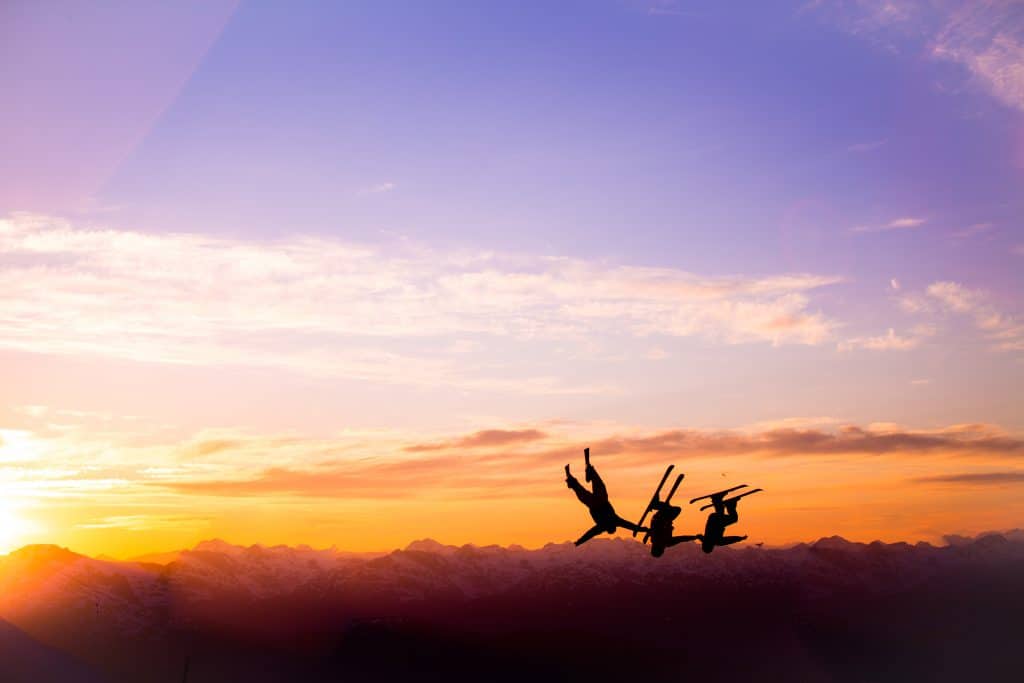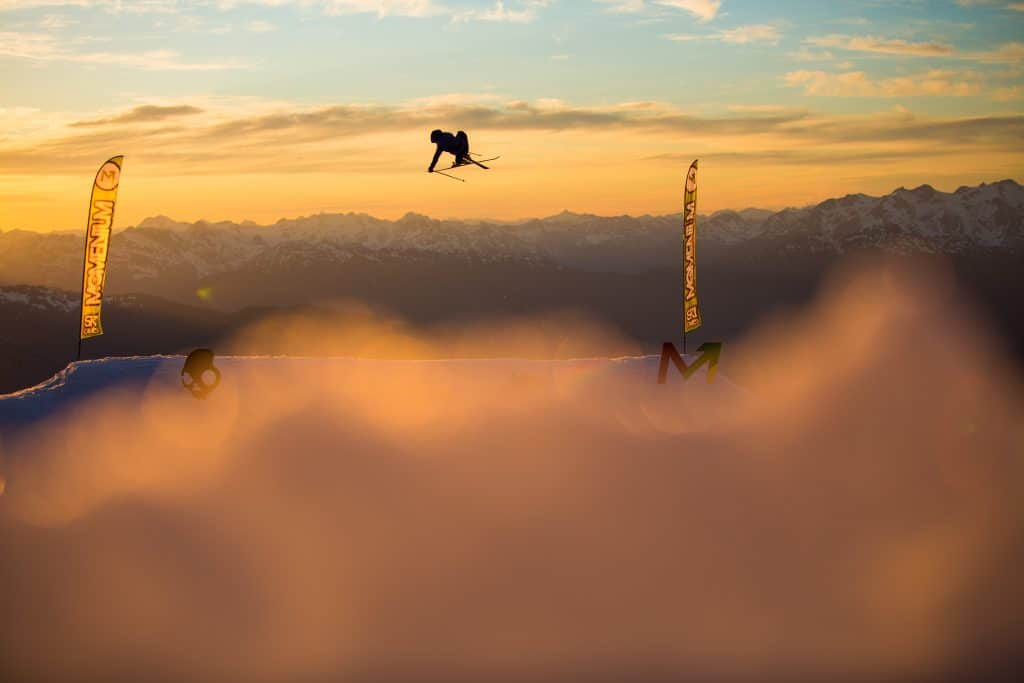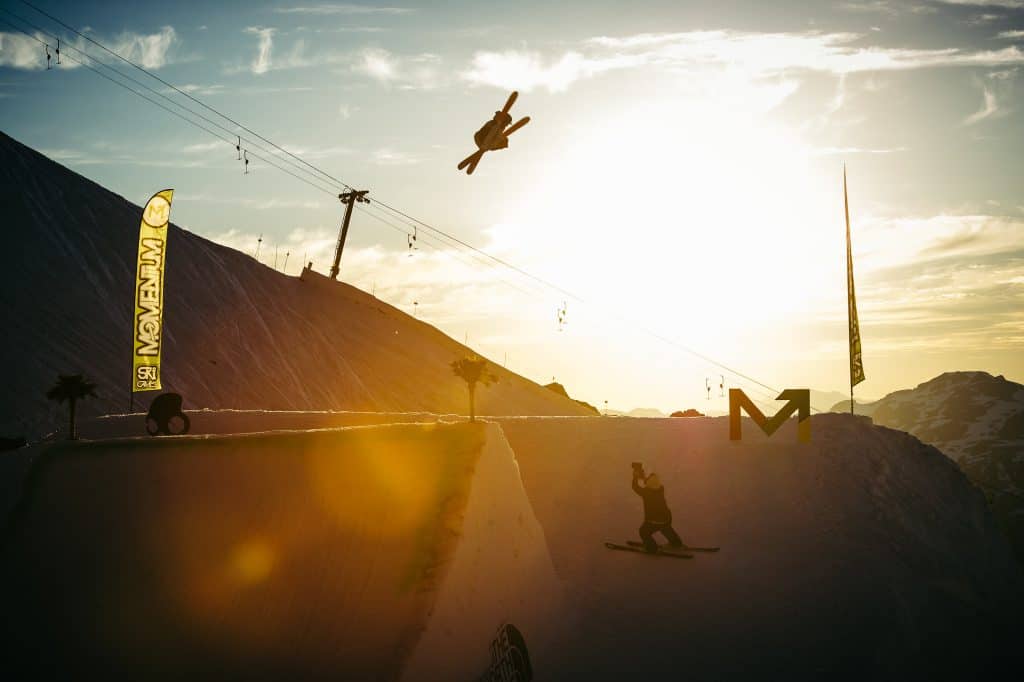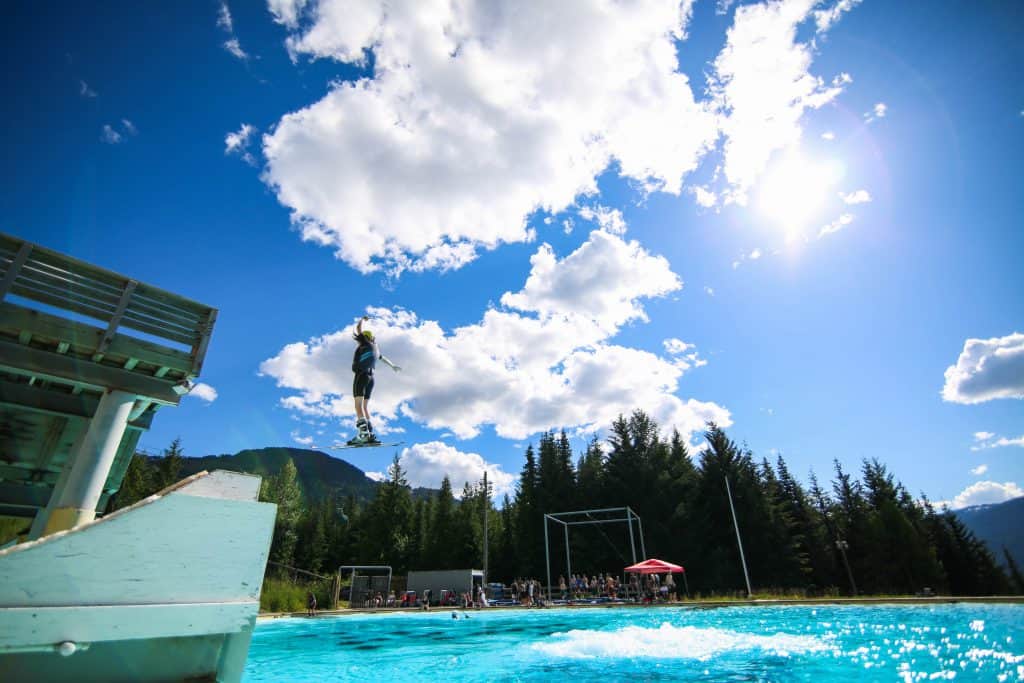 Once skiing on snow is over for the day, there's still time to ski on the water ramps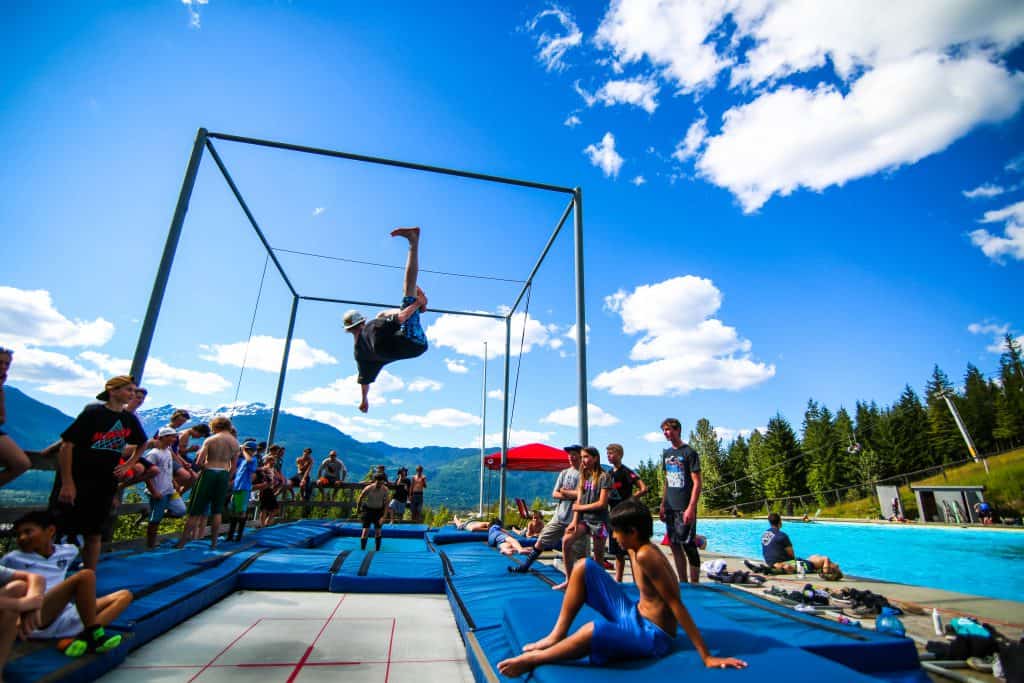 Camper working on new tricks on the trampolines!
Coach Dania Assaly with campers at the driving range!
As a special part of Exposure, the final night of week allows the budding film and photo stars to show off their video and photo slideshows to the rest of camp, to highlight how their weeks went. Long time campers Oskar Steiner and Sam Rainer teamed up for an especially awesome (and funny!) video, called How To Be An Exposure Camper. Check it out!
Session 3 was one for the books! Tons of sun, stoked campers all week long, and some incredible ski action. We already can't wait for it to start back up again!
As always, a massive thanks goes out to our sponsors: GoPro, Giro, Armada, Bridgedale, The North Face, Zum Wax, Roxy, Quiksilver, CLIF Bar, Pit Viper, Dakine, Arcade Belts, and Coal Headwear!
July 29, 2016