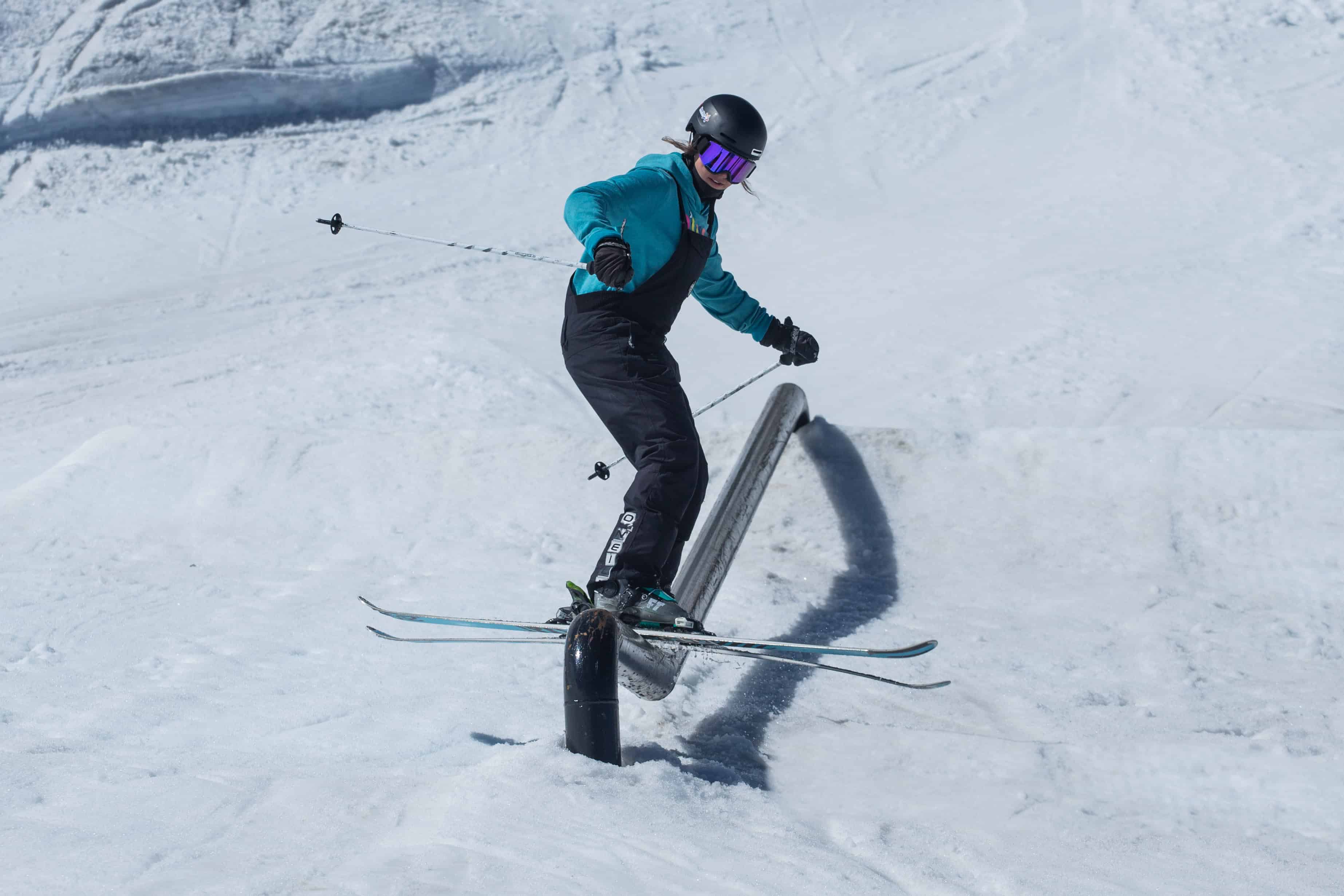 Catching up with Elena Gaskell
Elena Gaskell has been popping and sliding through terrain parks since the age of six and has been known as an up and coming slopestyle threat for years. However, it was this summer that she tasted her biggest success, winning a World Cup Big Air event, at Cardrona in New Zealand, with a switch double corked 1260 (watch her runs here).  Elena spent July up on Blackcomb Glacier, putting in the hard yards as a digger at Momentum, to enable her to  train in the park on a daily basis. Her hard work is paying off and we can't wait to see what Elena has up her sleeve for the 18/19 winter!
Age: 17
Hometown: Vernon
Home Resort: Silver Star
Sponsors: Silver Star, O'Neill, Liberty, Giro
Favourite game: Sudoku
Favourite food: Carrot Cake…..yummmm
Favourite piece of clothing: Socks, I always wear socks.
How long have you been skiing park?
I started skiing when I was 4 and skiing park at the age 6
Most stoked moment on skis?
Hmm.. I am usually always pretty stoked when I am skiing, but a recent big moment for me was in New Zealand when I won my first World Cup.
What/ who has helped you most progress your skiing?
I grew up skiing with the boys and watching what they could do. It would always push because I wanted to do everything they could. I remember one day skiing in the park, when I must have been about 8 years old. I was skiing with my older brother's group and they all hit the 'medium jump'. I wasn't going to be the only one who didn't. So, I hit it, cased really bad and ended up with a bleeding nose. But I still hit it! Overall I feel like there isn't one person who has helped me the most, but just everyone around me makes me want to progress and continue to learn new things.
When was your first time skiing at Momentum Camps?
In 2012, so I would have been 10.
Favourite dinner at Camp?
If I say breakfast is that a wrong answer?
Last summer you were the only girl digger. How was that?
 It was pretty fun, I doing 'dig to ride'. Other than having to go up really early, I can't complain. All the digger boys were super nice and it gave me the chance to ride the sick glacier. So happy I did it this summer.
Funniest moment on the glacier: 
The diggers spent a lot of time setting up the airbags. And at one point, the guy directing us gave us this motivational sentence, saying something like "We must move the bag like how the Egyptians moved the pyramids."I'm not sure why, but everyone around started laughing and I still laugh when I think about it now.
Did your summer digging at Momentum help prepare you for the World Cup in NZ, which followed only a few weeks later?
Yeah it did. If I hadn't ski at Momentum I would've been without skiing on snow for 3 months. I was able to learn a new tricks at Momentum and had so much fun.
Plans/ goals for this coming winter?
I am continuing competing on the World Cup circuit, along with doing a few other competitions like Dew Tour and X-Games. Other than comps, I am planning on doing a few Whistler trips and hopefully get to fit in some pow skiing. Goals for this season are to make most World Cup finals and get better at skiing rails .
Any advice for upcoming slope skiers?
Don't look at others thinking you'll never be as good as them. Think about yourself, your own successes and your own progression. Comparing yourself to others is pointless. This sport is so unique and individualized, it's important to have your own style and tricks.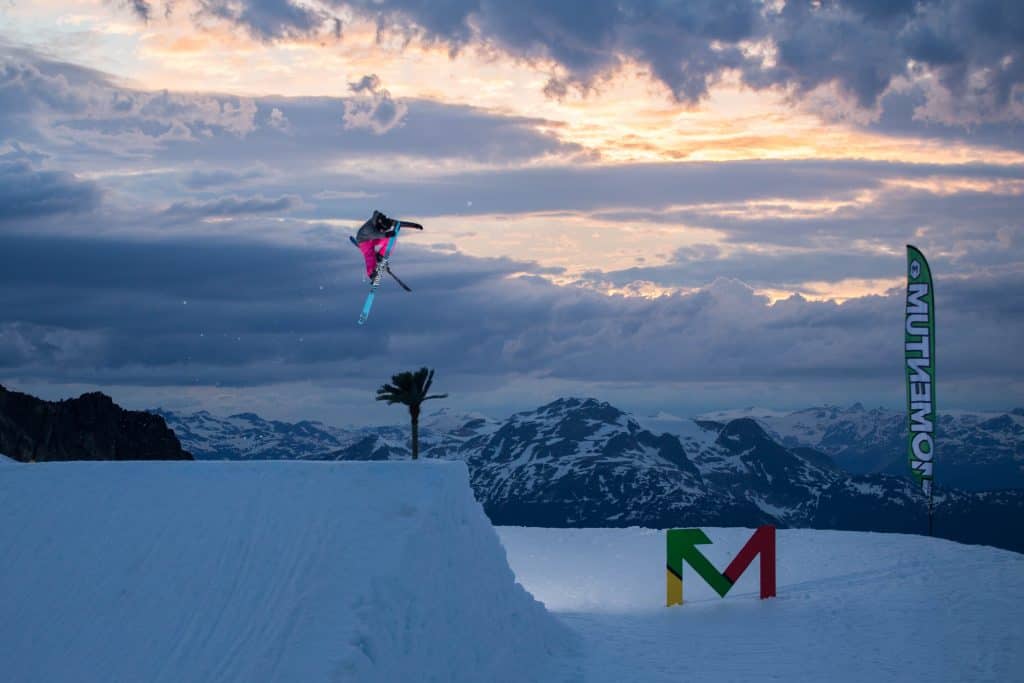 November 6, 2018