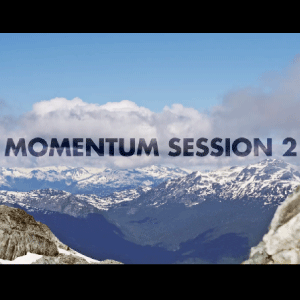 Momentum Camps – Session 2 Recap & Edit
Sunny Days! Session 2 was packed full of them, up on the Whistler Blackcomb Glacier.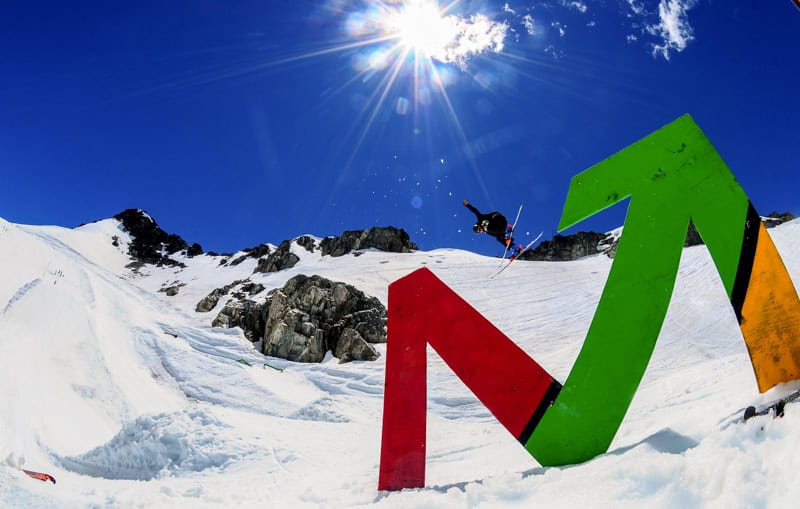 Session 2 kicked off with another star-studded coaching crew: Alex Schlopy, Colby James West, TJ Schiller, Vinnie Gagnier, Noah Morrison, James Woodsy Woods, Josh Bibby, Riley Leboe, Rory Bushfield, Corey Vanular, Anaïs Caradeux, Austin Ross and Mike Henitiuk.
On the mogul side Crystal Global winner Mikael Kingsbury along with Phil Marquis, Alex Wilson, Chelsea Henitiuk, Tami Bradley, Clay Renwick.
Colby James West welcomed the campers with a new "chipper" smile.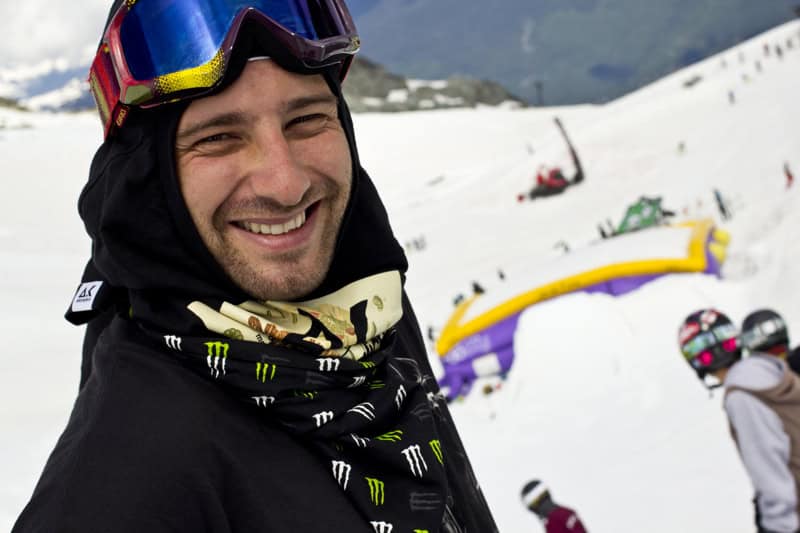 Phil Marquis stoked on Mik Kingsbury's summer style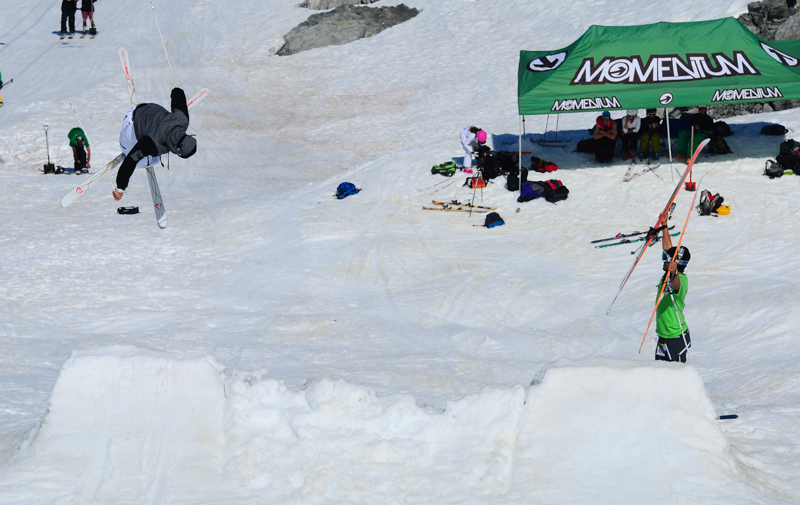 Riley Leboe and Mike Riddle.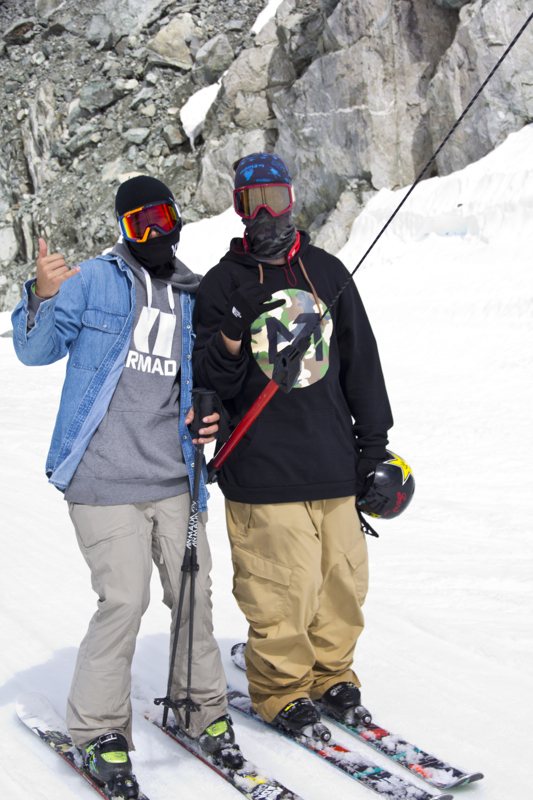 Noah Bowman reaching for the sky.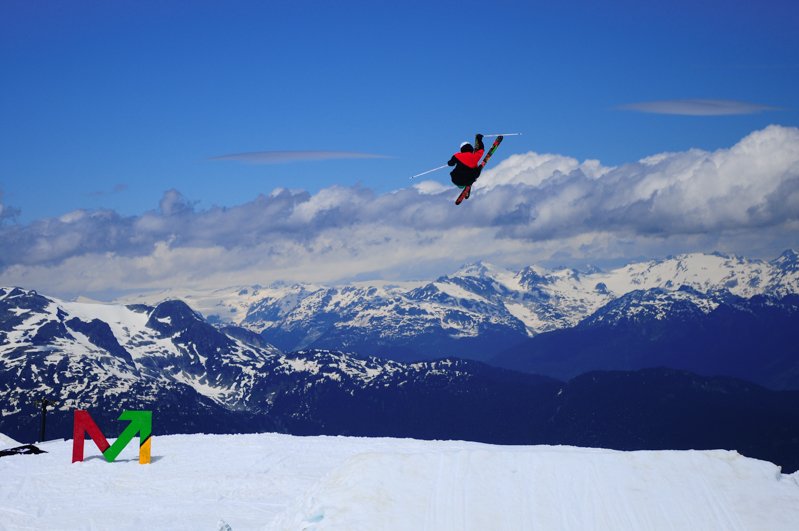 Rory Bushfield and Austin Ross.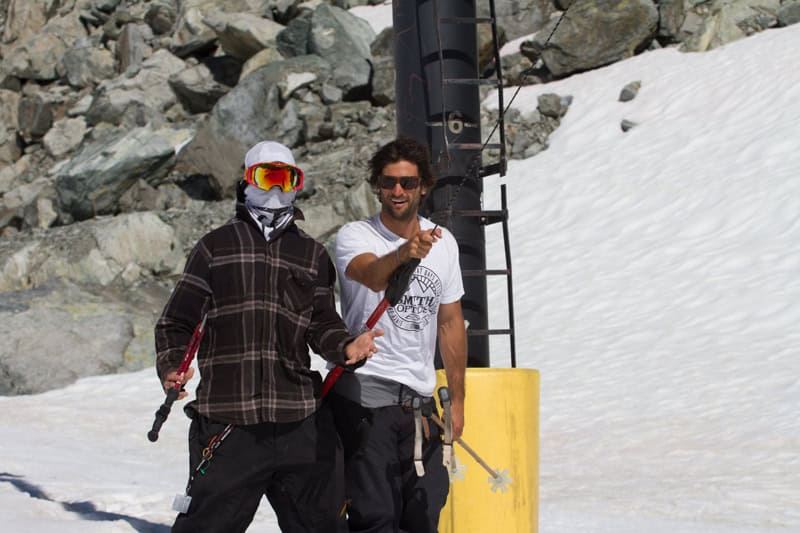 Alex Schlopy getting the grab.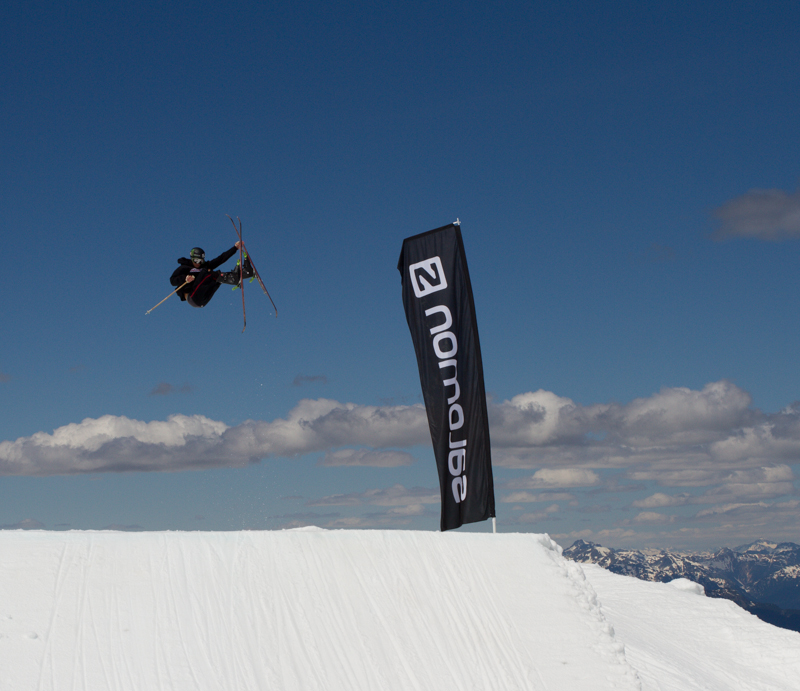 James Woodsy Woods and Corey Vanular photo bomb Vinnie Gagnier and his group.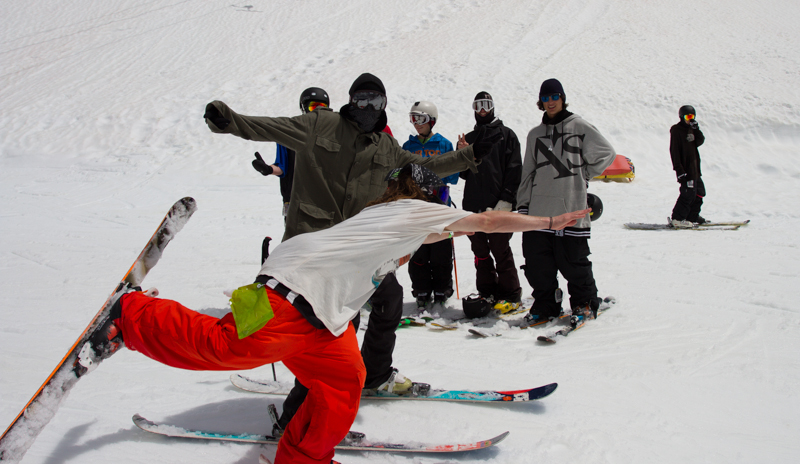 TJ Schiller and his group.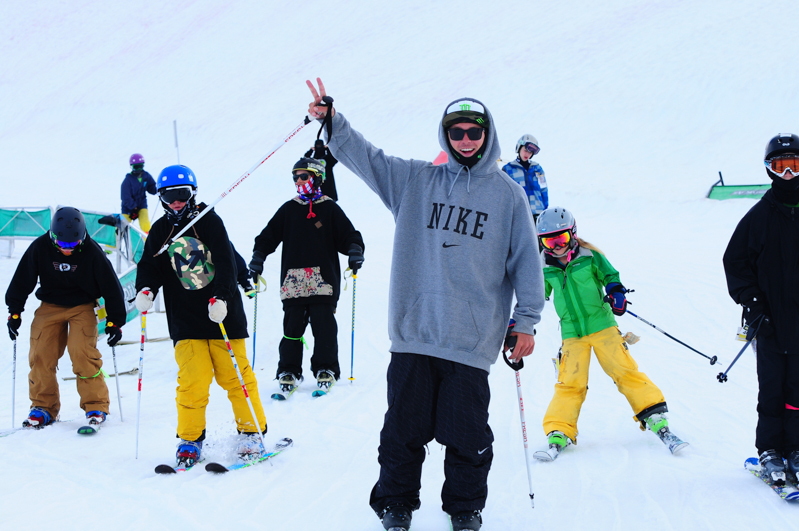 Campers were having a great session. Fun at morning stretch is always key.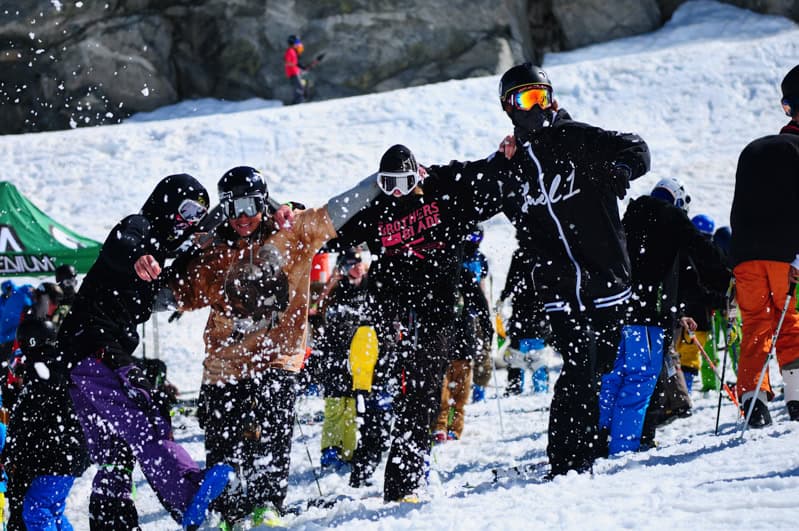 Stoked on fast-lapping on the private t-bar.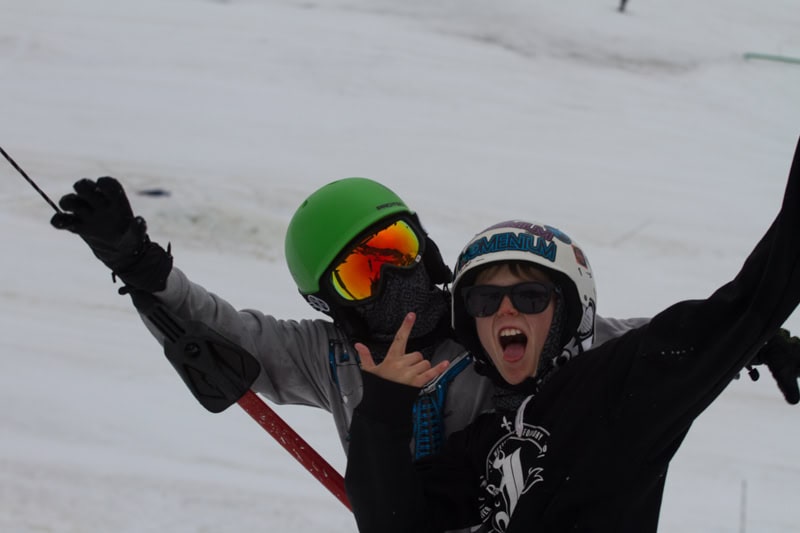 Starting off with some jibs.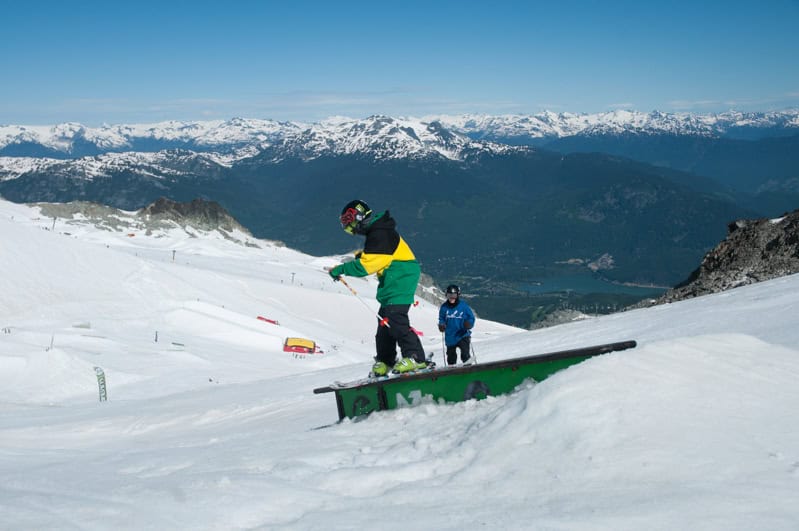 A few more…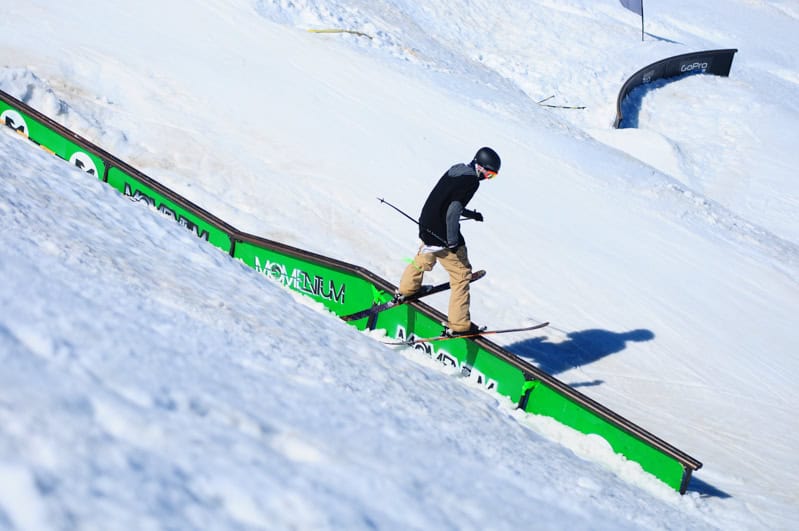 Jump line with coach Noah watching.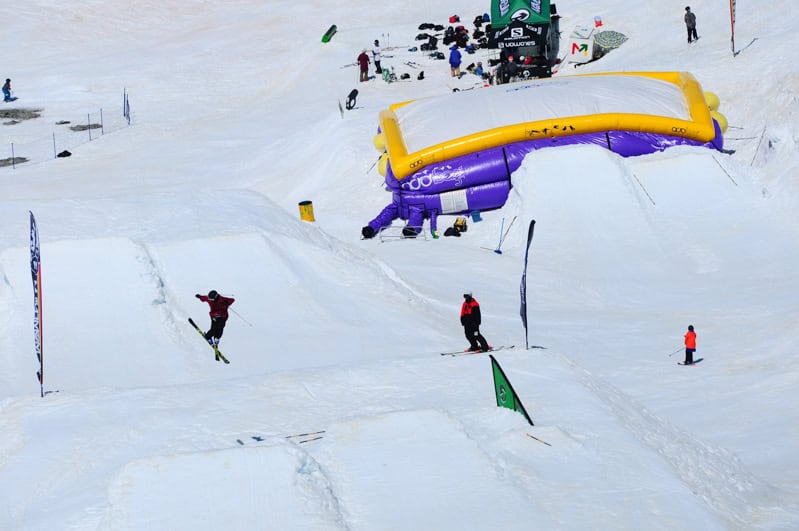 Airbags.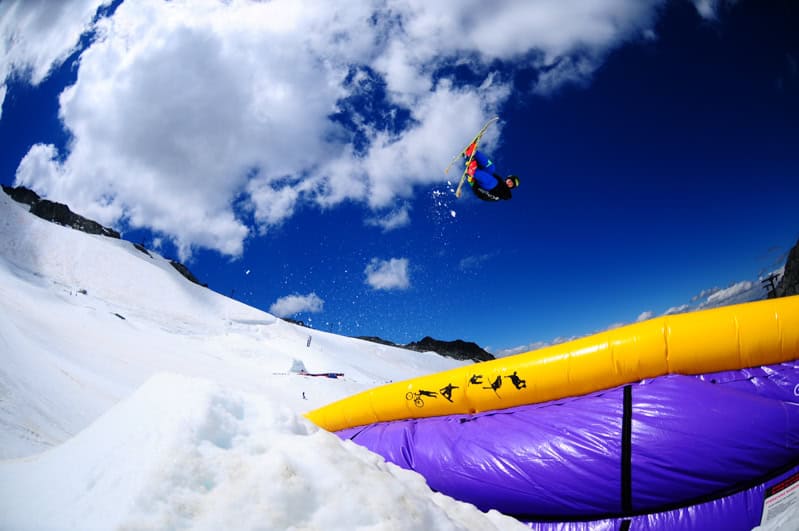 Moguls.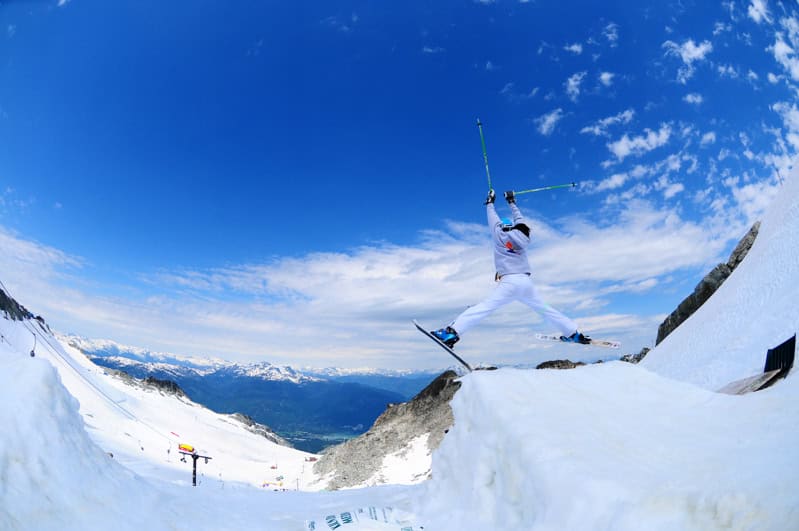 8 National Teams training with us, TJ Schiller and Torin Yater-Wallace.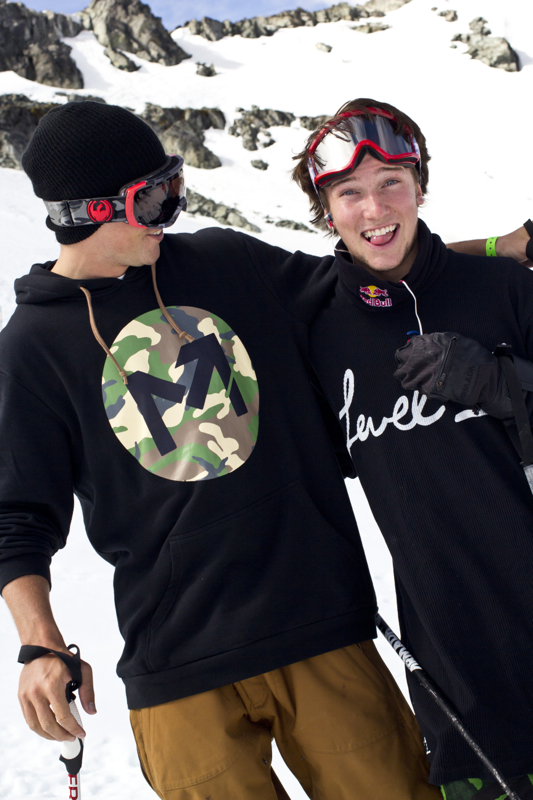 Matt Margetts.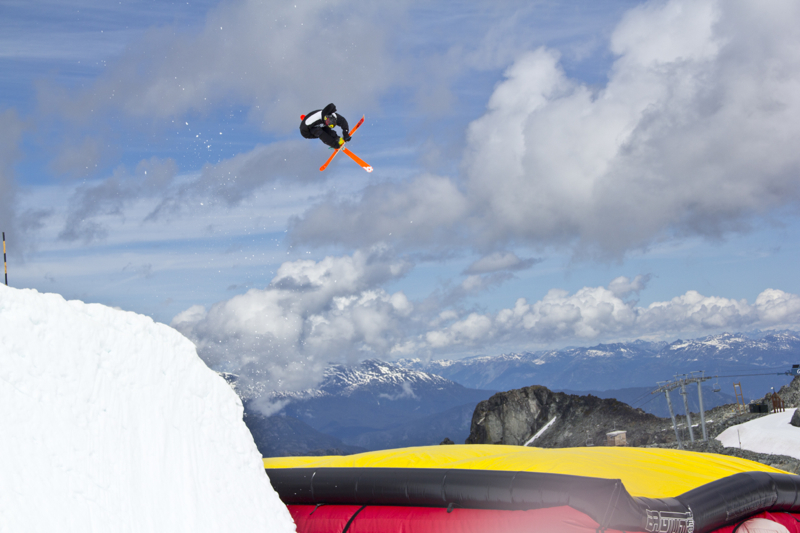 Justin Dorey.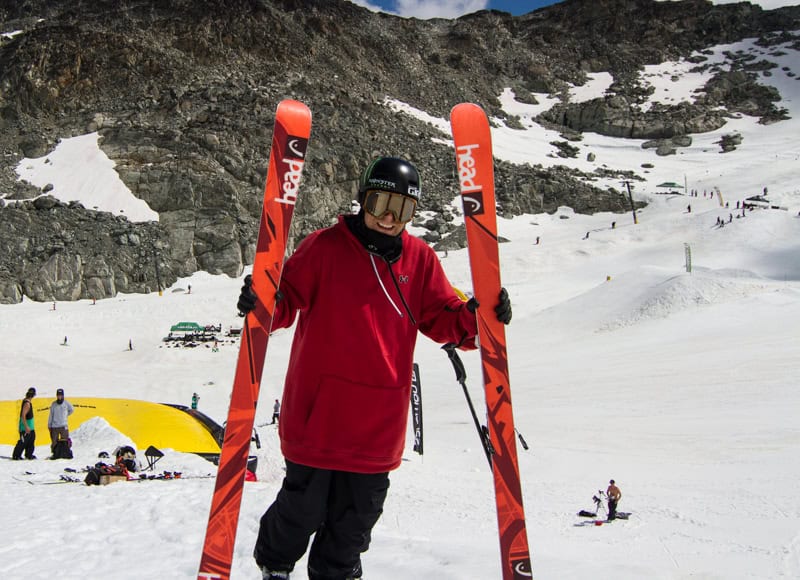 Kris Atkinson.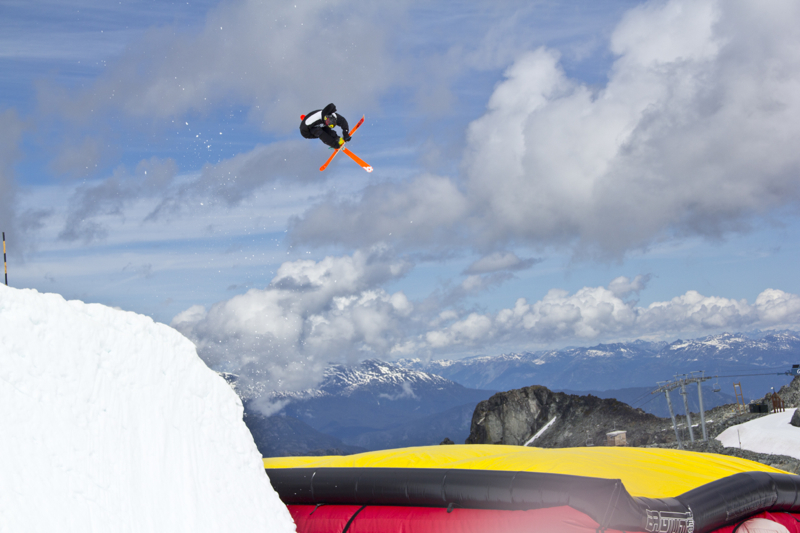 Even the CDN Snowboard team was training with us.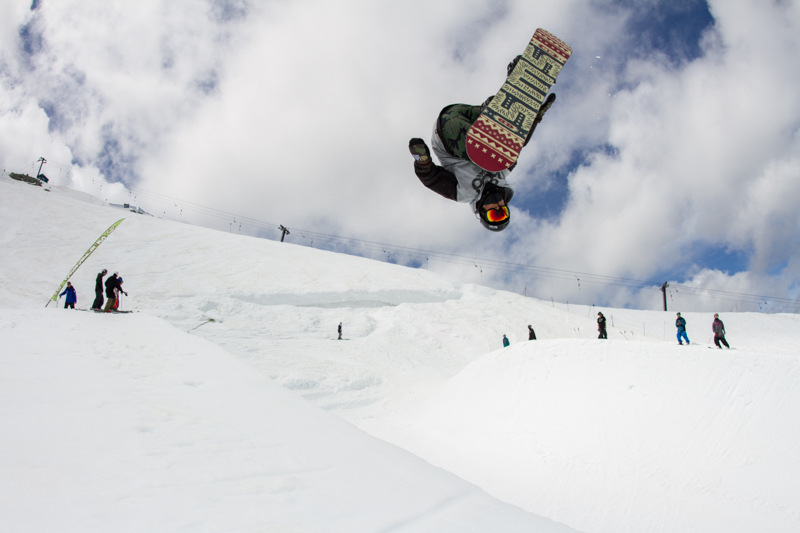 On a side note Happy Birthday to Anaïs Caradeux!
… and Happy Canada Day with Noah Morrison!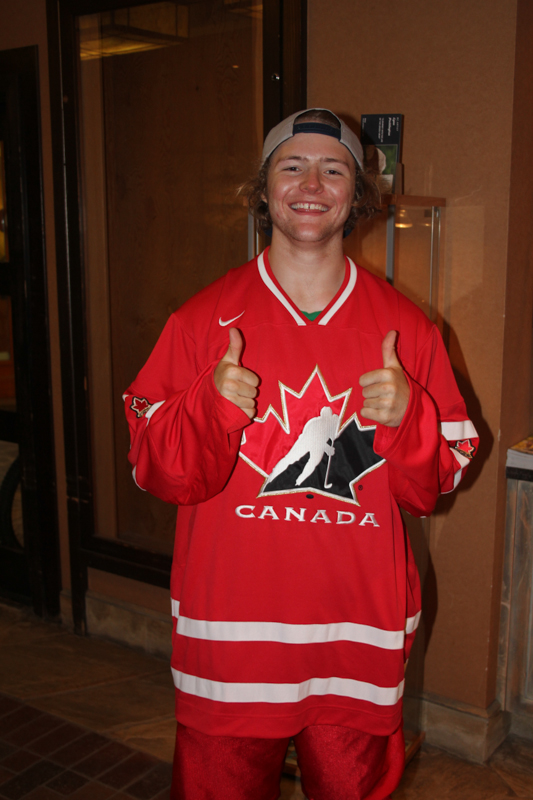 The end of the session wrapped up with the Awards Party. TJ lined up the competitors for the GoPro, Skullcandy, Giro challenge.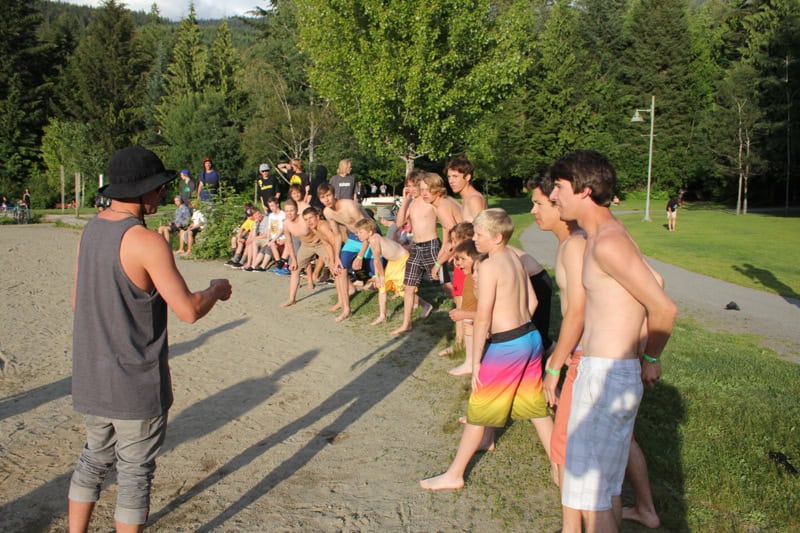 Contest started off with a run into the water.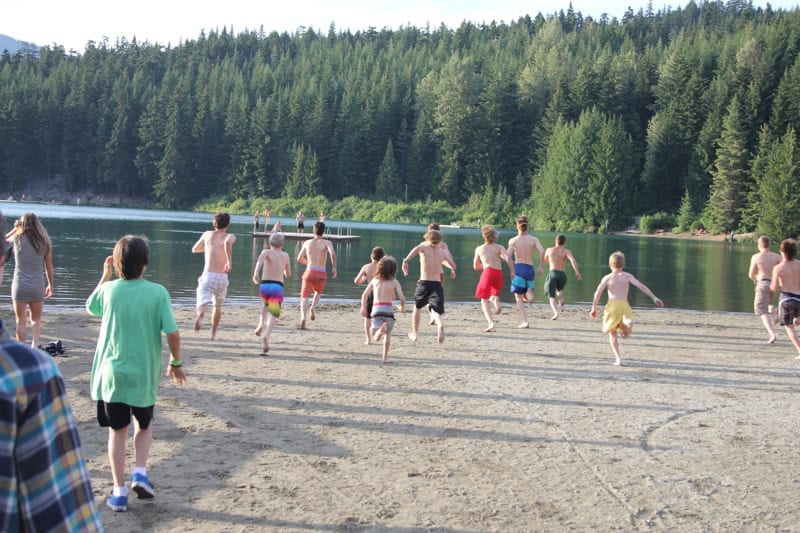 A swim to the dock and back. British Freeski team acting as lifeguards.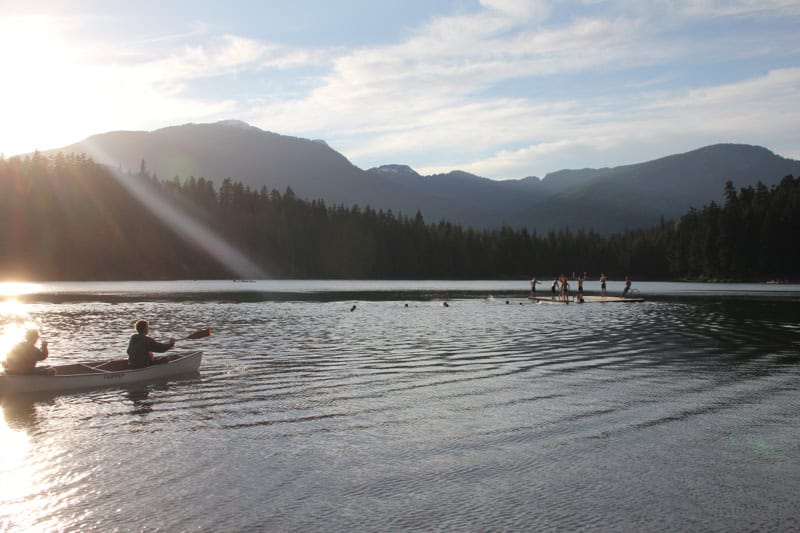 Followed by a log roll across the sand.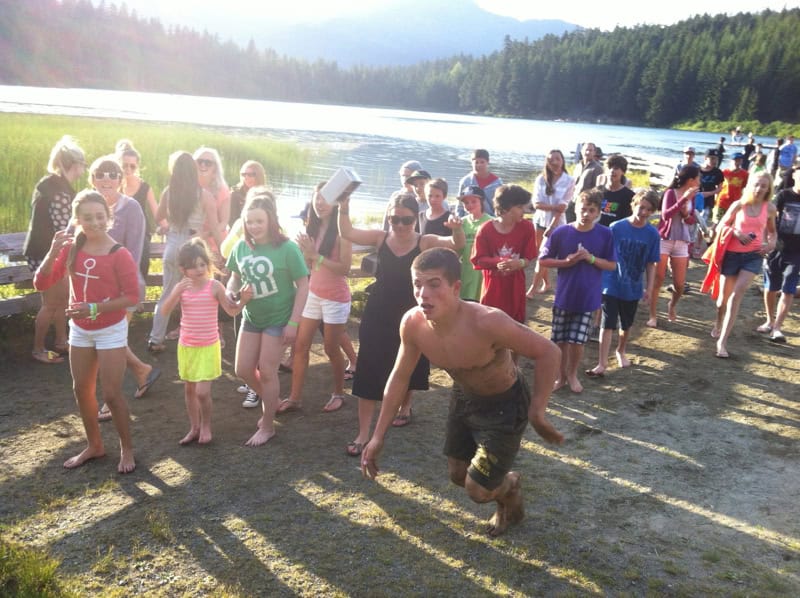 And a dash to the coke chug with Drill Sargent TJ proving some inspiration.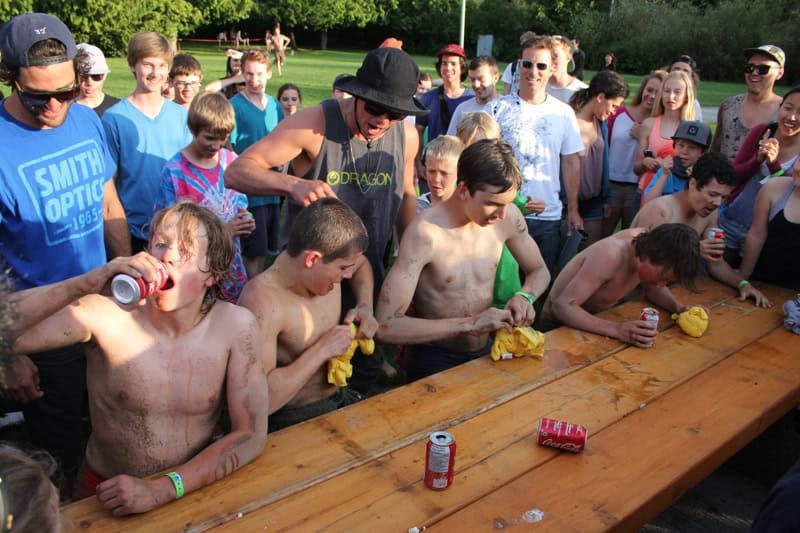 Frozen T-shirts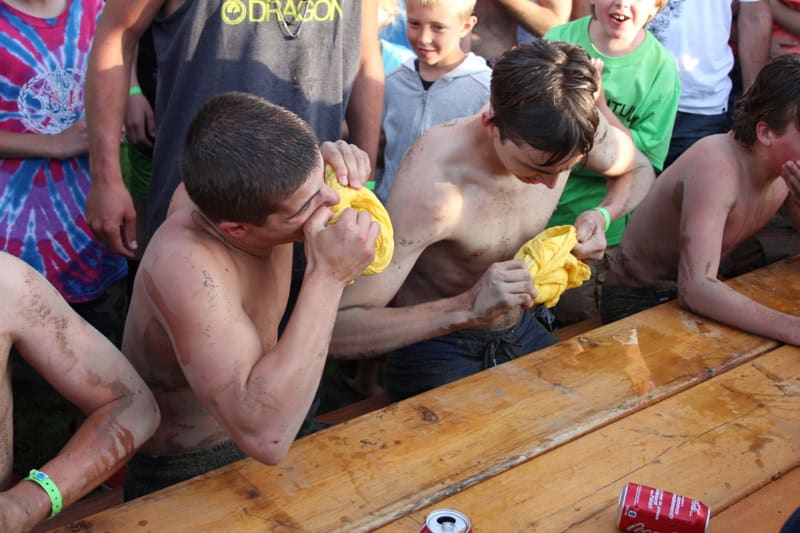 …and…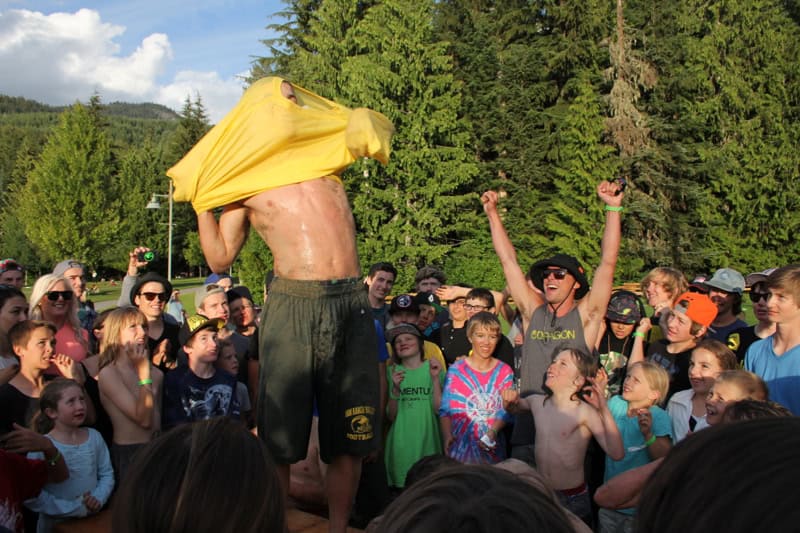 the winner of the GoPro, Skullcandy and Giro's!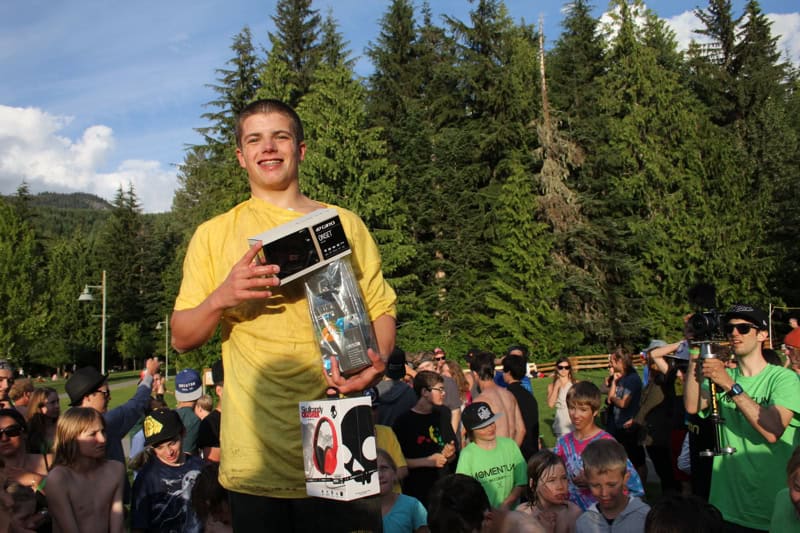 Group Shot.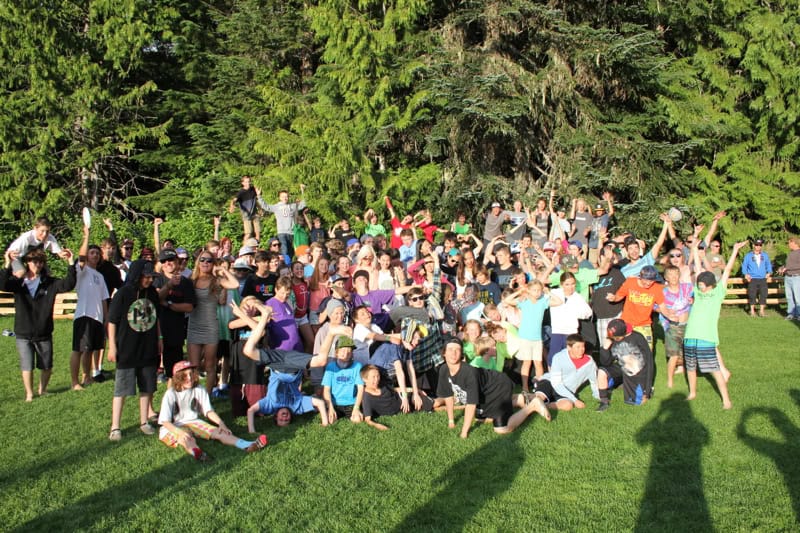 Another big thanks to our dig crew on building such an epic park!
Brendan Reid on the 80 footer.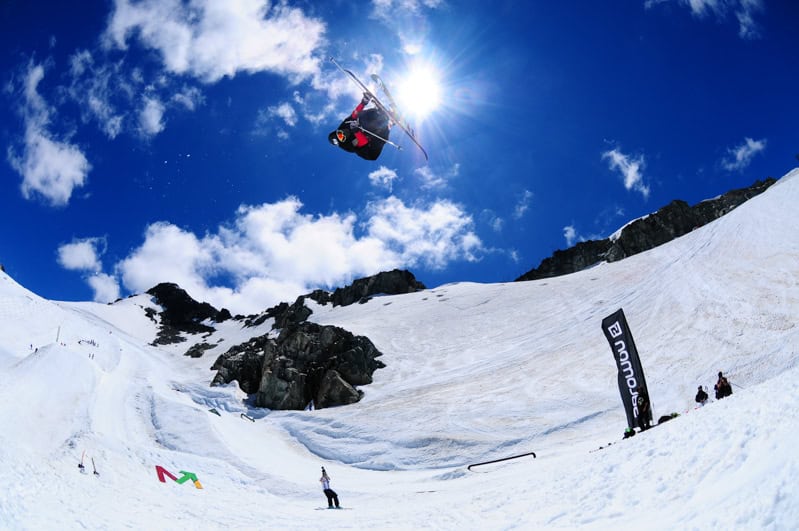 Zak Mousseau off the Skullcandy Close-out.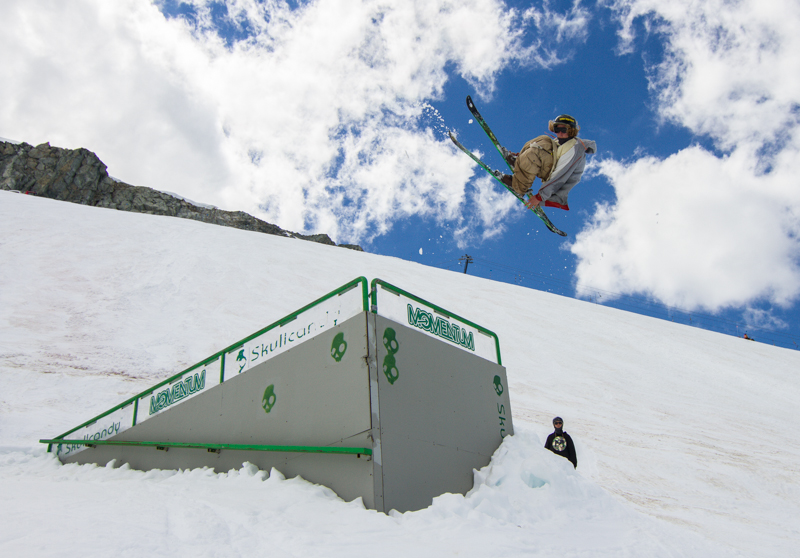 Digger Mad Max decided to try something new and gap an 80 footer to down rail. Here's the sequence shot of the attempt he didn't make… Watch the edit for video of when he make it.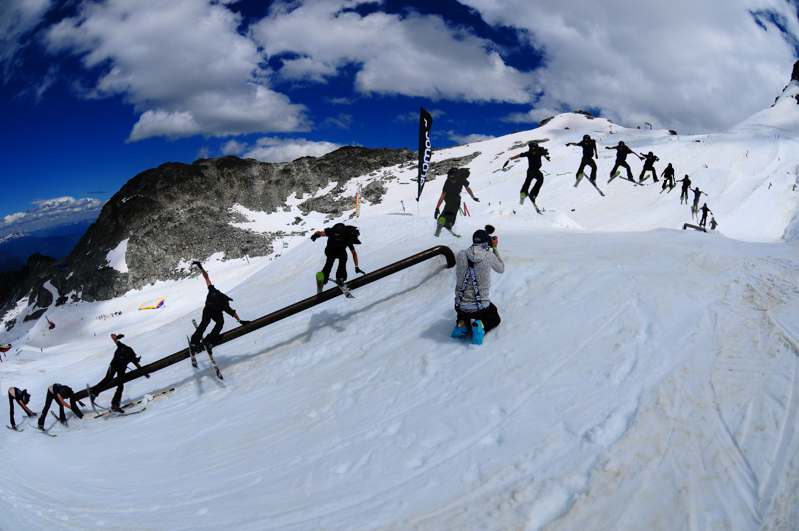 Session 2 Edit:
Momentum Camps 2013 – Session 2 Edit from Momentum Ski Camps on Vimeo.
July 10, 2013