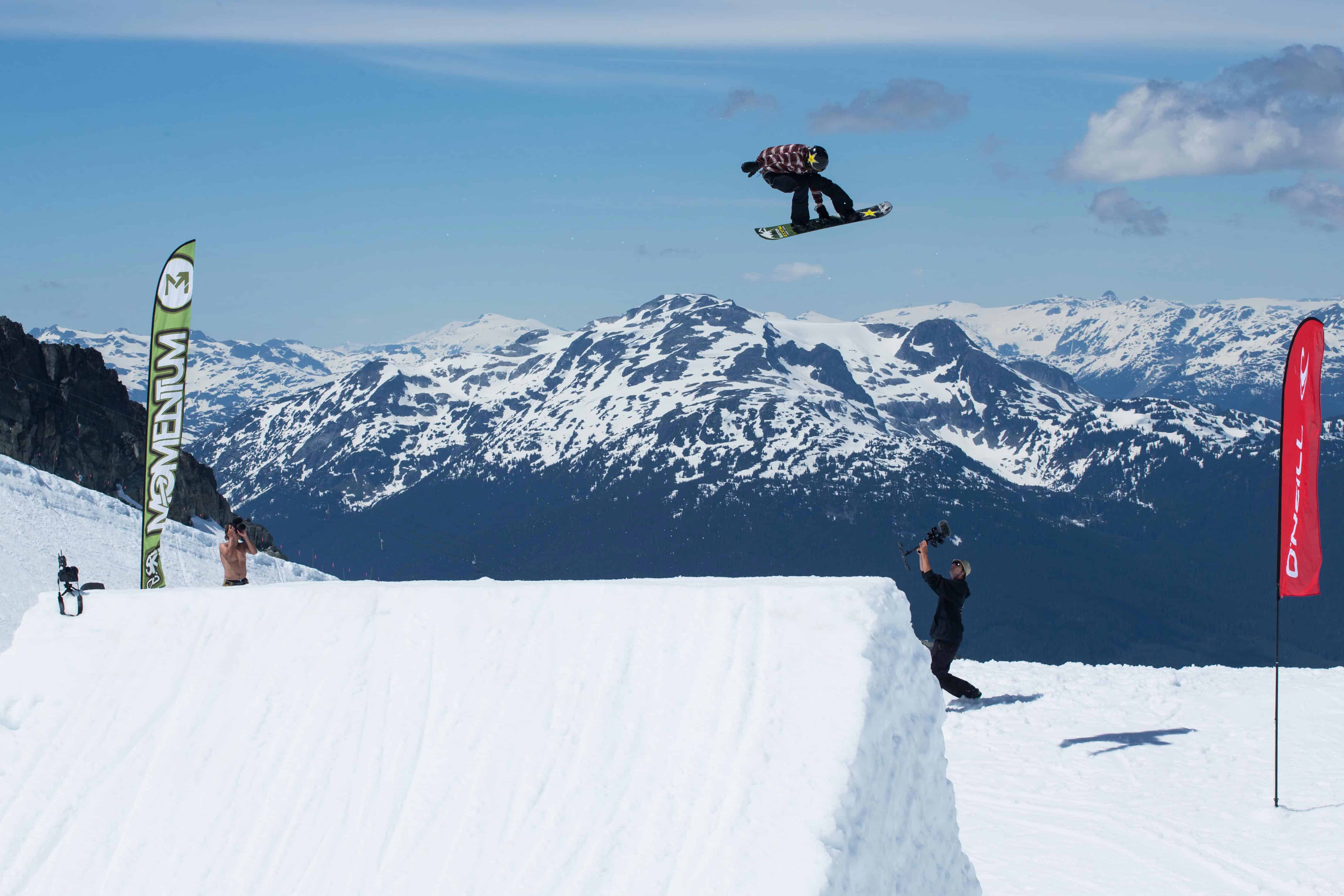 Momentum to Launch Snowboard Camps
Whistler, BC, 25 April 2019 – New this year, Momentum Camps are adding Snowboard Sessions to their summer camp program. After two years of successfully hosting the Canadian National Snowboard Slopestyle Team for on snow summer training, Momentum has decided to open up their private park at Whistler Blackcomb, to the next generation of snowboard athletes.
Momentum's coaching philosophy will stay the same – using top tier athletes who not only demonstrate, but also inspire their campers. Coaches include Snowboard Canada National Team athletes Mikey Ciccarelli and Darcy Sharpe, plus two of Canada's top film snowboarders, Chris Rasman and Jody Wachniak. Campers will have access to all the awesome facilities and activities that Momentum offers, including a giant Landing Bag, flat airbag, jumps ranging from fun 10 foot airs, to the 65 foot 'Big Jump', quarter pipes, progressive rail lines, trampolines, skateboarding, mountain biking, paintball and more. Geared for high intermediate and advanced riders only, the sessions will run June 23 – July 1 and July 1 – 9 on the Horstman Glacier.
Canadian Snowboard Team head coach, Elliot Caton has said that training at Momentum was "our best year on the glacier in recent years. The set up at Momentum offered our riders everything we were looking for. There was a progressive medium jump line as well as a large jump and a variety of rails so our whole crew had fun riding the park."
The good vibes were felt on both sides, which led to Momentum owner and director, John Smart's, decision to add snowboard sessions for those who prefer to slide sideways. He expressed that, "We were happy to be able to step up and help the national team with their training needs prior to the 2018 Olympics and provide an avenue for higher end riders to progress. It's great to now be able to offer this also to individual riders and bring in some of Canada's top snowboarders to mentor and inspire the next generation."
Canadian National Team rider, Mikey Ciccarelli says: "The thing I'm most excited for coaching this summer is seeing the stoke that someone gets when they learn a new trick. I know how much I love that feeling so it's going be cool to see that in the younger riders! The awesome thing about the Momentum park is the variety you get from small rails to 65 ft jumps. Throw in the quick lap time and it makes for a very good setup."
Momentum has been running on snow summer camps in Whistler since 1992, including programs focussed on Moguls, Park, and Big Mountain skiing, as well as a Film and Photo Camp.
For more information about Momentum's snowboard program, please visit: https://www.momentumskicamps.com/snowboard-summer-camp/ or email info@momentumcamps.com.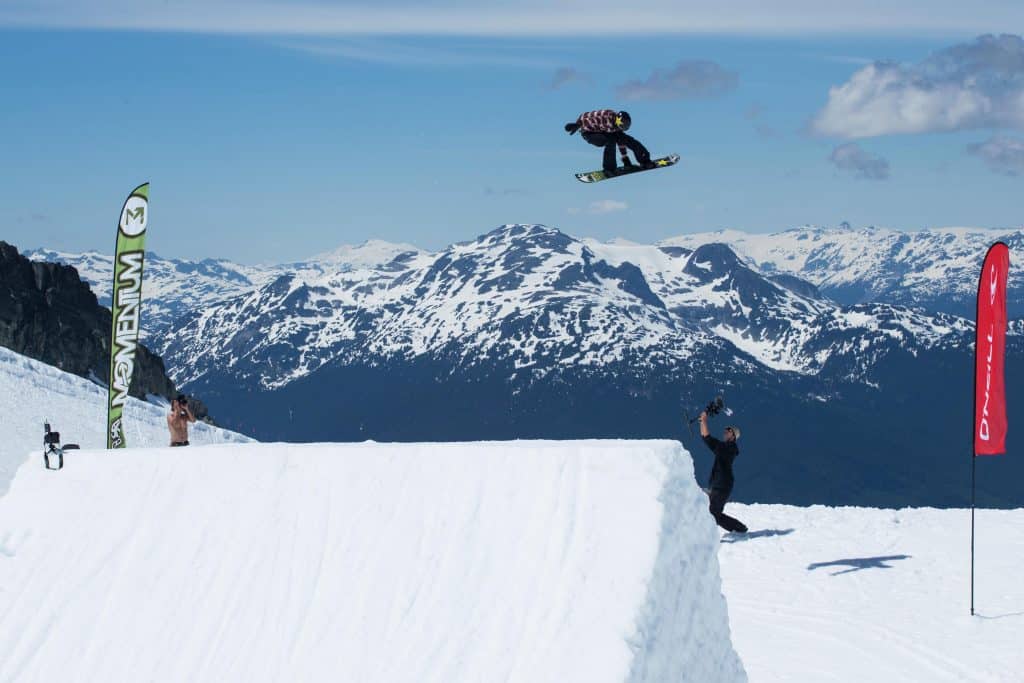 April 25, 2019